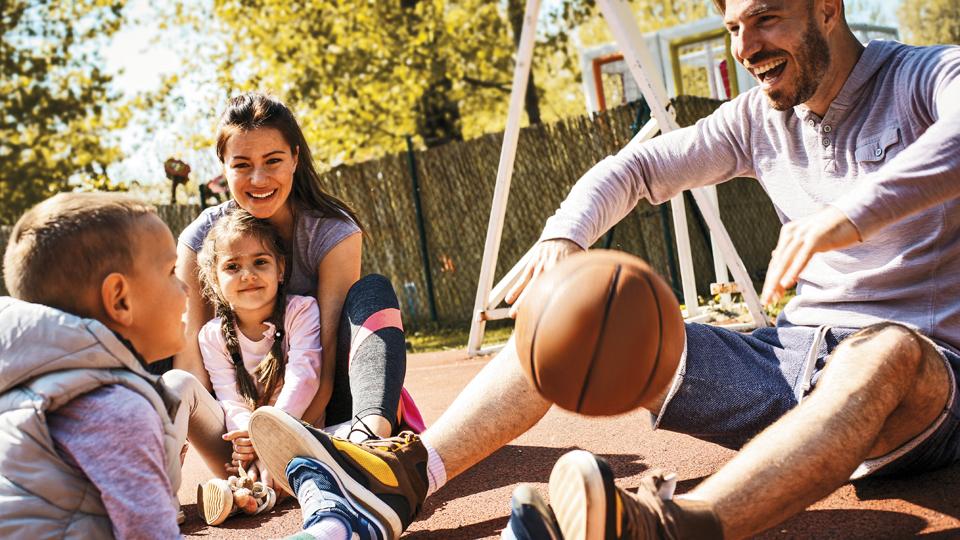 Sport Surfaces – Multiuse Sport Courts
WORDS BY Marylene Vestergom
These days, access to activities like tennis, golf or even a pick-up game of basketball has had its challenges. Nowadays, homeowners are looking at their backyards differently, finding ways to create an entertainment oasis that can keep their kids and family active with no restrictions, and yes, add value to their homes.
Landscape designers are seeing homeowners investing in their backyards and seeking solutions that can incorporate outdoor activities naturally into their setting. Although curb appeal is important, the shift has moved to the footprint on which the house sits. For many, it's about creating outdoor features that will grow with the family – even when the kids leave home and the sky's the limit.
Although a large playing field allows for the design of a multipurpose court – which can include everything from shuffleboard, pickleball to tennis – you don't need to think big if you're considering introducing a sports surface to your home. Some have found their backyards make the perfect setting for a half-court, ideal for an afternoon of shooting hoops or playing 3-on-3. Others have found ways to incorporate the multiuse surfaces to extend the use of their patios, including installing a miniature putting green with artificial turf that your friends would swear is the real thing – with none of the hassles of upkeep.
Markham's David Shaw of Barber Sports Surfaces Ltd. says, "Some people don't have the space to put in a full-sized court as it can eat up a lot of land, but that's where customization is an option. Whatever you decide, there is a surface that can meet your needs and budget, even if you're trying to incorporate a smaller play area for the children to play on."
When it comes to multiuse courts, today, there are a variety of surfaces. From concrete, synthetic turf in nylon and polypropylene, as well as polypropylene tiles that can be snapped together, to the Rolls Royce of surfaces – APT polyurethane, which Shaw says is the ultimate multi-sports surface available. "Along with it being long-wearing, this surface has the same technology used in gym floors or on some of the best running tracks, providing even more lateral forgiveness and comfort for your joints, knees and hips."
For the Walkers, their three children aged 5, 8 and 12 are hoping for the bells and whistles, including a half-court to shoot hoops and a chance to use it in the winter to play hockey. A putting green would meet the need of dad who would like to foreshadow the skill of golfer Phil Mickelson and practice his putting; and mom would love a little area to do yoga outdoors. A final decision hasn't been made, as the wish list keeps evolving, as does their budget. But one thing is for sure, the Walkers' stay-at-home experience has made them rethink how they can use their yard to its fullest potential – a place the entire family and friends will be able to enjoy for years to come.