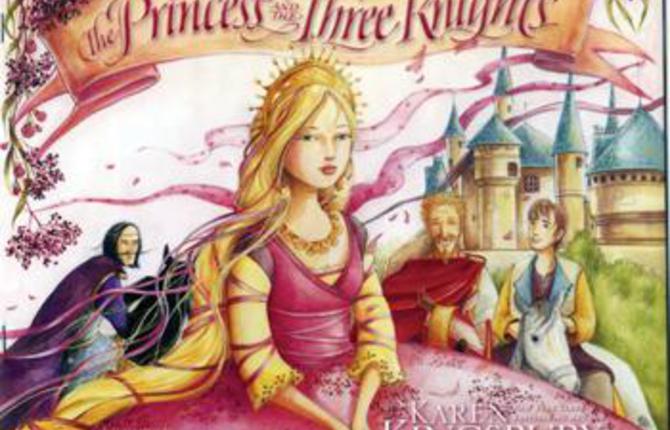 On the book shelf
The Touch the Art Series: Tickle Tut's and Catch Picasso's Rooster!
By Julie Appel and Amy Guglielmo
Jump inside famous paintings with Touch the Art, a creative way to touch and feel history and culture. Are you brave enough to touch a toothy crocodile? Tempted to scratch the top of a pyramid? This book features fabulous artwork by da Vinci, Monet, Frida Kahlo, Jacob Lawrence and Andy Warhol. It will give your child a "feel" for art. www.sterlingpress.com
Nana's Getting Married
By Heather Hart-Sussman
This story is about a young boy and his Nana who love to spend time together. Then one day Nana meets Bob. Nana has changed. She pampers herself, wears dresses that she didn't used to wear and talks to Bob for hours on the phone. Her grandson is unhappy about how Nana has changed. Then Nana asks her grandson to be the ring barrier at her wedding. He doesn't want to be in it. Will he attend the wedding and support Nana on her big day?
www.mcclelland.com.
Wanda's Freckles
By Barbara Azore
Wanda has lots and lots of freckles that make her feel special, until the day in the park when a group of boys laughed and teased her about the spots on her face. All of the sudden her freckles become a problem. What can she do to get rid of them? Wanda decides there's only one thing to do and that is to make her freckles disappear. This book has an important message. The fact that we are different makes us special in our own way. www.tundrabook.com
Miracle in Sumatra: The Story of Gutsy Gus
By Jeanne McNaney
Gus is a small orangutan who lives with his mother and father. One day a hunter who has come to Sumatra to hunt orangutans has trapped her parents. With the help from his new friend Maya and the guardian of the jungle Gabriella, Gus decides he must save his parents and teach the hunters the history of the forest. www.phenixpublicity.com
Becoming a Mother
By Lisa Garber
This is not your typical mommy book. Becoming a Mother on Fire: A Guide to Being a Mom Without Losing Yourself by Lisa Garber redefines how to be a mother in today's hectic and demanding world. Garber offers advice invaluable to any mom who struggles with trying to stay connected to herself while giving so much to others. Designed as a six-step coaching program, the book provides exercises, insights and guidance that challenge you to rediscovery who you are as a woman and love who you are as a mom. Included are links to additional resources on the Mothers on Fire coaching website www.mothersonfire.com. The book is available at amazon.ca. You can reach Lisa at contactus@mothersonfire.com.
The Princess and the Three Knights
By Karen Kingsbury
There once was a beautiful princess. Knights wanted the hand of the princess, either for her beauty or so she could make them rich. The king wanted a knight to win her heart not for her beauty but to really love and care for her. The king found the three best knights that he could find and put them to a test. Which knight will win the heart of the princess? Will it be the first knight who cares only for beauty? The second knight who wants the money? Or the third knight who wishes for something much more? www.KarenKingsbury.com
Do You Sing Twinkle? A Story About Remarriage and New Family
By Sandra Levins
This is a story about two young boys who must learn to live with three extra family members when their parents decide to divorce and their mom remarries. The oldest son doesn't like this at all and becomes angry with everyone around him. His father shows him that he'll still be able to see his mother whenever he wants. However he still hates seeing his mother happy with someone else. Will he learn to get along with his new stepdad and stepsisters? www.maginationpress.com
Here Comes the Bride
By Beatrice Masini
Filomena is a seamstress who spends her time making wedding dresses for other ladies for their special day. When a young man proposes to Filomena, she's happy, but worried about the dress she will wear. The dress has so many frills, feathers and lace that when she arrives at the church, her groom barely recognizes the girl he's in love with. Will Filomena realize that her inner beauty is what really matters? And will they have a happy wedding day?
www.mcclelland.com