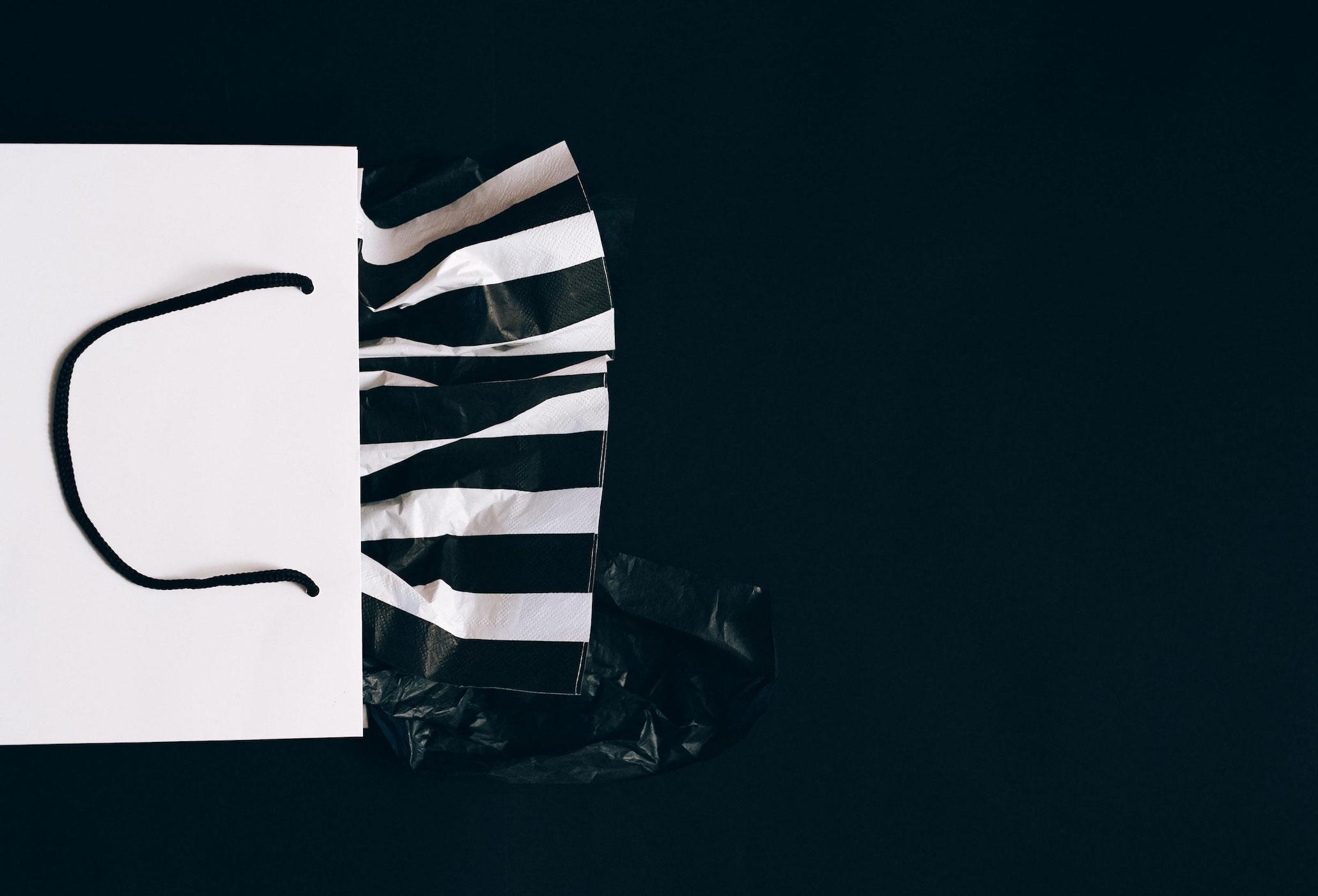 Shopping Guide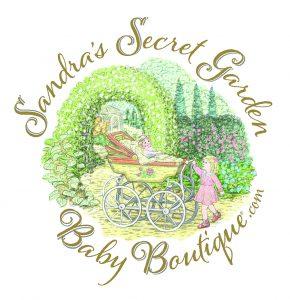 Sandras Secret Garden Baby Boutique provides upscale, unique and customized gift baskets for the friends and family you cherish the most". We use the softest natural fabrics and natural Canadian made skin products for baby and mom." Free Shipping in Toronto and GTA.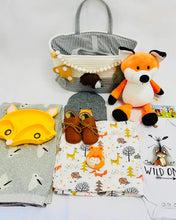 Website | Facebook | Instagram 
---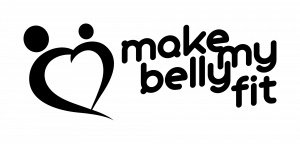 Discover MakeMyBellyFit – Your Jacket Extender Solution.
Embrace motherhood without sacrificing your style and comfort. Our game-changing innovation: Universal Jacket Extenders. Love your jackets throughout pregnancy and beyond as these extenders seamlessly adjust to your changing body. Compatible with nearly any zipper, they blend style with ease. These extenders are versatile, also allowing you to share your jacket with your newborn while babywearing.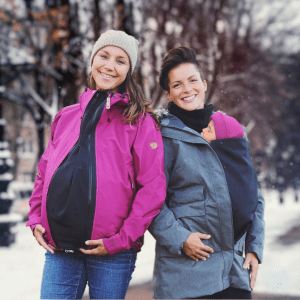 But that's not all. Our commitment extends to parenthood's adventures. Our carrier cover syncs effortlessly with your jacket, while our stroller accessories redefine convenience and safety. Crafting excellence since 2010, our Canadian-made products reflect passion and quality. Visit our website and unlock a world of outdoor possibilities.
Website | Facebook | Instagram 
---

Introducing Lumehra's Natural Stain Remover Bar – your ultimate solution for tackling stubborn baby stains with ease! From diapers to bibs to onesie! Experience the power of nature in every wash, as we bring you a range of exceptional laundry products designed to elevate your laundry routine.
Our natural laundry products redefine cleanliness by being non-toxic, biodegradable, and specially crafted for even the most sensitive skin. Say goodbye to worries about harsh chemicals and embrace the gentle effectiveness of our 100% essential oil-infused formulas.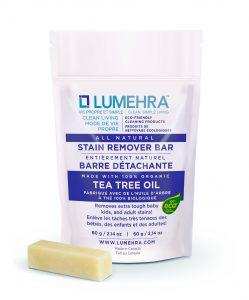 Experience a cleaner clean with our detergent range that's free from sulphates, phosphates, bleach, dyes, and perfumes. We've carefully stripped away all the unnecessary elements to deliver a laundry experience that's pure, safe for sensitive skin, and effective.
Join us at Booth # 537 at the Fall Toronto Baby Show to join the movement towards a cleaner, greener, and more delightful way of caring for your clothes and your loved ones.
Website | Facebook | Instagram | Threads 
---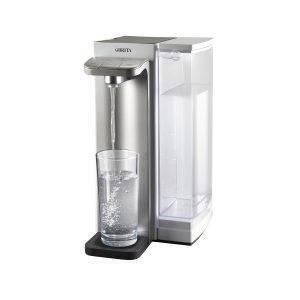 Brita Hub™
The new Brita Hub delivers cleaner, healthier water on demand. The Brita best water filtration system eliminates 70+ pollutants including lead, perfluorooctane sulfonate (PFOS), perfluorooctanoic acid (PFOA), chlorine, pesticides, etc. The Brita Hub dispenses filtered water automatically. Brita Hub's 12-cup (2.9 L) water reservoir detaches for easy filling. Waste-free and refreshing water. With Brita Hub, you can replace 1800 single-use plastic water bottles a year and save money. Quick and easy setup: The Brita Hub requires no installation or tools. Plug it in, fill the 12-cup (2.9 L) removable reservoir with water, and enjoy instant filtered water. Long Lasting Filter Includes one filter with each Brita Hub that lasts approximately six months. Push-button dispensing Simply choose between 12 oz. And 20 oz. Presets or use manual mode to fill a glass or bottle. The spout fits glasses and water bottles up to 12″ tall. Customizable Design Optimizes Space With its sleek, modern design, the Brita Hub elevates any kitchen. To maximize countertop space, the water reservoir can be placed either on the back or side of the base. *See certifications. Visit www.brita.com/performance-data for more details. **6-month estimation based on 120-gallon (454L) filter life and average family usage of 11 glasses per day. Brita Hub filters replace up to 900 x 500ml single-use plastic bottles. Note: Substances reduced may not be in all users' water. Brita Hub filter is not intended to purify water. Do not use with water that is microbiologically unsafe or of unknown quality without adequate disinfection before or after the system.
$189.98 available at walmart.ca
---

Puzzles play a vital role in a child's development, fostering key skills including concentration, fine motor skills, memory, autonomy, pattern and shape recognition, and spatial awareness.
DC Canada's four Hide and Seek puzzles are based on the STEM-inspired picture book Hide and Seek: Wild Animal Groups in North America by Canadian author-illustrator duo Caroline Fernandez and Erin Mercer. Don't forget to grab a copy of the book with your new puzzles!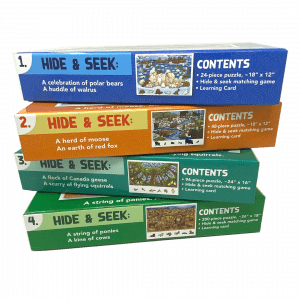 Each of our four unique puzzles includes:
* A durable puzzle with two beautifully illustrated wild animal groups
* A hidden-picture challenge
* An animal fact sheet with mini activities
* A search and match game
With our hidden picture puzzles and book, your children will surely learn lots about our awesome North American wildlife.
info@dc-canada.ca | (613) 565-8885
---
Q for Quinn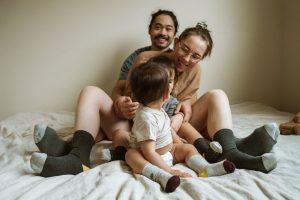 You can find something for everyone in your family in this beautiful spun product line. GOTS certified organic cotton or responsibly sourced merino wool and produced in OEKO-Tex-100 certified facilities to ensure absence of harmful chemicals and toxins. Clothing made with the highest quality natural, organic materials without sacrificing fit, comfort, or longevity. The quality of organic products varies to ensure our clothing is free of nasty, carcinogenic chemicals, we choose organic and GOTS certified inputs and dyes. As not all organic is created equal, we have chosen to be licensed by GOTS, the world's highest standard for organic textiles to ensure the integrity of our products—linen Shorts and Top Comfortable and confident with the right lengths. V-neck tops can be worn with a variety of shorts or jeans. 100% undyed European flax linen that is biodegradable and gentle on our planet. Our socks are more breathable than cotton. These are suitable for warm and cool months. Our Merino Wool is soft, breathable, anti-stink, moisture-wicking. Merino wool socks feel like second skin. With a terry cushion heel and toe, Temperature regulating. ZQ-certified merino wool socks for any time of year, and these socks won't itch.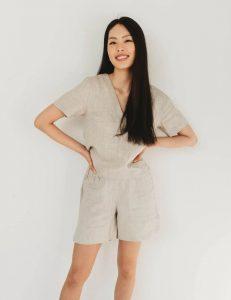 Prices vary from product to product available at Q for Quinn

---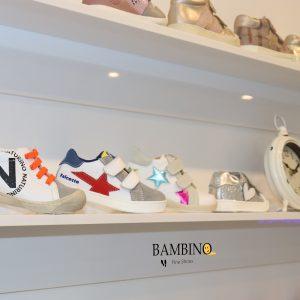 We are a family owned business that is inspired to offer well crafted children's footwear that not only aims to meet every parent's expectations but also provides every growing child with an opportunity to express themselves.
As parents ourselves, we know how difficult it has become to find brands that are manufactured ethically while providing the best possible materials and construction for our children.
With over 25 years of retail experience, our thirst for quality is the driving force behind what makes our store different and we hope you find it a refreshing experience.
Our Core Values:
• Community~ Join in our journey to give back to our community and help others~ ask us how.
• Quality~ Showcasing the finest manufactures around the globe
• Convenience~ visit our store and browse our digital menus~ YOU are always in control of your experience!
We look forward to meeting you, stop by our brick and mortar store located at 2100 Bloor St. West or shop online at www.bambinofineshoes.com.
We answer every request made to us so please feel free to reach out to us at info@bambinofineshoes.com should you have any questions or comments.
---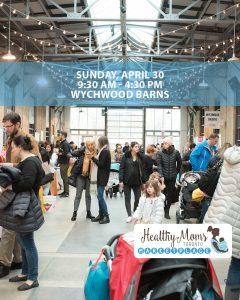 Don't miss this family event featuring more than 50 local vendors of
natural, organic, and sustainable products – all under one roof!
Discover new products | Sample healthy eats
Special offers + discounts for Healthy Moms cardholders
WESTSIDE Montessori – Onsite for Montessori Play Space with FREE childcare available
Website | Facebook | Instagram 
---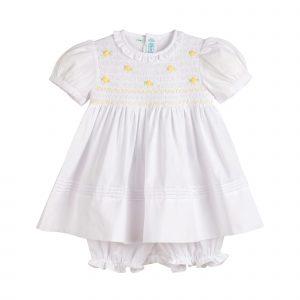 Feltman Brothers Daisy Collection
The classic vintage inspired collection of garments features hand smocking and delicate daisy embroidery and available in different styles. imported, machine washable , 65% Poly, 35% Cotton. The Daisy collection includes the Classic Daisy Dress, Cardigan, Romper, Bonnet, and Booties
NB to 8y $44.69 + available at www.feltmanbrothers.com
---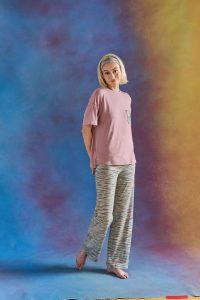 Produced and made in Canada since 2003. Introduces the Space Dye Collection in 16 styles for men, women, and children. This 80s throwback design utilizes yarn dyed pigments applied to strands of yarn then knitted together. Comfortable and luxurious, this collection will transport you into outer space and let you dream among the stars. In mauvy pink, and electric blue. Whether you buy them for yourself or that special someone you won't go wrong with these bamboo jammers.
Prices Vary by product and style – available at www.thisisj.com
---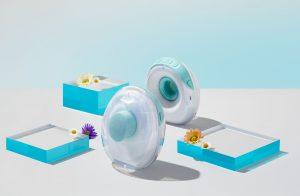 Willow Go™
A Game-Changing alternative to conventional pumps
"Willow Go" is the newest pump and has revolutionized pumping. Moms love the ease of use, and freedom the pumps offer. No more clunky pumps, no more compromise between breastfeeding goals or the ability to move about their day. "Willow Go" introduces a pump that fits into your life, not the other way around. Willow Go is a game-changing alternative to conventional pumps, delivering on both performance and convenience. Pumping can be one of the most challenging early motherhood experiences, and we at Willow are proud to reinvent solutions to enable feeding success."
$499.99 CAD available at amazon.ca
---

A holistic approach to skincare for kids and tweens, Polished Punk's gentle skincare products are formulated with all natural ingredients. Focusing on protecting the delicate and sensitive skin of our children, our organic plant based products are free from harmful chemicals and microplastics.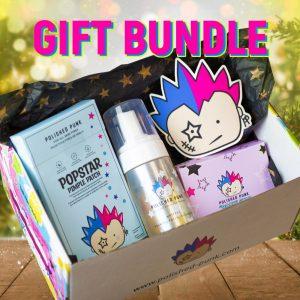 Vegan
Cruelty Free
Paraben Free
Mineral Oil Free
Website | Facebook | Instagram 
---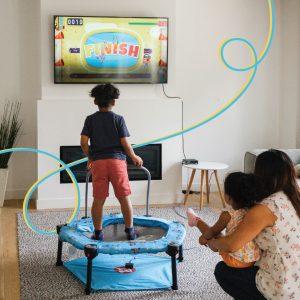 TekyGo! is more than just the top toy of the holiday season. It's a way for your kids to discover their imagination, feel enriched, and gain all new skills. TekyGo! is changing play time, one active toddler at a time!
Watch as your kids establish all new skills, build self-confidence and most importantly, explore the corners of their imagination alongside TekyGo! Our extensive library of games and collapsable Junior Bouncer trampoline work in tandem so kids 2-6 can jump into an all-new world! This is the future of play and guilt-free screen time for the next generation. 3, 2, 1…TekyGo!
---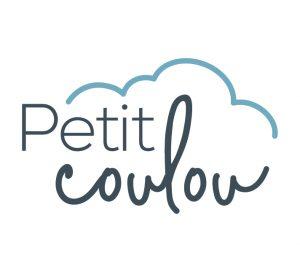 Designed by a grandmother who wanted to keep her grandson warm and make her daughter's life easier, Petit Coulou was born in 2006.
We are a Canadian company that designs, manufactures and distributes car seat and stroller covers for babies and young children, as well as a range of complementary accessories.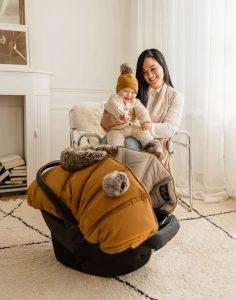 A pioneer in this field, Petit Coulou enjoys an international reputation and an undeniable recognition among parents who wish to introduce their children to the pleasures of outdoor activities at an early age, in all comfort and with great style, in all seasons and regardless of the weather conditions.
Website | Facebook | Instagram | Pinterest 
---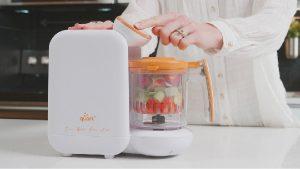 The Quook 5-in-1 baby food processor makes it easy to prepare healthy, homemade baby food in as little as 10 minutes. Replace up to 4 countertop baby appliances so you can reclaim your counter space and take control of your child's nutrition.
Website | Facebook | Instagram | Twitter 
---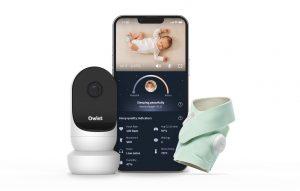 Owlet's latest innovations were designed to help parents, and their babies, get better sleep: Predictive Sleep Technology and the Owlet Cam 2. Predictive Sleep Technology is a completely automated sleep tool that tracks a child's sleep and wake windows using the Owlet Dream Sock, and provides recommendations on their next ideal sleep window via the Owlet Dream App. Owlet Cam 2 is the Company's next-generation HD video monitor, bolstering the existing 1080p HD video with new artificial intelligence and machine learning to accurately decipher sounds from the nursery and detect when little one is crying. Cam 2 provides parents with video clips of sound and movement so they can better understand their child, right from their phone.
The Owlet Dream Sock ($389 CAD), Owlet Cam 2 ($199 CAD), and Owlet Dream Duo ($499 CAD) will be sold at OwletCare.ca, Amazon, buybuyBABY, Target, Walmart, Best Buy, and other retailers.
---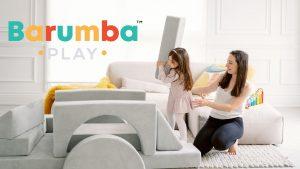 It started with a burned-out mom trying to keep her kids entertained during lockdown. Toys would quickly lose their novelty, break or get dirty. This led to the 'aha moment' to turn regular foam blocks into life-sized play pieces that could transform into forts, tunnels, houses, puppet theatres and so much more. When playtime is over, the modular foam blocks fit together for use as a couch.
Whether kids want to jump, crawl, climb or slide, the 11-piece play couch lets kids personalize play by bringing their imaginations to life with new builds every day.
Washable covers and waterproof liners provide piece of mind from spills and potty-training accidents. Made in Canada with the same foam used in your family sofa, it is a toy that the whole family will enjoy for years to come.
hello@barumba.ca
Website | Facebook | Instagram | Pinterest | LinkedIn | Tiktok | Twitter 
---

Mastermind Toys is Canada's Authority on Play and the largest specialty toy and children's book retailer, with 68 stores coast-to-coast and a wonder-filled website. It has a proud 38-year heritage of being the educational toy store, supporting kids, parents, grandparents, educators and gift givers by offering a curation of toys and books that help develop a child's development of mind, body and expression. Through its sub-brand, Mastermind Toys Baby, it aims to be the number one choice for baby play—helping little ones reach milestones with toys and books that help babies learn, play and grow. Its purpose is to inspire generations of lifelong learners through the power of play, with a philosophy that "Play is Kids' Work."
Website | Facebook | Instagram | YouTube | TikTok
---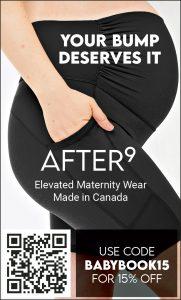 It all started in 2016, at a mommy baby gym class and trying to nurse in a regular sports bra. Impossible. A trip to the mall then confirmed while maternity activewear existed, but it was a far cry from fashionable.
At AFTER9, we are dedicated to transforming the way we view and treat ourselves in the journey of motherhood. Our elevated design lines and fabrics are selected to push the envelope on maternity/nursing wear. The clothing shouldn't just be about getting by, it should be about celebrating your next chapter.
More than the clothes we make, it's also about the opportunities we create for others. We choose to manufacture our clothes in Canada, as we want our supply chain to positively contribute to the opportunities for working parents in our local economy.
info@wearafter9.com
Website | Facebook | Instagram | Twitter | LinkedIn | TikTok
---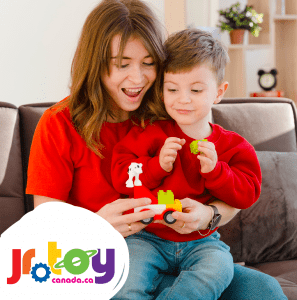 At JR Toy Company Canada, we know that when a child is playing, they're learning. That's why we offer a wide selection of educational, science and learning toys that help kids and youth explore the world, expand their imagination, and satisfy their curiosity. Our team of professional toy buyers do an immense amount of research on the educational toys we offer to ensure they are durable, educational, affordable and trusted – and best of all, we are 100% Canadian owned and operated! Shop online with us at any time, or visit our Burlington Ontario retail store for even more fun!
customerservice@jrtoycompany.ca | 1 (844) 704-2109
Website | Facebook | Instagram | Twitter | YouTube | Pinterest | TikTok
---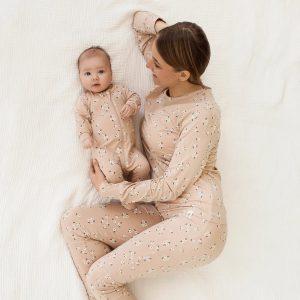 Maman Collection by Petit lem
Our Maman collection provides simple and practical styles to make the first days with your baby easier. It is designed to facilitate nursing comfortably with its buttons, shoulder straps, and collars! Baby sizes are available in select styles, so you can match your mini. Petit lem is committed to creating high quality products that are gentle to the skin and durable at the same time. The petit lem brand offers a range of essentials for newborns, toddlers, and adults that is made from 100% organically grown cotton that is free of pesticides, herbicides, and fertilizers to ensure everyone's safety.
$ Varies by product – available at www.petitlem.com
---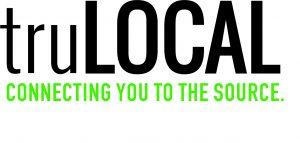 From farm to freezer: locally sourced, and fully customizable meat and seafood selections. With simple monthly delivery straight to your door. Visit the truLOCAL website to get a CityParent exclusive: 4 FREE packages of meat sticks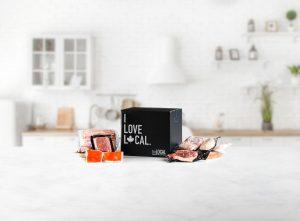 Facebook | Instagram | Twitter | YouTube | Pinterest 
---

United Canada Inc. strives to continually support Canadians with whatever their current needs may be, while staying true to our core values: supplying Canadian made product, environmentally-friendly business practices, and top-tier customer service. Browse our ever-expanding catalogue of Ergonomic, Height-Adjustable Office & Kids furniture, STEM toys, health and safety products and janitorial supplies today!
Phone: (647) 910-5999
Website | Facebook | Instagram 
---
The ZWILLING Enfinigy Electric Kettle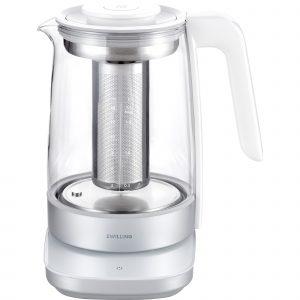 The Must Have Kettle. Choose your temperature with the 360° base station. Its pre-boil feature heats the water to 212 °F before reporting when the temperature is reached. Just add tea directly to the stainless-steel tea insert. With an acoustic signal, the built-in tea timer tells you when the tea is ready. Removable tea insert from the lid, loosening it with the push of a button, and set it on the drip tray provided. The electric kettle can keep tea warm for 30 minutes. More than just a tea maker, this glass electric kettle has other uses. A specially designed insert is available for preparing baby food and keeping it warm. It can also be used to sterilize dummies and bottles at 212°F for 5 minutes. 10 programme settings and 6 temperature settings.
$275.00 CDN available in store and online at zwilling.com/ca/
---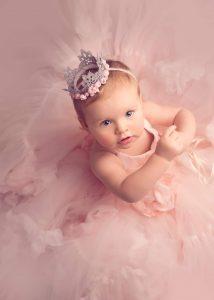 Lil Miss Dress Up is a fresh approach to special occasion children's wear in Toronto.
With approximately 100 dresses in a variety of styles and colours at any time, we focus on a smaller, more carefully selected collection of dress options, but one that encompasses a variety of styles, textures and silhouettes.
Can't find the dress you're looking for?
Lil Miss Dress Up can customize to your size, colour AND style!
Our custom dress design service for kids is unique and special.
Being it a Christening, 1st Birthday dress, Flower girl dress, Communion dress, Confirmation dress, Bat Mitzvah, Prom dress or simply just a beautiful custom made dress for that special little girl.
Lil Miss Dress Up | 647-948-7713 | info@lilmissdressup.com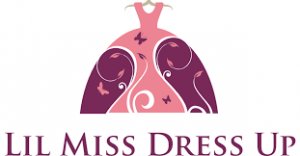 ---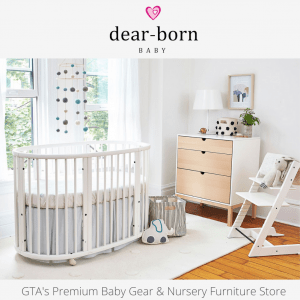 Dear-Born Baby has been proudly serving The Greater Toronto Area since 1979. We always strive to offer parents a wide variety of quality baby products, at the right price.
You can shop at Dear-Born with the confidence of knowing that products have been researched, are in stock and available for in-store shopping, phone order and ordering online. Over many years we have established a comprehensive baby registry, with a dedicated team of knowledgeable consultants to assist you every step of the way. You can choose to create a personalized registry in-store or online, or our registry consultants can help build your registry after just a few questions.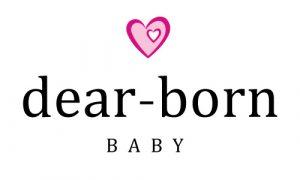 Dear-Born Baby also offers many other specialty services to make your life easier! We pride ourselves on being a full-service baby store, and we would love the opportunity to serve you!
Dear-Born Baby | 72 Doncaster Ave, Thornhill, ON. L3T 1L3 |905-881-3334 | info@dearbornbaby.com
---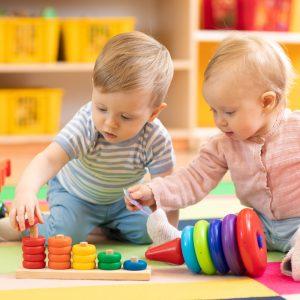 Located in Toronto, Thinkamajigs is part of a family business that has been supplying quality educational materials to Canadians since 1963. We offer a unique selection of toys and teaching aids that will help infants and toddlers learn in a way that is natural and interesting to them. We believe it is important to combine learning and development with play and curiosity, and fostering this growth from an early age is crucial to laying the foundations of how a child will learn later in life. Our curated collection consists primarily of wooden toys and activities sourced from all over the world, and made from premium woods, fabrics and finishes that meet our high standards of safety, quality, and durability. Along with our own Thinkamajigs-branded products, we proudly carry a variety of trusted brands such as Haba, Plan Toys, Hape, Safari, Scholastic, National Geographic Kids, Tender Leaf Toys, and more.

Thinkamajigs | 1-800-363-3013 | info@thinkamajigs.com
Facebook | Instagram | Pinterest
---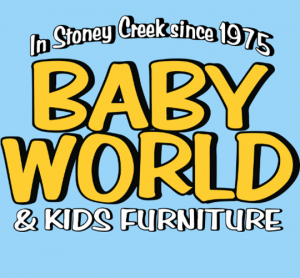 We are a 3 Generation, family owned and operated business that started in 1975! Carrying all your furniture needs – from Baby to Adult! Cribs, Beds, Dressers, Nightstands, Bunk Beds, Captains Beds, Trundles, Desks, Glider Recliners & More! Experts in Strollers & Car Seats from all the top brands! Our knowledgeable staff will personalize your experience here at Baby World, just like you're one of the family!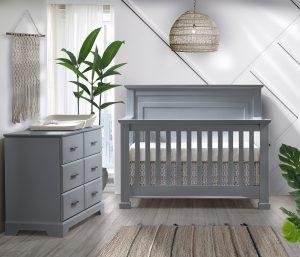 Baby World of Stoney Creek | 905-560-4311 | store@babyworlds.com
---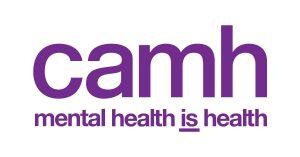 Are you currently pregnant? You may be eligible to participate in a study looking at the effect of a dietary supplement to prevent postpartum depression.
This is a research study looking at the effect of dietary supplements to reduce the intensity of postpartum blues, as a way to help prevent postpartum depression.
Participation in this study will include two in-person visits that are done at your home. The first visit will be done to assess your eligibility to participate in the study and will occur during the third trimester of pregnancy. The second visit will happen on day 5 after you give birth. You will also receive a few phone calls between the visits and after day 5 postpartum. In order to participate in this study, you must be:
Currently pregnant
18 to 45 years old
In a good physical and mental health
Not currently taking any medications that affect your mood
Not currently using illicit substances
Not smoking cigarettes in the past 5 years
Compensation provided.
Contact information:
Study Email: postpartum.supplements@camh.ca
Study Contact number: 416-535-8501 ext.31697
Study Website URL: https://www.postpartumsupplementstudy.com/
---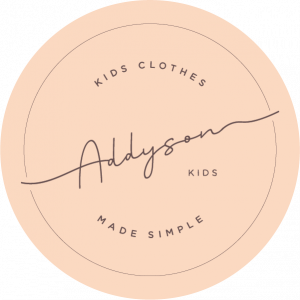 Addyson Kids was started because of the frustrations a Mom of three learned through diaper changes, exposed bellies, and restricted waistlines. She set out to create a product that became the solution. Addyson Kids designs all-in-one zipper outfits that appear as two pieces, but are all one. These unique outfits are designed with sustainable bamboo jersey fabric that is as soft as your babies' skin and durable to handle the everyday chaos. Comfort, convenience, and style at affordable prices has never been easier to get your baby wearing.
Contact Info:
---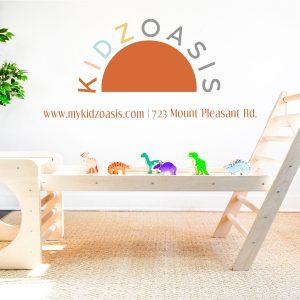 Kidz Oasis has an online shop with curated products from fellow small business owners; or you can visit us in person to Shop, Learn and Play at our first ever family concept store and studio in Toronto!
Shop online or in store at our family concept store at 723 Mount Pleasant Road or shop online at www.mykidzoasis.com! We have handpicked the very best for you and your family from montessori wooden toys & climbers, children's books, educational toys, puzzles & games, body & bath to party supplies and so much more! Our products support fellow small business owners from around the world and are socially &/or eco-friendly conscious! Our shop brand values revolve around community, quality, social responsibility and innovation! #ShopSmall today!
---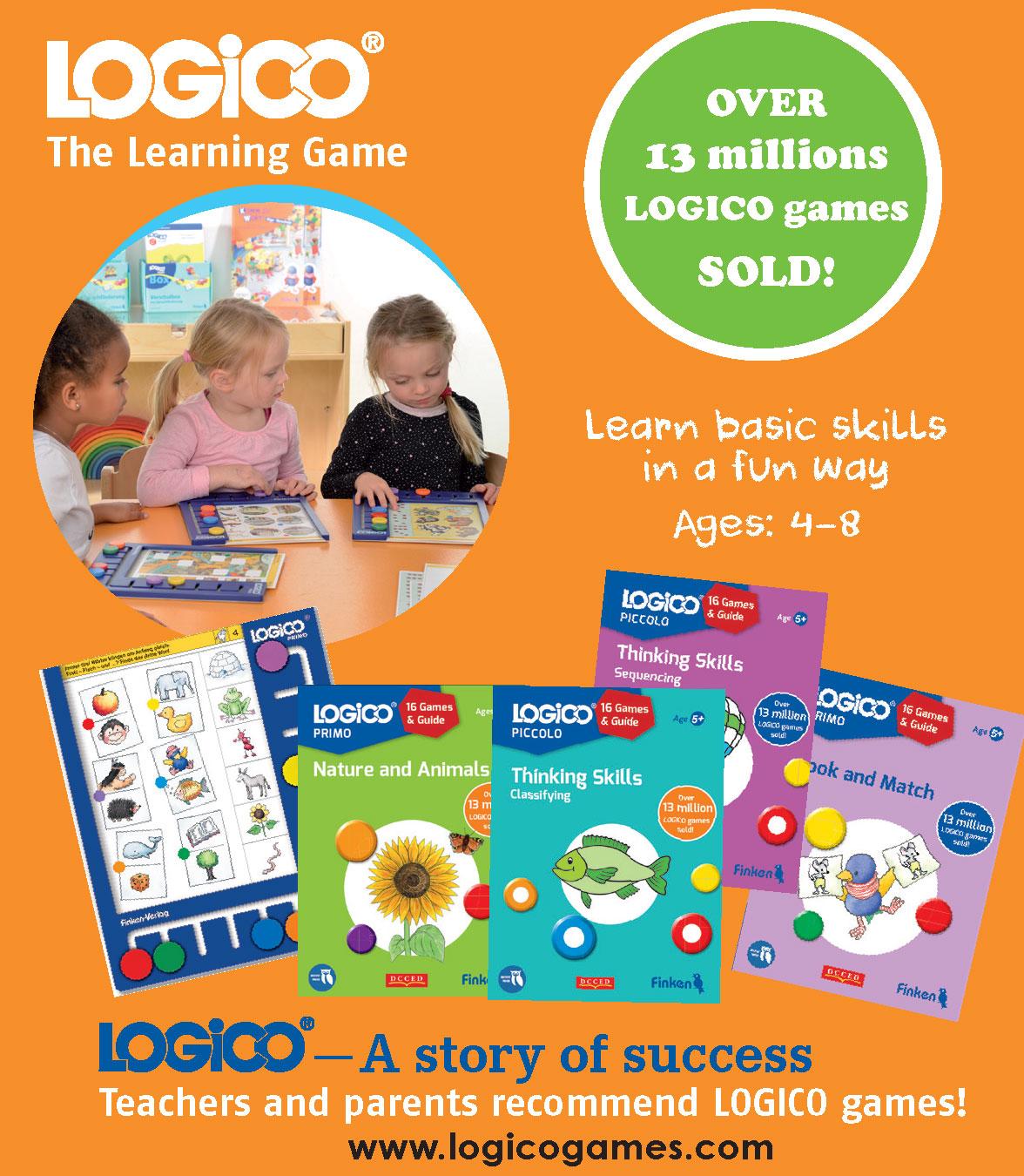 ---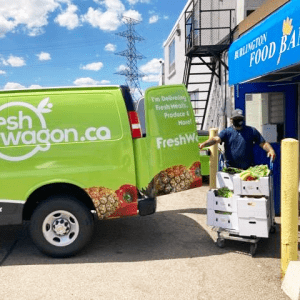 FreshWagon is proud to support our community with the freshest, high quality local ON products. Safe and convenient to your home or office serving Toronto GTA to Niagara to Guelph. Helping give back with every order $1.00 goes toward supporting food banks along with Fundraising programs to help nourish healthy programs for schools, sports teams, arts and community groups. No fuss, we provide a custom promo code to share along with your friends and family, we track all the orders and give back 6% of sales to your charity. Enjoy fresh and delicious goods while supporting local businesses.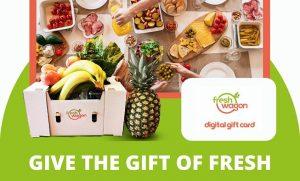 Enjoy 10% off your first order with Promo Code: FWFriends10 www.freshwagon.ca
---
Fisher-Price B.B. Hoopster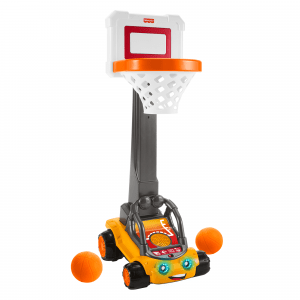 Free Shot, Long Shot, Hot Shots, Trick Shot. Fisher-Price B.B. Hoopsters improves your child's basketball skills through positive reinforcement with Its four modes, and the interactive experience is a fun, family-friendly activity.
Ages 3+ $69.99 CDN Available at Walmart, Toys "R" Us and Amazon.ca
---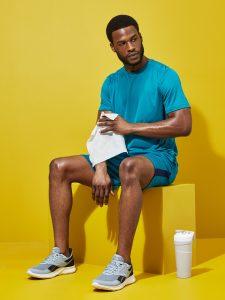 Clean Start Body Wipes
Pre-moistened wipes made with extracts of apple, aloe, chamomile, and cucumber to soothe and nourish the skin. The pre-moistened wipes are extra-large and biodegradable. Great anytime to freshen up.
$14.00 CDN available at fowardwithdesign.com and Sportchek
---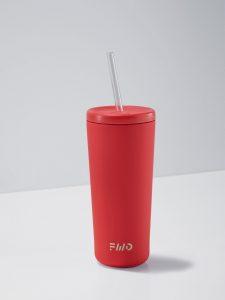 Luxe Insulated Straw Tumble
24oz in 3 bright colours peony, graphite, and eucalyptus. The Luxe insulated tumbler will keep your drinks cold for up to 16 hours and hot up to 8 hours. Includes a reusable straw and automatic innovative seal technology with leak and spill-proof resistance.
$29.00 CDN available at fowardwithdesign.com and Sportchek
---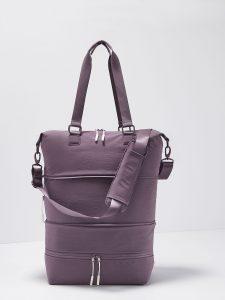 Expandable Tote 2.0
This bag is an expandable tote built with lightweight construction, a spacious interior, and a thoughtful design; this bag makes an excellent choice to start each day. Using the zip-around gusset, you can easily transition from morning to night, wherever you are, without having to adapt to your surroundings. Three attractive colours to choose from are Cedarwood, Black Plum, Blue Coral
$75.00 CDN available at fowardwithdesign.com and Sportchek
---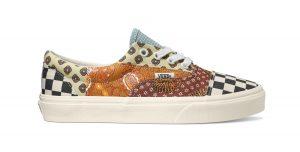 Vans Patchwork Pro
Just in time for back to school! Vans footwear has launched its new designs integrated with its classic checkboard design and congruent fit. Footwear doesn't have to be boring with the SK8-HI Floral, ERA Tiger, Authentic Woven, ERA Meadow, Old Skool Woven Platform and Old Skool Cottage Check. #trending2021
Priced from $75.00 to $100.00 available available at Vans.ca, Sportchek, Journey's, and all retail outlets where Vans are sold.
---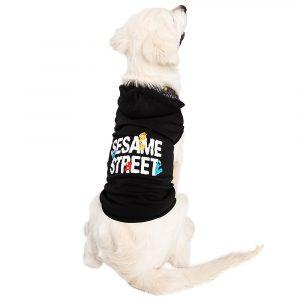 Sesame Street X PetSmart: Chalk Board Essentials
Just in time for Back to School! We all love our pets and the forever growing need to dress them up. Now there's a collection that features matching clothes and accessories for children and their pets. The Chalk Board Essential clothing line offers children to stay connected with their furry buddies while leaving the home school to go back to school. The collection includes Children's lunch bags, socks, hats, backpacks, hoodies and more. Matching pet accessories include sweaters, harnesses, and plush toys.
Prices from $9.99 to $29.99 Ages 2-6 and available at PetSmart stores or visit their website at petsmart.com
---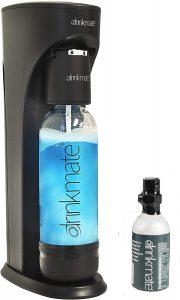 Drinkmate Countertop Carbonator
Drinkmate Countertop is the only at-home carbonator that can turn anything into a carbonated drink from the fridge, not just water. Easy to operate, easy to clean, no electricity and no batteries needed. It comes with a patented and detachable Fizz infuser and dual-stage valve system making it easier to control the release of CO2. Includes a 3 oz starter CO2 carbonator so you can quench that thirst right away. Works with most brands of 60L (14.5 oz) CO2 carbonators.
Priced at $109.99 and comes in three colours matte black, royal red, and ivory white. Available on amazon.ca or visit the website www.drinkmate.us.
---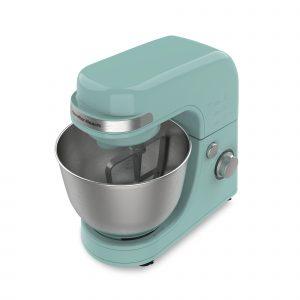 7 Speed Stand Mixer by Hamilton Beach
The Hamilton Beach 7 Speed Stand Mixer has the same ability to mix cookies, bread, cakes, and butter whipped icing as its other competing stand mixers. It comes with three attachments for mixing, including a dough hook, whisk & flat beater. The Stand Mixer is Stainless Steel, dishwasher safe, non-slip feet for hands-free mixing, and tilt-up head. It comes in two colours Rose and Aqua Blue.
Price $199.99 available at Walmart, Amazon, Home Hardware, and website www.hamiltonbeach.ca
---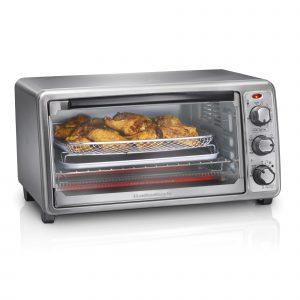 Sure Crisp Air Fryer Toaster Oven by Hamilton Beach
Perfect for those with limited counter space. The Sure Crisp Air Fryer crisps and browns your food and can toast, bake and broil. Sure-Crisp turns fresh or frozen French fries, chicken wings, steaks, fish, vegetables to mouthwatering food in no time. As a toaster oven, it fits six slices of toast, a 12″ pizza, a 5 lb. chicken, or a 9″ x 11″ baking pan. All the accessories you need to bake, broil, toast, air fry, a metal basket, bake pan, broil rack, and slide-out crumb tray are included.
Price $124.99 available at Walmart, Amazon, Home Hardware, and website www.hamiltonbeach.ca
---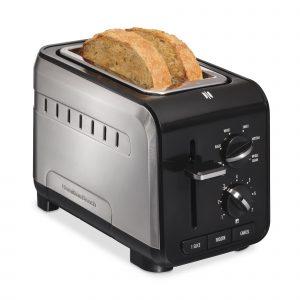 Expert-Toast 2 Slice Toaster by Hamilton Beach
Hamilton Beach brings you the 2 Slice Expert Toaster. With innovative technology, it takes the guessing out of toasting. They are designed to accommodate six types of bread easily. Adjusts to toast to the proper shade. Longer and Wider slots, crumb tray and includes a defrost setting and more.
Price $59.99 available at Walmart, Amazon, Home Hardware, and website www.hamiltonbeach.ca
---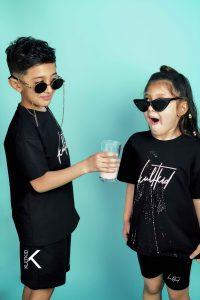 KultKid
Made from premium cotton, this collection from KultKid is stain-resistant and gender-neutral. Comfortable for school, travelling or just lying around. Styles repel foods meant to leave stains, such as; juices, smoothies, soups, sauces, milkshakes, ice cream and, of course, repels the simplest things like water and rain. Styles include Tracksuits, Tank Tops, loose-fitting Tees and shorts in a range of colours.Prices from $5-55.00 and be found on their website www.kultkid.com.
---

Sea-Licious
Omega-3 fatty acids are the essential nutrient for healthy brain function to improve learning, memory, focus, and concentration. Sea-Licious contains Omega-3 EPA and DHA with vitamin D in a delicious Cotton Candy flavour.
---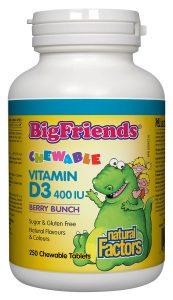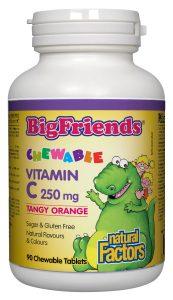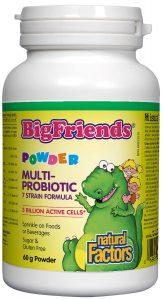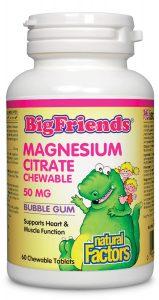 Natural Factors
Whether you are preparing your kids for summer camp or back to school, there's no time like now to make sure your kids have all the vitamins and minerals they need. Natural Factors Big Friends Vitamins include Multivitamin chewable, Vitamin C and antioxidants, Vitamin D filled with sunshine, Magnesium Citrate, which assists in maintaining healthy bones and teeth and proper muscle functions and a Multiprobiotic for immune-strengthening good bacteria.
---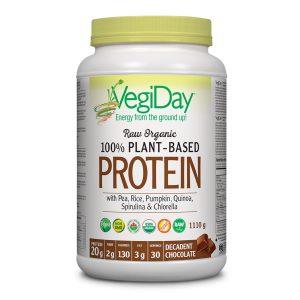 VegiDay
It is a Raw Organic plant-based protein that offers 20g of vegan protein per serving.
Easy to digest, gluten, soy and dairy-free. Naturally sweetened with no sugar added and contains all the essential amino acids we need every day.
---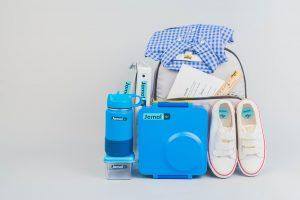 Mabel's Labels
Mabel's Labels are here just in time for Summer Camp or Back to school.
Mable's Labels were created by Inspired moms looking for a better solution than colour coding socks or writing names on masking tape. These customizable labels with name and design are easy to apply, laundry safe, dishwasher safe, super durable and won't rip, fade or peel. Visit their website for pricing and all the categories to choose from.
www.mableslabels.ca
---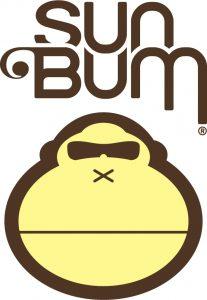 Sun Bum
With Summer around the corner, SUN BUM becomes essential. With a full line-up of Sun, Hair, Lip and baby care products. Sun Bum products are cruelty-free, vegan, gluten and reef-friendly. Suncare products are UVA/UVB broad-spectrum protection. Baby Products are dermatologist test, plant-based, tear-free and include no synthetic fragrances, sulphates, parabens or phthalates—Sun Bum, the brand that protects everyone in your household.
Pricing varies, available at shoppersdrugmart.ca, Walmart.ca and wherever Sun Bum products are sold
---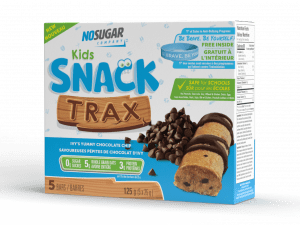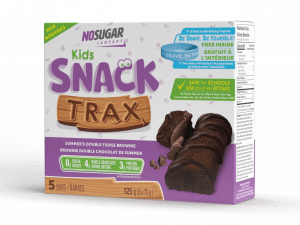 NOSUGAR COMPANY
The NOSUGAR COMPANY is one of the fastest Canadian growing companies that introduced the first no-sugar Keto Bar. Now introduces the first No Sugar Kids "Snack Trax" These delicious bars contain 0 grams of sugar, are peanut-free, tree nut-free, allergen-free with high amounts of protein and loaded with grain oats.  These enjoyable bars are safe for school snacks. Kids Snack Trax comes in two tasty flavours, Summer's Double Fudge Brownie and Ivey's Yummy Chocolate Chip. NOSUGAR COMPANY will be donating proceeds from sales each year in support of anti-bullying charitable partners.  "Be Brave. Be Yourself" campaign. Find your bracelet in a box No Sugar Kids Snack Trax.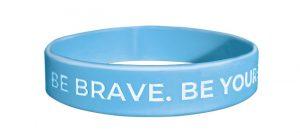 ---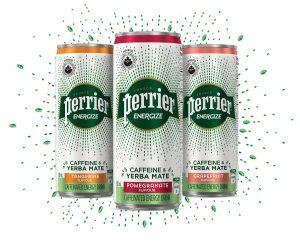 Perrier Energize
Sparkling Spring Water, known as Perrier, has launched the new Perrier Energize. This summer, enjoy a refreshing drink made with natural organic ingredients in three flavours, Pomegranate, Grapefruit and Tangerine. Give yourself a mid-afternoon pick me up with Perrier Energize drink containing caffeine extracted from organic green coffee bean and is equivalent to 1 cup of coffee and only 7g of sugar in each 330ml can.
Available in Canada for more information, visit www.perrier.ca
---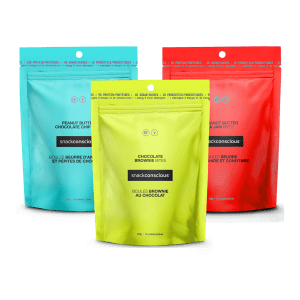 Snackconscious
100% plant-based snack. Available in three yummy flavours: Peanut Butter & Jam, Peanut Butter Chocolate Chip and Chocolate Brownie. This delicious snack is high in protein, low in sugar, gluten-free, and keto-friendly. Snackconscious Energy & Adaptogens non-toxic blend increases the body's resistance to the physical and mental effects of stress and promotes energy and focus.
Available directly at www.snackconscious.com or retailers in Canada: Sobeys, well.ca, naturamarket.ca, Organic Garage and The Big Carrot Price from $3.79 – $10.99
---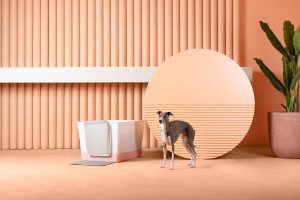 DoggyBathroom
With more high-rises and pet owners, the latest innovations for the pet industry are taken The DoggyBathroom by storm. Designed for either squatters or leg lifters, the roomy Doggy Bathroom allows your dog to walk right in. Great for small dogs. It's the doggy litter box, easy to use, easy to clean. It is made entirely of 100% recyclable plastic. For more information, visit www.doggybathroom.com. Price $199.00 for starter kit available at amazon.ca
---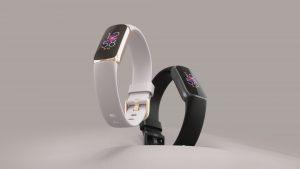 Fitbit
Take a more holistic approach to your health and wellness with the latest Fitbit fitness and wellness tracker called Fitbit Luxe. Fashionably designed Luxe gives you everything from stress management to sleep tracking. Includes six months of Fitbit Premium, colour touch screen, and up to 5 days of battery life and more. Price $199.99 CDN available at fitbit.com, Bestbuy.ca, Walmart.ca
---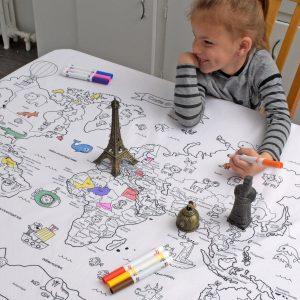 BiMoo
Bimoo tablecloths are a fun way to stimulate the four spheres of overall child development. Language, cognitive, socio-affective and motor skill development. These motivational tablecloths can not only be used at home but daycares and schools. Tablecloths are big enough to accommodate large groups, subgroups or even one-on-one work. For more information, visit www.bimoo.ca
Price $34.95 available bimoo.ca and amazon.ca
---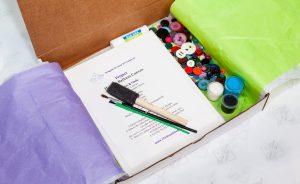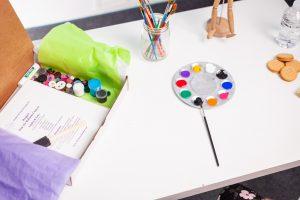 Twelve Eleven Knack Studio provides a variety of craft subscription boxes for children ages 4-12. Through market research we recognized a need to create creative and artistic opportunities for children. We used this information to produce specialized monthly craft boxes that accommodate festive seasons and holidays alike.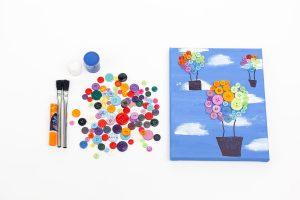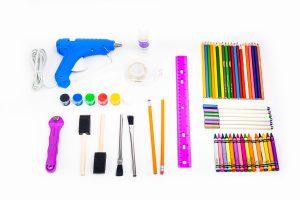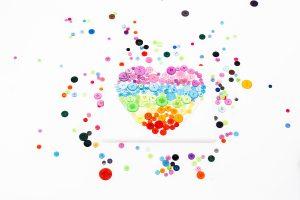 ---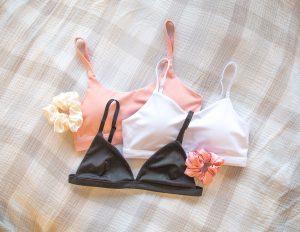 The Perfect Bralette is the best bra to lounge around in. Its soft fabric, thin straps, and stretchy elastic band make you feel like you're not wearing a bra. It's easy to use, one-hook back clasp gets you used to putting on a bra. Price: $29 apricotton.ca/collections/shop/products/the-perfect-bralette
---


United Canada Inc. strives to continually support Canadians with whatever their current needs may be, while staying true to our core values: supplying Canadian made product, environmentally-friendly business practices, and top-tier customer service. Browse our ever-expanding catalogue of Ergonomic, Height-Adjustable Office & Kids furniture, STEM toys, and PPE products today!
---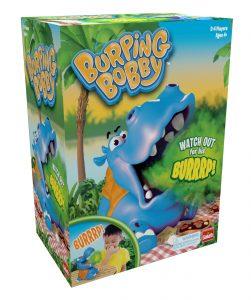 Who doesn't love food, said no one ever?  Especially Burping Bobby, he even likes Stinky Foods. Players take turns feeding Bobby and when Bobby gets full his mouth pops open and releases a loud stinky burp! With innovative technology a water vapour along with the stinky burp is released.  Hours of fun for 2-4 players ages 4+ $24.99 by Goliath Games