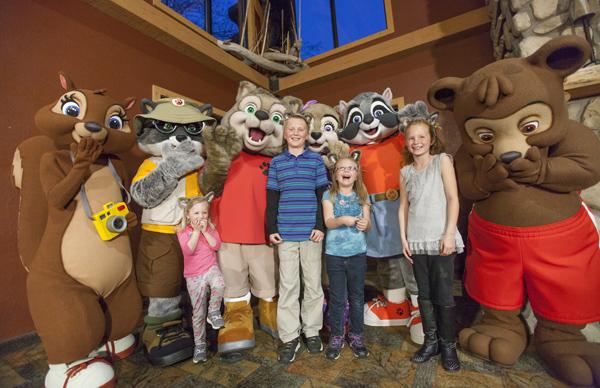 Wolf Your World Tour
Kicking off Memorial Day weekend, the lovable characters will embark on the first-ever Wolf Your World Tour throughout North America, sharing "random acts of wolfiness" with everyone they meet.
In celebration of Great Wolf Resorts' largest expansion ever, Wiley the Wolf and his pack of friends will take part in local events, visit national landmarks, and even stop by the homes of some of the resorts' biggest fans. Earlier this year, the company announced the addition of more new attractions and guest experiences to its indoor waterpark resorts than ever before to it all 11 Great Wolf Lodges. The Wolf Your World tour is hitting the road to howl about the new additions and to help families get excited about taking a vacation.
During the Wolf Your World Tour, three new characters – Rachel the Raccoon, Brinley Bear and Sammy the Squirrel – will join Wiley the Wolf, Violet the Wolf and Oliver Raccoon in "wolfifying" America by handing out tens of thousands of wolf ears at each stop on the Tour. Consumers will have the opportunity to enter the Great Wolf Lodge Ultimate Getaway sweepstakes. At the end of August, one lucky family will win a two-night stay for 25 family and friends plus a banquet for their entire "pack" at the Great Wolf Lodge of their choice. Fans can visit www.wolfyourworld.comto enter the sweepstakes, take part in weekly contests and follow Wiley the Wolf and friends on their adventures.