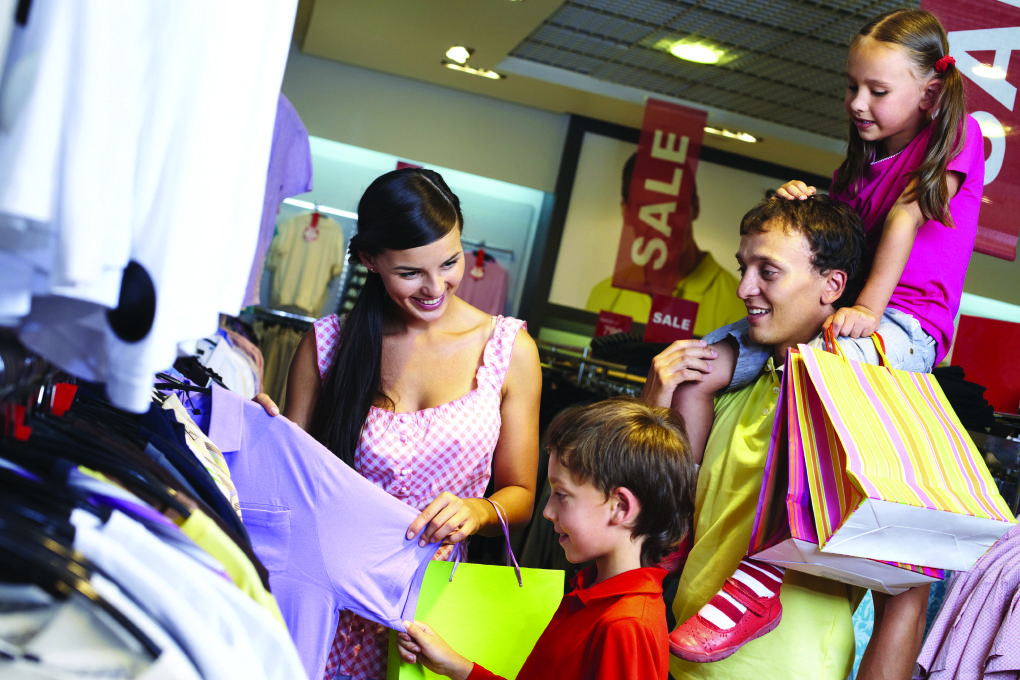 Avoid the back-to-school shopping rush
By Patrick Ens
The back-to-school shopping rush can be an extremely stressful time for kids and adults alike. Children want the newest phones, shoes and clothes for their first day – and adults will often do everything they can to oblige.
We often underestimate the amount of time, effort and money that goes into preparing the little ones for their first day back at school. However, with the right amount of planning, this September can go off without a hitch. Here are some of the tips I use to ease the transition.
Don't wait, start today
While it may seem counterintuitive, there's no "best time" to start back-to-school shopping. Did you know that the majority of essential supplies go on sale when school ends? And while it's hard to know what size shoes your kids will be wearing come September, pencils, crayons and calculators tend to be one size fits all – so stock up!
Have a defined plan
If you've missed the boat on end-of-school year sales, it's important to have a defined plan come late August. It can often be hard to distinguish between what your child wants from what they actually need – no, the new iPhone X is not an essential item, but what about those new shoes or backpack? Our recent Capital One study found that four in ten Canadian parents report going over budget with their back-to-school shopping. Therefore, before beginning your back-to-school expedition, it's good to decide between wants and needs. Take some time to sit down with your kids and figure out what the essentials are this year together.
Create a budget
When coming up with your plan, be sure to prepare a budget. Most aspects of our lives are budgeted – food, vacations, clothes, bills – why should back-to-school shopping be any different? However, our study found that a third of Canadian parents aren't budgeting for their back-to-school purchases. Meaning, not only are parents likely overspending, they don't have an idea by how much – which is always a recipe for disaster!
Reap the rewards
When it comes to back-to-school shopping, make sure you're using your credit cards to your advantage and reaping the rewards. Capital One offers card options that could earn cash back or reward miles on all of your back-to-school purchases so you can finally book that family trip you've been planning.
 Don't give in
We all like to spoil our children, but sometimes it's important to say no. In fact, according to our study, 41 per cent of Canadian parents reported that spending on technology and gadgets put them over their pre-determined budget during the back-to-school season. If you're equipped with a thorough shopping list and have established the essentials with your children in advance, you may breeze through this years' back-to-school season.
 Have fun
The most important part of back-to-school prep is having fun. I know it may sound cliché, but kids won't stay kids forever. As parents, we don't have many opportunities to bond with our children, especially as they get into the more senior grades. That's why it's important to integrate them in the back-to-school experience – I promise you, you won't regret it.
Find more back-to-school spending tips by following Capital One Canada on Twitter: @CapitalOneCa.
Patrick Ens is Vice President of Strategy and Brand at Capital One Canada and is a dad, business leader, and lover of technology, AI and the economy.