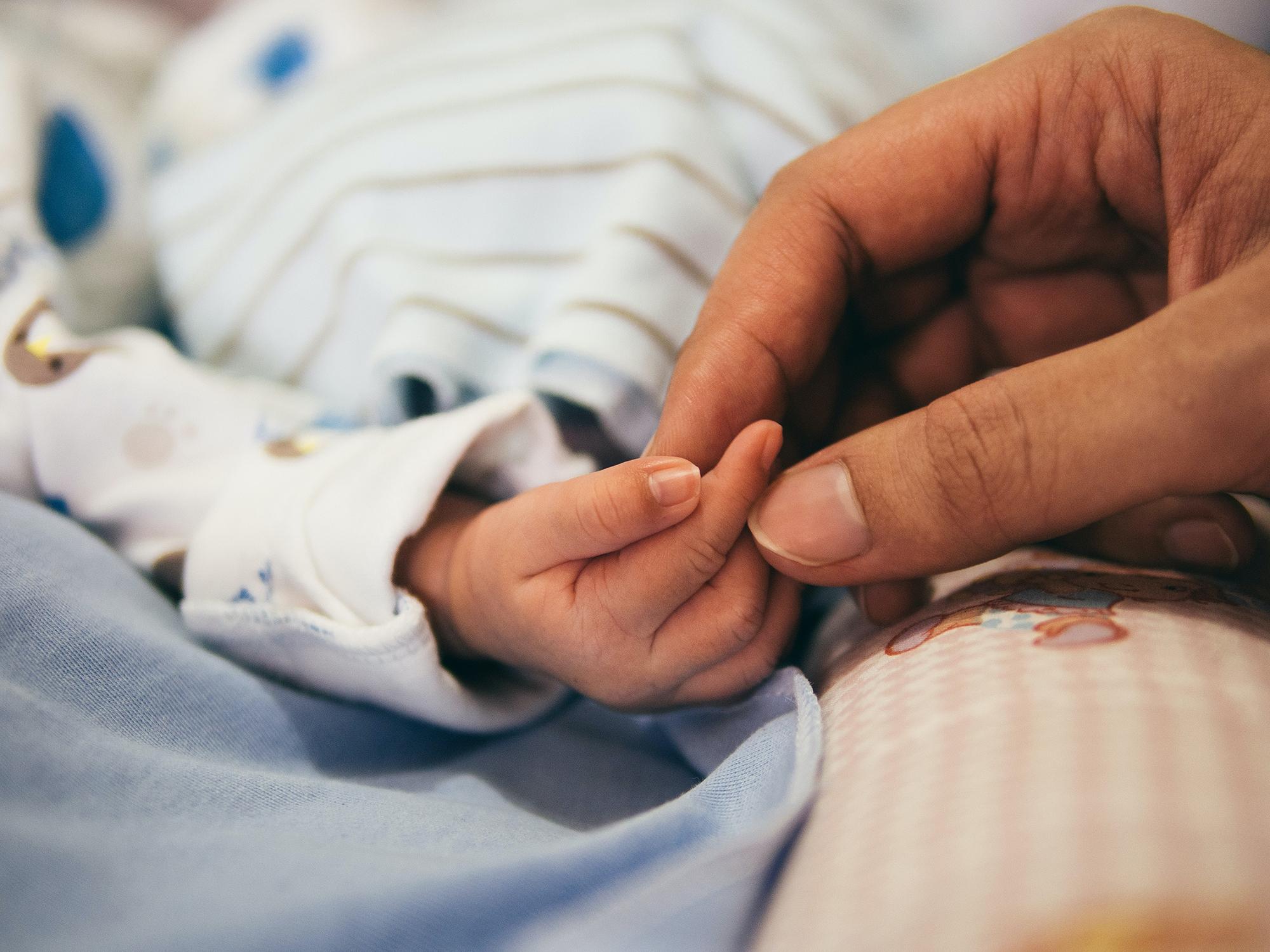 Baby Guide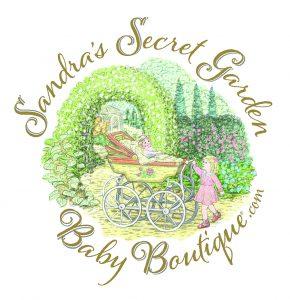 Sandras Secret Garden Baby Boutique provides upscale, unique and customized gift baskets for the friends and family you cherish the most". We use the softest natural fabrics and natural Canadian made skin products for baby and mom." Free Shipping in Toronto and GTA.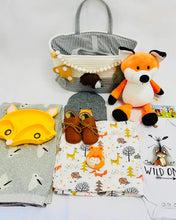 Website | Facebook | Instagram 
---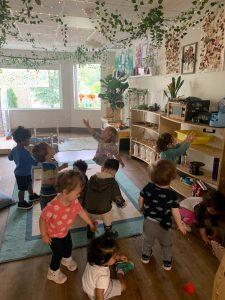 Discover a daycare like no other, where your child's growth, happiness, and education are our top priorities. At Atelier Kids we go above and beyond, ensuring your child receives the attention and care they deserve.
Curious about the Reggio approach? We embrace the latest insights from neuroscience to create an environment where children are respected as capable and competent learners. Our educators craft an emergent curriculum based on your child's interests, sparking a love for problem-solving and discovery.
We take pride in exceeding the legal minimum staff-to-child ratios, so your child receives more than just care – they receive personalized attention. Nature is our classroom, and we embrace outdoor education to enrich your child's experience. Regular trips to High Park and beyond expand their horizons and ignite a sense of wonder.
Are you ready to embark on a journey of growth and joy with Atelier Kids? Contact us at 416-604-2442 or explore atelierkids.com to start the journey today!
Facebook | Instagram | Twitter 
---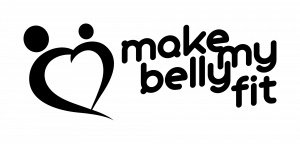 Discover MakeMyBellyFit – Your Jacket Extender Solution.
Embrace motherhood without sacrificing your style and comfort. Our game-changing innovation: Universal Jacket Extenders. Love your jackets throughout pregnancy and beyond as these extenders seamlessly adjust to your changing body. Compatible with nearly any zipper, they blend style with ease. These extenders are versatile, also allowing you to share your jacket with your newborn while babywearing.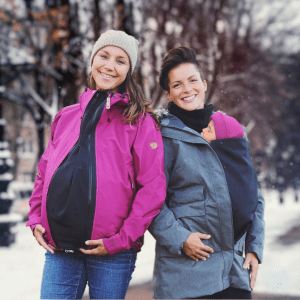 But that's not all. Our commitment extends to parenthood's adventures. Our carrier cover syncs effortlessly with your jacket, while our stroller accessories redefine convenience and safety. Crafting excellence since 2010, our Canadian-made products reflect passion and quality. Visit our website and unlock a world of outdoor possibilities.
Website | Facebook | Instagram 
---

Introducing Lumehra's Natural Stain Remover Bar – your ultimate solution for tackling stubborn baby stains with ease! From diapers to bibs to onesie! Experience the power of nature in every wash, as we bring you a range of exceptional laundry products designed to elevate your laundry routine.
Our natural laundry products redefine cleanliness by being non-toxic, biodegradable, and specially crafted for even the most sensitive skin. Say goodbye to worries about harsh chemicals and embrace the gentle effectiveness of our 100% essential oil-infused formulas.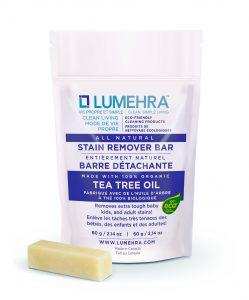 Experience a cleaner clean with our detergent range that's free from sulphates, phosphates, bleach, dyes, and perfumes. We've carefully stripped away all the unnecessary elements to deliver a laundry experience that's pure, safe for sensitive skin, and effective.
Join us at Booth # 537 at the Fall Toronto Baby Show to join the movement towards a cleaner, greener, and more delightful way of caring for your clothes and your loved ones.
Website | Facebook | Instagram | Threads 
---

Customizable Handmade Paper Flower Wall Decor
With a focus on customization, we offer a range of colors and styles to match any decor or special occasion. Whether you're looking to create a dreamy nursery or simply add a touch of beauty to your surroundings, our paper flowers are the perfect choice. We believe not only does our paper flowers provide an extraordinary element to any space but that it is the touch needed to stand out above the rest.
Every paper flower in our collection is meticulously handcrafted with attention to detail, ensuring that each piece is a true work of art. We take pride in our commitment to quality craftsmanship and strive to create designs that go beyond the ordinary, captivating the hearts of our customers.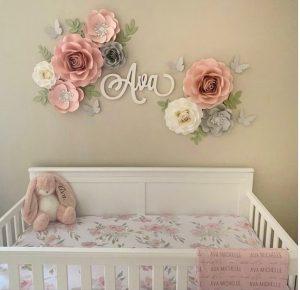 We are also dedicated to providing top-notch customer service and ensuring a delightful shopping experience for each and every customer. Therefore, we look forward to adorning your space with elegance and creativity. See our website for more styles and options.
Discount code: CITYNURSERY23
Valid until Dec 31, 2023
Mississauga, ON | 647-688-9965 | petalsredefined@gmail.com
---

Wee Watch has proudly served communities across Ontario since 1984. Children from 6 weeks to 12 years thrive in a safe, nurturing, home setting with a small number of children. We are a participating agency in the Canada-Wide Early Learning Child Care plan (CWELCC), offering parents reduced childcare rates without compromising quality. An interest in learning is promoted through our exclusive educational 'Wee Learn' program. As a licensed agency, Wee Watch not only complies with, but exceeds many provincial standards. Our Providers have undergone a thorough screening process & training.
Our homes are regularly monitored. Parents have an experienced agency team to help with their childcare needs. We believe that each child is unique and in partnership with our parents, we are committed to quality care for all children and their families.
1 (800) 663-6072 | Website
---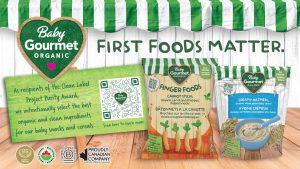 In 2005, sisters' Jennifer Carlson and Jill Vos began Baby Gourmet at their local Calgary Farmer's Market with a belief that every parent deserves to feel good about how they nourish their baby. Today, they are proud leaders in innovation, quality, and taste, and Baby Gourmet is the number one organic baby food brand in Canada. Their commitment to providing delicious, nutrient-dense and safe food is unparalleled, sourcing only the best organic ingredients to develop baby's palate. Every recipe starts in their own kitchen and is made to help babies develop a love of good food.
Baby Gourmet became the first baby food brand in Canada to earn the esteemed Clean Label Project Purity Award. Their products were tested for over 400 chemicals of concern such as heavy metals, pesticide residues and plasticizers.
Baby Gourmet is fueled by the passion to offer naturally healthy and clean food, and to bring joy to mealtime.
Website | Facebook | Instagram | TikTok 
---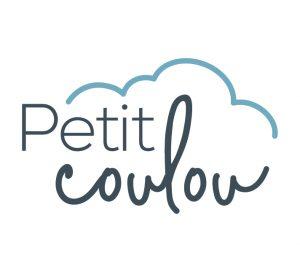 Designed by a grandmother who wanted to keep her grandson warm and make her daughter's life easier, Petit Coulou was born in 2006.
We are a Canadian company that designs, manufactures and distributes car seat and stroller covers for babies and young children, as well as a range of complementary accessories.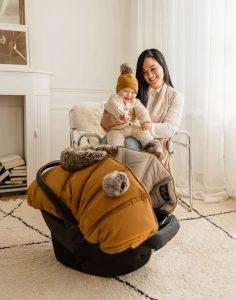 A pioneer in this field, Petit Coulou enjoys an international reputation and an undeniable recognition among parents who wish to introduce their children to the pleasures of outdoor activities at an early age, in all comfort and with great style, in all seasons and regardless of the weather conditions.
Website | Facebook | Instagram | Pinterest 
---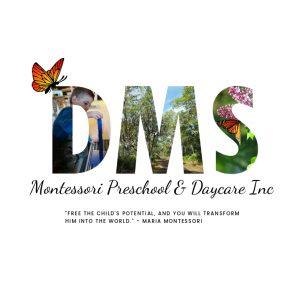 DMS Montessori Preschool and Daycare Inc. is an award- winning, loving, and caring learning environment for your Bambini, Pre-CASA or CASA child!
We are a CCMA applicant school with full accreditation expected by 2024. We offer an authentic Montessori educational program for your child full of fun and exploration.
Enrollment is now open for our "sibling location" opening across the road this Fall. Don't miss your opportunity.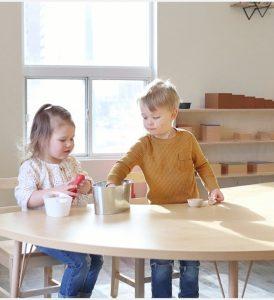 Contact us today!
dms@durhamregionmontessori.ca
Website | Facebook | Instagram 
---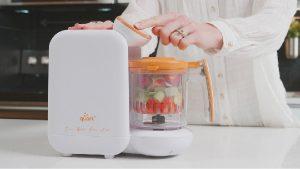 The Quook 5-in-1 baby food processor makes it easy to prepare healthy, homemade baby food in as little as 10 minutes. Replace up to 4 countertop baby appliances so you can reclaim your counter space and take control of your child's nutrition.
Website | Facebook | Instagram | Twitter 
---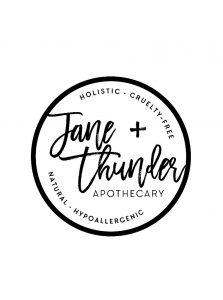 Courtney Jane has over 10 years of experience working in the natural skincare and natural health foods industries, this knowledge allows her to craft essential oils, body butters and body scrubs. That are natural wellness, organic and allergy free.
The products are recommended by midwives and by naturopathic doctors.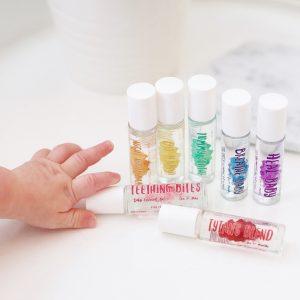 Use the following code to save 20% off the products: CITYPARENT
Website | Facebook | Instagram 
---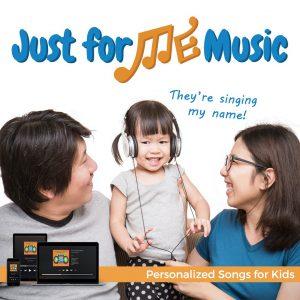 Songs Just for Me
– Personalized Songs for Kids
– 12 classic songs customized with your child's name in every one
– Listen anywhere: on your phone, tablet, computer, in your car
– Available on Streaming, Download & CD
– Parents & Kids love hearing their name sung over & over
– Get 20% off with Coupon Code BABYGUIDE
A great GIFT for babies, birthdays and holidays !
Website | Facebook | Instagram | TikTok 
---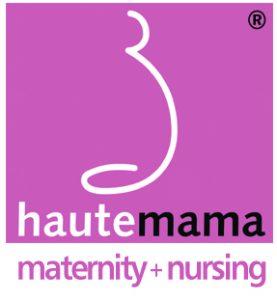 MATERNITY CLOTHES FOR STYLISH WOMEN
Maternity clothes in contemporary styles, classic cuts, and effortless looks. Style perfection for both maternity and nursing.
Love what you wear.
Capturing the Fun and Fashion of Pregnancy & Beyond
sue@hautemama.ca | (613) 592-3800
Website | Facebook | Instagram | Twitter
---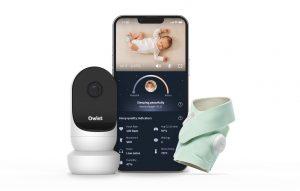 Owlet's latest innovations were designed to help parents, and their babies, get better sleep: Predictive Sleep Technology and the Owlet Cam 2. Predictive Sleep Technology is a completely automated sleep tool that tracks a child's sleep and wake windows using the Owlet Dream Sock, and provides recommendations on their next ideal sleep window via the Owlet Dream App. Owlet Cam 2 is the Company's next-generation HD video monitor, bolstering the existing 1080p HD video with new artificial intelligence and machine learning to accurately decipher sounds from the nursery and detect when little one is crying. Cam 2 provides parents with video clips of sound and movement so they can better understand their child, right from their phone.
The Owlet Dream Sock ($389 CAD), Owlet Cam 2 ($199 CAD), and Owlet Dream Duo ($499 CAD) will be sold at OwletCare.ca, Amazon, buybuyBABY, Target, Walmart, Best Buy, and other retailers.
---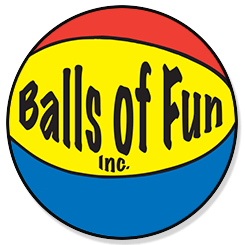 Balls of Fun is North America's ONLY children's ball gym. Located in Mississauga, this 7,000 sq. foot gym is designed for children 6 months – 8 years of age. The gym space has two structures (with 7 slides), gym equipment, sport nets, and a ton of balls to help children learn how to bounce, catch, throw, kick, and dribble. This is also a great space to practice ball sports with your children like soccer, basketball, and volleyball. This ball gym provides a large clean and safe space for children to run, play, socialize and have a ball! Book your play time, summer camp, and active parties at ballsoffun.ca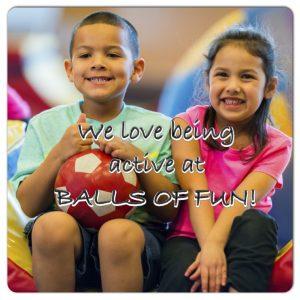 Facebook | Instagram
---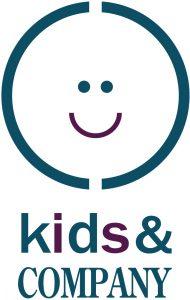 Kids & Company is Canada's leading provider of child care and early learning, offering a nurturing and stimulating environment where children develop independence, confidence and a positive sense of self and the world around them.
Kids & Company has over 120 locations across North America and accommodates full-time and part-time care.  Healthy lunches and snacks are provided each day, and parents are kept in-the-know via a digital app that provides real-time daily updates.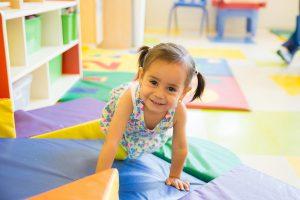 Fill out the form here for more information, and reference the code CITYPARENT22 in the comments section for a waived registration fee (savings of roughly $200).
Website | Facebook | Twitter | Instagram
---
---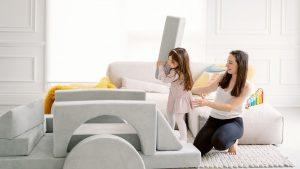 It started with a burned-out mom trying to keep her kids entertained during lockdown. Toys would quickly lose their novelty, break or get dirty. This led to the 'aha moment' to turn regular foam blocks into life-sized play pieces that could transform into forts, tunnels, houses, puppet theatres and so much more. When playtime is over, the modular foam blocks fit together for use as a couch.
Whether kids want to jump, crawl, climb or slide, the 11-piece play couch lets kids personalize play by bringing their imaginations to life with new builds every day.
Washable covers and waterproof liners provide piece of mind from spills and potty-training accidents. Made in Canada with the same foam used in your family sofa, it is a toy that the whole family will enjoy for years to come.
hello@barumba.ca
Website | Facebook | Instagram | Pinterest | LinkedIn | Tiktok | Twitter 
---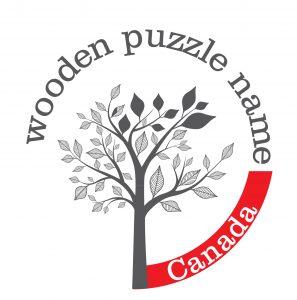 Wooden Puzzle Name is a family owned company producing (handcrafted) wooden personal toys exclusively from Canadian maple painted with non-toxic water-based paints. Our wooden toys are also educational with practicing fine motor skills, learning colors and spelling names.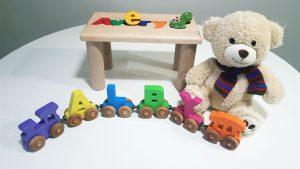 Great gifts for Baby Showers, Baby Borns, Birthdays, Christmas, etc. A gift to remember forever! Special offer: 15% discount – code NAME22 and free engraving of your personal message on a wooden puzzle and a wooden bench!
wpncanada@gmail.com | (647) 885-0900 – For texts
---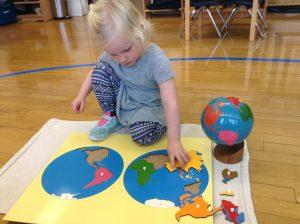 A leading independent Montessori school for over 25 years, Bannockburn is recognized throughout Toronto for its outstanding academic standards, steadfast commitment to Montessori education, and deep respect for the potential in every child.
Bannockburn's Toddler, Primary and Elementary Montessori programs offer an enriched curriculum that exceeds provincial standards and nurtures a love of learning. Children ages 18 months to 12 years flourish in a child-centered community that cultivates independence, imagination and intellect.
Located in a beautiful facility, Bannockburn provides an ideal setting for inspired learning, with brilliant Montessori classrooms, outdoor spaces, a full-size gymnasium, and Music, Art and French specialty teachers. Every family at Bannockburn is proud to call it home: a warm, welcoming place where children love to learn, and where they thrive as creative, confident and compassionate individuals.
Please visit our website to learn more.
m.kahnert@bannockburn.ca
Website | Facebook | Instagram
---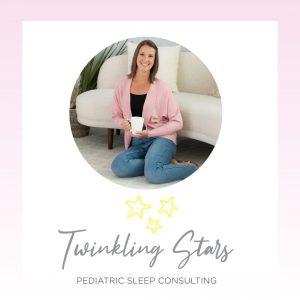 Twinkling Stars Pediatric Sleep Consulting provides personalized sleep support services to families with infants, toddlers, and preschoolers (ages 0-4 years old) with a specialty in twins and multiples. Twinkling Stars places a strong focus on understanding each family's unique needs, supporting & empowering parents, decreasing stress levels associated with sleep struggles, and offering a flexible, compassionate approach while also offering support from a mental health perspective. The owner, Jillian, is a Certified Pediatric Sleep Consultant, Mental Health Clinician, and a mom of three – she has a son and twin daughters! Jillian is passionate about supporting families and helping them get the rest they deserve so that the whole family can flourish!
twinklingstarspediatricsleep@gmail.com
Website | Facebook | Instagram 
---

Mastermind Toys is Canada's Authority on Play and the largest specialty toy and children's book retailer, with 68 stores coast-to-coast and a wonder-filled website. It has a proud 38-year heritage of being the educational toy store, supporting kids, parents, grandparents, educators and gift givers by offering a curation of toys and books that help develop a child's development of mind, body and expression. Through its sub-brand, Mastermind Toys Baby, it aims to be the number one choice for baby play—helping little ones reach milestones with toys and books that help babies learn, play and grow. Its purpose is to inspire generations of lifelong learners through the power of play, with a philosophy that "Play is Kids' Work."
Website | Facebook | Instagram | YouTube | TikTok
---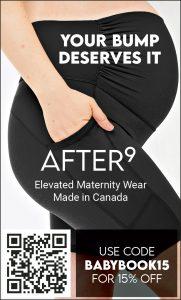 It all started in 2016, at a mommy baby gym class and trying to nurse in a regular sports bra. Impossible. A trip to the mall then confirmed while maternity activewear existed, but it was a far cry from fashionable.
At AFTER9, we are dedicated to transforming the way we view and treat ourselves in the journey of motherhood. Our elevated design lines and fabrics are selected to push the envelope on maternity/nursing wear. The clothing shouldn't just be about getting by, it should be about celebrating your next chapter.
More than the clothes we make, it's also about the opportunities we create for others. We choose to manufacture our clothes in Canada, as we want our supply chain to positively contribute to the opportunities for working parents in our local economy.
info@wearafter9.com
Website | Facebook | Instagram | Twitter | LinkedIn | TikTok
---

Providing a caring, understanding & proven way to help your child!
Registered Occupational, Physical and Speech Therapists with extensive paediatric experience.
Comprehensive assessments for children from birth to 18 years of age.
Individual and small group treatments.
Therapy techniques include: Sensory Integration, Neuro-developmental Therapy, Medek, etc.
Feeding disorders and picky eating
Summer Handwriting Camps
Working with private schools with CCAC Contracts
Call us to see how we can make a difference in your child's life!
10520 Yonge St., Richmond Hill, ON | (905) 737-9680 | info@yorkpaediatrics.com
---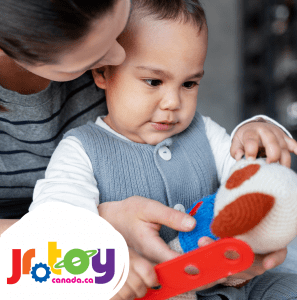 At JR Toy Company Canada, we know that when a child is playing, they're learning. That's why we offer a wide selection of educational, science and learning toys that help kids and youth explore the world, expand their imagination, and satisfy their curiosity. Our team of professional toy buyers do an immense amount of research on the educational toys we offer to ensure they are durable, educational, affordable and trusted – and best of all, we are 100% Canadian owned and operated! Shop online with us at any time, or visit our Burlington Ontario retail store for even more fun!
customerservice@jrtoycompany.ca | 1 (844) 704-2109
Website | Facebook | Instagram | Twitter | YouTube | Pinterest | TikTok
---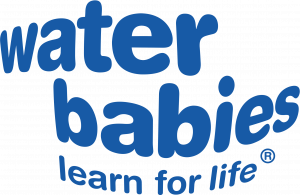 Water confidence builds life confidence.
Our program has been developed to build water confidence and skills throughout your little one's first five years.
You'll love seeing their progression as they move from floating, kicking and splashing to swimming independently. By the end of their journey, your child will be able to independently swim to the side and climb out to safety, wherever they are. Not only will your little one develop key aquatic and safety skills, but you'll also aid their physical, mental and emotional development.
Our teachers get more training than anyone and they're the most passionate around, there to guide you through every step of your little one's journey. Because the more confident they are in the water, the more confident they'll be out in the world, too.
So what are you waiting for? When they're ready, we're ready.
Locations: Markham, Mississauga, North York, Toronto and Vaughan.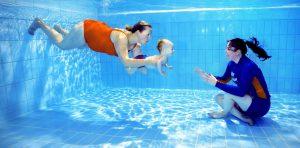 North York: 123swim@waterbabies.ca
Markham: born2splash@waterbabies.ca
Vaughan: readysplash@waterbabies.ca
Toronto/Scarborough/Mississauga: chasethatfishy@waterbabies.ca
Website | Facebook | Instagram
---

Age-specific, Interactive, Educational & Fun! Music & Movement from Newborn to Grade 3, in the Toronto Beach/Leslieville area. Sharing the joy of discovering music for over 30 years.
Register now and join us for Fall programs!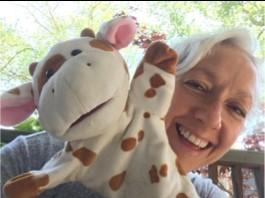 littlevoices@sympatico.ca | (416) 461 – 9989
---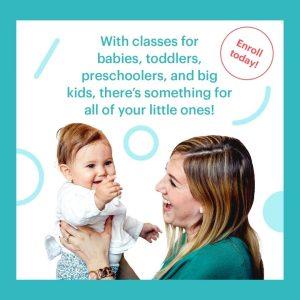 Making the World a better place…by Making it More Musical ™
Because singing and dancing together creates deep bonds within families, communities and cultures, we're on a mission to bring the highest quality music and movement experiences to families everywhere!
Fun. Uplifting. Magical. Transformative.  These are just a few of the ways that parents describe Music Together®.
Each week in a Music Together class, babies, toddlers, preschoolers, big kids and "the grownups who love them!"  gather to make music as a community. Through the Music Together program, you'll nurture your child's natural love of music while supporting their overall development in the important early years, regardless of your own perceived musical skills or abilities.


Singing, Dancing, Instruments and more…trial classes available.  Perfect for children from birth to 8yrs.
Come join the fun and find out what beautiful music your family can make…together!
Exceptional QUALITY, Unlimited FUN!
Making Music Together | classes@makingmusictogether.com | 416-833-1231
Facebook | Instagram | Twitter
---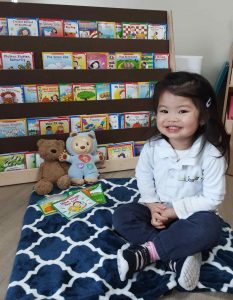 At SimplySmart, we have created beautiful spacious Child care & Montessori facilities carefully designed, keeping a child's needs in mind. We have developed open child care spaces and an environment just like home away from home for children aged 6 months to 4 years. Our childcare program offers a comprehensive curriculum, great nutritious meals and a choice of programs to fit your child's needs. We focus on the holistic development of a child in all aspects of physical, social and emotional development.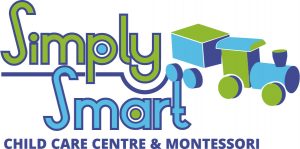 SimplySmart gives parents the option of play-based and Montessori, live streaming, and our very own customized SimplySmart Connect App makes it the perfect place for your child to learn and grow.
Simply Smart is in 8 communities across Ontario and continues to grow with locations opening up in downtown Toronto and Courtice!
Contact us today to join the SimplySmart community, SimplySmart Child Care & Montessori, (905) 593-6780, info@simplysmartchildcare.com
Facebook | Instagram | Twitter
---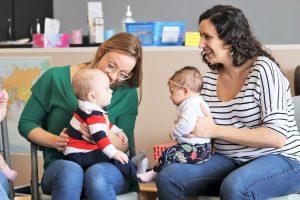 Share the joys and challenges of parenting a new baby in a safe and welcoming space.
FREE high quality programs for families with children prenatal to 6 years.
Programs offered in-person and online, throughout Mississauga and Brampton.
Some of the programs offered include: You and Your baby, Mom's Chat, Infant Mother Goose, Infant Massage, Prenatal Classes, Postpartum Mood Disorder Support.
Healthy Start and Growing Together in Peel programs are for moms-to-be and families with young children birth to 6 years who are living on low incomes and looking for extra support.
To view our schedule for more information, please go to bridgewaycentre.ca, or call the main site, Turtle Creek EarlyON at 905-822-1114.
Programs are offered in a variety of languages. Everyone is welcome!
---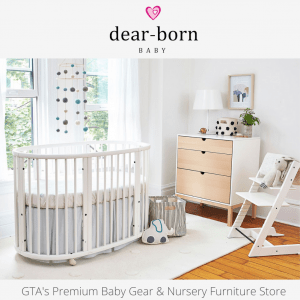 Dear-Born Baby has been proudly serving The Greater Toronto Area since 1979. We always strive to offer parents a wide variety of quality baby products, at the right price.
You can shop at Dear-Born with the confidence of knowing that products have been researched, are in stock and available for in-store shopping, phone order and ordering online. Over many years we have established a comprehensive baby registry, with a dedicated team of knowledgeable consultants to assist you every step of the way. You can choose to create a personalized registry in-store or online, or our registry consultants can help build your registry after just a few questions.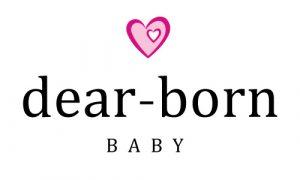 Dear-Born Baby also offers many other specialty services to make your life easier! We pride ourselves on being a full-service baby store, and we would love the opportunity to serve you!
Dear-Born Baby | 72 Doncaster Ave, Thornhill, ON. L3T 1L3 |905-881-3334 | info@dearbornbaby.com
---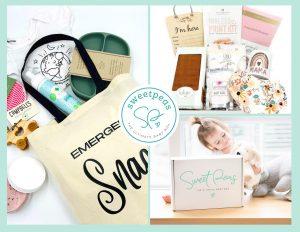 Sweet Peas is an award-winning gift box & subscription service as well as an online boutique for parents and their little sweet peas. We help to navigate babies first years with new & exciting products.
Our products are carefully chosen for their quality and uniqueness, and are made or designed by Canadian businesses, local small shops, and artisans. Our boxes are curated for babies 0 to 36 months (size 0-3T), while also containing fun surprises for parents too. Each box is lovingly procured with premium baby items, selected & tested exclusively by our Sweet Peas Momma Research Team, and contains 6-10 items totaling over $150-$200 in retail value. Boxes can be designed based on your baby's age, size, development stage, and gender/or gender neutral. Our subscription boxes are delivered to your doorstep every 3 months seasonally. All of this is what makes us The Ultimate Baby Box!
Sweet Peas | info@sweetpeasbaby.com
Facebook | Twitter | Instagram
---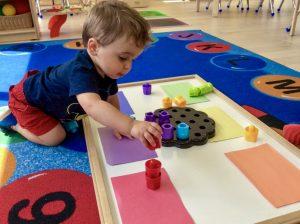 The Laurel School is a boutique early learning private school located in Don Mills & York Mills in Toronto offering programs for Toddler (15 months – 2.5 yrs), Preschool (2.5 – 4 yrs), Kindergarten and Grades 1 – 3. At Laurel, students are provided with a balanced program to build a strong foundation to meet their learning needs, goals, interests and objectives. From character building, to self-care skills, to enriched academics, sensory and gross motor activities and much more to build the whole child. Our nurturing and supportive Laurel community allows children to thrive socially and academically with our smaller class sizes, enriched curriculum, continuous parental involvement, dedicated and supportive educators, healthy environment and additional resources such as individualized support, speech & language support, extracurriculars, and events. Walking through The Laurel School's doors, you will feel a sense of warmth and friendliness.
Contact us today to join our Laurel Family, The Laurel School, (416) 510-2500, admin@laurelschool.ca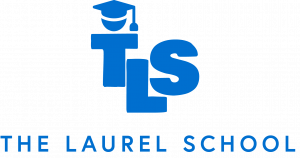 ---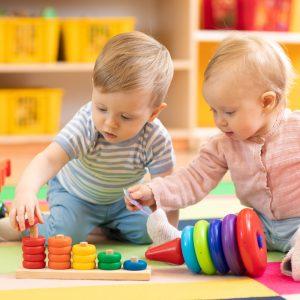 Located in Toronto, Thinkamajigs is part of a family business that has been supplying quality educational materials to Canadians since 1963. We offer a unique selection of toys and teaching aids that will help infants and toddlers learn in a way that is natural and interesting to them. We believe it is important to combine learning and development with play and curiosity, and fostering this growth from an early age is crucial to laying the foundations of how a child will learn later in life. Our curated collection consists primarily of wooden toys and activities sourced from all over the world, and made from premium woods, fabrics and finishes that meet our high standards of safety, quality, and durability. Along with our own Thinkamajigs-branded products, we proudly carry a variety of trusted brands such as Haba, Plan Toys, Hape, Safari, Scholastic, National Geographic Kids, Tender Leaf Toys, and more.

Thinkamajigs | 1-800-363-3013 | info@thinkamajigs.com
Facebook | Instagram | Pinterest
---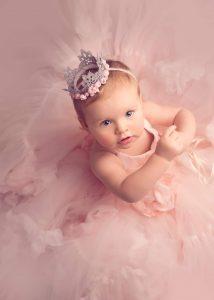 Lil Miss Dress Up is a fresh approach to special occasion children's wear in Toronto.
With approximately 100 dresses in a variety of styles and colours at any time, we focus on a smaller, more carefully selected collection of dress options, but one that encompasses a variety of styles, textures and silhouettes.
Can't find the dress you're looking for?
Lil Miss Dress Up can customize to your size, colour AND style!
Our custom dress design service for kids is unique and special.
Being it a Christening, 1st Birthday dress, Flower girl dress, Communion dress, Confirmation dress, Bat Mitzvah, Prom dress or simply just a beautiful custom made dress for that special little girl.
Lil Miss Dress Up | 647-948-7713 | info@lilmissdressup.com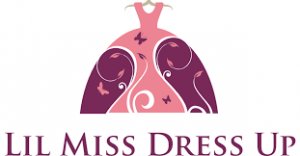 ---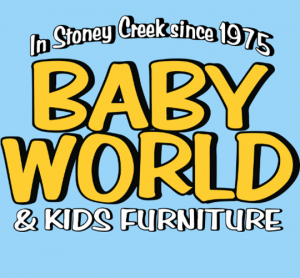 We are a 3 Generation, family owned and operated business that started in 1975! Carrying all your furniture needs – from Baby to Adult! Cribs, Beds, Dressers, Nightstands, Bunk Beds, Captains Beds, Trundles, Desks, Glider Recliners & More! Experts in Strollers & Car Seats from all the top brands! Our knowledgeable staff will personalize your experience here at Baby World, just like you're one of the family!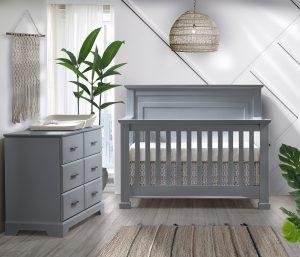 Baby World of Stoney Creek | 905-560-4311 | store@babyworlds.com
---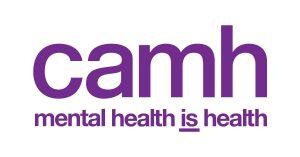 Are you currently pregnant? You may be eligible to participate in a study looking at the effect of a dietary supplement to prevent postpartum depression.
This is a research study looking at the effect of dietary supplements to reduce the intensity of postpartum blues, as a way to help prevent postpartum depression.
Participation in this study will include two in-person visits that are done at your home. The first visit will be done to assess your eligibility to participate in the study and will occur during the third trimester of pregnancy. The second visit will happen on day 5 after you give birth. You will also receive a few phone calls between the visits and after day 5 postpartum. In order to participate in this study, you must be:
Currently pregnant
18 to 45 years old
In a good physical and mental health
Not currently taking any medications that affect your mood
Not currently using illicit substances
Not smoking cigarettes in the past 5 years
Compensation provided.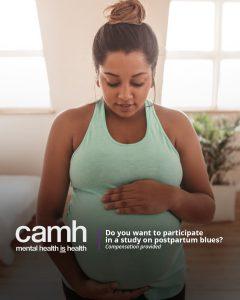 Contact information:
Study Email: postpartum.supplements@camh.ca
Study Contact number: 416-535-8501 ext.31697
Study Website URL: https://www.postpartumsupplementstudy.com/
---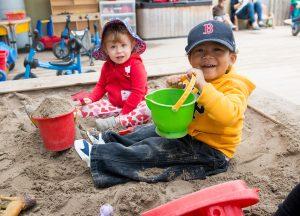 For over 50 years, the YMCA of Greater Toronto has been giving children a bright start. They offer high quality, licensed child care programs for infants, toddler, preschoolers and school age children . The YMCA is the largest provider of non-profit child care in the province and offers care at over 300 location across the GTA. Inquire about care or reserve you space today at ymcagta.org/child-care