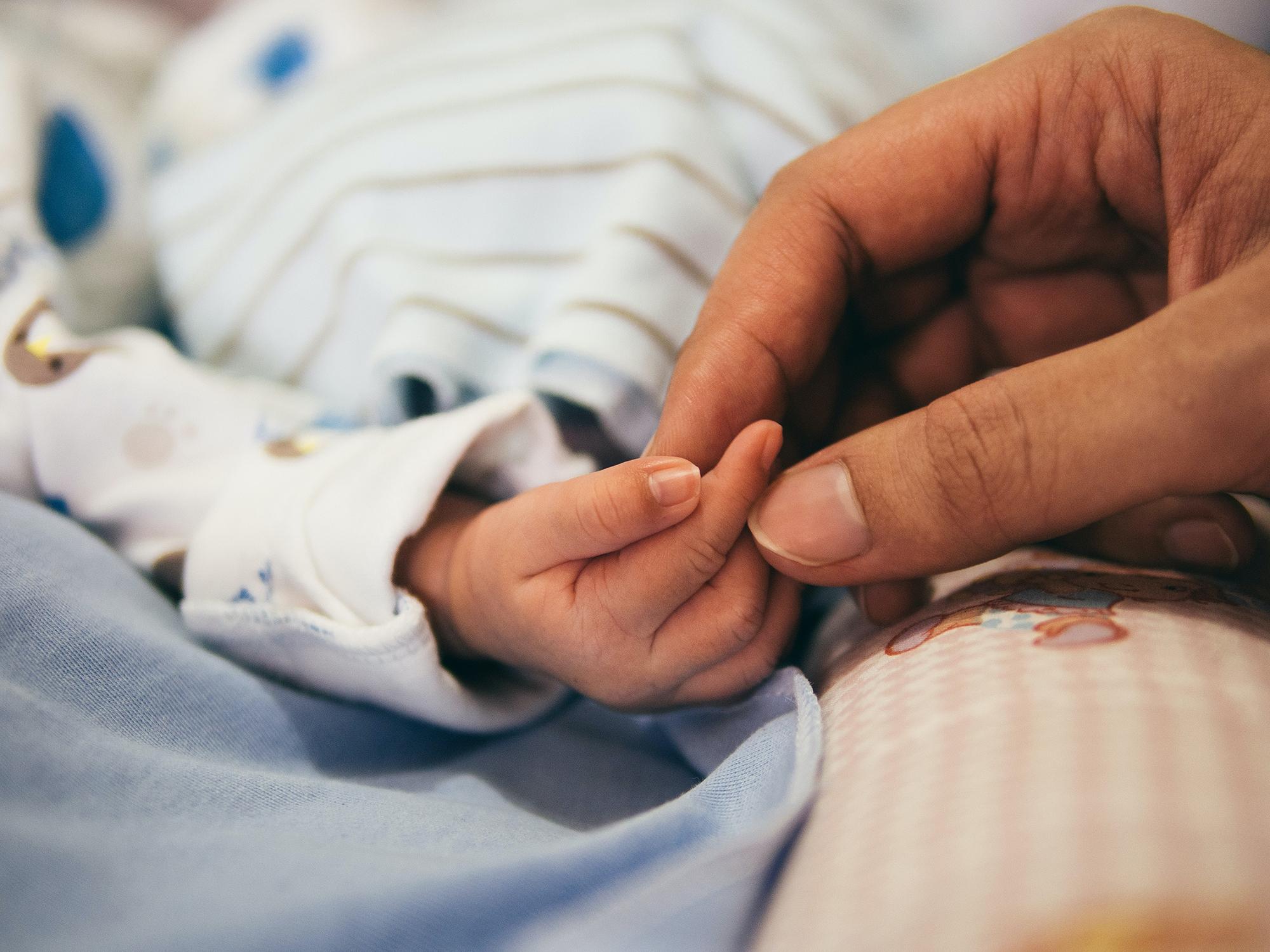 Baby Guide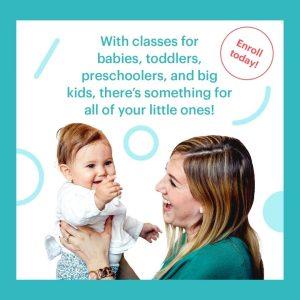 Making the World a better place…by Making it More Musical ™
Because singing and dancing together creates deep bonds within families, communities and cultures, we're on a mission to bring the highest quality music and movement experiences to families everywhere!
Fun. Uplifting. Magical. Transformative.  These are just a few of the ways that parents describe Music Together®.
Each week in a Music Together class, babies, toddlers, preschoolers, big kids and "the grownups who love them!"  gather to make music as a community. Through the Music Together program, you'll nurture your child's natural love of music while supporting their overall development in the important early years, regardless of your own perceived musical skills or abilities.


Singing, Dancing, Instruments and more…trial classes available.  Perfect for children from birth to 8yrs.
Come join the fun and find out what beautiful music your family can make…together!
Exceptional QUALITY, Unlimited FUN!
Making Music Together | classes@makingmusictogether.com | 416-833-1231
Facebook | Instagram | Twitter
---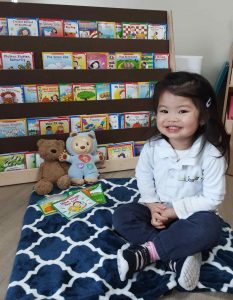 At SimplySmart, we have created beautiful spacious Child care & Montessori facilities carefully designed, keeping a child's needs in mind. We have developed open child care spaces and an environment just like home away from home for children aged 6 months to 4 years. Our childcare program offers a comprehensive curriculum, great nutritious meals and a choice of programs to fit your child's needs. We focus on the holistic development of a child in all aspects of physical, social and emotional development.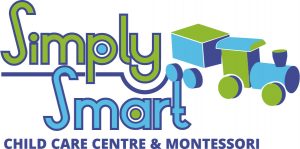 SimplySmart gives parents the option of play-based and Montessori, live streaming, and our very own customized SimplySmart Connect App makes it the perfect place for your child to learn and grow.
Simply Smart is in 8 communities across Ontario and continues to grow with locations opening up in downtown Toronto and Courtice!
Contact us today to join the SimplySmart community, SimplySmart Child Care & Montessori, (905) 593-6780, info@simplysmartchildcare.com
Facebook | Instagram | Twitter
---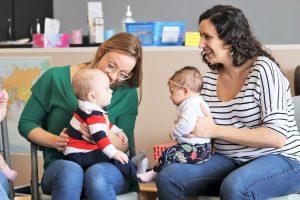 Share the joys and challenges of parenting a new baby in a safe and welcoming space.
FREE high quality programs for families with children prenatal to 6 years.
Programs offered in-person and online, throughout Mississauga and Brampton.
Some of the programs offered include: You and Your baby, Mom's Chat, Infant Mother Goose, Infant Massage, Prenatal Classes, Postpartum Mood Disorder Support.
Healthy Start and Growing Together in Peel programs are for moms-to-be and families with young children birth to 6 years who are living on low incomes and looking for extra support.
To view our schedule for more information, please go to bridgewaycentre.ca, or call the main site, Turtle Creek EarlyON at 905-822-1114.
Programs are offered in a variety of languages. Everyone is welcome!
---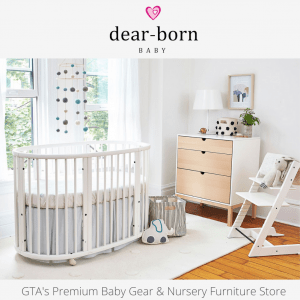 Dear-Born Baby has been proudly serving The Greater Toronto Area since 1979. We always strive to offer parents a wide variety of quality baby products, at the right price.
You can shop at Dear-Born with the confidence of knowing that products have been researched, are in stock and available for in-store shopping, phone order and ordering online. Over many years we have established a comprehensive baby registry, with a dedicated team of knowledgeable consultants to assist you every step of the way. You can choose to create a personalized registry in-store or online, or our registry consultants can help build your registry after just a few questions.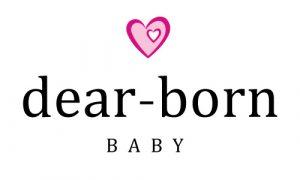 Dear-Born Baby also offers many other specialty services to make your life easier! We pride ourselves on being a full-service baby store, and we would love the opportunity to serve you!
Dear-Born Baby | 72 Doncaster Ave, Thornhill, ON. L3T 1L3 |905-881-3334 | info@dearbornbaby.com
---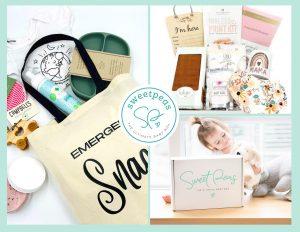 Sweet Peas is an award-winning gift box & subscription service as well as an online boutique for parents and their little sweet peas. We help to navigate babies first years with new & exciting products.
Our products are carefully chosen for their quality and uniqueness, and are made or designed by Canadian businesses, local small shops, and artisans. Our boxes are curated for babies 0 to 36 months (size 0-3T), while also containing fun surprises for parents too. Each box is lovingly procured with premium baby items, selected & tested exclusively by our Sweet Peas Momma Research Team, and contains 6-10 items totaling over $150-$200 in retail value. Boxes can be designed based on your baby's age, size, development stage, and gender/or gender neutral. Our subscription boxes are delivered to your doorstep every 3 months seasonally. All of this is what makes us The Ultimate Baby Box!
Sweet Peas | info@sweetpeasbaby.com
Facebook | Twitter | Instagram
---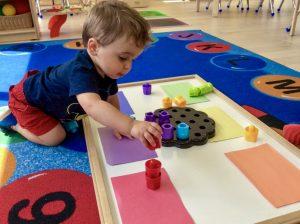 The Laurel School is a boutique early learning private school located in Don Mills & York Mills in Toronto offering programs for Toddler (15 months – 2.5 yrs), Preschool (2.5 – 4 yrs), Kindergarten and Grades 1 – 3. At Laurel, students are provided with a balanced program to build a strong foundation to meet their learning needs, goals, interests and objectives. From character building, to self-care skills, to enriched academics, sensory and gross motor activities and much more to build the whole child. Our nurturing and supportive Laurel community allows children to thrive socially and academically with our smaller class sizes, enriched curriculum, continuous parental involvement, dedicated and supportive educators, healthy environment and additional resources such as individualized support, speech & language support, extracurriculars, and events. Walking through The Laurel School's doors, you will feel a sense of warmth and friendliness.
Contact us today to join our Laurel Family, The Laurel School, (416) 510-2500, admin@laurelschool.ca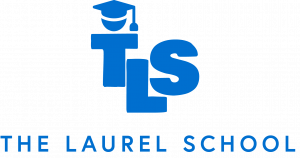 ---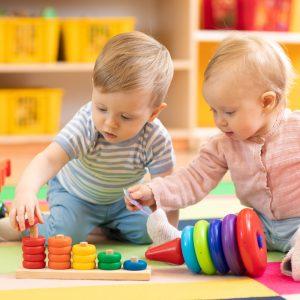 Located in Toronto, Thinkamajigs is part of a family business that has been supplying quality educational materials to Canadians since 1963. We offer a unique selection of toys and teaching aids that will help infants and toddlers learn in a way that is natural and interesting to them. We believe it is important to combine learning and development with play and curiosity, and fostering this growth from an early age is crucial to laying the foundations of how a child will learn later in life. Our curated collection consists primarily of wooden toys and activities sourced from all over the world, and made from premium woods, fabrics and finishes that meet our high standards of safety, quality, and durability. Along with our own Thinkamajigs-branded products, we proudly carry a variety of trusted brands such as Haba, Plan Toys, Hape, Safari, Scholastic, National Geographic Kids, Tender Leaf Toys, and more.

Thinkamajigs | 1-800-363-3013 | info@thinkamajigs.com
Facebook | Instagram | Pinterest
---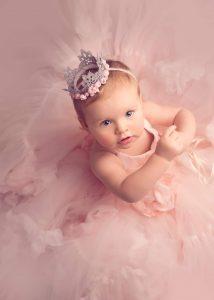 Lil Miss Dress Up is a fresh approach to special occasion children's wear in Toronto.
With approximately 100 dresses in a variety of styles and colours at any time, we focus on a smaller, more carefully selected collection of dress options, but one that encompasses a variety of styles, textures and silhouettes.
Can't find the dress you're looking for?
Lil Miss Dress Up can customize to your size, colour AND style!
Our custom dress design service for kids is unique and special.
Being it a Christening, 1st Birthday dress, Flower girl dress, Communion dress, Confirmation dress, Bat Mitzvah, Prom dress or simply just a beautiful custom made dress for that special little girl.
Lil Miss Dress Up | 647-948-7713 | info@lilmissdressup.com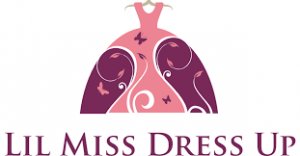 ---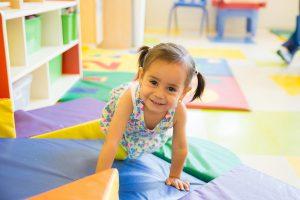 We accommodate full-time and part-time schedules and provide healthy lunches and snacks every day. We understand the importance of communication — that's why we have a digital app that provides families with real-time daily updates and web cameras in our classrooms so families can check on their child throughout the day.
Kids & Company | 905-771-1153 | info@kidsandcompany.com
Facebook | Twitter | Instagram
---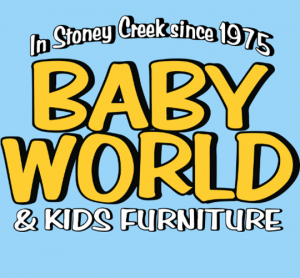 We are a 3 Generation, family owned and operated business that started in 1975! Carrying all your furniture needs – from Baby to Adult! Cribs, Beds, Dressers, Nightstands, Bunk Beds, Captains Beds, Trundles, Desks, Glider Recliners & More! Experts in Strollers & Car Seats from all the top brands! Our knowledgeable staff will personalize your experience here at Baby World, just like you're one of the family!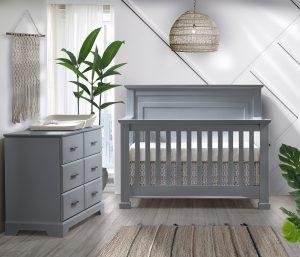 Baby World of Stoney Creek | 905-560-4311 | store@babyworlds.com
---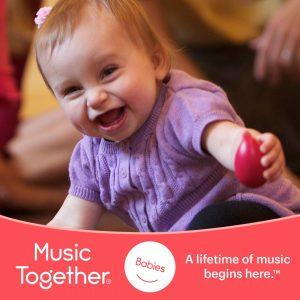 Fun With Music Together is a research based early childhood music education program designed to teach the way young children learn: through play. Your little one was born ready to make music! In this special class for parents with little ones, you'll learn lots of fun, interactive music activities that will support your child's growth in so many areas, including their physical, socio-emotional, language, and early brain development. Your expert teacher will also share ideas for how music can help you get through your day. Plus, you'll have a blast singing, dancing, and jamming along with other families either in person, or online in the comfort of your own home. With beautiful take home songbook, CD and digital downloads for new music every semester!
https://www.funwithmusictogether.ca/ | Phone: 416-283-0589 | funwithmusictogether@rogers.com
Instagram | Twitter | Facebook
---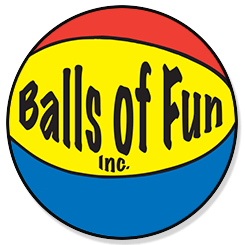 Balls of Fun is North America's ONLY children's ball gym. Located in Mississauga, this 7,000 sq. foot gym is designed for children 6 months – 8 years of age. The gym space has two structures (with 7 slides), gym equipment, sport nets, and a ton of balls to help children learn how to bounce, catch, throw, kick, and dribble. This is also a great space to practice ball sports with your children like soccer, basketball, and volleyball. This ball gym provides a large clean and safe space for children to run, play, socialize and have a ball! Book your play time, summer camp, and active parties at ballsoffun.ca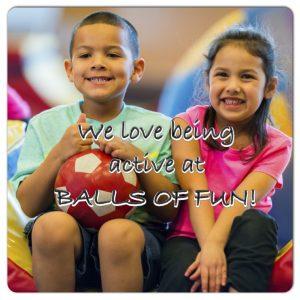 Facebook | Instagram
---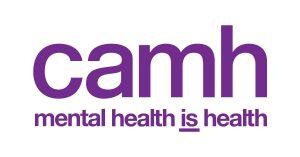 Are you currently pregnant? You may be eligible to participate in a study looking at the effect of a dietary supplement to prevent postpartum depression.
This is a research study looking at the effect of dietary supplements to reduce the intensity of postpartum blues, as a way to help prevent postpartum depression.
Participation in this study will include two in-person visits that are done at your home. The first visit will be done to assess your eligibility to participate in the study and will occur during the third trimester of pregnancy. The second visit will happen on day 5 after you give birth. You will also receive a few phone calls between the visits and after day 5 postpartum. In order to participate in this study, you must be:
Currently pregnant
18 to 45 years old
In a good physical and mental health
Not currently taking any medications that affect your mood
Not currently using illicit substances
Not smoking cigarettes in the past 5 years
Compensation provided.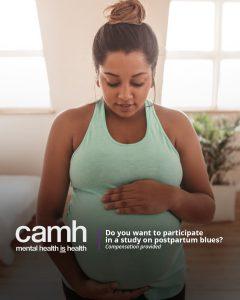 Contact information:
Study Email: postpartum.supplements@camh.ca
Study Contact number: 416-535-8501 ext.31697
Study Website URL: https://www.postpartumsupplementstudy.com/
---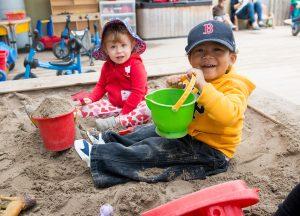 For over 50 years, the YMCA of Greater Toronto has been giving children a bright start. They offer high quality, licensed child care programs for infants, toddler, preschoolers and school age children . The YMCA is the largest provider of non-profit child care in the province and offers care at over 300 location across the GTA. Inquire about care or reserve you space today at ymcagta.org/child-care

---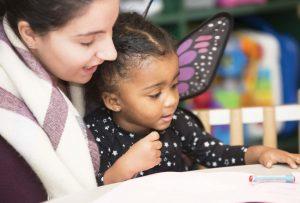 Today's parents are looking for affordable, safe, flexible, quality childcare and Licensed Home childcare has become a preferred option for many.  Wee Watch homes offer small group sizes, educational programming, flexible hours (including part-time, weekends, evenings) all in a nurturing home setting.  Parents have peace of mind knowing childcare Providers have been rigorously screened and trained to meet all standards for home childcare licensing, including health, safety, COVID-19, and nutrition standards.  We also ensure that every home is visited by a Registered Early Childhood Educator EVERY month, to ensure the needs of each child are being met and all standards are being implemented.  That is 3x more visits to the home than the Ministry requires – its that important to us!
Wee Watch is not your ordinary home childcare – children are engaged in our Wee Learn and Together Wee Can educational programming!  Our programs are designed by childcare experts to enhance the social cognitive and physical development of your child.
Wee Watch has been operating for over 35 years in over 100 communities across Ontario.
Experience our Difference.