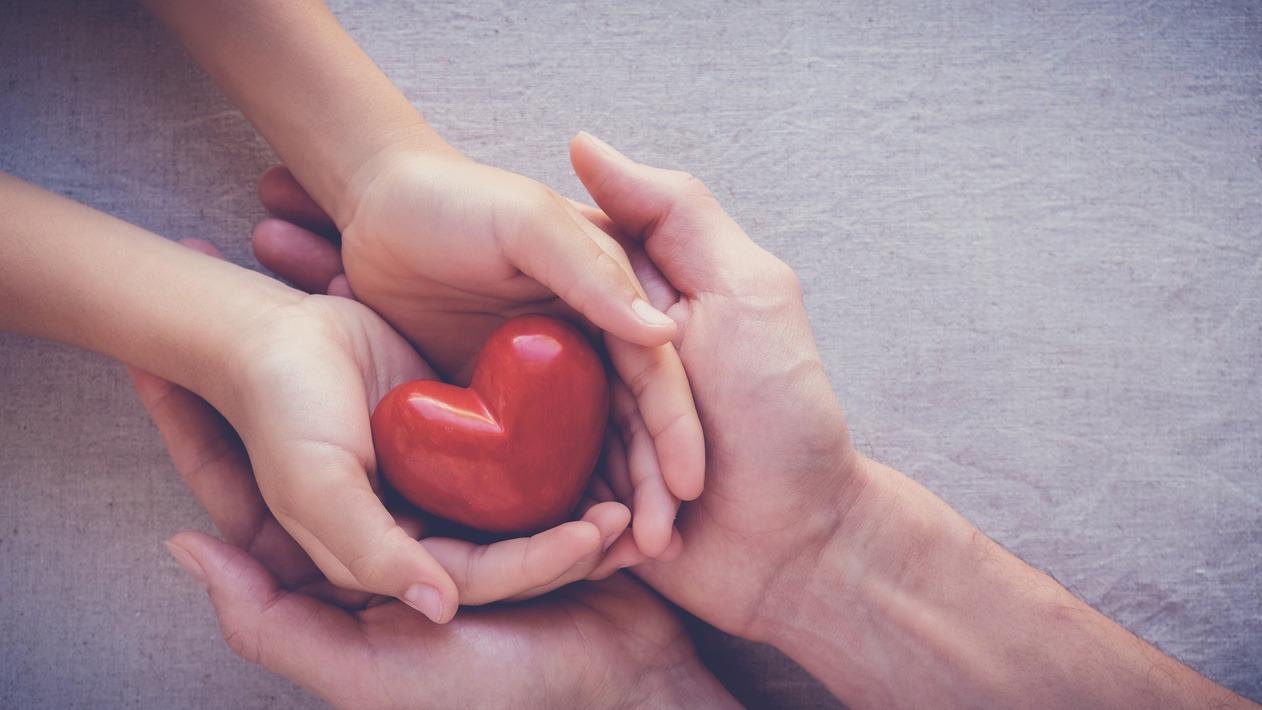 Promoting the adoption option
Campaign challenges the unadoptable perception
By Catarina Muia
It's hard to imagine that more than 30,000 Canadian kids aren't getting the childhood they deserve; one with a family that provides them with laughter, care and love.
It's also hard to imagine that these kids are often deemed as "unadoptable" because they may have some behavioural issues or disabilities. The Dave Thomas Foundation for Adoption is raising awareness to try and put an end to that stigma, with "Unadoptable is Unacceptable" being the core of the Foundation's awareness campaigns.
After a recent survey conducted by Nielson on behalf of the Foundation, it was found that 26 per cent of Canadians who haven't adopted are considering it, which is five per cent higher than it was back in 2012. Of those individuals, more than half (58 per cent) are considering foster care adoption.
"We believe these numbers have gone up because we've become better at public conversation," explains Rita Soronen, president and CEO of The Dave Thomas Foundation. "We work really hard to show and talk about families who have adopted foster care children. There's nothing more important than to identify and show their stories because it becomes much more personal and acceptable."
She explains that half of Canadians leap toward the perception that kids in foster care are juvenile delinquents, especially those who are older male youth. "And this is through no fault of their own, these kids have been harmed and they need to be cared for," says Soronen.
She explains that it's adults' moral obligation to take responsibility for these children, "they aren't somebody else's responsibility, they're our responsibility, everyone can take ownership." And although adoption may not be for everyone, she advises everyone to get as much information as possible, to read about the dynamics of abuse and neglect, find out about the agencies in the community, and try to volunteer or be a mentor to advocate for change because these children deserve a family no matter what they've been through.
"These kids may have some issues, they might act out and be resistant to trusting, but for all the right reasons. We have to leap over that misconception because these kids didn't cause their lives to be this way."
Elementary school teacher Liz LeBrun can see why some people might hesitate to adopt foster kids, but it didn't stop her.
LeBrun is a mom of two foster care children; five-year-old Maria who has autism and spent four years in foster care, and her biological brother who was in another city waiting to be adopted.
The siblings had never met before LeBrun adopted them. Having a background in special education, LeBrun knew she could offer Maria things that would help her.
After digging deeper into Maria's profile in order to learn more about her, LeBrun found out about Maria's brother.
She says one of the keys to making sure she's the best mom she can be to these two kids, is to keep learning about them.
"It may be a bit overwhelming at first, but you have to keep up, especially with adopted kids," LeBrun explains, "keep researching, learning about what has affected your child, research strategies for the home, that kind of thing."
It's not always easy, but she's got a strong support network of friends, and family who are "compassionate, understanding and flexible," she says.
"After I adopted, I saw that it brings the best of some people out, and some people not so much. For some, they may be uncomfortable with differences, they may not understand and it just changes naturally like that," LeBrun explains. "But I'd make the decision that if there was any sort of sense of attitude that I didn't like towards my kids or their needs, I would pull away from that relationship."   
She explains that just because some kids might have challenges, people can't just shy away just because of a diagnosis, "You need to find out who the child is as a person and how they can work in your life," LeBrun says, "Something like autism may scare some people away, but it can bring so many special things into your life."
Another reason why some parents might shy away from foster care adoption is because they are sometimes concerned that when a child is adopted at an older age, as parents, they'll be missing out on something special, like certain milestones, "but they'll be celebrating lots of firsts and new milestones, I never had a sense that I was missing out on anything," she says.
Although there have been challenges, and there will continue to be, LeBrun says it's extremely rewarding and she's proud of her kids.
"There's some tiny things and some huge things, but they're doing things I didn't think would be possible for them before," she explains. "They conquer something that should've been impossible for them and then they actually do it, that's the best part."