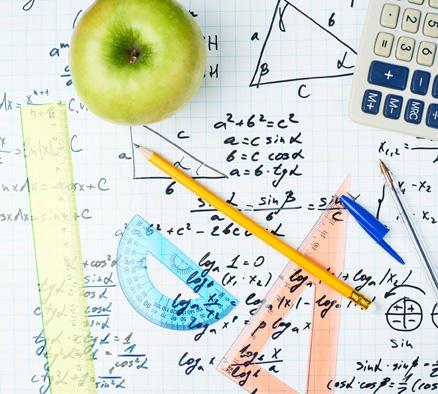 Math for Moms and Dads
By Christine Davis
If you struggle helping your children with math homework, Humber College's Continuing Education department has developed a workshop that can help.
Math for Moms and Dads: How to Tutor Your Children was developed by Humber's director of Professional and Continuing Education Paul Ward and a team who first piloted the workshop in 2017. This fall, the workshop will be offered twice a month at three locations: Humber College's North Campus, Lakeshore Campus and Central Library in Hamilton.
As a workshop facilitator and coordinator at Humber's Dan Andreae Math and Writing Centre, Chad Manning says that the workshop is geared towards tutoring in math but can be applied to other subjects as well.
The math-based workshop, which focuses on Ontario's Grades 3-9 curriculum discusses tutoring topics and strategies throughout each session, breaking up each workshop component with a math example and how to solve it. Tutoring topics include how to create a positive tutoring environment, learning theories, tutoring techniques, goals of tutoring and learning style preferences. Manning explains, "parents will be learning some math problems throughout and relate it to each topic."
Each session is facilitated by Humber staff certified by the College Reading and Learning Association in tutoring, or will be an Ontario Certified Teacher.
"There's a lot to fit in," the facilitator admits of the sessions, which offer two hours of content followed by a mini practicum in the last hour. "We break into different groups" to learn a math question, then tutor other groups what they've learned. "It's a practical, cumulative activity," he explains, adding that it also gives participants a chance to review any areas with the facilitator.
Participants are also provided with resources they can use "down the road…we go over a lot of math tricks I've used in tutoring," Manning says, including "the nine times trick using your fingers to multiply by nine, the trick [to determine multiples of three] and multiplication by powers of 10." They're all tricks that Manning says can speed up general math abilities.
For workshop dates, times, fees and to register, visit http://humber.ca/courses.html?code=EDUC_010 or contact Vivi Tsoukalas at vivi.tsoukalas@humber.ca /416-675-6622 ext. 74122.