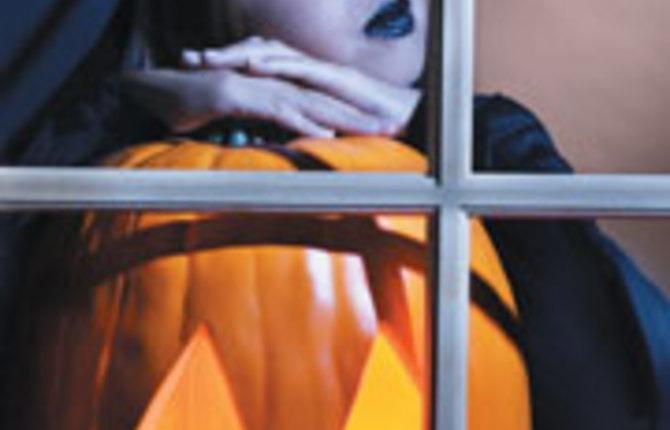 Toronto ghoul guide
The annual Boo at the Zoo is ready to welcome children 12 and under to the Toronto Zoo from October 20-21 and 27-28 from 10 a.m. to 4 p.m. Children under 12 are admitted free with a paying adult if they arrive in costume. Included this year are the Scary Kids Zoo, magicians, special Boo Brew and stories told by a witch! Visit the activity centre and see the staff pumpkin carvings before claiming your Hershey's treats at the exit. Visit www.torontozoo.com for more details.
Riverdale Farm's Annual Halloween Hoot & Boo Barn runs this year on Saturday, October 27 from 9:30 a.m. to 3:30 a.m.. Admission is free and includes face painting, balloon sculpture and pumpkin carving with the purchase of a pumpkin from the pumpkin patch (the cost goes to the Riverdale Farm Garden Club). The Boo Barn features Halloween decorations and costumed characters and is suited for children 3 to 10 years old. www.friendsofriverdalefarm.com
On October 29, High Park becomes a haven for kids between 2 and 10 when their annual Pumpkin Float takes off between 4 and 6 pm. At 2$ per pumpkin, it's an affordable day out for the family. Kids carve their pumpkins, light them and then set them adrift on the water. Afterwards, you can curl up with hot cider and wind down while listening to ghost stories. www.toronto.ca/parks
Visit a real castle this Halloween when you bring the kids to Casa Loma on October 27 and 28. The always popular trio, Men in Tights performs Dracula's Castle, Count Jugular will show off his astounding juggling skills and there are many, many other attractions like the Spooky Attic, Dragon's Lair, the Magic Mirror, ghoulish characters in costume and loads of fun for everyone. Come in costume from 9:30 a.m. to 5 p.m,. Adults $16 and children $8.75. www.casaloma.org
The Haunted Corn Maze and Spooky Orchard Trail are two incredible attractions at Pingle's Farm Market. For children 12 and over, you can get spooked out in the Corn Maze, complete with live actors waiting to scare you. For younger thrill seekers, there is the all new Orchard Trail, where guests can collect candy and check out the spooky scenes. Come and make a scarecrow, go for a wagon ride, pick pumpkins or enjoy a Halloween treat. The maze opens October 18, 19, 20 and 24–30. The trail will open October 16–20 and 23–30. Check www.pinglesfarmmarket.com closer to Halloween for pricing.
The highly popular Screemers is gearing up for its 14th year at Exhibition Place. This one is definitely not for the faint of heart and features such terrifying attractions as The Haunted House, the completely dark Black Hole attraction, The Asylum, the outdoor Maniac Maze, Terror in 3D and a new feature, Dark Master of Escape – The Great Santini. Pizza Pizza supplies goodies and there is an arcade and midway this year as well. If you've got older kids, this is one Halloween attraction not to be missed. Open October 12,13 & 14, 19, 20, 21, 25-31. The pay one price cost is $29.95 but visit www.screemers.ca for a $5 off coupon.
Toronto has an attraction for families … if they dare.