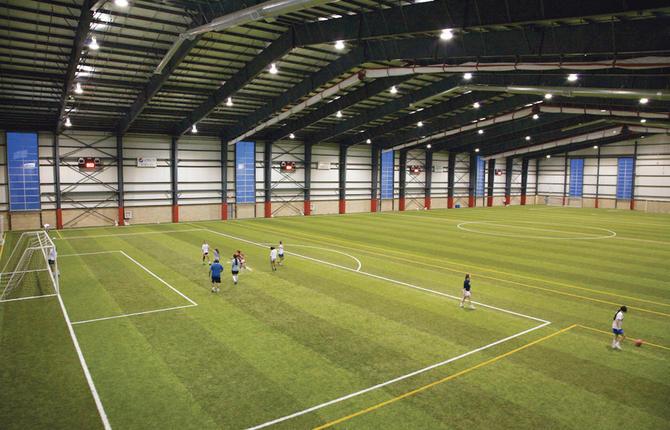 New indoor soccer facility
Players Paradise Sports Complex in Stoney Creek is a new indoor sports facility with world-class amenities and programs. The 97,000-square-foot complex offers a FIFA-size field, change rooms, community room and a variety of retailers such as SST Fitness, Players Cafe & Juice Bar, Paradiso Pizza, Absolute Soccer and Kicks Sports Lounge and Restaurant.
A variety of sports can be played there including soccer, football, Frisbee and lacrosse for both leagues and special camps. Birthday parties and special events can also be arranged. The facility has partnered with the AS Roma Academy that recruits elite soccer talent, provides specialize coaching and promotes individual players to scouts for professional soccer teams in Italy. ?The Academy also pulls from its Italian roots and brings professional players and coaches to Canada for camps and clinics. Visit www.playersparadisesoccer.com or call 905-643-3200.