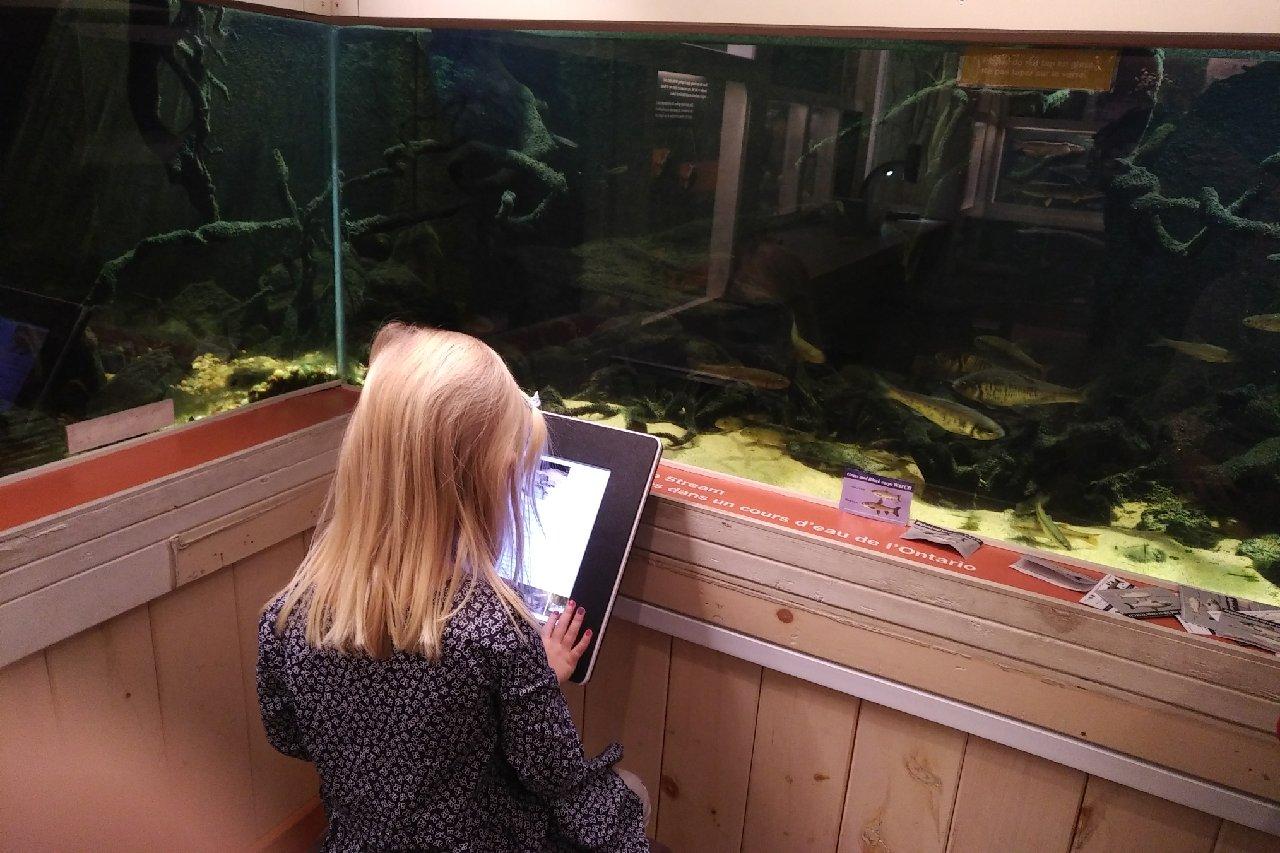 Head to ROM for the holidays
By Christine Davis
When the holiday weather is as bitterly cold as it's been, caregivers look more than ever for fun indoor entertainment for the kids. All that can be found at the Royal Ontario Museum (ROM).
Until Sunday, Jan. 7, the ROM will be transformed into a winter wonderland with daily activities and live performances geared towards children.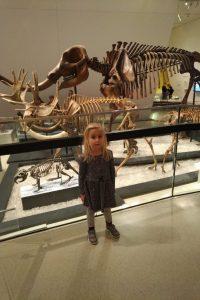 My family's visit began with a stop at the dinosaur display where Isabelle, 4, was fascinated by the bones and Jack, 2, was, as I'd hoped, taken by the enormity of the reconstructed beasts. Favourite points in this display included things that could be touched, such as putting their hands on casts of dinosaur prints to compare the sizes.
Next, we headed to the CIBC Discovery Gallery where we uncovered specimens in sand using paint brushes, played with the puzzles in the pre-schooler area and tried on an assortment of costumes, before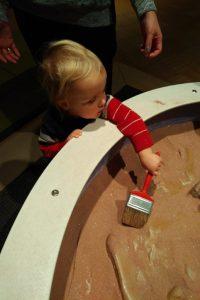 moving on to the Patrick and Barbara Keenan Family Gallery of Hands-on Biodiversity. Here, the children learned about what products come from different plants, Isabelle did some research on fish using the tablets and we all did leaf rubbings using casts, paper and crayons provided by some of the many ROM volunteers – all of whom were constantly on-hand to answer any questions we had or provide tips, tricks and a bit of knowledge along the way.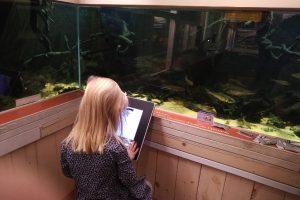 Of course no trip to the Gallery of Hands-on Biodiversity would be complete without a trip (or two) through the bat cave, which was a real hit with the kids.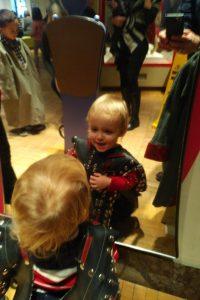 The ROM is currently hosting three special exhibitions: Dior, Vikings and Wildlife Photographer of the Year. Fans of the History Television show Vikings, my husband and I were interested in checking out this exhibition, which lived up to my expectations with recreated Viking ships, or "row rows" as Jack calls them, examples of their spoils, weapons and of course plenty of information about the Vikings, their lifestyle and religion. The exhibition had, predictably, become very busy by this time and that factor, combined with the fact that it's not overly child-friendly to begin with, signified the end of our trip to the ROM.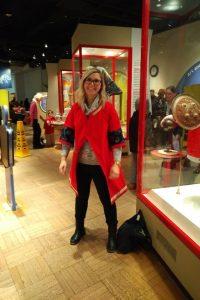 If you're planning on going, don't miss the daily activities that are offered. Isabelle was into the crafts. Shows geared for kids are throughout the day and you can even experience Norse daily life with living Viking history re-enactments with presentations at 12:30, 2 and 4 p.m.
Be sure to plan your visit by checking out https://www.rom.on.ca/en/whats-on/rom-for-the-holidays.