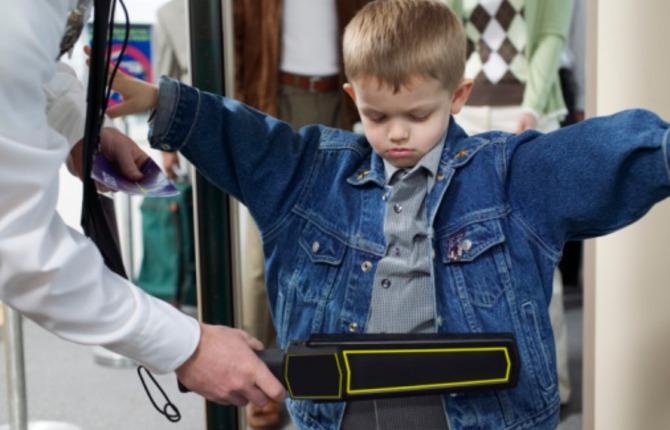 Make flying with kids a breeze
By Katie Herrick Bugbee
I just came back from a trip to Disney with my kids. And while I have done air-travel with a baby and a toddler (and lived to tell about it), having my companions be 3 and 5 was a world of difference – and relief.
First off, the kids were responsible for their own backpacks, which we had stocked with snacks, books and activity books. We also had our iPad loaded with movies, even some they hadn't seen yet, which made them especially excited for the trip.
This means, I barely brought a thing, except the iPad and my own book. Sure, I had to sort out their disputes, but 4 hours on the plane never went so fast.
Here are some tips for both the plane and hotel/house – to make your vacation feel restful.
Plan for down time. Whether you're in the air or cooped up on a rainy day, what entertainment can you provide? For younger kids on a plane, I suggest simple games like playing with a cup of ice, reading books, coloring and taking trips up and down the aisle. Make sure you pack a favorite interactive toy and new things (sticker books) they'll get excited about. Break these out as little surprises throughout your trip.
Give them a backpack. Even toddlers can have luggage. Get them excited about the trip by packing their own bag, while also creating room in yours.
Pack your bag with essentials. Make sure your bag has spare clothes, extra food and bottles, and a plastic bag for throwing soiled items (planning for the worst, of course!). And of course, an iPad loaded with movies (unless the plane has free Wifi).
If kids are young, strap them in. It might be a pain to lug around, but the best part about car seats is that kids know they have to stay-put. Best for children 2 and under who want to wiggle and walk during the most inappropriate times. Plus, you will now have a free car seat on your trip.
Think of the extras. It was our nanny who reminded me that the iPad only had one headphone outlet. So at the last minute I was scrambling for a device that could connect 2-5 headphone jacks to one iPad. My advice, go through all your must-haves and make sure they have all the necessary accessories and parts: batteries, crayons, etc.
Make rooms like home. We made sure to bring the lovies and blankies, plus 2 small stuffed animals of their choosing (whew! That was tough) but the best thing I brought from home was the "Ok to get up" clock. This is the only thing that keeps my kids in their rooms until 6:30 a.m. and I couldn't go back to square one on vacation.
Plan a night out. Our nanny actually came to Disney with us (it's one of her favorite places), and while our days were exhausting, it was nice for my husband and me to have one night out – just us. It made the vacation feel like more of a vacation. You can use a babysitting-finding site like Care.com to find sitters who live in your getaway zone. Just Skype-interview them and check references before you go.
Katie Herrick Bugbee is senior managing editor and resident global parenting expert of Care.com