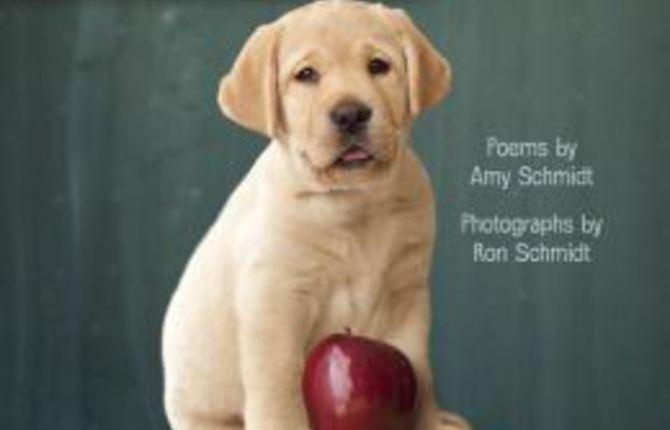 September Book Shelf
What Do Authors and Illustrators Do?
By Eileen Christelow
Readers get two books in one, the first explores how an idea grows into a story and the second, how illustrators interpret words to create pictures. The author section is illustrated in colourful watercolours and comic book-style frames while the illustrator piece follows two artists from rough sketches to finished work through their versions of Jack in the Beanstalk. It's great inspiration for aspiring authors and artists. Ages 4 to 8. Publisher Houghton Mifflin Harcourt, $11.99 hardcover
Gus, the Dinosaur Bus
By Julia Liu, Illustrator Bei Lynn
No child can resist a ride to school on the back of Gus, a giant green dinosaur. Trouble is that Gus causes a fuss along his city route, tangling hydro lines, stopping traffic and creating footprint size potholes. When Gus is retired from bus duty, he finds a new job that makes school so much more fun. Kids going back to school will be wishing for a Gus. Ages 3 to 6 – Publisher Houghton Mifflin Harcourt $15.99 hardcover
Dog-gone School
By Amy Schmidt, Photographer Ron Schmidt
Created by a wife and husband team who marry her poetry with his photography, this book features sweet puppy pictures and cute school-themed poems. The photographer's love of dogs is revealed page after page. Readers will definitely experience puppy love.
Ages 4 to 7 – Publisher Random House $18.99 hardcover
Ella and the Balloons in the Sky
By Danny Appleby, Illustrator Lauren Pirie
Finding a book the features the name of a child in your life is thrill, especially if it's a great book. Such is the case with this picture book that offers a gentle approach to loss, love and holding the departed in your heart. My niece Ella will enjoy the dainty illustrations and whimsical rhyming verse. Ages 3 to 9 – Publisher Tundra Books $17.99 hardcover
The Mighty LaLouche
By Matthew Olshan, Illustrator Sophie Blackall
When Lalouche loses his job as a postman to an electric car, he's desperate for work. Despite his tiny frame, he turns to boxing to support himself. The unlikely opponent wins every match with his speed, agility and strong arms. Award-winning illustrator Sophie Blackall captures 1900s Paris with her drawings and exhibits her penchant for old photos of boxers, especially skinny ones with baggy boxing trunks. This is a funny tale with a lot of heart. Publisher Schwartz & Wade $19.99 paper back
Why Do We Fight?
By Nikki Walker
Real world examples help to teach kids to recognize the complex histories that simmer behind conflicts, both personal and global, as well as their similarities. The approach includes understanding the role of tolerance, giving global conflicts relevance in kids' own lives and providing a broad perspective to foster better understanding. Ages 10 to 14 – Publisher Owl Kids $16.95 hardcover
Fortuna: A Felix Taylor Adventure
By Nicholas Maes
From the 23rd century to ancient Rome, Felix Taylor's adventures span time and marry science fiction with historic events. The second in the series, written by a high school history teacher who also teaches the classics at the University of Waterloo, has Felix returning to the world of Julius Caesar, his previous destination. He's again saving the world from the plague but this time also from the evil intentions of the operator of the time machine responsible for Felix's transport. Ages 12 to 15 ­– Publisher Dundurn $10.99 paper back
Trevor
By James Lecesne
Subtitled "The story that inspired the Trevor Project" this novella for tweens and teens is a must-read. Although the Trevor Project, a help line for LGBTQ youth, is only available to callers in the United States, the book is accessible. The author finds the voice and personality of an exuberant, sociable 13-year-old who is shunned for being different. It's a story of love and resilience. Ages 13 to 16 Publisher Random House $9.95 paperback