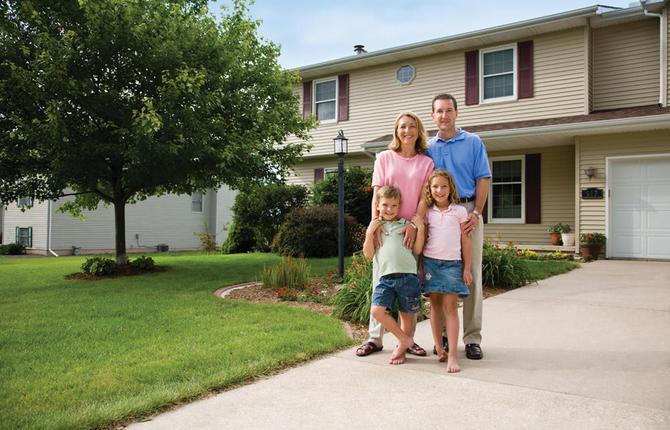 Invest in your future with home ownership
Buying a home is a big decision, a personal one, and a serious one financially. Purchasing real estate is a complex and major transaction with many details to be handled, but it doesn't have to be overwhelming. Working together with the right team who understands your needs, your lifestyle, your financial capabilities, and your goals, will ensure that the search for your new home is handled professionally so that you can make an informed decision.
Preparing for home hunting
Decide if home ownership is right for you. There are many good reasons to start building equity and stability by buying a home, but if you're new to the area or have an uncertain job future, delaying this purchase may be the better choice.
Get a pre-approval from a lender and understand your financing options. Are you currently renting? You may need reference checks, income and employment confirmation, expenses, other debts, assets. Have these ready.
Select a real estate representative that meets your needs. Understand seller, buyer and dual representation. Understand your mutual responsibilities during the home search process. Feel comfortable with the integrity, knowledge and professionalism of the representative. Interview them to get the straight facts.
Understand your needs, wants, lifestyle, goals, and write them down. Confusion can be reduced if you are clear about the way you live and your intentions of why you want to purchase a home.
Ask questions. All questions are relevant and will add to your understanding of making an informed decision. There are many legal and binding documents that are associated with a home purchase. Know your rights and protective conditions in all agreements.
View homes to match your criteria. Make a note of what fits and does not fit with your needs and goals. You might need to compromise on some features in order to acquire the most important criteria. Look at alternatives like renovating and/or acquiring more energy-efficient improvements with new government-assisted grants.
Be ready to negotiate fairly. There are several parties involved in a home purchase transaction. Understand the process and work WITH your sales representative to understand market value and other comparables in the neighbourhood.
Know how to maintain your home. Invest in the services of a qualified home inspector and take comfort in knowing that your home is in sound structural and mechanical condition. Be ready to keep up with regular maintenance.
What other additional costs are involved before and after closing? These can be itemized by your sales representative so there are no surprises. Get the straight facts by attending home buyer presentations and other material facts, and take time to talk with qualified professionals who can assist in answering your questions.
Liz Erskine is a Sales Representative and Buyer Representative with RE/MAX Aboutowne Realty Corp, Brokerage in Oakville.