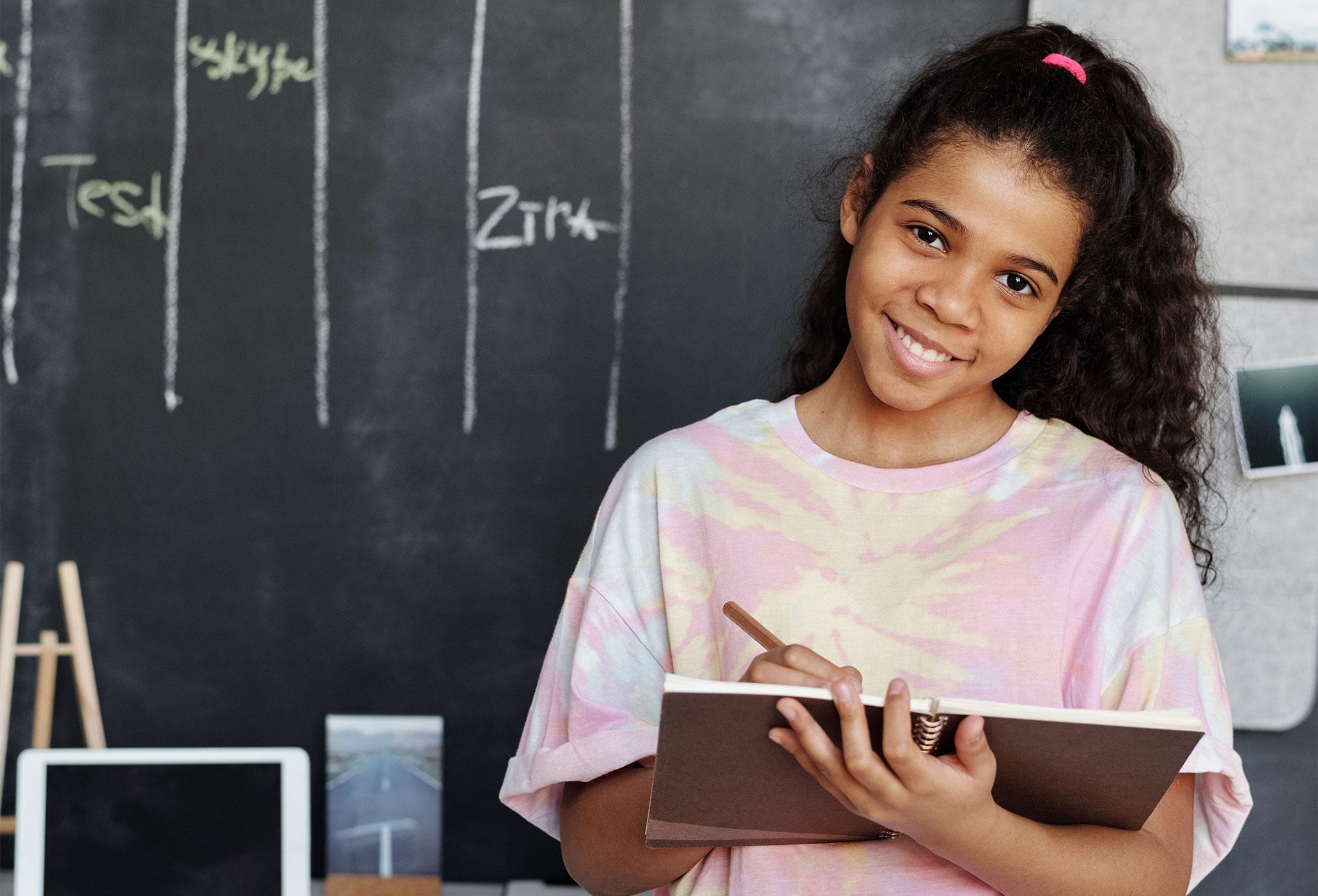 Extracurricular Guide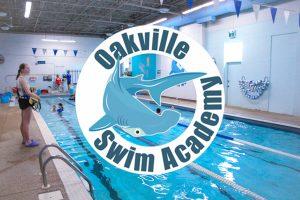 Oakville Swim Academy has remained the premiere swimming instructional facility in Southern Ontario for the past 15 years. Small class sizes, warm salt water pool, and a learning-centered instructional approach are just some of the things that separate Oakville Swim Academy from other swim schools. With an unwavering emphasis on technical success, we approach swimming lessons biomechanically, ensuring that swimmers get from Point A to Point B safer, quicker, and more efficiently.
We offer semi-private and private lessons, parent & tot, adult lessons, Leadership programs, and MORE! No matter your skill set, age, or aquatic aspirations, we have a high-quality program ready for you! Registration for our Winter 2024 Session is now open. Contact us for a FREE ASSESSMENT.
407 Speers Rd, Unit 8-10, Oakville, ON
swim@theswimacademy.org | 905-339-3000
Website | Facebook | Instagram 
---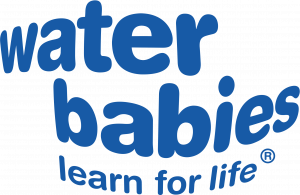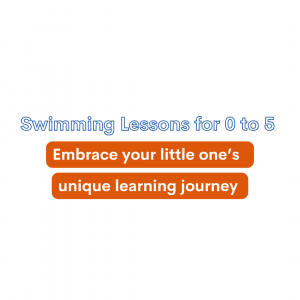 Water Babies is a baby and toddler swim school providing swimming lessons in the GTA! (and the UK, Ireland, the Netherlands, Germany and China!). Our mission is to give each child the best start in life by supporting their development right from birth.
Water Babies lessons are about more than just swimming! We're committed to helping you and your little one in every aspect of life. Sure, we'll teach your child how to swim, but your baby will also have the opportunity to have endless fun, build their confidence in and out of the water, work on their social, physical and creative development and much more!
Your baby is at the heart of everything we do, and our Water Babies classes are designed exclusively for children aged 0 to 5! Are you ready to make a splash with your little one?
Website | Facebook | Instagram
---

Presenting our annual children's show!
$12.00 COMMUNITY THEATRE – YOUR BEST VALUE
Jack and the Beanstalk By VIC HYDE
Directed and produced by Michael Hannigan and Kathy Hyde-Nagel
Show times are November 18*, 19, 25-26, Dec. 1-2
* 7.30 p.m. only Friday evg. show. Saturday and Sunday matinees at 1.30 and 3.30 p.m.
Based on a locally written, child friendly version, designed for the little ones to experience real live theatre.
All productions take place at the DRAMA CENTRE, behind the Central Park band shell, next to the library.
For tickets call our box office, or online on our website
(905) 639-7700
---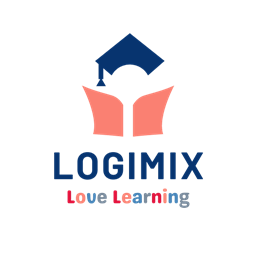 Logimix believes in students' potential to understand and enjoy Math. Sciences and Languages. Our empowering culture, interactive, structured and caring class environment engages students and boosts their academic skills and self-confidence.
Our materials follow Ontario curriculum and were judiciously prepared by Ontario Certified teachers, with a wealth of experience in teaching Academic, Enriched, Gifted, IB, AP classes in Canada and abroad.
Logimix online after-school enrichment program places emphasis on soft skills, developing a growth mindset and building a rounded character in our students. The results of attending Logimix program are reflected in the high rates of students' admissions to specialized high schools and prestigious university programs, the pre-requisite for future professional success.
contact@logimix.ca
---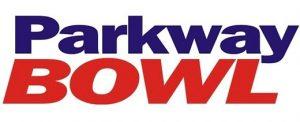 Parkway Bowl is located in Toronto on the border of Scarborough and North York, at Victoria Park and Ellesmere Rd, just South of highway 401 (Victoria Park Exit). Easily accessible from all of Toronto. We are located in the lower level of Parkway Mall.
We are equipped with the top of the line scoring system from ProScore. We offer bumper bowling, glow in the dark, and a top notch computerized sound system. All of which will make your next corporate event, fundraiser or Birthday party at Parkway Bowl that much more enjoyable.
This is the time to sign up for a bowling club. We have youth, mens, ladies, and mixed clubs, as well as some great programs for those with special needs. These clubs meet once a week to bowl and have fun.
67 Ellesmere Rd, Scarborough, ON M1R 4B7
416-447-1761
---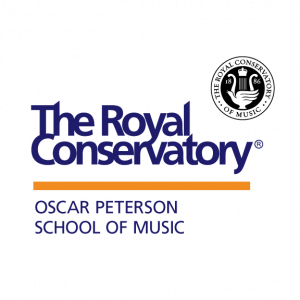 The Oscar Peterson School of Music is The Royal Conservatory's school of the community located in our stunning and historic downtown Toronto location steps away from the St. George subway station! Studying music has been proven to improve focus, working memory, confidence, and empathy in everyone from toddlers to adults. Whether you have a young child in our Smart Start™ program setting the stage for cognitive development, an older child looking to explore their creativity through music, or you would like to reignite your own passion for music, there is something for everyone at the Oscar Peterson School. Our faculty are all RCM Certified and teach students of all ages and abilities across a wide variety of instruments from piano, to violin, guitar, singing and more!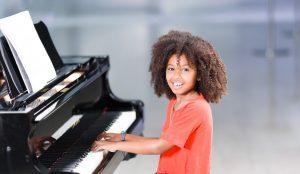 Visit rcmusic.com/CityParent to learn more and/or email us to discuss the best program for you or your child.
oscarpetersonschool@rcmusic.ca | (416) 408-2825
Website | Facebook | Instagram | Twitter 
---

Embark on an exhilarating journey of fun and excitement at Flying Squirrel Trampoline Park, proudly serving Whitby and Hamilton, Canada. These two fantastic destinations offer an unforgettable experience for all ages. Explore a world of interconnected trampolines, boundless leaps, and laughter that knows no limits. Dive into foam pits, engage in friendly dodgeball battles, and experience the thrill of slam dunks in gravity-defying zones.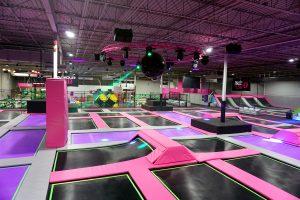 Looking to celebrate a special occasion? Look no further! Flying Squirrel Trampoline Park is the perfect venue for unforgettable birthday parties. In Whitby and Hamilton, you can host an action-packed celebration that your child and their friends will talk about for years to come. With attentive staff, a vibrant atmosphere, and a commitment to safety, these parks ensure that every birthday party is a smashing success.
Experience the joy of bouncing, laughter, and shared memories at Flying Squirrel Trampoline Park in Whitby and Hamilton.
289-309-5332 (Hamilton Location) | 289-732-5327 (Whitby Location)
Website | Facebook (Hamilton) | Facebook (Whitby) 
---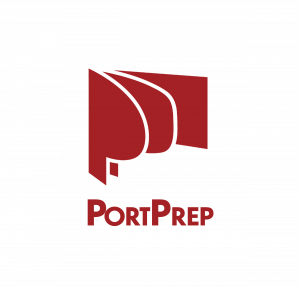 PortPrep Art Portfolio Preparation:
Does your teen love drawing or sketching? Let PortPrep turn that hobby into a career with our specialized art portfolio camps and courses, available online and off. We specialize in providing a strong foundation in animation, illustration and architecture art classes. We have upcoming summer camps available for a variety of age groups (11-15 and 15-26) with overnight and meal options available for the students.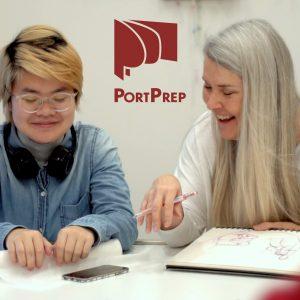 Invest in your teen's future career with our art programs; we have a number of online camps and classes available year-round for those serious about attending College or University and continuing to be a professional animator, illustrator, game artist, architect, interior or industrial designer. We foster an encouraging learning environment, offering programs at a variety of price points. We aim to help your teen to feel empowered to follow their creative goals and dreams. Don't take our word for it, have a look at the testimonials on our website!
Website | Facebook | Instagram | Twitter | Youtube
---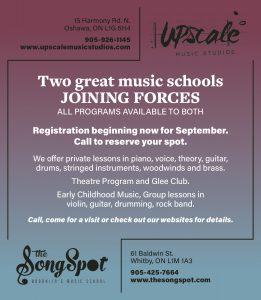 ---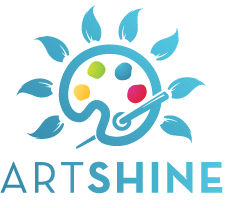 Why Bring Artshine to Your School?
Our Programming is convenient
We come to your school!
Our art instructors enhance your curriculum by conducting lessons on-site, with lunch-time and after-school art programs available. Parent registration is online! \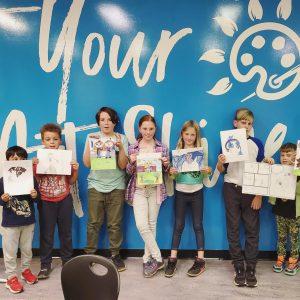 We are hiring french speaking artists in GTA, apply today, apply@artshine.ca
Website | Facebook | Instagram
---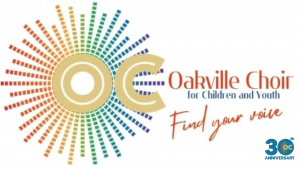 The Oakville Choir for Children & Youth is an inclusive and welcoming organization that offers music education and leadership training to young people from 4-24.
We provide a fun, safe and educational space for children and youth to receive exceptional music education and develop outstanding leadership skills that foster community, connection, and confidence – both in and outside of the classroom.
For 30 years, Oakville Choir for Children and Youth has provided exceptional music education and leadership training to young people. As a forward-thinking organization, we believe that providing a fun, safe and educational space for youth to express themselves, encourages them to find their voice and use it as a force for good in this world. Currently, we offer a collaborative and comprehensive choral music education program to over 200 young people.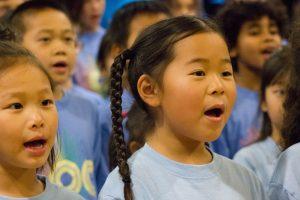 For more information on how to register, please email us or visit our website.
info@oakvillechoir.org | (905) 337-7104
Website | Facebook | Instagram
---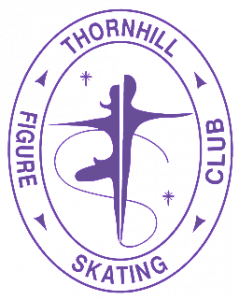 A pair of skates is all it takes!
Come learn to skate with Thornhill Figure Skating Club's CanSkate Program.  Our coaches are certified by the National Coaching Certification Program, trained in teaching the mechanics and proper technique of skating.
Whether you are looking to improve basic skating skills for figure skating, hockey, ringette or speed skating, or wish to skate for recreation, fitness or fun, CanSkate will get you there.
CanSkate centers on physical literacy and the fundamental skills needed to take part in any ice sport or to skate as a recreational activity.  Millions of Canadians, including World and Olympic champions and NHL stars, have taken their first steps on the ice with the CanSkate program.
Two convenient locations:  Thornhill Community Centre and Rosemount Community Centre (Vaughn).  Classes begin Friday, Sept. 15, 2023.  Register on our website.  Limited spaces available so come skate with us today!
thornhillfsc@gmail.com | 905-881-6411
---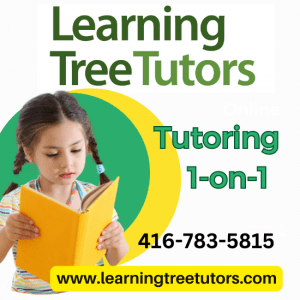 Learning Tree Tutors is an award-winning tutoring service in Toronto offering personalized 1-on-1 tutoring. Our tutors are certified teachers and subject specialists with advanced qualifications. We offer online and in-home tutoring for Grades JK to 12 and for many college and university courses. We aim to help students achieve their educational goals and feel more confident. One way we do this is by creating personalized learning plans based on each child's strengths and weaknesses.
Subjects We Cover – All Levels
English/ Language Arts, Reading, Writing Skills
French and French Immersion
Math – including Calculus and Functions
Social Sciences
Science, Biology, Chemistry, Physics
Python and Computer Programming
Our expert tutors can help with homework, fill in learning gaps with remedial teaching, and challenge high achievers with learning enrichment.  We offer quality service at affordable rates.
Contact:  info@learningtreetutors.com | (416) 783-5815
Website | Facebook | Twitter | YouTube 
---

In its 101st season, the TSO is presenting a multitude of family-friendly concerts and events that we can't wait to experience! The Young People's Concert Series includes four performances designed to spark a love of music and theatre, including Dan Brown's Wild Symphony, as symphony and storytelling combine into captivating concerts for all. And, be whisked away into the worlds of some of the most beloved movies, as the Toronto Symphony Orchestra performs the scores LIVE to the film! See Disney Pixar's Coco in Concert, Home Alone in Concert, and Animaniacs in Concert with the TSO this season.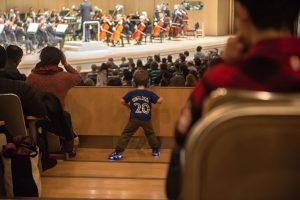 Use promo code CITYPARENT online at TSO.CA to save on fees for these particular special events
For accessible seating, call 416.598.3375
Website | Facebook | Instagram | Twitter
---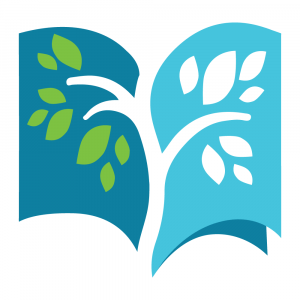 Vianney Academy focuses on students who are struggling with the core subjects of reading, writing, spelling, grammar, and math. Our unique classroom style allows students to work independently while getting support from their teachers. Each student is given a personalized curriculum that is monitored and adjusted as the student progresses. We incorporate outdoor play and exercise to enhance the child's mental well being which contributes to their success in the classroom. Therapies for cognitive development are included.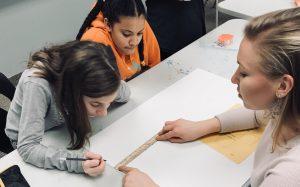 Tutoring Available:
Reading and writing tutoring for children with learning disabilities
Specialized teaching and therapies for students with ADHD, dyslexia, ADD, auditory processing disorder, and high functioning autism (ASD)
Ages 4-21
2632 Liruma Rd, Mississauga, ON
(905) 822-0897 | VianneyAcademy@gmail.com
---
OAKLearning Center is a premier supplementary learning center in Oakville, Ontario for K-12 students. We strive to inspire student's curiosity and strengthen student's core academic skills.
Our robotic programs are built in partnership with world-renowned RoboRobo™ programs that are designed to intrigue students interests in building and programming robots in hands-on learning experience.
Just like in sports, academic success requires only two ingredients – individualized learning and regular practice. Our Advanced Learner's Club is a place for students to develop good learning habit, build strong knowledge base, and excel in their schools. Email us to request a free Adaptive Assessment.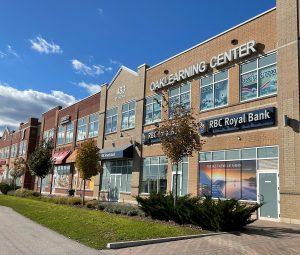 Email: info@oaklearningcenter.com | Phone: (289)725-7700
Website | Facebook | Instagram
---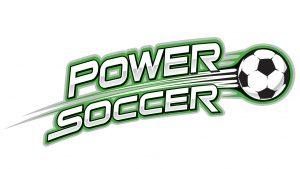 POWER SOCCER
Power Soccer offers dynamic and enjoyable soccer training programs that are completely focused on player development. Soccer programs are available for players of all skill levels. We offer year-round co-ed programs as well as girls only classes. Register for weekly soccer schools, Winter Break, March break, Summer & PA day camps. Team training, 1 on 1 sessions & semi-private classes are available as well. Locations in North Toronto, East York, Leaside, the Danforth, York Mills, Bayview Village, & more
(416) 425-6062
Website | Facebook | Instagram | Twitter
---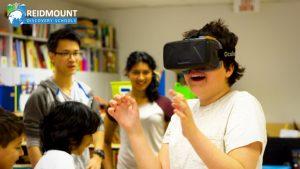 Reidmount Discovery Schools
When kids know better, they do better.
Enrichment program which aims at providing the knowledge, skills, and values required to thrive in a rapidly changing world and preparing students for higher education with qualities of confidence, discipline, eagerness, and empathy.
We offer Math, English, Writing, Semester Math, Science, Drawing and Coding to students from JK to Gr. 12, virtually and in person. Weekly homework, regular exams and report cards.
Campuses in Burlington, Brampton, Markham, Mississauga, Pickering/Ajax and Vancouver.
info@reidmountdiscovery.ca | (647) 725-3938
---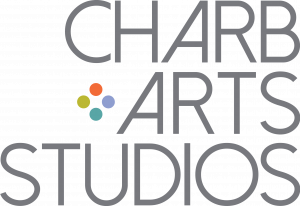 Fall into rhythm at Charb Arts Studios! We offer an exceptional experience for dancers of all ages and skill levels. From ballet to hip hop, Acro to contemporary, we have a variety of classes tailored to ignite your passion for dance.
Don't miss out on fall registration, now open! Secure your spot and join us as we kick off the new season in September. Our classes are designed to challenge and inspire, fostering creativity, confidence, and technique. Whether you're a beginner or seasoned, you'll find a class that suits you.
Take your love for dance to the next level and join our vibrant community. Register now and be part of something extraordinary. Discover the joy of dancing at our studio!
(416) 551-6461
---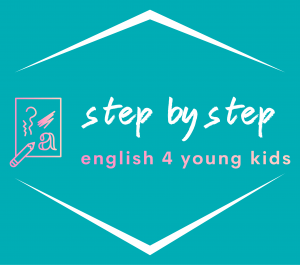 Step by Step English 4 Young Kids – an online reading program for young children!
• Great for families wanting their child to become fully bilingual
• Excellent way for children to catch up to their grade level
• Perfect for those children wanting to understand the English why's
Clear, concise, dynamic and communicative lessons
Kid tested and approved!
• "This is easy."
• "Can we stay longer; I want to work on word search."
• "Thanks for teaching me punctuation in a way I understand."
• "I want to read a book. When are we going to read a book?"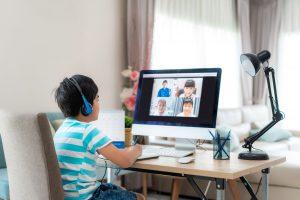 At Step by Step English 4 Young Kids, we teach from the heart. No mouse or keyboard necessary. We use audiovisual aids and plain, easy to understand language to communicate learning concepts.
• 4+ years old
• Short 30-minute lessons a few times per week
• No Homework
• Up to 5 children per classroom
• Spaces Limited
• Act now to secure your September spot!
---


Come check out Archery Circuit — home of Toronto's premiere arena for blacklight combat archery!
Located at the border of Scarborough & Markham, we offer a fun and unique way to experience the exhilaration of firing a bow and arrow with modern standards of safety and equipment!"
We also offer glow-in-the-dark Nerf Battles and Dodgeball — Two of the most popular past times for kids of every age! With over 100+ Nerf blasters to choose from, you will certainly have a BLAST when you play with us!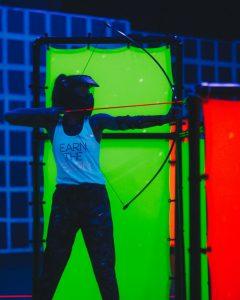 Check out our website to book a spot at our drop-in sessions for kids ages 7+ EVERY FRIDAY DURING SUMMER (JULY AND AUGUST)
---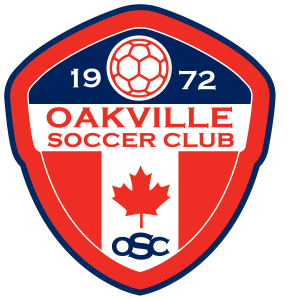 The Oakville Soccer Club has been providing a positive soccer experience to the community of Oakville since 1972. The Club delivers year-round soccer programming for all ages and skill levels, starting with our youngest soccer stars (as early as 2 years old!), and progressing all the way to Adult League (ages 18+). Along their soccer journey, players can enjoy recreational or competitive levels of the game following OSC's Player Pathway!
Currently, registration is open for Youth Summer Soccer (Ages 2-18) and Summer Camps! Spaces are filling quickly!
Sign up today to lock in your spot for a summer of fun! For more information please email us or visit our website.
info@oakvillesoccer.ca | Website
---

Treetop Eco-Adventure Park & Camp Treetopia
TREETOP ECO-ADVENTURE PARK is an elevated obstacle and zip lining treetop trekking course set in Durham Region. Participants are securely suspended between the trees at 10 to 80 feet off the ground with our SAFE ROLLER and CLIC-IT Safety System. Some of the feature elements include giant Tyrolean Zip lines, suspended bridges, swings, slides, nets and even an aerial surfboard. We are located on the beautiful Oakridge Moraine on the second largest privately own forest in Oshawa, ON and situated just 10 minutes south of Lake Scugog, Port Perry, ON and 10 minutes north of the 407. Take a journey and explore the outdoors treetop trekking like you never have before from ages 3 and up. With 5 different levels of Youth/Adult courses, 2 different levels of Children's courses and our ever-popular Jr. Children's course for 3+ there is something for the whole family. Reservations required call or book today.  Camp Treetopia is a summer day camp run by guides and camp counsellor' at Treetop Eco-Adventure Park during the months of July and August.  Its about discovering your passion, building confidence and learning new skills.  We work hard to ensure your children have fun within our outdoor adventure setting.  For ages 6 to 13.
Contact: (905) 655-1113   | info@treetopeco-adventurepark.com | treetopeco-adventurepark.com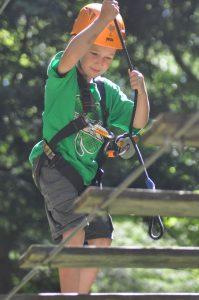 Facebook | Instagram | Twitter | Pinterest | Youtube | Flickr
---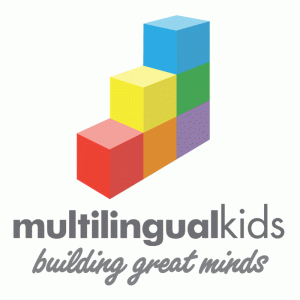 Introducing a unique and inspired full immersion language learning program for kids of all ages through theatre, sports, dance, arts and crafts, songs, board games, book making and more. Multilingual Kids provides an opportunity to embark on the exciting journey of experiencing the joys of language. We offer summer camps in Toronto and King City, virtual and in-person classes and school programs all catered to the individual needs in Italian and Spanish.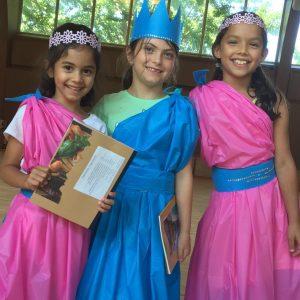 All our programs are specifically designed for kids from birth to 100. Learning a language is similar to learning to play an instrument and requires fine repetitive practice. We encourage parents and grandparents to get involved and make language learning a family experience. We have been proudly serving Toronto and the GTA since 2001. For further details please contact us via email or by phone.
Sandra@multilingualkids.ca | 647-832-1547
Website | Facebook | Instagram
---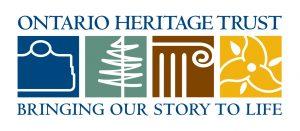 Step back in time and explore the first free school in Toronto.
First the Ward School, then Trinity Street School, the Enoch Turner Schoolhouse is a little building with a big history. Built by local brewer Enoch Turner in 1848, it was the first free school in the city and served the children of working-class Corktown for over a decade. Today, the Schoolhouse is a museum dedicated to the history of education in Ontario.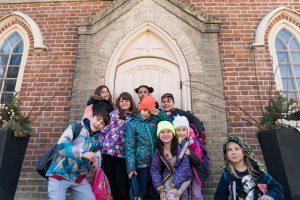 Upcoming programs: Drop in for our open house on March 14 and 16, 2023, from 11 a.m. to 4 p.m., for free children's activities and crafts. Learn more here.
Visit our website for updates. Contact the Schoolhouse at enochturner@heritagetrust.on.ca or 416-327-6997.
Enoch Turner Schoolhouse is owned and operated by Ontario Heritage Trust.
Website | Facebook | Instagram | Twitter | YouTube
---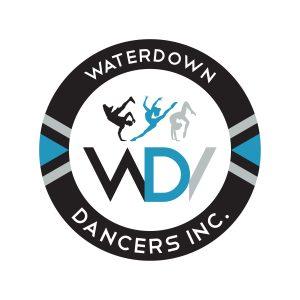 Waterdown Dancers Inc was established in 1997 and has since developed a strong reputation for being an accomplished, family focused studio. We believe that dance can enhance everyone's lives, regardless of age and level. Our qualified instructors teach proper and safe technique to all levels, and make it a priority to encourage and instill confidence in all dancers. We emphasize teamwork and provide a positive atmosphere for our dancers to develop lifelong friendships; everyone has a place at our studio. WDI is more than just a dance studio; it is a place to further dance education, a safe haven, and a family. We offer two programs (Recreational and Competitive) and offer classes from our tiniest dancers (2 years) to adult (18+).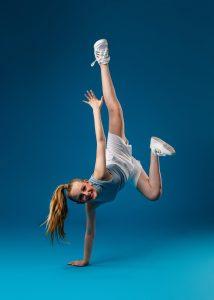 We provide instruction in ballet, jazz, tap, acro, lyrical, contemporary, hip-hop and more. Our dancers have many opportunities throughout the season to perform and be involved in the Waterdown community.
waterdowndancersinc@gmail.com | (905) 690-0060
Website | Facebook | Instagram
---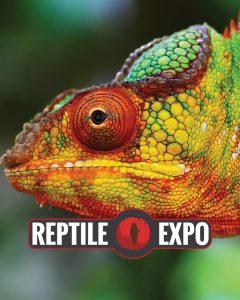 This year's last Reptile Expo is December 4th! Speciality pets, supplies/feeders, novelty items – so much to see and learn! 🦎🐍🐢🐸🕷
The world of reptilian specialty pets is a fascinating adventure. The Reptile Expos are hosted and supported by Canadian vendors that are working to provide domestically bred individuals of species that otherwise could be in many circumstances endangered or eliminated from their existence due to such events as habitat loss from the ever-growing human population.
The Reptile Expo is an opportunity to view firsthand some of the greatest species of reptilian specialty pets from across Canada. It's an opportunity to be educated by some of the leading curators of these fascinating animals, learn about the advocacy groups and engage with others that share the passion.
Canadian Reptile Expo
Email: info@reptileexpo.ca
Ticket: Adults $18, Kids under 15 & seniors $12.
Date & Time: Sunday, December 4, 2023, 9 am – 4 pm
Address: International Centre, Hall 4
6900 Airport Rd Mississauga, ON L4V 1E8
---

The Gardiner Museum offers engaging opportunities for kids of all ages, abilities, and interests to get hands-on with clay and express their creativity. Inspired by the Museum's collection of pottery from around the world, kids can learn new skills and create original artworks in a fun and inclusive environment. The Gardiner holds Saturday morning kids classes, March Break and Summer Camps, and weekly Family Day activities.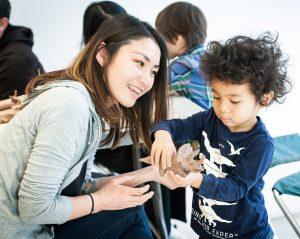 Visit our website to see the schedule and plan your visit. Admission for visitors 18 and under is free every day!
mail@gardinermuseum.com | (416) 586-8080
Website | Facebook | Instagram | Twitter 
---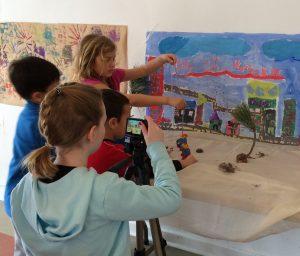 Taught by professional artists and arts educators at our lakeside studios in Gairloch Gardens, Oakville Galleries' art classes, workshops and camps encourage children and youth to explore the furthest reaches of their imaginations and maximize their creativity. Programs offer one-of-a-kind art making experiences, interactive tours of the Galleries' exhibitions, and outdoor recreation activities. Small classes guided by qualified art instructors ensure an inspiring setting for your children to express themselves through art.
Oakville Galleries offers an exciting variety of art programming at our beautiful Gairloch Gardens location! Join us for Family Art Workshops, Saturday Art Smarts, Power Art PA Days, March Break and Summer Camps, as well as thematic and seasonal workshops inspired by our exhibitions and developed through community partnerships.
For more information, visit our website or connect with us by phone, email or in-person!
education@oakvillegalleries.com | (905) 844-4402
Website | Facebook | Instagram | Twitter
---
Nestled on the banks of Duffins Creek, Pickering Museum Village is the largest living history pioneer village in Durham Region, consisting of 19 heritage buildings from 1810-1920, gardens, and orchards. Discover a blacksmith's shop, a general store, an inn, a chapel and more. Let the costumed interpreters guide you through the village during one of our programs or take a self-guided tour. History has never been this fun!
Upcoming Programs: Pickering Fairy Tours, 1830s Apprentice Cook, Swag Making Workshop, A Storybook Christmas Tour & Polar Plushie Workshop
Registration for our programs is required in advance. You can purchase tickets at online or by phone.
pmvbookings@pickering.ca | (905) 683-8401
Facebook | Instagram | Twitter | YouTube 
---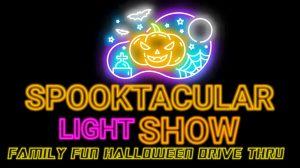 Spooktacular Light Show a family-friendly Halloween drive-through light show located at Meadowvale Go station and Richmond hill Go station.
Sept. 23 to Oct. 31
Spooktacular celebrates their second year of wowing and amazing guests with their unique lights! Loved by all ages. This family Friendly event lets you bring your pets if they always remain in the vehicle. The light show includes music lights, pumpkin filled tunnel, 2D to 3D animated display light with a spooky Halloween twist. It is a drive-through event. Tickets are per vehicle so grab your family and friends and carpool.
Website | Facebook | Instagram | Twitter 
---

Spark incredible moments for girls as a Girl Guide volunteer!
By volunteering with Girl Guides of Canada, you'll get to mentor girls as they explore new challenges, develop ready-for-anything skills, and take on new adventures. Change her world and your own as you help girls discover their potential!
Volunteering with Girl Guides is:
Fun – there's lots of laughter and new experiences to be shared!
Rewarding – cheer girls on and watch their confidence grow when they learn new skills and head out on amazing adventures
Life-changing – develop your own valuable skills in communication, event planning and leadership
Unforgettable – once you join the Guiding sisterhood, you'll have friends for life! You'll be able connect with women leaders in your community and around the world and expand your horizons
Girl Guides is always accepting new volunteers and you can join at any time throughout the year. Apply now at girlguides.ca/volunteer
---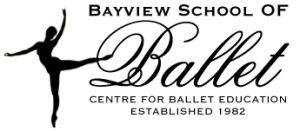 Creative Movement 
This is a specialized program implemented for young children which focuses on the development of movement, artistic expression and basic ballet exercises. Students learn fundamental movement concepts such as; control, balance, coordination, flexibility, stamina, and agility while learning to respect one another's personal space. This class will help children create a solid foundation necessary for them to continue on their dance journey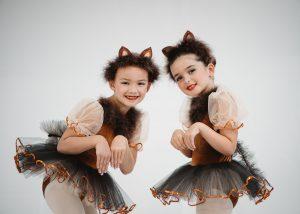 Our school representatives are available 24/7 to answer any questions that you may have.
bsbballet@gmail.com | (416) 222-5111
---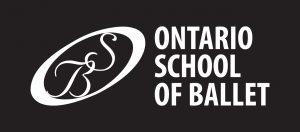 Ontario School of Ballet is one of Canada's leading dance training institutions. All classes are taught by expert accredited dance educators. Limited class sizes allow for individual attention and guidance. The school is committed to fostering the development of disciplined, self-confident students, who will grow from their education.
Ontario School of Ballet offers classes for children age 2 and up, in a fun, nurturing environment.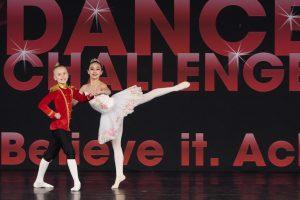 Ballet, Jazz, Tap, Acro, Hip Hop, Competitive Team, Pre-School Workshop and more! Contact us today to ask about a class that is suitable for your child!
Website | Facebook | Instagram 
---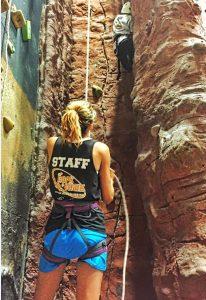 "I had my daughters birthday party here. The staff were excellent!! They all had so much fun!!!"
"It was our first time at this rock climbing venue and I have to say extra stars to the staff…super friendly and patient ⭐⭐⭐⭐⭐⭐ Made our Family day all the more delightful!"
Our party package includes 90 minutes of climbing time with our qualified staff as well as 45 minutes in our party room!
Each of our large climbing rooms are equipped with automatic belay devices – meaning that everyone will have a chance to do lots of climbing throughout the party.
Website | Facebook | Instagram 
---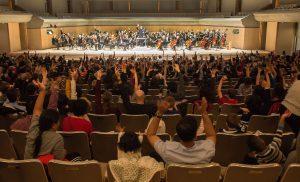 Introduce your family to the magic of orchestral outings as the Toronto Symphony Orchestra (TSO) takes you on multiple musical adventures in 2022/23, which is also the TSO's 100th anniversary season. Join the TSO for four Young People's Concerts programmed and conducted by Barrett Principal Education Conductor & Community Ambassador Daniel Bartholomew-Poyser including the iconic and Canadian The Hockey Sweater, films with live orchestra including Tim Burton's The Nightmare Before Christmas—in Concert and ELF in Concert, and more! The TSO also hosts two family-friendly Relaxed Performances each year. Visit TSO.CA for full concert information and to book tickets. For accessible seating, call 416.598.3375.
Website | Facebook | Instagram | Twitter 
---

Featuring a fully-functional flight deck, we are the Only 777 simulator available to the general public in Canada. Every switch, knob and button has the exact same function as it does in the real airplane. From the "fasten seat belt" sign to the most complex entries into the flight computers, we're ready to fly.
We offer an EXCLUSIVE, UNIQUE an UNFORGETTABLE experience to our guests flying around the world. Our powerful weather engine provides an authentic aviation that lets you fly in a tranquil sunset in the South Pacific or in stormy conditions in Toronto. Other destinations include St. Martin, Honolulu, Rio, Dubai Australia…
This is the perfect adventure for the whole family or just for one person, up to 4 people inside.
Available for Groups, corporate events or birthday parties.
Since we have our own pilot available, there is no need for flying knowledge.
416-777-2261 or 905-5650197.
email: ufly@uflysimulator.ca
---

New North Toronto Location Opening at the Prosserman JCC in September 2022
Our Mission: Brain Power opens doors for bright students. Our communication, writing, math and public speaking programs are a specialized and proven pathway to academic success in and out of the classroom.
For further information, please contact us by phone or email.
info@brainpower.ca | (905) 303-5457
Website | Facebook | Instagram
---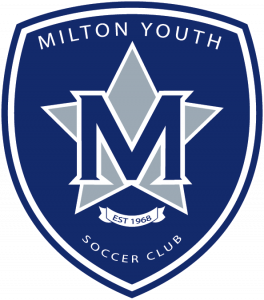 Milton Youth Soccer Club is a non-profit, volunteer organization, whose purpose is to provide quality soccer programs to kids of all ages. We have over 3300 players who play each year.
Our Mission:
• To promote and develop the game of soccer within the community
• To help individuals develop their character as resourceful and responsible members of their community by providing opportunities, through the game of soccer, for mental, physical, social and leadership development
• To give back to the community and involve our athletes in the betterment of the Town of Milton
Developing players. Developing Citizens. All through sport.
---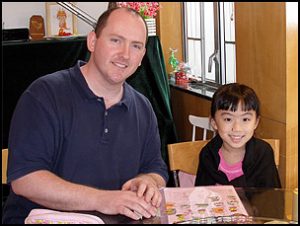 TopChild has helped thousands of students to get better report cards and develop more interest in learning since 1993.
Help your children succeed in school and achieve their dreams by enrolling them in TopChild today.
We offer Online, In-Home, In-Centre, One-To-One, Small Groups, and teacher led classes to suit your child's needs.
Our wide selection of programs provides the solution to seeing positive results in your child's report card.  We offer help on Mathematics, English, French, and Science.
Contact us to schedule a free assessment.
admin@topchild.ca | 416-678-6688
---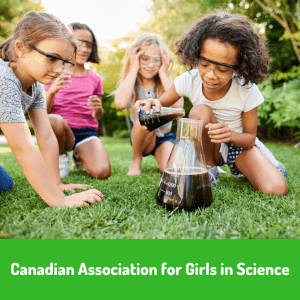 Founded in 1992, the Canadian Association for Girls in Science (CAGIS) is Canada's largest and longest-running STEM club for girls, nonbinary, and gender nonconforming youth aged 7-16.
This award-winning club supports interest in Science, Technology, Trades, Engineering, and Mathematics (STEM) with both a virtual program and local chapters. CAGIS Virtual members explore STEM through fun, hands-on activities at home. Our chapter members go on STEM adventures to visit labs, workshops, and field sites and to meet real STEM experts.
Our sessions have included topics such as food engineering and making ice cream at home, coding a script to calculate how old you would be on Mars, DNA and crossing fruit flies in a virtual lab, sampling plant communities in forests and fields, and even dentistry and searching for cavities!
Join CAGIS today and become a part of the future in STEM!
info@girlsinscience.ca | (647) 478 – 9148
Website | Facebook | Instagram | Twitter | YouTube 
---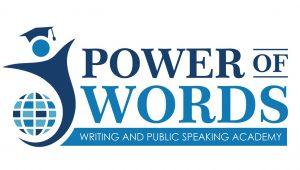 Developing excellent communication skills is essential to effective leadership. Power of Words Academy is committed in providing the highest quality of written and oral communication training to children in a fun and nurturing environment. We offer courses that are stimulating and challenging where kids build skills to master the art of writing and public speaking. Students receive personal attention and ongoing feedback in a small class that is taught by a qualified teacher. All courses are offered in-person at our North York, Mississauga and Markham Campuses as well as online using the Zoom platform and Google Classroom.
Fall Registration Now Open
Enrichment Reading Comprehension, Writing and Public Speaking Program [Grades 2-8] English Prep Course for Entrance Exam – IB, SSAT, UTS, TOPS, MaCS [Grades 5-7] Business Essentials Course [Grades 7-9] Preparation for High School English [Grades 7-8]
Contact Info: admin@powerofwordsacademy.ca | 647-285-4499
---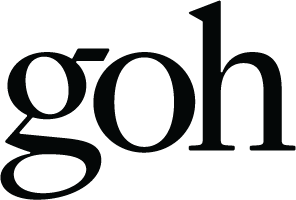 Dance should be a part of every child's upbringing; it is a vital form of human expression. Nurturing and cultivating this physical and emotional communication is the core mission of the Goh Ballet Academy.
Through participation in dance, we are able to unveil and foster hidden talents and inspire creative thinkers. The holistic experience and training of dance connects the mind and body and draws out confidence, independence and artistic expression that contribute not only to the fulfillment of a dance career, but also to valuable life skills.
Goh Ballet aims to provide the optimal level of dance instruction to encourage the development of a child's individual bests, fostered in an environment of like-minded peers in the pursuit of personal excellence.
2901 Bayview Ave, Bayview Village Mall, Toronto, ON M2K 1E6
bayview@gohballet.com | (416) 628-1999
Website | Facebook | Instagram | Twitter 
---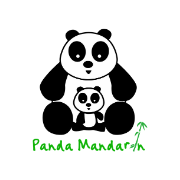 Panda Mandarin offers fun and engaging Mandarin language programs for children of all ages and skill levels. Our Mandarin Explorers programs for children 5 and under use songs, games, and crafts to help kids build a foundation in the language. For children 6 years and older, we offer Mandarin Voyagers for beginners to intermediate students, and Mandarin Scholars for advanced/fluent students to challenge their skills with reading & writing. We have something for everyone!
Find out why parents have come to trust us and students want to come back learning with us! Programs are available virtually and in-person (conveniently located in Midtown Toronto and Etobicoke), after-school and on weekends! Private tutoring, learning pod, private school programs, and summer camps available too. Contact us for a FREE trial class and Let's Learn Mandarin Together! 咱们一起学中文!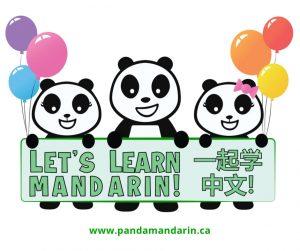 Contact: info@pandamandarin.ca | 647-232-7632 (PNDA)
---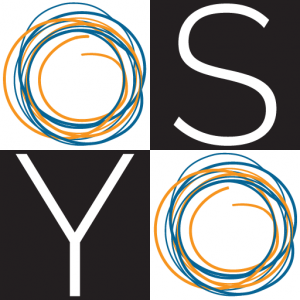 The Oakville Symphony Youth Orchestra (OSYO) is an exciting program that provides comprehensive musical training in a welcoming, student-centered environment. Founded by Jean Grieve in 1975, this award-winning program has inspired young musicians for generations, fostering a love of classical music while also developing self-esteem, discipline, teamwork, leadership and performance skills. It is the leading symphony program of its kind in the Halton Region.
Visit our website or email us for more information on our 2022-2023 season, beginning in September. We invite young people between Grades 3 and 12 to take part in one of our four orchestras.
office@osyo.ca
---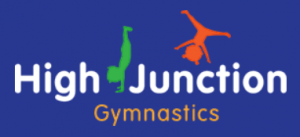 Where fitness meets fun!
Offering summer camps and recreational programs designed to develop athletic ability and the fundamentals of balance, agility, coordination and strength.
Fully air conditioned and well maintained 5,300 square foot facility with state of the art equipment and specialized activity stations for all ages.
Located in the Junction and High Park area. Easy access by public transit and free 2 hour parking is offered.
Online registration is now available. Call or email!
2340 Dundas St. W, Toronto.
contact@highjunction.ca | (416) 588-3535
Website | Facebook | Instagram
---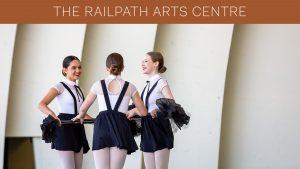 The Railpath Arts Centre is an artistic hub in Toronto's West End. We offer classes, host events and rent studio space to facilitate the practice of dance, fitness, theatre, vocal and visual arts for all ages and all levels. We believe in community driven excellence and passionate dance and performing arts training. Sign up now for our recreational, competitive and pre-professional dance and musical theatre programs.
Website | Facebook | Instagram 
---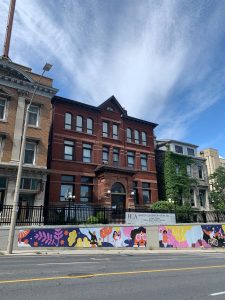 Immerse yourself in the arts at HCA! The Hamilton Conservatory for the Arts offers programming across all disciplines of the arts, including dance (ballet, contemporary, hip hop, jazz, modern, and more), theatre and musical theatre, visual arts, and private and group music lessons. With classes for toddlers, children, teens, and adults, there is something to inspire and excite every family member. Study the arts in a historic, one-of-a-kind environment in downtown Hamilton!
info@HCArts.ca | (905) 528-4020
Website | Facebook | Instagram | Twitter 
---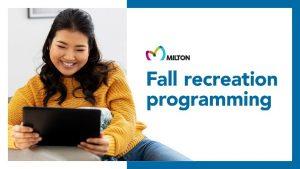 The Town of Milton is pleased to offer a wide selection of programs for all ages and skill levels. Milton offers opportunities for all age groups through registered programs and drop-in opportunities where you can attend such activities as art workshops, sports and fitness classes, camps, after school programs, or activities at our Milton Senior's Activity Centre.
Website | Facebook | Instagram | Twitter | LinkedIn
---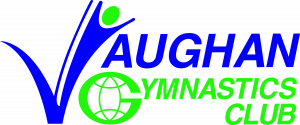 Vaughan Gymnastics is a safe and fun environment that allows athletes to grow, develop and improve their strength, flexibility, and confidence. Within our over 16,000-square-foot gym, we have all the equipment your child needs to learn gymnastics safely including an in-ground trampoline, foam pit and specialized Kindergym. The large lounge with free Wifi and windows looking into the gym make for an easy viewing experience.
We run parent and tot classes for ages 2 and 3, kindergym classes for ages 4 and 5, and instructional classes for children aged 6+, with 2 sessions running yearly. Not to mention our exceptional competitive gymnastics program for both girls and boys. The fun never stops as we offer full-day and half-day summer camp and Acro camp for Dancers, as well as action-packed birthday parties all year long.
For more information please visit our website or contact us by phone or email.
vaughangym@gmail.com | (905) 660-7800
Website | Facebook | Instagram 
---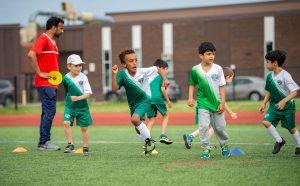 SportStars Youth Soccer Club
Register today for indoor soccer programs!
GTA's top rated soccer program
Focused on fun and inclusive programming
All skill levels welcome
Only paid coaches and top quality fields
admin@sportstars.ca | (416) 804-2935
Website | Facebook | Instagram 
---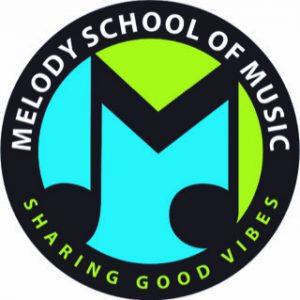 At Melody, our students' happiness and satisfaction is a priority. Our flexible and accommodating approach is unparalleled. If you want to try a different method of instruction, we'll switch you to another one of our qualified instructors without missing a beat. You can also try another instrument—we'll even transfer lesson credit between instruments—and so much more!
We offer both online and in-person lessons. We have an amazing studio if you're interested in attending your lessons at the School. Whether you take them online or at the School, the lessons are equally customized for your unique needs and offered by the same group of talented teachers.
Twice a year, we host recitals in large auditoriums for our students to showcase their talents.
We are confident that our teachers are absolutely the best in their field and want to give you the opportunity to meet them.
Book your trial lesson now!
1624 Bayview Ave., Toronto, ON M4G 3B7 | 416-423-5999 | info@melodyschool.ca
Website | Instagram | Facebook 
---

Book Smart Tutors Inc. provides affordable in home and online tutoring service in the Greater Toronto Area. Our tutors follow the Ontario school board curriculum and we offer customized tutoring programs for all subjects from Kindergarten to grade 12 and university/college students.
Subjects Available:
Kindergarten – Grade 6
• Study and organizational skills
• Math
• English – Reading, Writing, Comprehension
• English Language Arts (ELA)
• Social Sciences
• French – Reading, Writing
• French Immersion
• Science
Grade 7 – 12
• Math – Calculus and Vectors, Advanced functions, Data Management
• English – Reading comprehension, Essay writing, Report editing
• English Language Arts (ELA)
• Core French
• French Immersion
• Science – Biology, Chemistry, Physics
Plus University and College level courses (Subjects vary by region)
info@booksmarttutors.ca | (647) 302-2882
Website | Twitter | Facebook | Instagram 
---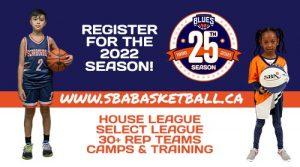 Scarborough Basketball Association
Register now for our 2022 Summer Camps! Formed in 1996 as a non-profit organization, the Scarborough Basketball Association has a simple game
plan – to provide boys and girls in and around the Scarborough area with the opportunity to grow and enjoy life through the sport of basketball. For some of our youth, the SBA will be a launching pad for a successful basketball career in college or university. Some may even go on to become
professional players, based on the fundamentals that we helped them develop. However, for most, the SBA and its basketball programs are simply
a means of building character, developing friendships and having a whole lot of fun. We offer a variety of programs for kids ages 5-19 from beginners
to our Scarborough Prep programs for elite players. Registration is now open for our 2022 Summer Camps!
info@sbablues.ca | sbabasketball.ca
---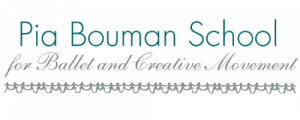 The foundation of our all inclusive philosophy lies in our Mandate which reads: Every child who has a wish to learn, perform, and create dance should be given the chance to do so.
Founded in 1979, and becoming a Charitable Organization in 1987, PBS is the only non-profit dance school in Toronto and has worked as a catalyst for city and community building in each of its locations including Queen Street West, Parkdale, and the Junction Triangle. PBS offers programs for all ages and for all levels. Students can receive a complete education in Classical Ballet, enriched by Creative Movement, Contemporary Dance, and National Dance. PBS teaches approximately 250 students, houses a pre-professional youth company (YMI Dancing), and manages a versatile 100-seat community theatre.
The School's presentation of the Nutcracker is in its 36th year, making it Toronto's longest-running production, and welcomes an audience of 2200 annually.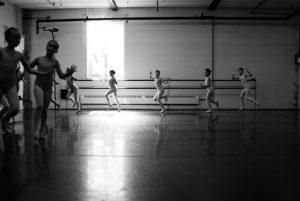 Phone: (416) 533-3706
---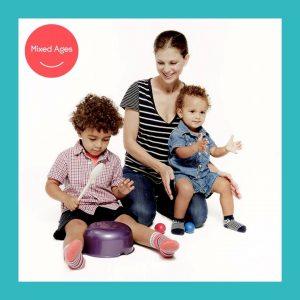 Making the World a better place…by Making it More Musical ™
Because singing and dancing together creates deep bonds within families, communities and cultures, we're on a mission to bring the highest quality music and movement experiences to families everywhere!
Fun. Uplifting. Magical. Transformative. These are just a few of the ways that parents describe Music Together®.Each week in a Music Together class, babies, toddlers, preschoolers, big kids and "the grownups who love them!" gather to make music as a community. Through the Music Together program, you'll nurture your child's natural love of music while supporting their overall development in the important early years, regardless of your own perceived musical skills or abilities.


Singing, Dancing, Instruments and more…trial classes available. Perfect for children from birth to 8yrs.
Come join the fun and find out what beautiful music your family can make…together!
Exceptional QUALITY, Unlimited FUN!
Making Music Together | classes@makingmusictogether.com | 416-833-1231
Facebook | Instagram | Twitter
---

Spark your imagination at the Aga Khan Museum Summer Camp and explore images and stories across time and place. As Campers venture into a dazzling world of images in our IMAGE? The Power of the Visual exhibition, they will learn about courageous heroes, powerful leaders, and loving people who have always imagined a more hopeful future. Campers will reflect on their own identities and future as they create art in different ways, using painting, sculpture, photography, and drama to express themselves. In-person and virtual camps are available from July 4–August 19.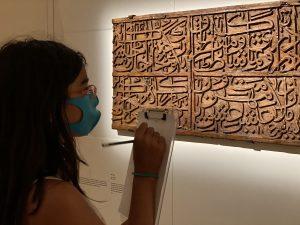 Contact: learn@agakhanmuseum.org
---

TechZenik is a Toronto based STEM (Science Technology Engineering and Math) education provider in Canada. We provide top-quality STEM, Robotics and coding programs for children of various ages ranging from kinder (ages 4-6), junior (ages 7-9), and senior (ages 10+). We are currently offering Coding classes (online) on weekdays, Robotics (in-person) classes on weekends and daily activity kits for your child's upcoming March Break! Register using below links
Register today at http://www.techzenik.com
Use coupon code 'march15' to get 15% off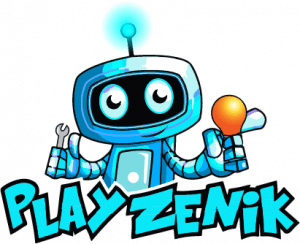 Don't forget to subscribe to our latest interactive online portal for children at www.playzenik.com. You child can enjoy a number of free features such as educational games, STEM lessons, Coding lessons and so on. You can also receive our monthly STEM kits through premium subscription. At home, your child will be provided with fun STEM projects to build along with our online curriculum! Playzenik can be the source of knowledge and fun for your child.
---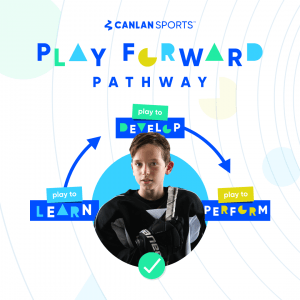 Your Hockey Journey starts here. No matter your age or stage, we've got a hockey development program for you.
Join the Canlan Sports™ Community and start your journey to become a stronger, more skilled player on our Play Forward Pathway. From executing your first, hockey stance to mastering a deceptive turn, learn the fundamental milestones and reach your highest goals!
The Canlan Sports Play Forward Pathway is play-based hockey development with no pressure and all fun. Play is the most engaging, effective way to develop your skills. Creatively increase your individual skill development, and with our detailed curriculum to evaluate your progression, gain the confidence and learn at your own pace.
Progress through our levels: Play to Learn, Play to Develop & Play to Perform, as you learn the basics and develop the skills to perform at your best. Become the complete player at Canlan Sports—it's where we play™.
---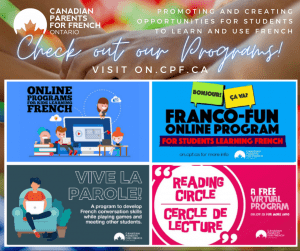 Is your child enrolled in a French Second Language Program? Canadian Parents for French (Ontario) invites you to join our network of parents, educators and volunteers to promote and share opportunities for students to learn and use French!
CPF Membership provides French Second Language students, parents and educators exclusive access to member-only virtual and in-person programs, events and workshops, discounts, resources, contests, opportunities to win scholarships and bursaries (such as our upcoming Concours d'art oratoire), our monthly member newsletter updating you on the latest activities, and much more!
For only $25.00 per year, you can be part of our network and enjoy our member benefits. As a member of the CPF family, you can feel confident when supporting your child during their FSL schooling. You and your family will gain access to programs and activities that will make learning French fun. Learn more at https://on.cpf.ca/en/membership-benefits/
---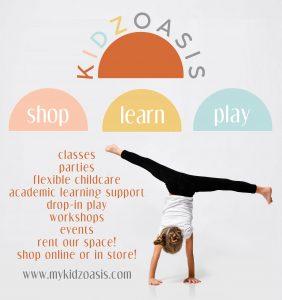 Kidz Oasis is a hub for mindful and modern families. We have an online shop with curated products from fellow small business owners; or you can visit us in person to Shop, Learn and Play at our first ever family concept store and studio. We pride ourselves in offering expertly designed, socially and eco-friendly conscious products and services that are focused on everything your family needs to spend more days smiling! Whether you're looking for nanny services, drop in childcare, teaching aids, sustainable toys, learning resources or more, we are committed to building a community where parents can be parents, and kids can be kids! Join our community at 723 Mount Pleasant Road!
https://mykidzoasis.com/
---

Holiday Baking Classes offered Nov 26-Dec 22.
Perfect for kids, teens and families to do together online 14 different classes.
Special offer buy 4 get the 5th class free for limited time.
COOKSMART offers cooking & baking online classes for kids & teens afterschool, and camps, plus teen essentials and special groups.  We also offer engaging programs for the Actively Aging (55+).
Stress less about "what's for dinner", and get the kids cooking! Self-reliance, independence and confidence will flourish.
Join us for Dinner club, Brunch club, Baking or get the little ones started with our Creative Kids Cooking.
Building good habits and family times, with good food and confidence.
Find out more at www.cooksmart.ca
---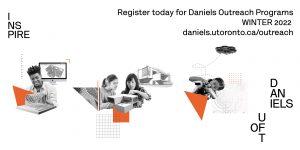 The Daniels Faculty at the University of Toronto has launched outreach programs for WINTER 2022 (January 16 – March 27)
Registration is now OPEN!
Daniels Design Bootcamp
(ages 16-18+ years old)
Read More.
Daniels Minecraft Program
(ages 8-14 years old)
Read More.
Daniels Digital Design Program
(ages 12-15 years old)
Read More.
---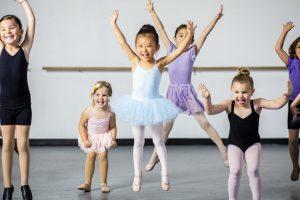 Come Dance With Us!
We've been educating & inspiring young dancers in Leaside for 23 years – and we can't wait to welcome new dance friends to our studio family!
Registration remains open for all classes ages 3yrs and up – so if your child loves music, making new friends, and dancing the day away…then contact us today to inquire about class options and how to register.
MARCH BREAK CAMP Princess Power (Half Day Morning Camp), Ages 4-7yrs, March 14th-18th, 2022. We're bringing back winter fun with this camp – and it's always a great introduction for those who are trying dance for the first time!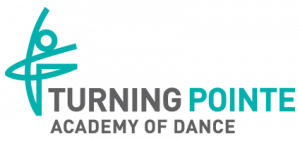 Website: http://www.turningpointe.ca
Email: reception@turningpointe.ca
Phone: 416-696-7466
---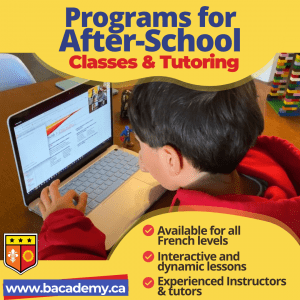 French Programs Online for Kids!
Our virtual classes & tutoring are designed to support your child's learning journey and provide them with all of the tools they need to succeed in school! We offer a range of virtual classes, each with different focuses and objectives! We offer classes to improve your conjugation skills, grammar skills, reading skills, and much more! We also offer 1-on-1 tutoring which is perfect for students looking for tailored support! Our programs are open for all French levels and for grades SK to 12! Join us today at: https://www.bacademy.ca| (888) 892-1889 | info@bacademy.ca

---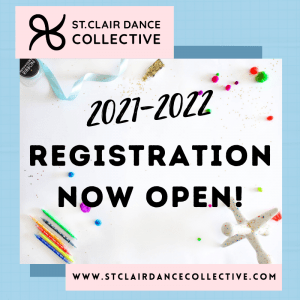 St. Clair Dance Collective
St. Clair Dance Collective is super excited to be offering 33 fun dance programs for kids and adults this Winter 2022. Our seasonal approach makes it flexible for students to try out a program and decide if they want to continue.
This January, try some of our most popular programs like Tiny Ballerina, Mini Pop, Kids Acro, Pre/Teen Jazz & Adult Hip Hop. Our community-based studio welcomes all students and we strive to make it an inclusive space whereupon registering we ask for preferred pronouns to make sure every student feels comfortable and respected.
We are thrilled to be hosting P.A Day Camps with one upcoming on Friday, Nov. 19th and our exciting Winter Break Camp from Dec. 27-31, 2021.
Our award-winning studio is the place to try out a class, dance with professional teachers and meet some awesome community members. Registration is open on our website. Let's Dance!
---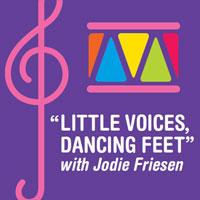 Discover what has been called "Toronto's best kept secret" for quality music classes for Babies to Grade 3 in the Toronto Beach & Leslieville area. Age-specific, Interactive, Educational & FUN! Early Childhood Music & "Orff" specialist has been sharing the joy of discovering music for almost 30 years.
Contact Information:
Facebook
littlevoices.ca
littlevoices@sympatico.ca
Phone: 416-461-9989
---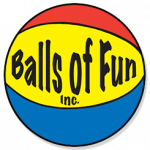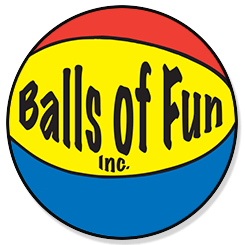 Balls of Fun is North America's ONLY children's ball gym. Located in Mississauga, this 7,000 sq. foot gym is designed for children 6 months – 8 years of age. The gym space has two structures (with 7 slides), gym equipment, sport nets, and a ton of balls to help children learn how to bounce, catch, throw, kick, and dribble. This is also a great space to practice ball sports with your children like soccer, basketball, and volleyball. This ball gym provides a large clean and safe space for children to run, play, socialize and have a ball! Book your play time and active parties at ballsoffun.ca
For more information email us at ballsoffunparties@gmail.com
---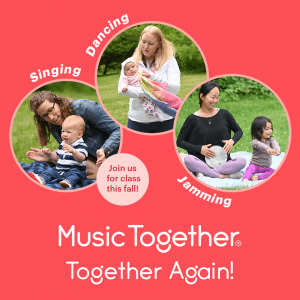 At Fun With Music Together® in the park, you'll have access to the same high-quality music and movement curriculum loved by millions of families and teachers around the world—in parks around the GTA. Music Together in the park is designed to teach the way young children learn: through play. We can't wait to see you!
---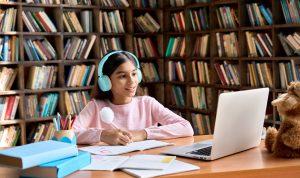 e3 offers fun, supportive public speaking classes. We offer a variety of classes for children aged 7-16 years of age! Recently featured on City-TV, we believe in helping youth strengthen their communication skills and learn new ones. In our 12 week classes our students learn how to engage audiences with effective speech construction, vocal variety and confident body language. All classes allow our students the chance to practice speaking impromptu skills. Semi private and private lessons are also available.
---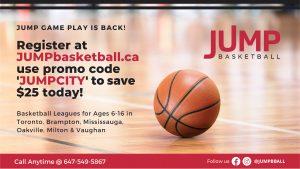 JUMP BASKETBALL
Jump Basketball is changing the way Youth Basketball Programming is delivered in the GTA! We combine best-in-class teaching techniques + basketball fundamentals + challenging gameplay to ignite that lifelong passion for the sport. JUMP offers convenient programs for all players ages 4-16 in Toronto, Brampton, Mississauga, Oakville, Milton, and Vaughan.
Sign up today at www.jumpbasketball.ca and use discount code "JUMPCITY" to save an additional $25 while spots are still available!
---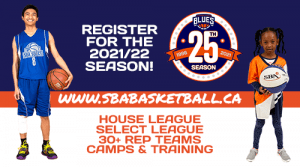 Scarborough Basketball Association
REGISTER NOW FOR OUR 2021 FALL BASKETBALL PROGRAMS! Formed in 1996 as a non-profit organization, the Scarborough Basketball Association has a simple game plan – to provide boys and girls in and around the Scarborough area with the opportunity to grow and enjoy life through the sport of basketball.
We offer a variety of programs for kids ages 5-19 from beginners to our Scarborough Prep programs for elite players.
Registration is now open for our 2021 FALL HOUSE LEAGUE, SELECT AND REP PROGRAMS. Learn more at Scarborough Basketball Association
---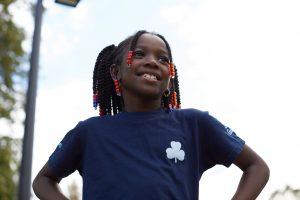 Girl Guides of Canada
Girl Guides is an all-access pass to unlimited adventures, confidence-building moments and ready-for-anything skills! Girls ages 5 to 17 can shine as they take the lead and explore new challenges – all with the support of other girls and women who cheer them on every step of the way.
---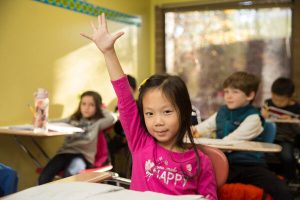 Russian School of Mathematics
The Russian School of Mathematics (RSM) is an award-winning, after-school math enrichment program for K-12 students. Recently named "among the top schools in the world" by the Johns Hopkins Center for Talented Youth, we help children of all levels excel in mathematics.
Our approach is built on the classical tradition of using mathematics as a vehicle to develop our students' math fluency, intellect, and character, empowering them for life.
We believe all children are capable of developing a solid foundation in math if it's taught correctly. By guiding students to derive new concepts based on those they learned before, we promote understanding over memorization. We ask our students to become thinkers and analysts, encouraging them to discover solutions and reflect on how they reached that solution.
Hybrid and in-person classes are available. For more information or to schedule a free math evaluation call 416 800-9119 or visit our website https://www.russianschool.com/location/toronto
---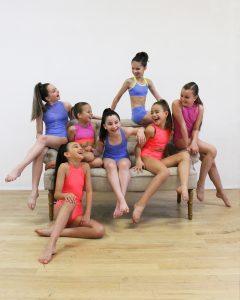 Rhythm & Grace Dance Academy
Vaughan Dance Studio
Recreational, Part & Full Time Competitive Dance Program
Affordable price for monthly payment, costumes and competition fee.
New students , first class FOR FREE.
Siblings up to 50% off
Each child participates in our Annual Recital, Year-End Show
---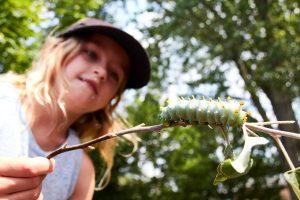 Willowgrove
Since 1968, Willowgrove's interactive approach to outdoor education has welcomed thousands of students, teachers, and parents from across the GTA to their hundred-acre farm. Offering a Nature School, Outdoor Learning Centre, and hands-on workshops, Willowgrove's programs follow the rhythms of the seasons and provide curriculum linked programs for students of all ages.
---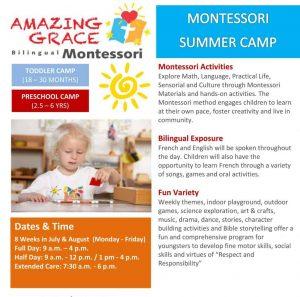 Registration for Summer Camp is now opened!
Featuring 8 weeks in July and August, toddlers and preschoolers will explore the Montessori method in fun and engaging ways through our weekly themes.
Ages: 18 months to 5 years-old
Options: Full Day, Half Day, Extended Care
Please visit our website for more details!
Contact us for the Registration Package.
---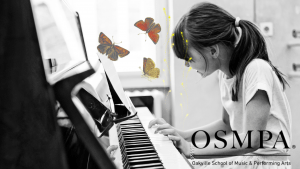 Join the Oakville School of Music and Performing Arts this summer where your child can explore their musical potential! Whether you are new to music or continuing your studies, summer camps are offered for all instruments and musical abilities for ages 4+ Explore the Gruffalo camp, discover group classes, and learn more online www.osmpa.ca
---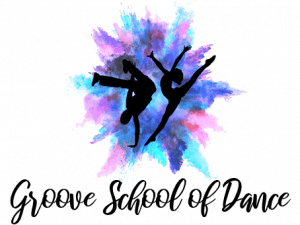 CAMPS AT GROOVE SCHOOL OF DANCE
Groove offers amazing Summer Camps to keep your little one busy & engaged.
All camps include daily activities such as Dance Classes, Music & Drama Workshops, Arts n' Crafts, Karate & Self Defence, Animal Ambassadors, Mad Science, Magic Shows, Visits from Princesses & Superheroes, and much more! See below for the camps that are currently being offered.
Ages 4 -12 years
New Amazing location at 370 Eglinton Ave WEst
Half day or full day options
www.grooveschoolofdance.com
416-919-2194
---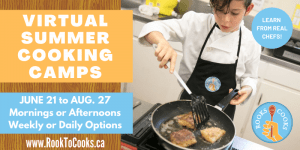 Rooks to Cooks has got you covered this summer with delicious & fun Virtual Cooking Camps! Kids will eat up the delightful recipes and enjoy interacting with peers online! Experienced chefs keep children engaged and learning with amazing weekly or daily camps! June 21 to Aug. 27; mornings or afternoons.
https://www.rookstocooks.ca/summer-cooking-camps/