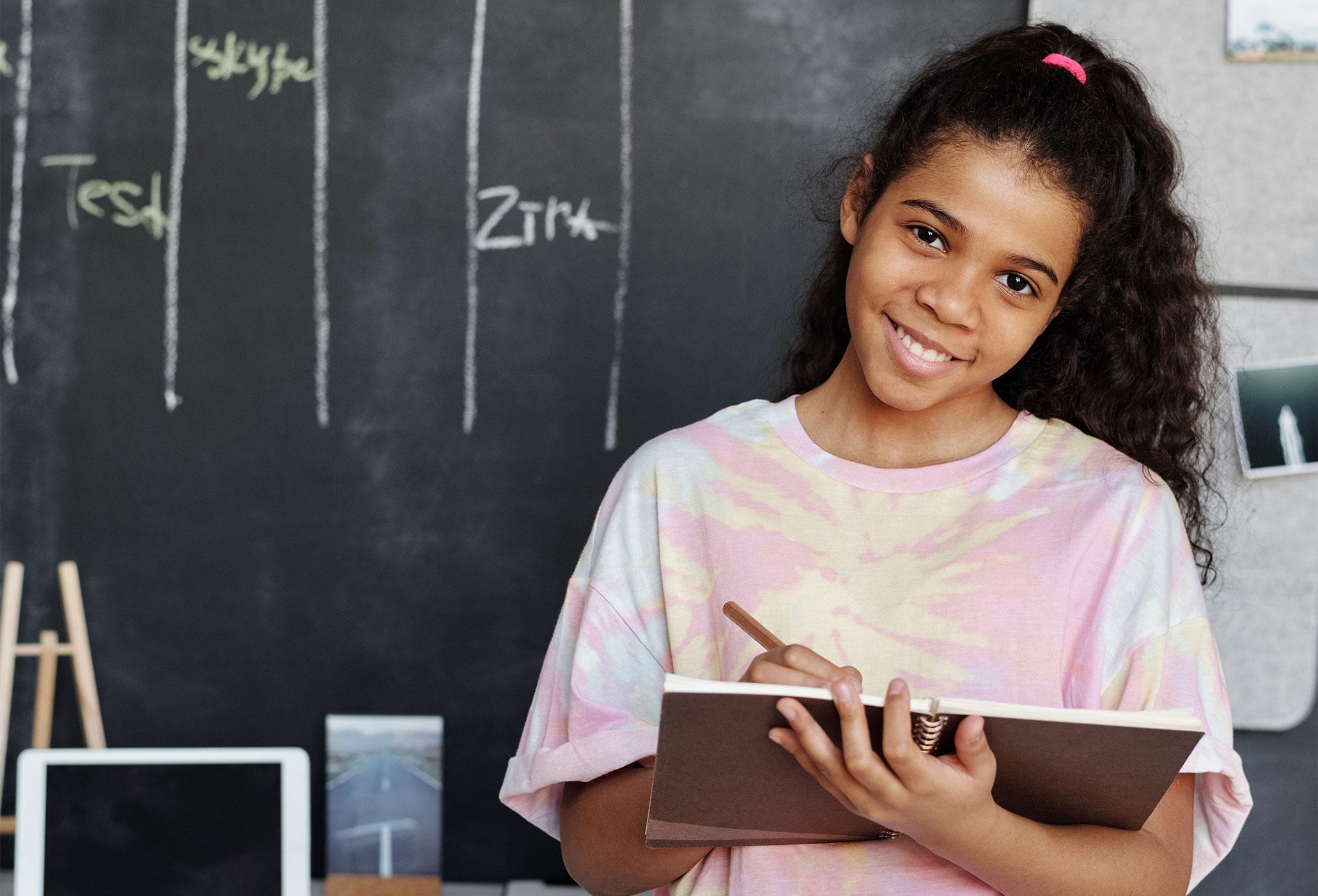 Extracurricular Guide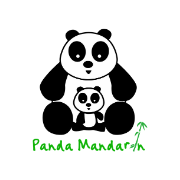 Panda Mandarin offers fun and engaging Mandarin language programs for children of all ages and skill levels. Our Mandarin Explorers programs for children 5 and under use songs, games, and crafts to help kids build a foundation in the language. For children 6 years and older, we offer Mandarin Voyagers for beginners to intermediate students, and Mandarin Scholars for advanced/fluent students to challenge their skills with reading & writing. We have something for everyone!
Find out why parents have come to trust us and students want to come back learning with us! Programs are available virtually and in-person (conveniently located in Midtown Toronto and Etobicoke), after-school and on weekends! Private tutoring, learning pod, private school programs, and summer camps available too. Contact us for a FREE trial class and Let's Learn Mandarin Together! 咱们一起学中文!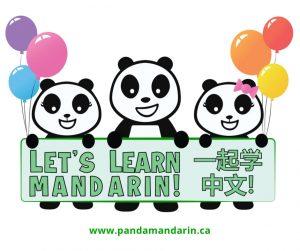 Contact: info@pandamandarin.ca | 647-232-7632 (PNDA)
---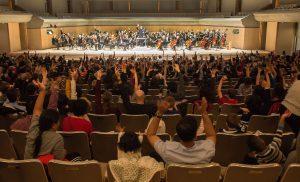 Introduce your family to the magic of orchestral outings as the Toronto Symphony Orchestra (TSO) takes you on multiple musical adventures in 2022/23, which is also the TSO's 100th anniversary season. Join the TSO for four Young People's Concerts programmed and conducted by Barrett Principal Education Conductor & Community Ambassador Daniel Bartholomew-Poyser including the iconic and Canadian The Hockey Sweater, films with live orchestra including Tim Burton's The Nightmare Before Christmas—in Concert and ELF in Concert, and more! The TSO also hosts two family-friendly Relaxed Performances each year. Visit TSO.CA for full concert information and to book tickets. For accessible seating, call 416.598.3375.
Website | Facebook | Instagram | Twitter 
---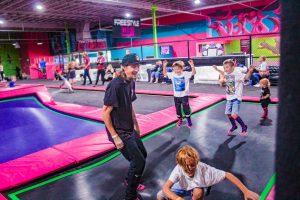 Create memories while having fun and getting a good workout in! Flying Squirrel Trampoline Parks offer a wide variety of attractions that are fun for all ages. We are more than a trampoline park! Battle Beams, huge trampoline courts, dunk hoops, arcade, and more! We have 2 locations nearby, one in Hamilton, and one in Whitby.
Hamilton: 1550 Upper James St, Hamilton, ON L9B 1J5
Whitby: 1400 Victoria St. E, Whitby, ON L1N 0M2
---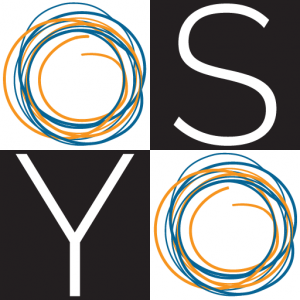 The Oakville Symphony Youth Orchestra (OSYO) is an exciting program that provides comprehensive musical training in a welcoming, student-centered environment. Founded by Jean Grieve in 1975, this award-winning program has inspired young musicians for generations, fostering a love of classical music while also developing self-esteem, discipline, teamwork, leadership and performance skills. It is the leading symphony program of its kind in the Halton Region.
Visit our website or email us for more information on our 2022-2023 season, beginning in September. We invite young people between Grades 3 and 12 to take part in one of our four orchestras.
office@osyo.ca
---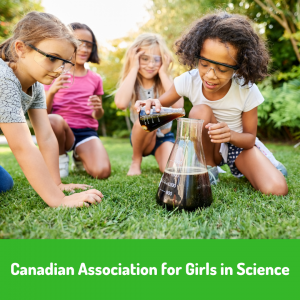 Founded in 1992, the Canadian Association for Girls in Science (CAGIS) is Canada's largest and longest-running STEM club for girls, nonbinary, and gender nonconforming youth aged 7-16.
This award-winning club supports interest in Science, Technology, Trades, Engineering, and Mathematics (STEM) with both a virtual program and local chapters. CAGIS Virtual members explore STEM through fun, hands-on activities at home. Our chapter members go on STEM adventures to visit labs, workshops, and field sites and to meet real STEM experts.
Our sessions have included topics such as food engineering and making ice cream at home, coding a script to calculate how old you would be on Mars, DNA and crossing fruit flies in a virtual lab, sampling plant communities in forests and fields, and even dentistry and searching for cavities!
Join CAGIS today and become a part of the future in STEM!
info@girlsinscience.ca | (647) 478-9148
Website | Facebook | Instagram | Twitter | YouTube 
---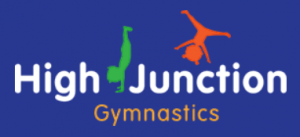 Where fitness meets fun!
Offering summer camps and recreational programs designed to develop athletic ability and the fundamentals of balance, agility, coordination and strength.
Fully air conditioned and well maintained 5,300 square foot facility with state of the art equipment and specialized activity stations for all ages.
Located in the Junction and High Park area. Easy access by public transit and free 2 hour parking is offered.
Online registration is now available. Call or email!
2340 Dundas St. W, Toronto.
contact@highjunction.ca | (416) 588-3535
Website | Facebook | Instagram
---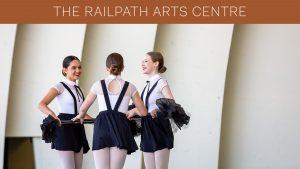 The Railpath Arts Centre is an artistic hub in Toronto's West End. We offer classes, host events and rent studio space to facilitate the practice of dance, fitness, theatre, vocal and visual arts for all ages and all levels. We believe in community driven excellence and passionate dance and performing arts training. Sign up now for our recreational, competitive and pre-professional dance and musical theatre programs.
Website | Facebook | Instagram 
---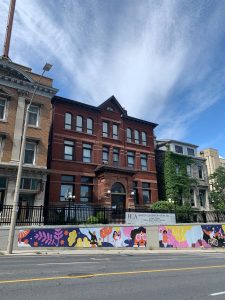 Immerse yourself in the arts at HCA! The Hamilton Conservatory for the Arts offers programming across all disciplines of the arts, including dance (ballet, contemporary, hip hop, jazz, modern, and more), theatre and musical theatre, visual arts, and private and group music lessons. With classes for toddlers, children, teens, and adults, there is something to inspire and excite every family member. Study the arts in a historic, one-of-a-kind environment in downtown Hamilton!
info@HCArts.ca | (905) 528-4020
Website | Facebook | Instagram | Twitter 
---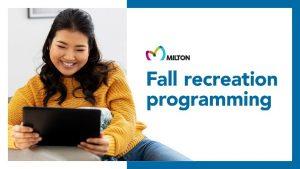 The Town of Milton is pleased to offer a wide selection of programs for all ages and skill levels. Milton offers opportunities for all age groups through registered programs and drop-in opportunities where you can attend such activities as art workshops, sports and fitness classes, camps, after school programs, or activities at our Milton Senior's Activity Centre.
Website | Facebook | Instagram | Twitter | LinkedIn
---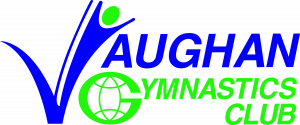 Vaughan Gymnastics is a safe and fun environment that allows athletes to grow, develop and improve their strength, flexibility, and confidence. Within our over 16,000-square-foot gym, we have all the equipment your child needs to learn gymnastics safely including an in-ground trampoline, foam pit and specialized Kindergym. The large lounge with free Wifi and windows looking into the gym make for an easy viewing experience.
We run parent and tot classes for ages 2 and 3, kindergym classes for ages 4 and 5, and instructional classes for children aged 6+, with 2 sessions running yearly. Not to mention our exceptional competitive gymnastics program for both girls and boys. The fun never stops as we offer full-day and half-day summer camp and Acro camp for Dancers, as well as action-packed birthday parties all year long.
For more information please visit our website or contact us by phone or email.
vaughangym@gmail.com | (905) 660-7800
Website | Facebook | Instagram 
---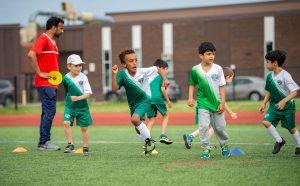 SportStars Youth Soccer Club
Register today for indoor soccer programs!
GTA's top rated soccer program
Focused on fun and inclusive programming
All skill levels welcome
Only paid coaches and top quality fields
admin@sportstars.ca | (416) 804-2935
Website | Facebook | Instagram 
---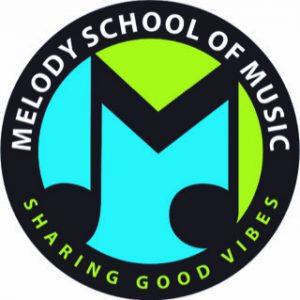 At Melody, our students' happiness and satisfaction is a priority. Our flexible and accommodating approach is unparalleled. If you want to try a different method of instruction, we'll switch you to another one of our qualified instructors without missing a beat. You can also try another instrument—we'll even transfer lesson credit between instruments—and so much more!
We offer both online and in-person lessons. We have an amazing studio if you're interested in attending your lessons at the School. Whether you take them online or at the School, the lessons are equally customized for your unique needs and offered by the same group of talented teachers.
Twice a year, we host recitals in large auditoriums for our students to showcase their talents.
We are confident that our teachers are absolutely the best in their field and want to give you the opportunity to meet them.
Book your trial lesson now!
1624 Bayview Ave., Toronto, ON M4G 3B7 | 416-423-5999 | info@melodyschool.ca
Website | Instagram | Facebook 
---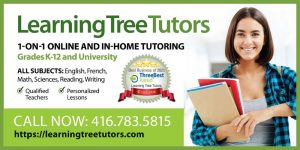 Learning Tree Tutors is an award-winning tutoring service in Toronto GTA that provides 1-on-1 tutoring for Grades JK to 12, college and university.
We offer the best certified teachers and academic specialist tutors at affordable rates. ONLINE tutoring (for all locations) and In-Home (central Toronto only). Accredited by Better Business Bureau / Ontario.
Subject Areas We Cover:
• English, Reading, Writing Skills, Essay Writing
• French and French Immersion
• Math – including Calculus and Functions
• Social Sciences
• Science, Biology, Chemistry, Physics,
• Computer Science and Coding
• Study Skills and Academic Coaching
Our tutors develop flexible, personalized learning plans that consider each individual student's strengths, weaknesses, and learning style. We focus on optimizing student achievement and building a child's self-confidence.
Contact:  info@learningtreetutors.com | (416) 783-5815
Website | Facebook | Twitter | YouTube 
---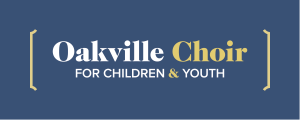 COME SING WITH US! Register for 2022-2023
Why should you join?
7 Choirs
Programs for ages 4 to 24
Weekly rehearsals
Award winning artistic team
Concert and Festival performances
Premiere choral commissions
Workshops with guest artists
Professional video productions
National & International tours
Make new Friends
Lasting friendships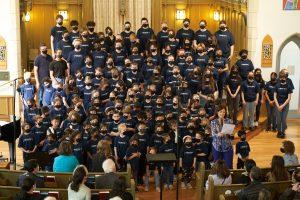 Contact us to schedule your vocal placement!
info@oakvillechoir.org | (905) 337-7104
Website | Facebook | Instagram | Twitter | YouTube
---

Book Smart Tutors Inc. provides affordable in home and online tutoring service in the Greater Toronto Area. Our tutors follow the Ontario school board curriculum and we offer customized tutoring programs for all subjects from Kindergarten to grade 12 and university/college students.
Subjects Available:
Kindergarten – Grade 6
• Study and organizational skills
• Math
• English – Reading, Writing, Comprehension
• English Language Arts (ELA)
• Social Sciences
• French – Reading, Writing
• French Immersion
• Science
Grade 7 – 12
• Math – Calculus and Vectors, Advanced functions, Data Management
• English – Reading comprehension, Essay writing, Report editing
• English Language Arts (ELA)
• Core French
• French Immersion
• Science – Biology, Chemistry, Physics
Plus University and College level courses (Subjects vary by region)
info@booksmarttutors.ca | (647) 302-2882
Website | Twitter | Facebook | Instagram 
---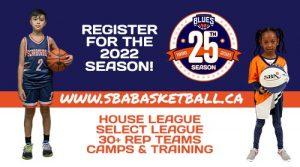 Scarborough Basketball Association
Register now for our 2022 Summer Camps! Formed in 1996 as a non-profit organization, the Scarborough Basketball Association has a simple game
plan – to provide boys and girls in and around the Scarborough area with the opportunity to grow and enjoy life through the sport of basketball. For some of our youth, the SBA will be a launching pad for a successful basketball career in college or university. Some may even go on to become
professional players, based on the fundamentals that we helped them develop. However, for most, the SBA and its basketball programs are simply
a means of building character, developing friendships and having a whole lot of fun. We offer a variety of programs for kids ages 5-19 from beginners
to our Scarborough Prep programs for elite players. Registration is now open for our 2022 Summer Camps!
info@sbablues.ca | sbabasketball.ca
---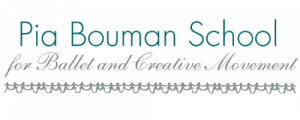 The foundation of our all inclusive philosophy lies in our Mandate which reads: Every child who has a wish to learn, perform, and create dance should be given the chance to do so.
Founded in 1979, and becoming a Charitable Organization in 1987, PBS is the only non-profit dance school in Toronto and has worked as a catalyst for city and community building in each of its locations including Queen Street West, Parkdale, and the Junction Triangle. PBS offers programs for all ages and for all levels. Students can receive a complete education in Classical Ballet, enriched by Creative Movement, Contemporary Dance, and National Dance. PBS teaches approximately 250 students, houses a pre-professional youth company (YMI Dancing), and manages a versatile 100-seat community theatre.
The School's presentation of the Nutcracker is in its 36th year, making it Toronto's longest-running production, and welcomes an audience of 2200 annually.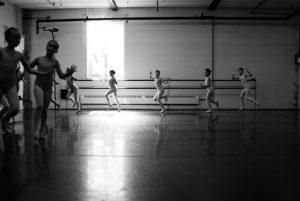 Phone: (416) 533-3706
---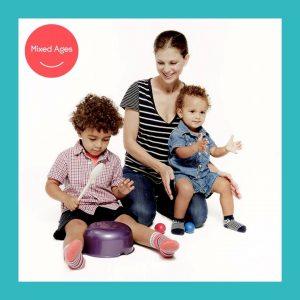 Making the World a better place…by Making it More Musical ™
Because singing and dancing together creates deep bonds within families, communities and cultures, we're on a mission to bring the highest quality music and movement experiences to families everywhere!
Fun. Uplifting. Magical. Transformative. These are just a few of the ways that parents describe Music Together®.Each week in a Music Together class, babies, toddlers, preschoolers, big kids and "the grownups who love them!" gather to make music as a community. Through the Music Together program, you'll nurture your child's natural love of music while supporting their overall development in the important early years, regardless of your own perceived musical skills or abilities.


Singing, Dancing, Instruments and more…trial classes available. Perfect for children from birth to 8yrs.
Come join the fun and find out what beautiful music your family can make…together!
Exceptional QUALITY, Unlimited FUN!
Making Music Together | classes@makingmusictogether.com | 416-833-1231
Facebook | Instagram | Twitter
---

Spark your imagination at the Aga Khan Museum Summer Camp and explore images and stories across time and place. As Campers venture into a dazzling world of images in our IMAGE? The Power of the Visual exhibition, they will learn about courageous heroes, powerful leaders, and loving people who have always imagined a more hopeful future. Campers will reflect on their own identities and future as they create art in different ways, using painting, sculpture, photography, and drama to express themselves. In-person and virtual camps are available from July 4–August 19.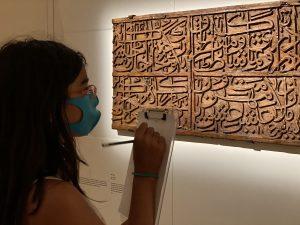 Contact: learn@agakhanmuseum.org
---
OAKLearning Center is a premier supplementary learning center in Oakville, Ontario for K-12 students. We strive to inspire student's curiosity and strengthen student's core academic skills.
Our robotic programs are built in partnership with world-renowned RoboRobo™ programs that are designed to intrigue students interests in building and programming robots in hands-on learning experience.
Just like in sports, academic success requires only two ingredients – individualized learning and regular practice. Our Advanced Learner's Club is a place for students to develop good learning habit, build strong knowledge base, and excel in their schools. Email us to request a free Adaptive Assessment.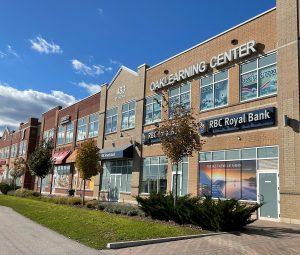 Email: info@oaklearningcenter.com | Phone: (289)725-7700
Website | Facebook | Instagram
---

Featuring a fully-functional flight deck, we are the Only 777 simulator available to the general public in Canada. Every switch, knob and button has the exact same function as it does in the real airplane. From the "fasten seat belt" sign to the most complex entries into the flight computers, we're ready to fly.
We offer an EXCLUSIVE, UNIQUE an UNFORGETTABLE experience to our guests flying around the world. Our powerful weather engine provides an authentic aviation that lets you fly in a tranquil sunset in the South Pacific or in stormy conditions in Toronto. Other destinations include St. Martin, Honolulu, Rio, Dubai Australia…
This is the perfect adventure for the whole family or just for one person, up to 4 people inside.
Available for Groups, corporate events or birthday parties.
Since we have our own pilot available, there is no need for flying knowledge.
416-777-2261 or 905-5650197.
email: ufly@uflysimulator.ca
---

TechZenik is a Toronto based STEM (Science Technology Engineering and Math) education provider in Canada. We provide top-quality STEM, Robotics and coding programs for children of various ages ranging from kinder (ages 4-6), junior (ages 7-9), and senior (ages 10+). We are currently offering Coding classes (online) on weekdays, Robotics (in-person) classes on weekends and daily activity kits for your child's upcoming March Break! Register using below links
Register today at http://www.techzenik.com
Use coupon code 'march15' to get 15% off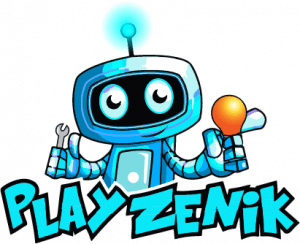 Don't forget to subscribe to our latest interactive online portal for children at www.playzenik.com. You child can enjoy a number of free features such as educational games, STEM lessons, Coding lessons and so on. You can also receive our monthly STEM kits through premium subscription. At home, your child will be provided with fun STEM projects to build along with our online curriculum! Playzenik can be the source of knowledge and fun for your child.
---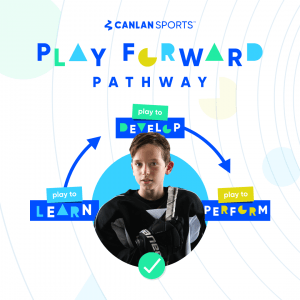 Your Hockey Journey starts here. No matter your age or stage, we've got a hockey development program for you.
Join the Canlan Sports™ Community and start your journey to become a stronger, more skilled player on our Play Forward Pathway. From executing your first, hockey stance to mastering a deceptive turn, learn the fundamental milestones and reach your highest goals!
The Canlan Sports Play Forward Pathway is play-based hockey development with no pressure and all fun. Play is the most engaging, effective way to develop your skills. Creatively increase your individual skill development, and with our detailed curriculum to evaluate your progression, gain the confidence and learn at your own pace.
Progress through our levels: Play to Learn, Play to Develop & Play to Perform, as you learn the basics and develop the skills to perform at your best. Become the complete player at Canlan Sports—it's where we play™.
---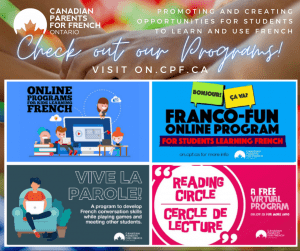 Is your child enrolled in a French Second Language Program? Canadian Parents for French (Ontario) invites you to join our network of parents, educators and volunteers to promote and share opportunities for students to learn and use French!
CPF Membership provides French Second Language students, parents and educators exclusive access to member-only virtual and in-person programs, events and workshops, discounts, resources, contests, opportunities to win scholarships and bursaries (such as our upcoming Concours d'art oratoire), our monthly member newsletter updating you on the latest activities, and much more!
For only $25.00 per year, you can be part of our network and enjoy our member benefits. As a member of the CPF family, you can feel confident when supporting your child during their FSL schooling. You and your family will gain access to programs and activities that will make learning French fun. Learn more at https://on.cpf.ca/en/membership-benefits/
---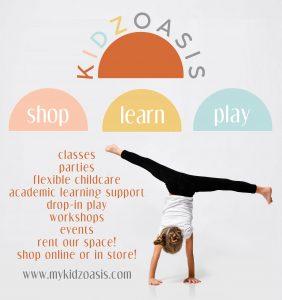 Kidz Oasis is a hub for mindful and modern families. We have an online shop with curated products from fellow small business owners; or you can visit us in person to Shop, Learn and Play at our first ever family concept store and studio. We pride ourselves in offering expertly designed, socially and eco-friendly conscious products and services that are focused on everything your family needs to spend more days smiling! Whether you're looking for nanny services, drop in childcare, teaching aids, sustainable toys, learning resources or more, we are committed to building a community where parents can be parents, and kids can be kids! Join our community at 723 Mount Pleasant Road!
https://mykidzoasis.com/
---

Holiday Baking Classes offered Nov 26-Dec 22.
Perfect for kids, teens and families to do together online 14 different classes.
Special offer buy 4 get the 5th class free for limited time.
COOKSMART offers cooking & baking online classes for kids & teens afterschool, and camps, plus teen essentials and special groups.  We also offer engaging programs for the Actively Aging (55+).
Stress less about "what's for dinner", and get the kids cooking! Self-reliance, independence and confidence will flourish.
Join us for Dinner club, Brunch club, Baking or get the little ones started with our Creative Kids Cooking.
Building good habits and family times, with good food and confidence.
Find out more at www.cooksmart.ca
---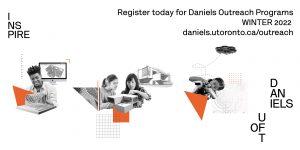 The Daniels Faculty at the University of Toronto has launched outreach programs for WINTER 2022 (January 16 – March 27)
Registration is now OPEN!
Daniels Design Bootcamp
(ages 16-18+ years old)
Read More.
Daniels Minecraft Program
(ages 8-14 years old)
Read More.
Daniels Digital Design Program
(ages 12-15 years old)
Read More.
---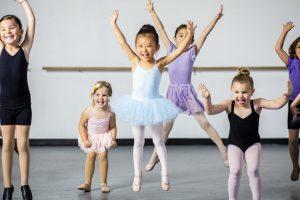 Come Dance With Us!
We've been educating & inspiring young dancers in Leaside for 23 years – and we can't wait to welcome new dance friends to our studio family!
Registration remains open for all classes ages 3yrs and up – so if your child loves music, making new friends, and dancing the day away…then contact us today to inquire about class options and how to register.
MARCH BREAK CAMP Princess Power (Half Day Morning Camp), Ages 4-7yrs, March 14th-18th, 2022. We're bringing back winter fun with this camp – and it's always a great introduction for those who are trying dance for the first time!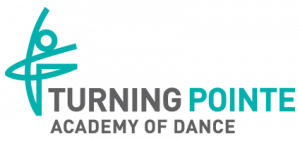 Website: http://www.turningpointe.ca
Email: reception@turningpointe.ca
Phone: 416-696-7466
---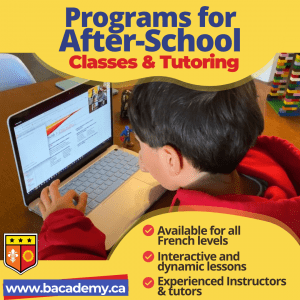 French Programs Online for Kids!
Our virtual classes & tutoring are designed to support your child's learning journey and provide them with all of the tools they need to succeed in school! We offer a range of virtual classes, each with different focuses and objectives! We offer classes to improve your conjugation skills, grammar skills, reading skills, and much more! We also offer 1-on-1 tutoring which is perfect for students looking for tailored support! Our programs are open for all French levels and for grades SK to 12! Join us today at: https://www.bacademy.ca| (888) 892-1889 | info@bacademy.ca

---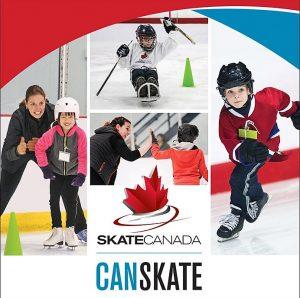 A pair of skates is all it takes!
Come learn to skate with Thornhill Figure Skating Club's CanSkate Program. Our coaches are certified by the National Coaching Certification Program, trained in teaching the mechanics and proper technique of skating.
Whether you are looking to improve basic skating skills for figure skating, hockey, ringette or speed skating, or wish to skate for recreation, fitness or fun, CanSkate will get you there.
CanSkate centers on physical literacy and the fundamental skills needed to take part in any ice sport or to skate as a recreational activity. Millions of Canadians, including World and Olympic champions and NHL stars, have taken their first steps on the ice with the CanSkate program.
We offer two convenient locations: Thornhill Community Centre in Thornhill and Rosemount Community Centre in Vaughn. Registration begins Nov. 29th. Limited spaces available so come skate with us today!
Contact Email:  thornhillfsc@gmail.com
Website:  tfsc.ca
Phone:  905-881-6411
---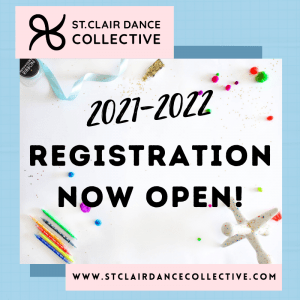 St. Clair Dance Collective
St. Clair Dance Collective is super excited to be offering 33 fun dance programs for kids and adults this Winter 2022. Our seasonal approach makes it flexible for students to try out a program and decide if they want to continue.
This January, try some of our most popular programs like Tiny Ballerina, Mini Pop, Kids Acro, Pre/Teen Jazz & Adult Hip Hop. Our community-based studio welcomes all students and we strive to make it an inclusive space whereupon registering we ask for preferred pronouns to make sure every student feels comfortable and respected.
We are thrilled to be hosting P.A Day Camps with one upcoming on Friday, Nov. 19th and our exciting Winter Break Camp from Dec. 27-31, 2021.
Our award-winning studio is the place to try out a class, dance with professional teachers and meet some awesome community members. Registration is open on our website. Let's Dance!
---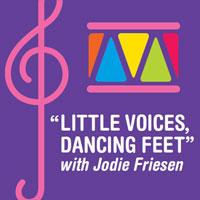 Discover what has been called "Toronto's best kept secret" for quality music classes for Babies to Grade 3 in the Toronto Beach & Leslieville area. Age-specific, Interactive, Educational & FUN! Early Childhood Music & "Orff" specialist has been sharing the joy of discovering music for almost 30 years.
Contact Information:
Facebook
littlevoices.ca
littlevoices@sympatico.ca
Phone: 416-461-9989
---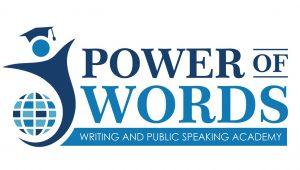 Developing strong communication skills is essential to effective leadership. Our school year programs and summer camps are stimulating and challenging, where students build the necessary skills needed to master the art of writing and public speaking. Programs are offered online (using the Zoom platform and Google Classroom) and in-person (at our North York and Mississauga Campuses).
We focus on enhancing:
Reading Comprehension and Summarizing (learning how to examine texts and extract the main ideas and key details)
Writing (learning the structure of writing four types of essays, including the expository, persuasive, comparative and contrast and research essays)
Public Speaking and Debate (learning how to write and deliver a speech, as well as develop debate skills)
In addition, 20 minutes of each class is dedicated to the building blocks of writing (including vocabulary, grammar, sentence structure, etc.)
Register now to set your child up for success in school and beyond!
URL: https://www.powerofwordsacademy.ca/
Contact Info: admin@powerofwordsacademy.ca | 647-285-4499
---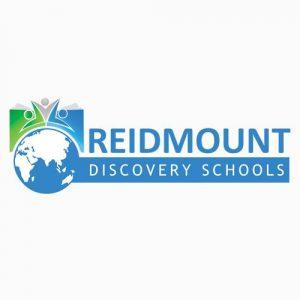 When kids know better, they do better.
Enrichment program which aims at providing the knowledge, skills, and values required to thrive in a rapidly changing world and preparing students for higher education with qualities of confidence, discipline, eagerness, and empathy.
We offer Math, English, Writing, Semester Math, Science, Drawing and Coding to students from JK to Gr. 12, virtually and in person. Weekly homework, regular exams and report cards.
Contact Information:
Website: reidmountdiscovery.ca
E-mail: info@reidmountdiscovery.ca
Phone: 647-725-3938
---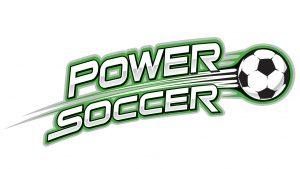 POWER SOCCER
Power Soccer offers dynamic and enjoyable soccer training programs that are completely focused on player development. Soccer programs are available for players of all skill levels. We offer year-round co-ed programs as well as girls only classes. Register for weekly soccer schools, Winter Break, March break, Summer & PA day camps. Team training, 1 on 1 sessions & semi-private classes are available as well. Locations in North Toronto, East York, Leaside, the Danforth, York Mills, Bayview Village, & more
Power Soccer
logan@powersoccer.ca / 416-425-6062
---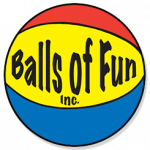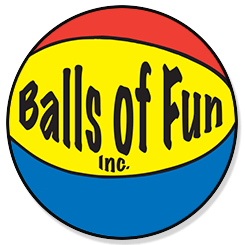 Balls of Fun is North America's ONLY children's ball gym. Located in Mississauga, this 7,000 sq. foot gym is designed for children 6 months – 8 years of age. The gym space has two structures (with 7 slides), gym equipment, sport nets, and a ton of balls to help children learn how to bounce, catch, throw, kick, and dribble. This is also a great space to practice ball sports with your children like soccer, basketball, and volleyball. This ball gym provides a large clean and safe space for children to run, play, socialize and have a ball! Book your play time and active parties at ballsoffun.ca
For more information email us at ballsoffunparties@gmail.com
---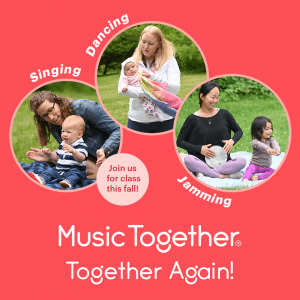 At Fun With Music Together® in the park, you'll have access to the same high-quality music and movement curriculum loved by millions of families and teachers around the world—in parks around the GTA. Music Together in the park is designed to teach the way young children learn: through play. We can't wait to see you!
---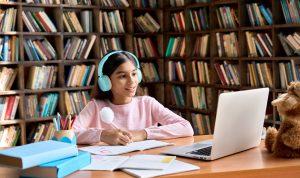 e3 offers fun, supportive public speaking classes. We offer a variety of classes for children aged 7-16 years of age! Recently featured on City-TV, we believe in helping youth strengthen their communication skills and learn new ones. In our 12 week classes our students learn how to engage audiences with effective speech construction, vocal variety and confident body language. All classes allow our students the chance to practice speaking impromptu skills. Semi private and private lessons are also available.
---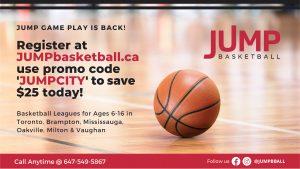 JUMP BASKETBALL
Jump Basketball is changing the way Youth Basketball Programming is delivered in the GTA! We combine best-in-class teaching techniques + basketball fundamentals + challenging gameplay to ignite that lifelong passion for the sport. JUMP offers convenient programs for all players ages 4-16 in Toronto, Brampton, Mississauga, Oakville, Milton, and Vaughan.
Sign up today at www.jumpbasketball.ca and use discount code "JUMPCITY" to save an additional $25 while spots are still available!
---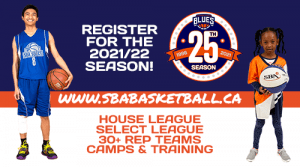 Scarborough Basketball Association
REGISTER NOW FOR OUR 2021 FALL BASKETBALL PROGRAMS! Formed in 1996 as a non-profit organization, the Scarborough Basketball Association has a simple game plan – to provide boys and girls in and around the Scarborough area with the opportunity to grow and enjoy life through the sport of basketball.
We offer a variety of programs for kids ages 5-19 from beginners to our Scarborough Prep programs for elite players.
Registration is now open for our 2021 FALL HOUSE LEAGUE, SELECT AND REP PROGRAMS. Learn more at Scarborough Basketball Association
---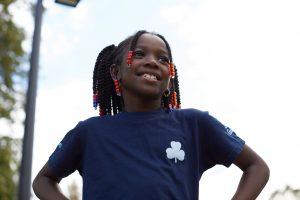 Girl Guides of Canada
Girl Guides is an all-access pass to unlimited adventures, confidence-building moments and ready-for-anything skills! Girls ages 5 to 17 can shine as they take the lead and explore new challenges – all with the support of other girls and women who cheer them on every step of the way.
---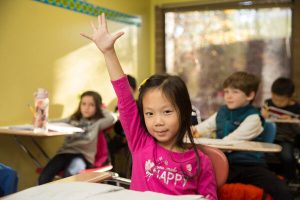 Russian School of Mathematics
The Russian School of Mathematics (RSM) is an award-winning, after-school math enrichment program for K-12 students. Recently named "among the top schools in the world" by the Johns Hopkins Center for Talented Youth, we help children of all levels excel in mathematics.
Our approach is built on the classical tradition of using mathematics as a vehicle to develop our students' math fluency, intellect, and character, empowering them for life.
We believe all children are capable of developing a solid foundation in math if it's taught correctly. By guiding students to derive new concepts based on those they learned before, we promote understanding over memorization. We ask our students to become thinkers and analysts, encouraging them to discover solutions and reflect on how they reached that solution.
Hybrid and in-person classes are available. For more information or to schedule a free math evaluation call 416 800-9119 or visit our website https://www.russianschool.com/location/toronto
---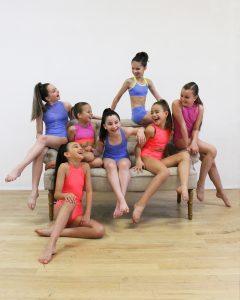 Rhythm & Grace Dance Academy
Vaughan Dance Studio
Recreational, Part & Full Time Competitive Dance Program
Affordable price for monthly payment, costumes and competition fee.
New students , first class FOR FREE.
Siblings up to 50% off
Each child participates in our Annual Recital, Year-End Show
---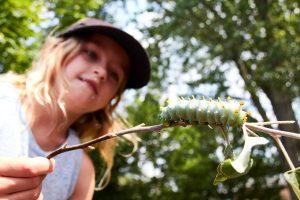 Willowgrove
Since 1968, Willowgrove's interactive approach to outdoor education has welcomed thousands of students, teachers, and parents from across the GTA to their hundred-acre farm. Offering a Nature School, Outdoor Learning Centre, and hands-on workshops, Willowgrove's programs follow the rhythms of the seasons and provide curriculum linked programs for students of all ages.
---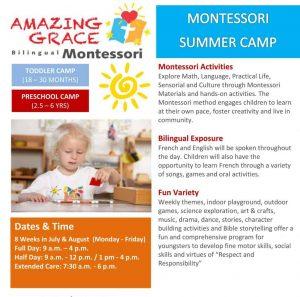 Registration for Summer Camp is now opened!
Featuring 8 weeks in July and August, toddlers and preschoolers will explore the Montessori method in fun and engaging ways through our weekly themes.
Ages: 18 months to 5 years-old
Options: Full Day, Half Day, Extended Care
Please visit our website for more details!
Contact us for the Registration Package.
---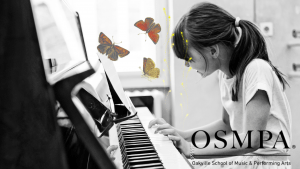 Join the Oakville School of Music and Performing Arts this summer where your child can explore their musical potential! Whether you are new to music or continuing your studies, summer camps are offered for all instruments and musical abilities for ages 4+ Explore the Gruffalo camp, discover group classes, and learn more online www.osmpa.ca
---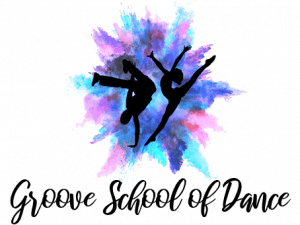 CAMPS AT GROOVE SCHOOL OF DANCE
Groove offers amazing Summer Camps to keep your little one busy & engaged.
All camps include daily activities such as Dance Classes, Music & Drama Workshops, Arts n' Crafts, Karate & Self Defence, Animal Ambassadors, Mad Science, Magic Shows, Visits from Princesses & Superheroes, and much more! See below for the camps that are currently being offered.
Ages 4 -12 years
New Amazing location at 370 Eglinton Ave WEst
Half day or full day options
www.grooveschoolofdance.com
416-919-2194
---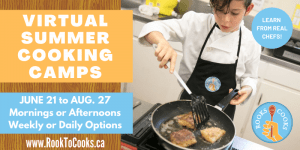 Rooks to Cooks has got you covered this summer with delicious & fun Virtual Cooking Camps! Kids will eat up the delightful recipes and enjoy interacting with peers online! Experienced chefs keep children engaged and learning with amazing weekly or daily camps! June 21 to Aug. 27; mornings or afternoons.
https://www.rookstocooks.ca/summer-cooking-camps/