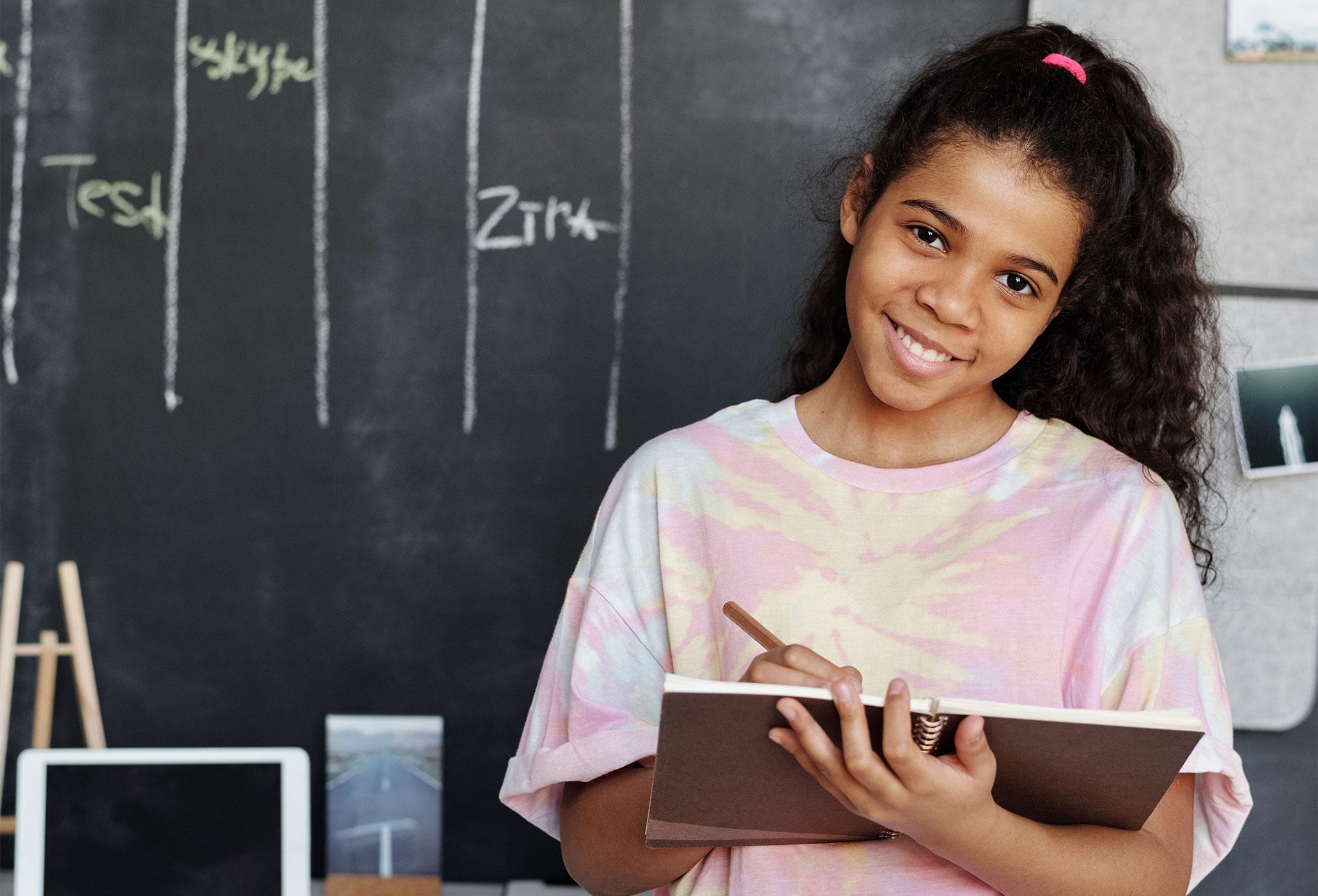 Extracurricular Digital Guide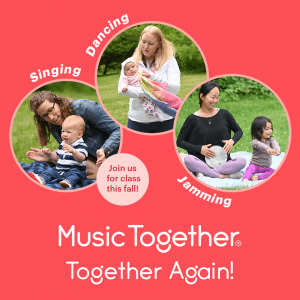 At Fun With Music Together® in the park, you'll have access to the same high-quality music and movement curriculum loved by millions of families and teachers around the world—in parks around the GTA. Music Together in the park is designed to teach the way young children learn: through play. We can't wait to see you!
---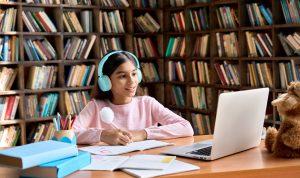 e3 offers fun, supportive public speaking classes. We offer a variety of classes for children aged 7-16 years of age! Recently featured on City-TV, we believe in helping youth strengthen their communication skills and learn new ones. In our 12 week classes our students learn how to engage audiences with effective speech construction, vocal variety and confident body language. All classes allow our students the chance to practice speaking impromptu skills. Semi private and private lessons are also available.
---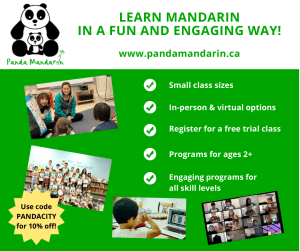 Panda Mandarin offers fun and engaging Mandarin language programs for children from 2-12 years old, and from beginners to advanced students. Our monthly Mandarin Explorers program is great for those wanting to 'explore' the language for the first time. The term-based Mandarin Voyagers program is perfect for those with some exposure and want more depth. And our full-year Mandarin Scholars classes are specifically designed for those wanting an academic focus with the option to write the standardized HSK exams. We have something for everyone! Find out why parents have come to trust us and students want to come back learning with us! Programs are available virtually and in-person, afterschool and on weekends! Private tutoring, learning pod, and school programs available too.
---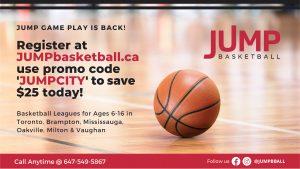 JUMP BASKETBALL
Jump Basketball is changing the way Youth Basketball Programming is delivered in the GTA! We combine best-in-class teaching techniques + basketball fundamentals + challenging gameplay to ignite that lifelong passion for the sport. JUMP offers convenient programs for all players ages 4-16 in Toronto, Brampton, Mississauga, Oakville, Milton, and Vaughan.
Sign up today at www.jumpbasketball.ca and use discount code "JUMPCITY" to save an additional $25 while spots are still available!
---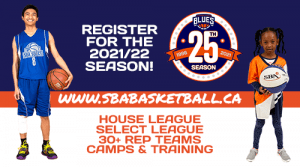 Scarborough Basketball Association
REGISTER NOW FOR OUR 2021 FALL BASKETBALL PROGRAMS! Formed in 1996 as a non-profit organization, the Scarborough Basketball Association has a simple game plan – to provide boys and girls in and around the Scarborough area with the opportunity to grow and enjoy life through the sport of basketball.
We offer a variety of programs for kids ages 5-19 from beginners to our Scarborough Prep programs for elite players.
Registration is now open for our 2021 FALL HOUSE LEAGUE, SELECT AND REP PROGRAMS. Learn more at Scarborough Basketball Association
---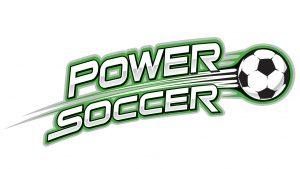 POWER SOCCER
Power Soccer offers dynamic and enjoyable soccer training programs that are completely focused on player development. Soccer programs are available for players of all skill levels. We offer year-round co-ed programs as well as girls only classes. Register for weekly soccer schools, Winter Break, March break, Summer & PA day camps. Team training, 1 on 1 sessions & semi-private classes are available as well. Locations in North Toronto, East York, Leaside, the Danforth, York Mills, Bayview Village, & more
Power Soccer
logan@powersoccer.ca / 416-425-6062
---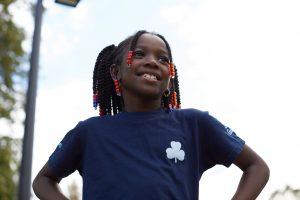 Girl Guides of Canada
Girl Guides is an all-access pass to unlimited adventures, confidence-building moments and ready-for-anything skills! Girls ages 5 to 17 can shine as they take the lead and explore new challenges – all with the support of other girls and women who cheer them on every step of the way.
---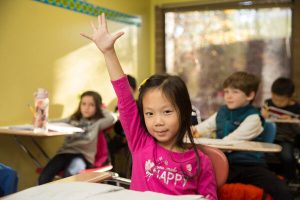 Russian School of Mathematics
The Russian School of Mathematics (RSM) is an award-winning, after-school math enrichment program for K-12 students. Recently named "among the top schools in the world" by the Johns Hopkins Center for Talented Youth, we help children of all levels excel in mathematics.
Our approach is built on the classical tradition of using mathematics as a vehicle to develop our students' math fluency, intellect, and character, empowering them for life.
We believe all children are capable of developing a solid foundation in math if it's taught correctly. By guiding students to derive new concepts based on those they learned before, we promote understanding over memorization. We ask our students to become thinkers and analysts, encouraging them to discover solutions and reflect on how they reached that solution.
Hybrid and in-person classes are available. For more information or to schedule a free math evaluation call 416 800-9119 or visit our website https://www.russianschool.com/location/toronto
---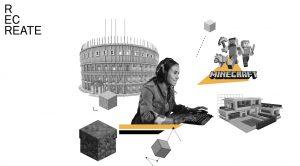 Daniels
The Daniels Faculty at the University of Toronto has launched outreach programs for FALL 2021 & WINTER 2022!
Daniels Design Bootcamp 
(ages 16-18+ years old)
Read More
Daniels Minecraft Program
(ages 8-14 years old)
Read More
Daniels Digital Design Program
(ages 12-15 years old)
Read More
URL: Outreach
CONTACT INFO:aidan.cowling@daniels.utoronto.ca
---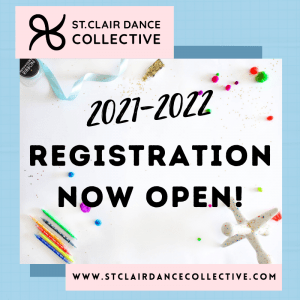 St. Clair Dance Collective
Looking for dance and fitness programs this Fall 2021? Well St. Clair Dance Collective is an award-winning community-based studio offering fun, flexible and affordable programs in a non-competitive environment. Join our seasonal programs outdoors, indoors or virtually for toddlers to seniors. Advanced students, try our 3 new dance crews. Let's Dance!
---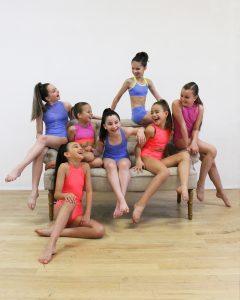 Rhythm & Grace Dance Academy
Vaughan Dance Studio
Recreational, Part & Full Time Competitive Dance Program
Affordable price for monthly payment, costumes and competition fee.
New students , first class FOR FREE.
Siblings up to 50% off
Each child participates in our Annual Recital, Year-End Show
---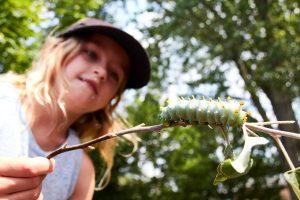 Willowgrove
Since 1968, Willowgrove's interactive approach to outdoor education has welcomed thousands of students, teachers, and parents from across the GTA to their hundred-acre farm. Offering a Nature School, Outdoor Learning Centre, and hands-on workshops, Willowgrove's programs follow the rhythms of the seasons and provide curriculum linked programs for students of all ages.
---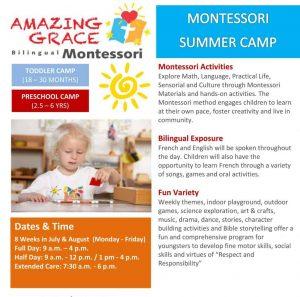 Registration for Summer Camp is now opened!
Featuring 8 weeks in July and August, toddlers and preschoolers will explore the Montessori method in fun and engaging ways through our weekly themes.
Ages: 18 months to 5 years-old
Options: Full Day, Half Day, Extended Care
Please visit our website for more details!
Contact us for the Registration Package.
---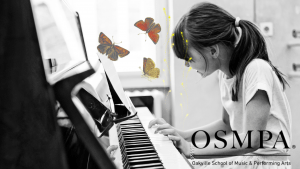 Join the Oakville School of Music and Performing Arts this summer where your child can explore their musical potential! Whether you are new to music or continuing your studies, summer camps are offered for all instruments and musical abilities for ages 4+ Explore the Gruffalo camp, discover group classes, and learn more online www.osmpa.ca
---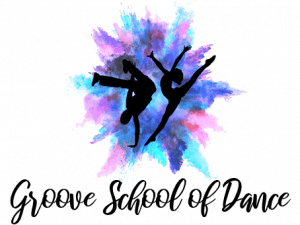 CAMPS AT GROOVE SCHOOL OF DANCE
Groove offers amazing Summer Camps to keep your little one busy & engaged.
All camps include daily activities such as Dance Classes, Music & Drama Workshops, Arts n' Crafts, Karate & Self Defence, Animal Ambassadors, Mad Science, Magic Shows, Visits from Princesses & Superheroes, and much more! See below for the camps that are currently being offered.
Ages 4 -12 years
New Amazing location at 370 Eglinton Ave WEst
Half day or full day options
www.grooveschoolofdance.com
416-919-2194
---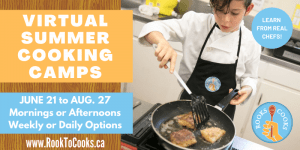 Rooks to Cooks has got you covered this summer with delicious & fun Virtual Cooking Camps! Kids will eat up the delightful recipes and enjoy interacting with peers online! Experienced chefs keep children engaged and learning with amazing weekly or daily camps! June 21 to Aug. 27; mornings or afternoons.
https://www.rookstocooks.ca/summer-cooking-camps/
---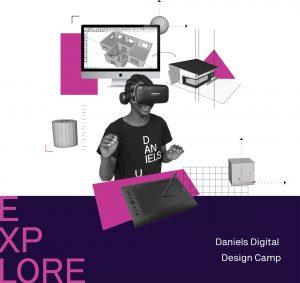 The Daniels Faculty is excited to bring back our online camps for summer 2021! We offer a range of outreach programming from youth (8 years and up) to high school to life-long learning.
Our summer programs explore the fundamentals of design and architecture while building teamwork and communication skills in fun and creative ways. From concept to presentation, participants will develop skills in a broad range of design tools and techniques, providing a strong foundation to explore your creative potential.
Registration is now open for our summer online programs (June 28 to September 3, 2021). Sign up today!
Daniels Faculty Outreach Programming – Summer 2021
Daniels Minecraft Camp Online (ages 8-14)
Daniels Digital Design Camp Online (ages 12-14)
Daniels Design Bootcamp (ages 16+)
NEW Daniels Architecture & Film Bootcamp (16+)