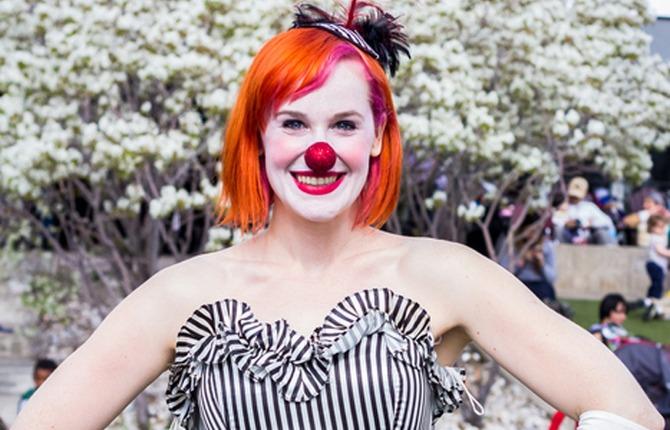 It's a kid's world at Harbourfront in May
Harbourfront Centre is bursting with life this May, and kids are encouraged to come and explore its many fantastical worlds.
Harbourfront Centre is home to Canada's largest literary event for kids – The Forest of Reading® Festival of Trees™. Every year, more than 250,000 Ontario children read and vote for their favourite books. The two days of awards celebrations are packed with live entertainment and fun workshops on May 12 and 13. Visit ifoa.org for details.
If your kids have ever wanted to run away with the circus, now's their chance. From May 16-18, Harbourfront presents HarbourKIDS: The Toronto International Circus Festival co-produced with Zero Gravity Circus. This free weekend features a thrilling sideshow alley for kids, dazzling performances, and a dash of magic.
From May 8-10, the Canadian Children's Opera Company presents Alice in Wonderland. The production features more than100 singing kids and all the beloved characters from Lewis Carroll's classic tale.
Also onstage is Space Interrupted, part of our NextSteps series. This production is performed by the young dancers of the Canadian Contemporary Dance Theatre and runs on May 29 and 30.
At The Power Plant, you'll find a free scrapbooking workshop for children 8 to12. Kids explore identity, memory and history while putting together a family scrapbook on Sunday, May 3. Call 416-973-4949 to reserve a spot.
Visit harbourfrontcentre.com or call 416-973-4000 for more information.