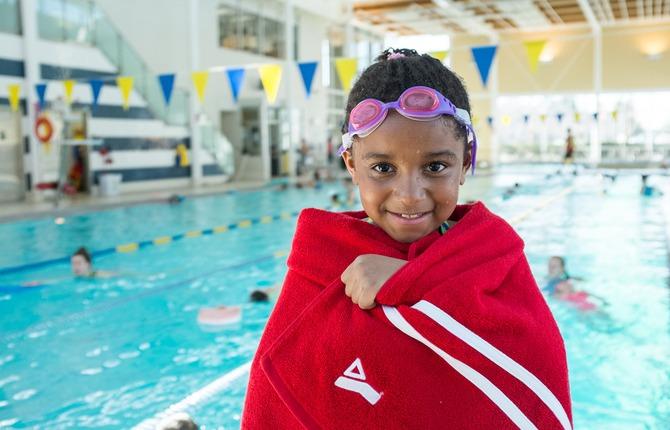 Healthy fun for the whole family on May 1
Taking the first steps to leading a healthy, active lifestyle as a family can seem like an overwhelming task. Limited time, energy and resources often become barriers that make it harder to lead – or even talk about – leading a healthier lifestyle.
If you can relate, head to your local YMCA on Sunday, May 1 for YMCA Healthy Kids Day. This free community event, created to show kids and families how simple daily actions can make a huge impact, is offered at YMCAs across Canada every year.
Bring your whole family to learn about the importance of a lifetime of healthy, active living by engaging in fun, active play together and discovering helpful tools, activities and resources from the YMCA and local community partners. With a special emphasis on exploring healthy living habits that will make a difference throughout the year, YMCA Healthy Kids Day is a great way to take those first steps towards a healthy, active lifestyle together.
Survey says…
According to a national survey commissioned by YMCA in 2015, a total of 85 per cent of Canadian parents are finding it difficult to promote healthy development and activity levels with their kids. And in an age where obesity and related chronic disease in our kids is steadily on the rise, this needs to change.
As a charity committed to building a healthy community that helps people achieve greater health, the YMCA will continue to look at healthy active living barriers that Canadian families are facing. Look out for another survey to be launched at this year's Healthy Kids Day asking you to share your feedback on barriers you are experiencing. The results will help identify challenges and create solutions to help break down these barriers.
Contact your local YMCA for the Healthy Kids Day activities planned for May 1 and bring your whole family to learn how to be healthier together. Visit ymcaofoakville.org for a schedule of events taking place in Oakville.