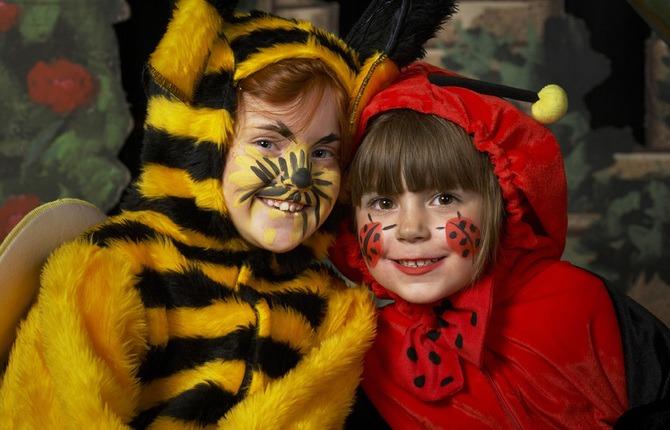 Free Family Show at RBG
Step right up to a show that has everything for families, from princess and magic show fans, to parents interested in winning prizes, discovering new products and services to kids who want to get the jump on Halloween.
City Parent's Free Family Show at Royal Botanical Gardens on Saturday, Oct. 25 begins with a treat of loot bags for the first 750 guests. A costume parade leads into a day filled with a full slate of family-friendly entertainment. From the Cinderella meet and greet to the pumpkin hunt, reptile show, Woods Premier Martial Arts demonstration and Scott Dietrich's magic show, there is plenty to amuse the kids. There are unique gifts and items for all ages to be found in the Marketplace and exhibitors with a wide range of products and services.
It's always fun to win prizes and the Family Show offers plenty of opportunities. The amazing prizes to be won are courtesy of Supperworks, Americana, and Happy Little Sleepers, Medieval Times and Burlington Performing Arts Centre with four tickets to The Musical Adventures of Flat Stanley. Winners will be drawn at 2:45p.m.
The Family Show runs from 10 a.m. to 3 p.m. Supperworks, a business that helps clients prepare tasty, nutritious meals at its facilities, is the show's feature sponsor.
Come to the show and explore Royal Botanical Gardens for free as well. There are formal gardens and acres of natural land for families to enjoy the great outdoors and beautiful fall scenery.
For more details about City Parent's Family Show, follow Twitter@cityparentmag and Facebook/cityparent.