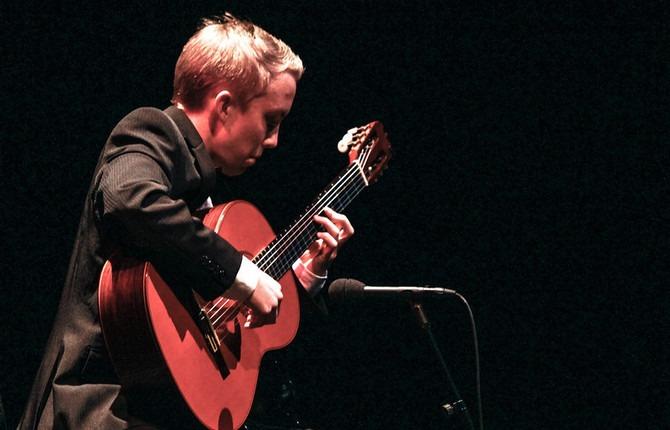 From ukuleles to speech arts, festival showcases talent
The Rotary Burlington Music Festival is a competition and an opportunity for amateur musicians to perform before friendly audiences, but above all, it's designed to be fun.
Now in its 15th year, the two-week long fall event includes a series of competitions in various classes of music and speech arts, as well as a Grand Festival Concert at the Burlington Performing Arts Centre. It's all open to the public and entries are being accepted until the end of September.
Classes run Monday through Saturday beginning November 4, from 9 a.m. to 9 p.m. with adjudicators from across Canada. The opportunity to receive expert critiques and advice is the main reason many enter the festival; last year there were approximately 600 participants with 1,300 entries, as participants can enter more than one class.
The festival also inspires musicians to continue their lessons and to prepare for music exams, said Festival Coordinator, Dawna McDade.
Scholarships are awarded based on the recommendations of adjudicators and are presented at the final concert.
There is a variety of musical disciplines included, such as speech arts, choirs, ensembles/orchestras, guitar, live creativity, composition, music theatre, classical voice, piano, strings, brass and woodwinds.
New this year is a world music category, which allows musicians to perform using non-Western instruments as soloists, duets and groups. Other new categories are recorder groups, ukulele groups, guitar orchestras and chamber groups. And there are many new classes being offered this year in speech arts.
Registration is open until midnight on September 30 with the festival running Monday, Nov. 4 to Saturday, Nov. 16 at various Burlington venues.
The grand festival concert on Saturday, Nov. 23 at 7 p.m. art Burlington Performing Arts Centre features the top performers.
Day passes are available for $3 and two-week passes are available for $10 at the BPAC box office or call 905-681-6000.
For more information, visit www.rotarymusicfest.org.