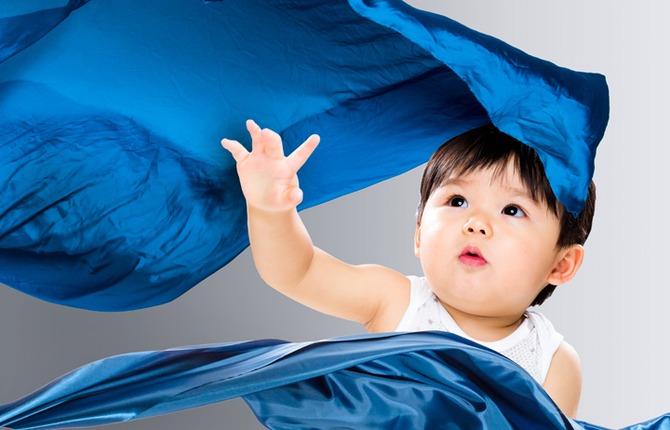 Theatre for babies
Created specifically for infants, One Think Leads to Another is an innovative new work commissioned by Young People's Theatre for its 50th Anniversary Season presented in the Studio from February 8 to 21.
Developed from former YPT Artistic Director Maja Ardal's original concept, research and theme, this unique work is a collective collaboration by Maja along with Jani Lauzon, Mary Francis Moore, andJulia Tribe.
As they develop and thrive, babies use all of their senses to learn about the world. In this play, performers engage with YPT's youngest-ever audience using music, enticing visuals, and tactile experiences. The show features the transformation of every-day objects into fantastical phenomena. When the show is over, kids and caregivers can experiment with objects from the play right on the set – to have their own additional play experience.
A YPT press release states; "One Things Leads to Another is sure to engage, stimulate and delight baby and parent or adult companion alike."
Participants will sit on mats on the floor enabling adults to interact closely with their infants. YPT has made special arrangements to accommodate parents, with a special stroller station, diaper changing station and a quiet area. Recommended for ages 3 to 12 months, but suitable for up to 24 months. Performances are Sunday to Friday at 9:30 a.m. and 2:30 p.m.
For more information visit youngpeoplestheatre.ca. Contact the box office at 416-862-2222 for tickets.