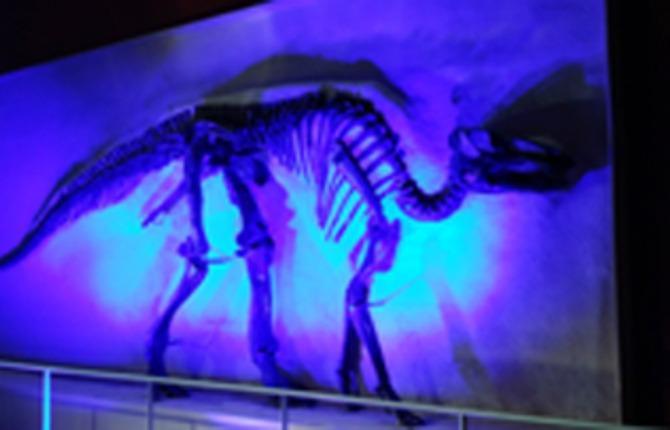 Royal Ontario Museum comes to life with Friday Night Live Event
By Vanessa Lupton
When we think about the Royal Ontario Museum (ROM), many of us conjure up memories of school field trips, family outings and learning about history from around the world. The idea of a nightclub is not something we consider, until now.
The Royal Ontario Museum has launched its annual Friday Night Live event, which runs on Friday nights until June 24, 2016. Toronto's hottest adult only social event, this fun-filled night features a fresh line up DJs and performers, fabulous food vendors, and themes that include tattoos, fashion, music and even a night focused on the T-Rex.
Take a spin on the multiple dance floors, tour the museum at your leisure and visit current exhibits, stop by the many food vendors, and enjoy a night out ROM style.
Running from 7 to 11 p.m., Friday Night Live is a great way to start off your Friday evening, or to have some fun while still being home early enough to relieve the babysitter. General admission is $15, $13 for students and $5 for Royal Ontario Museum members.
For more information on individual themes, and to guarantee entry by purchasing tickets in advance, visit www.rom.on.ca/fridays.