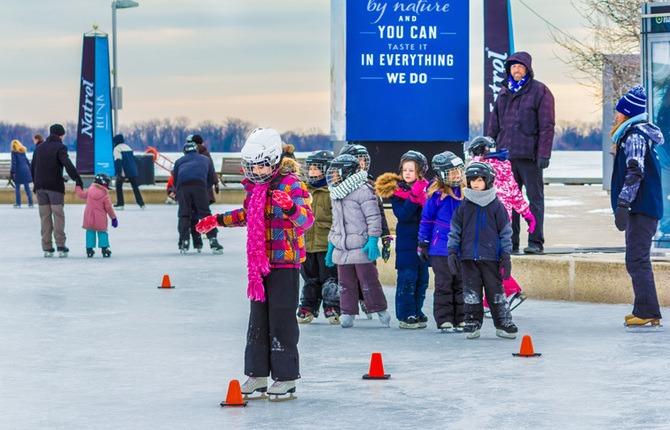 Learn to skate at Harbourfront Centre
Bundling up on a crisp winter day and taking a spin on a fresh sheet of ice is a recipe for great childhood memories. Harbourfront Centre provides a safe, fun and inclusive environment for kids of all ages to take part in this great Canadian tradition.
Learn to Skate classes at Harbourfront Centre take place on the Natrel Rink, Toronto's most unique outdoor skating destination. With classes for all ages and skill levels, skating lessons are also a great way for your kids to keep active this winter. Sign up on the Harbourfront website and you are on your way to mastering the blades.
There's even more fun to be had with your skates on. Every Saturday in January, Harbourfront Centre hosts DJ Skate Nights, Toronto's best winter block party. This family-friendly evening was voted the number one free event in Toronto by "NOW Magazine". Bring the whole family and skate under the stars while top DJs spin the soundtrack to a memorable night.
Visit harbourfrontcentre.com or call 416-973-4000 and the outdoor fun this winter.