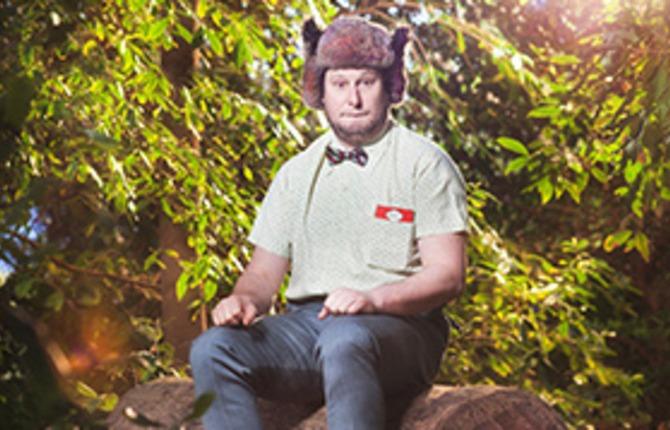 Big Bad Wolf coming to St. Catharines
He's the most villainous character in fairy tales.
But what if the Big Bad Wolf, made infamous for terrorizing a little girl off to visit her ailing grandmother, wasn't so bad after all? What if he was just misunderstood?
Cue the alternative ending to one of the Brothers Grimm's most famous stories. And enter Windmill Theatre to help us truly see the forest between Red's and Grandma's house for the trees, along with all the characters lurking among them.
The Australian theatre troop brings Big Bad Wolf to St. Catharine's brand new state-of-the-art FirstOntario Performing Arts Centre on Wednesday, April 27, giving us the backstory on a sharp-toothed scoundrel that taught generations of children about avoiding danger and listening to Mom.
"In these modern times, there is a more important story to tell," said Director Rosemary Myers. "That juggernaut of hype is a more dangerous story. The most important thing is getting to know people and making your mind up from that."
Children of all ages will discover the much-maligned "Wolfy" in Windmill's Big Bad Wolf is a dyslexic, poetry-loving vegetarian who desperately wants a friend. He finds one in Heidi Hood, Red Riding Hood's distant cousin living in Alarmsville, where homes are equipped with top-notch wolf-warning systems to alert residents when one is near.
Like Wolfy, Heidi has faced her own hurdles when it comes to acceptance by others. Together, they offer an endearing, universal tale about outsiders and everybody's need to be let in by somebody.
Called charming, engaging and clever by critics around the world, Big Bad Wolf serves up an important life lesson for children in kindergarten through Grade 4.
Big Bad Wolf is one of four productions for children to make a stop at the FirstOntario Performing Arts Centre this spring.
Tickets for the 7 p.m. performance on Wednesday, April 27 are available at www.firstontariopac.ca.