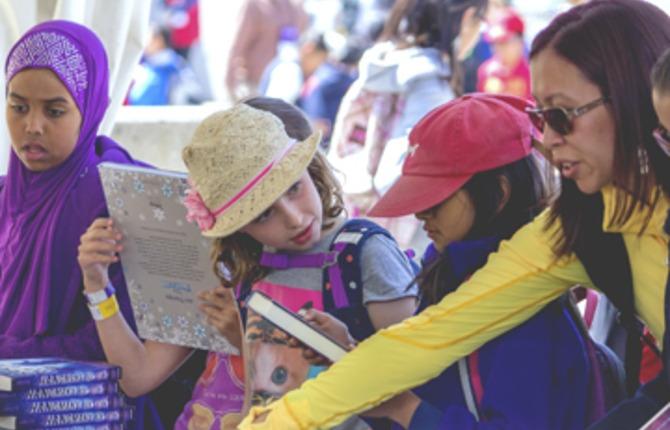 Be inspired at Harbourfront Centre
Harbourfront Centre is the perfect place to inspire your kids with dance, film, literature and more.
For kids who like to move to their own rhythm, the acclaimed dance series NextSteps returns this month for an exciting new season. On Sunday, Oct. 2, Pratibha Arts brings together South Asian dance and percussion in SADHANA and, on October 21–22, see Wen Wei Dance performers explore their shared heritage in Made in China.
At Reelworld Film Festival on October 12–16, experience films from around the globe made to inspire change on important issues. Your kids can learn and participate all festival long through films and VR games at the digital storytelling zone.
Don't miss the International Festival of Authors (IFOA), October 20–30, and celebrate the work of leading Canadian writers. Have literary fun with puppets, theatre, storytelling and Canadian children's authors and illustrators at the Toronto Public Library's Book Bash on Saturday, Oct. 22, an all-day event in partnership with IFOA.
For a full schedule of events visit
harbourfrontcentre.com