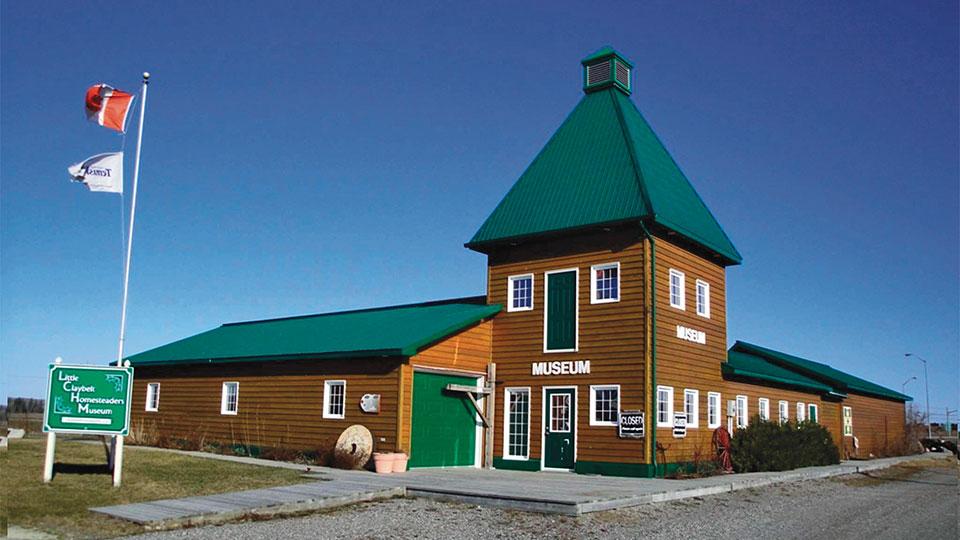 Summer Lingers at Temiskaming Shores
The vacationing throngs are gone, nights begin to subtly cool, and there is the first hint of colour in the leaves. Fall is just around the corner. But there's still life left in summer yet, just enough time for a road trip to Temiskaming Shores.
Stretching along the eastern side of the lake for which it is named, the City of Temiskaming Shores (comprising the former towns of New Liskeard and Haileybury, and the Township of Dymond) has been defined by nature.
New Liskeard sits on the southern edge of the Little Claybelt, a geographic anomaly of rich soil amidst the otherwise rocky Canadian Shield. Despite suitable soil, it wasn't always easy for settlers. The hardships they faced, and their triumphs in growing a frontier village into a modern town, is told beautifully at the Little Claybelt Homesteaders Museum (claybeltmuseum.ca). Make sure to pose with Ms. Claybelt, the towering cow that's iconic to New Liskeard.
Neighbouring Haileybury was shaped by nature in a very different way. In 1922, the young community was wiped off the map by the Great Fire, which razed 650 square miles, killed 43 and left thousands homeless. Haileybury rebuilt into the community it is today, a lakeside town with style. The waterfront is spectacular, with walking trails, a playground, in-season waterpark, and great views. Watch for a monument depicting people seeking shelter from the flames in the lake.
Photo op
The region's natural splendor is on display at Pete's Dam, where a short all-ages trail culminates in a waterfall.
When
Visit Sept. 15-17 and your family can attend the New Liskeard Fall Fair (newliskeardfallfair.ca), one of Northern Ontario's largest fairs.

Where to stay
Rest your head at the local Econo Lodge (choicehotels.com), an award-winning franchise located on Highway 11 at the entrance to New Liskeard. The interior has been sleeky kitted out with modern furnishings and clever design, and the hospitality is especially warm. Best of all, Econo Lodge offers can't beat prices.
Taste of local
Attached to the Econo Lodge, Ali's Grill and Bar (facebook.com/Alisgrillandbar) offers excellent food and the convenience of walking to your room. Hint: Order the fish and chips. At 28 on the Lake (28onthelake.ca) guests enjoy spectacular scenery from the lakeside patio and food that matches the views.
Vacations aren't just for kids. When it comes to beer you can't get more local here than Whiskeyjack Beer Company (whiskeyjackbeer.ca) in Haileybury. Make time to pop in and grab a few cans of Abitiki Amber or Cold Front Pale Ale to go.
Raise a glass to Temiskaming Shores. For more information, go to temiskamingshores.ca