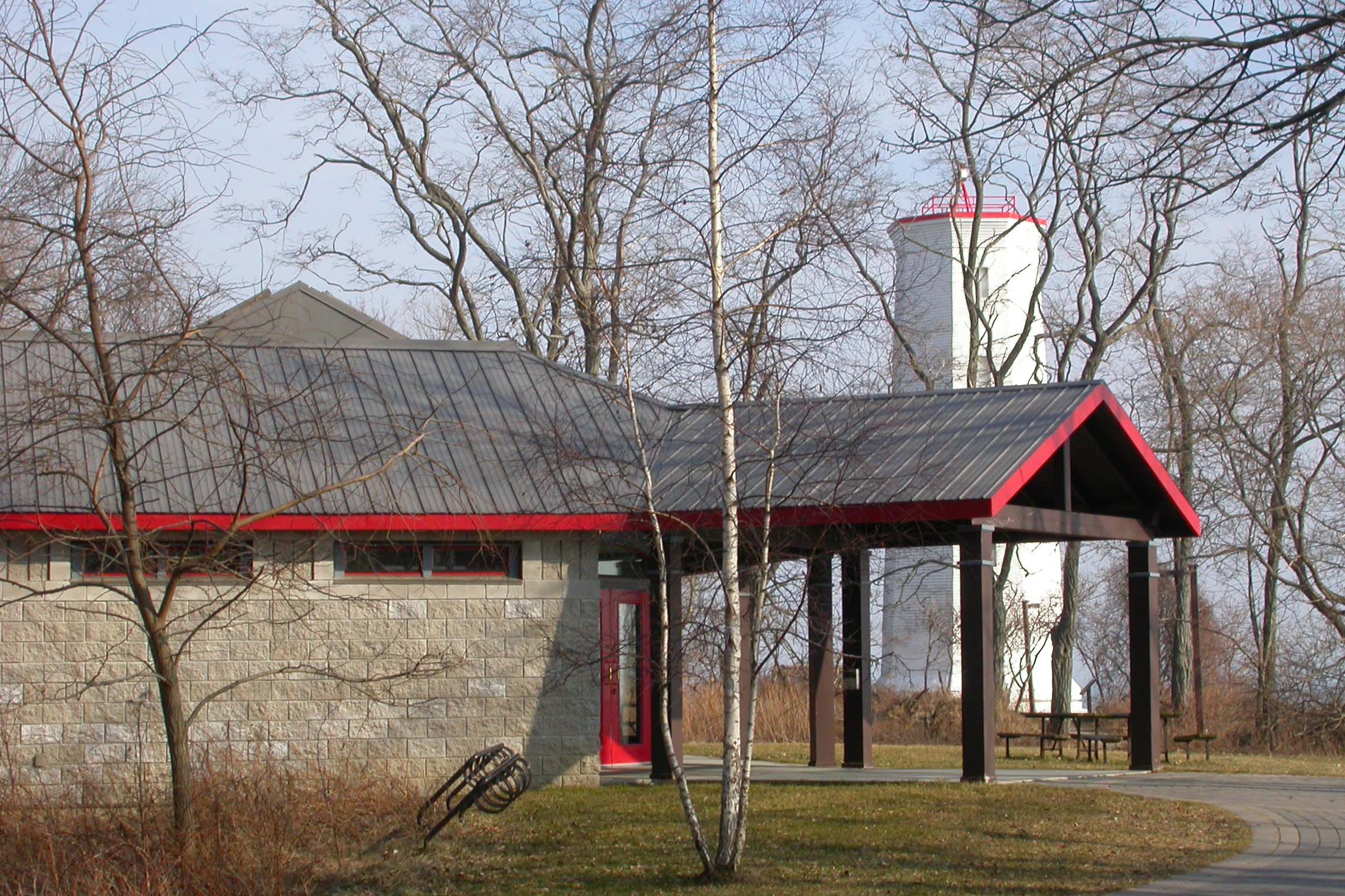 Presqui'ile Lighthouse and Lighthouse Interpretive Centre
Presqu'ile Provincial Park is perhaps best known for summer days spent swimming and sunning on one of Lake Ontario's longest beaches. But those in the know will tell you there's much more to the park than just frolicking in the water. If asked, they would point you to historic Presqu'ile Lighthouse.
"Presqu'ile Lighthouse is the second oldest continuously operating lighthouse on the north shore of Lake Ontario," explains David Bree, Senior Discovery Leader at Ontario Parks. "It was built in 1840 as part of a chain of navigational aides around Prince Edward County, which was a notorious graveyard for shipping in the early 1800s."
In the tower's shadow stands the Lighthouse Interpretive Centre, which incorporates the original lighthouse keeper's cottage and tells the rich story of Presqu'ile in an entertaining and interactive fashion.
"The Lighthouse Interpretive Centre is a celebration of the marine heritage of Lake Ontario and Presqu'ile's part in it, including shipping, the War of 1812, and rumrunning," says Bree.
The history of the lighthouse naturally has a place of prominence within the centre. We learn, for example, that it originally had an eight-sided lantern house (cupola) atop the tower, and that the first lighthouse keeper, William Swetman Sr., served from opening of the light in 1840 until his death in 1871, at the age of 86.
Here we also relive the story of the tragic shipwreck of the schooner, Speedy, in a dramatic video re-creation. In 1800, Presqu'ile was designated as the site of 'Newcastle,' the planned capital of a district that would become the counties of Northumberland and Durham. In October 1804, the Speedy was transporting a prisoner, witnesses, judge, and lawyers to the newly built courthouse there when the vessel sank, resulting in the loss of all on board. After the disaster, the capital was moved to a new site at what would later become the town of Cobourg.
And we learn about the epic achievement that was the construction of the 12km long Murray Canal, built between 1882 and 1889 across the isthmus of the Presqu'ile Peninsula to provide a safer and shorter route for sailing vessels following the north coast of Lake Ontario.
Just as the 19th century lighthouse illuminates the darkness, the Presqu'ile Lighthouse Interpretive Centre casts light on the region's maritime past
The Lighthouse Interpretive Centre is open 10:00 a.m. to 5:00 p.m. every day between Canada Day weekend and Labour Day weekend and 10:00 a.m. to 4:00 p.m. on weekends in spring and fall. For more information go to friendsofpresquile.on.ca/the-lighthouse-interpretive-centre.php