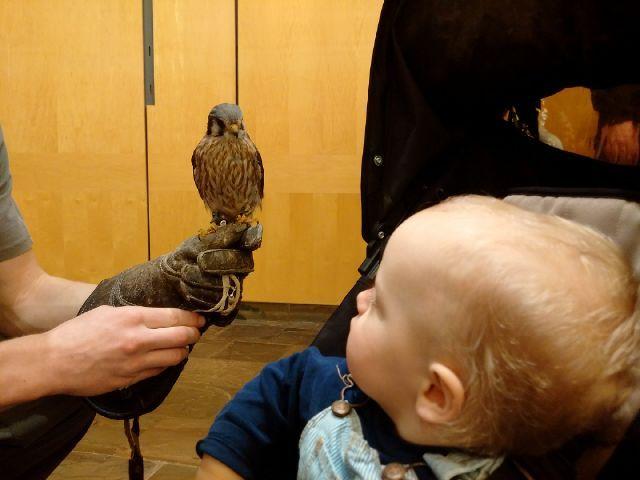 Northern Owl exhibit on now at Niagara Parks Butterfly Conservatory
By Christine Davis
Until Monday, April 17, you can fix your eyes on the Northern Owl Exhibit, as well as the beautiful butterflies, at Niagara Parks Butterfly Conservatory.
This exhibit, which features 11 mounted owl specimens featured in small settings suggestive of their natural habitats, provides a unique opportunity to experience owls and learn more about their lives.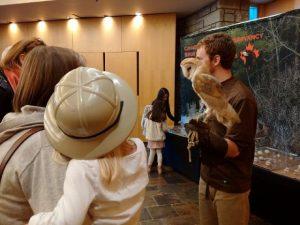 Additionally, there are live Birds of Prey displays and demos on specific days in March and April that as I experienced, you won't want to miss.
The indoor displays offer a chance to get up close and personal with a selection of birds and handlers during a meet-and-greet session in which you can ask any questions you may have. The handlers are very informative and happy to spend as much time as is necessary to satisfy your curiosity.
The outdoor demos, located south of the Butterfly Café next to the School of Horticulture lecture building at the Botanical Gardens, lets you see the birds in flight. The handlers, who are again engaging and informative, offer meat as reward for the birds travelling around the roped off area, which spectators can gather around.
During our visit an owl named Jack really entertained my two kids, with my daughter telling everybody for days that the birds "eat meat".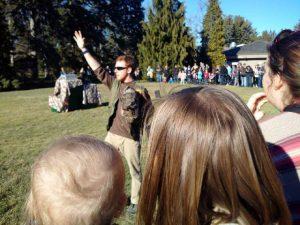 The exhibit, displays and demos are all included with each Niagara Falls Wonder Pass and give you a glimpse into the fascinating and less well-known aspect of owl behaviour, biology and lifestyle – like the fact that owls don't have a sense of smell!
For demo and display dates visit https://www.niagaraparks.com/niagara-falls-events/northern-owl-exhibit.html.