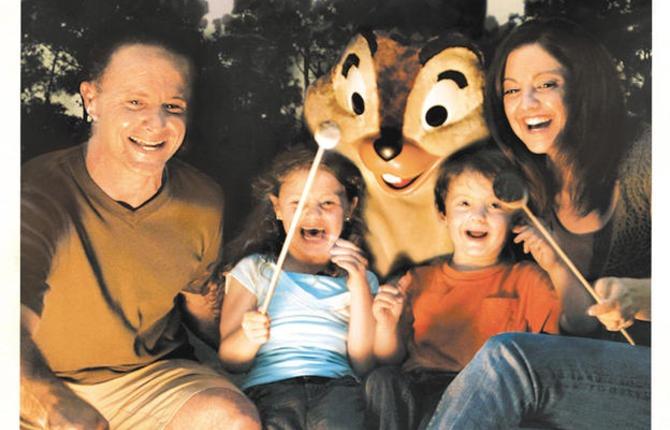 Money saving tips for Disney trips
While vacations at Walt Disney World have the reputation of being expensive, there are many ways to save money and make your visit to this magical place more affordable. Here are a few tips:
Timing is Everything Certain times of the year – Christmas week, Spring Break, Easter, and summer vacation – mean higher costs for hotels and meals. Go during Disney's "value seasons" and you'll pay considerably less. If you'll be staying for five days or fewer, avoid weekend nights when resort rooms are more expensive.
Check out the Deals
At slower times, Disney offers discounts on hotel rooms, tickets and sometimes meal plans. Check websites like mousesavers.com and allearsnet.com for current special deals. While you're on the net, sign up with Disney.com – you may get an email with a "pin code" that offers you discounts when you book a vacation.
Economical Accommodations Options
Staying on-property will cost you more, but gets you extra time in the parks, the option of buying a dining plan, and other perks. Your cheapest on-site option, if you have a tent or camper, is Disney's Fort Wilderness campground. For more deluxe rooms at a discount, consider renting points from a Disney Vacation Club owner – see disboards.com for information on how to do this.
Everyone's Gotta Eat
Pack foods for a quick breakfast in your hotel room (fruit and granola bars, for example), and make your big meal of the day lunch, which is less expensive than a restaurant dinner. Take advantage of the fruit and vegetable snack carts in each park for nutritious snacks or to round out a meal of hot dogs or burgers. If you prefer a sit-down restaurant meal each day, consider one of the Disney dining plans – see allearsnet.com for all the details and tips to help decide if one will work well for you.
Making the Most of it
When you're in the park, time is money. Take time before you go to check out which rides your kids are big enough to ride (and which ones they want to ride) and any attractions that are closed for refurbishment. Plan a route that will let you hit their top choices and reduce time spent searching for the next ride you want to try.
Fun Outside the Parks
Staying eight days? You don't necessarily need park tickets every day – there are plenty of fun things to do outside the parks. For example, Fort Wilderness has a campfire and a sing-a-long with Chip and Dale every night, followed by a Disney movie shown outside under the stars. Animal Kingdom Lodge gives tours of its restaurants and collection of African artwork. Those are just a few of the free events you can take part in. Others- such as a pirate cruise for young pirate-wannabes, or horseback riding through the woods – will require a fee, but can be a fun alternative to the parks. And don't forget your resort pool – a great place to relax for a few hours.