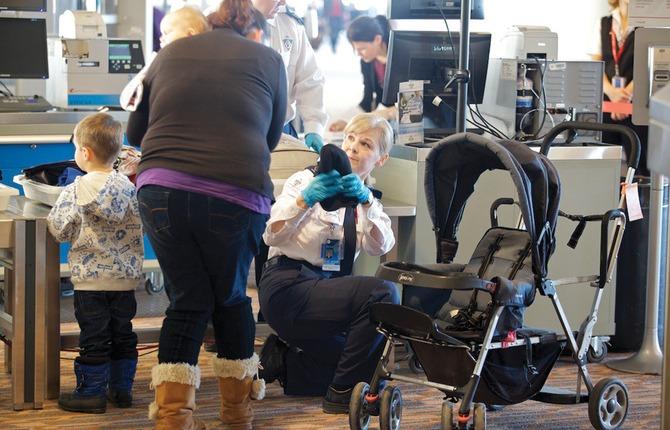 Mom-tested travel tips and tricks
By Meagan Ruffing
Summer is the perfect time to take that much needed family vacation. Whether you're planning on flying or driving – these three moms have some of the best tips from packing to snacking to help you reach your destination.
Sometimes, the most daunting task of prepping for a trip can be the packing. Deciding whose stuff goes where and how much to bring can stress out even the most experienced traveler. Traci Rhea gives her 3-year-old daughter Harper, a list of items to be packed. "She'll go in to her room for at least 30 minutes and 'pack'," says Traci. "It makes for an easier time when I have to pack."
This small but ingenious idea can make your child feel like they are helping to prepare for their family trip. Giving children responsibilities – even as young as 2-years-old, will make them feel important and included.
Mother of two, Alice Van der Heyden, makes the long trip back to her native land of New Zealand several times a year. With more than 68 hours flown over the past six months, Alice says she has gotten pretty good at this traveling thing. "The best entertainment is other people," says Alice. She often finds that kid-friendly passengers on the plane can make the long trip a bit easier. "I also give my kids stickers to play with on the plane. They can stick them everywhere with not much mess."
Before and after she boards the plane she gives her 2-year-old son Alex, a responsibility. "I have him carry his own bag," says Alice. "He carries a little lunch bag and his stuffed bear. He's really into it."
Once you have arrived at your destination, the first thing you need to do is check in to your hotel. Micki Garren stays at 30-40 different hotels each year with her family and has become quite the expert on figuring out the best way to have the smoothest stay. "I will sometimes request the first floor," says Micki. "That way, if your kids make noise there will be no one below you to hear it."
Micki also has a few tricks up her sleeve when it comes to packing snacks in the car. "I like snacks that don't make a mess," explains Micki. She suggest prepackaged items such as goldfish crackers but also recommends buying in bulk and then separating in to small baggies to save money.
No matter where you are headed on vacation this year, try these simple tips for your next trip. The biggest thing you can do for yourself and your family to have a less stressful time is to plan, plan, and plan some more. Thinking ahead about things like deciding to roll your clothes in the suitcase to shipping items straight to the hotel or condo can cut down on potential stressors. After all, you don't want to find yourself saying that you need a vacation from your vacation!

Meagan Ruffing is a freelance parenting writer and stay-at-home mom to Dylan and Hannah. She enjoys traveling with her family and finding new ways to make each trip a little bit easier.