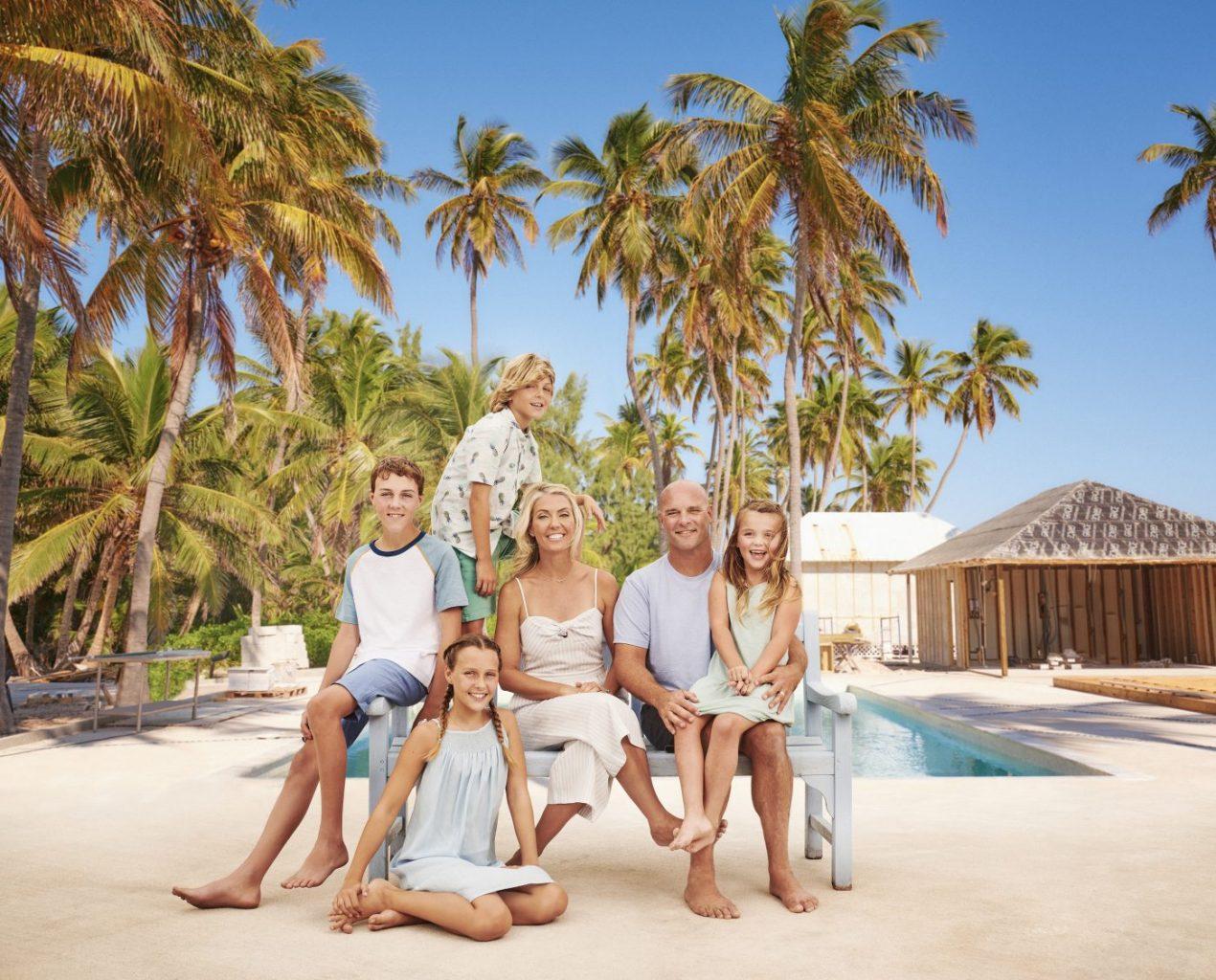 Living with your family in a new country
By Marlene Eisner
Note to readers: I had the pleasure of speaking with Sarah Baeumler before the outbreak of the coronavirus made sure we are all staying put for the next little while. So, although travelling is not on anyone's agenda right now, being distracted while staying at home is. We decided to print the article so your family can be entertained by watching the Baeumlers renovate their new resort, and then tuck away the important travel information for when life gets back to normal. Enjoy.
If you and your partner have bandied around the notion of packing up the kids and living for a while in another country, you're not alone. According to a 2014 Statistics Canada report, the Organization for Economic Cooperation and Development (OECD) estimates that 1.1 million people born in Canada were residing in other OECD countries at the beginning of the 21st century.
People choose to live outside of Canada for many reasons: A short-term job relocation, a work sabbatical or embracing the 'snowbird' lifestyle are some of the more common motivations. But for Canadian HGTV home renovation stars Bryan and Sarah Baeumler, it was a chance encounter that got the ball rolling. 
"We were in the Bahamas for a family vacation in August 2017," says Sarah Baeumler during an interview with City Parent. "We were on a boat trip and found Andros island. We decided to take a tour and explore the island."
After a bit of a drive, they passed a 'for sale' sign outside a rundown resort. They stopped and asked if they could see the property.
"We knew in five minutes that this was something we wanted to take on," says Sarah. "It took us a few months to decide if we were going to take the leap. It took six months from the day we saw the property until the day we left. I think that's a tight timeline," she says, laughing. 
So far, it has worked well for the Baeumler family (they have been living on the island for two years while the couple renovate the Caerula Mar Club Resort) and Sarah offers up some tips to help your move go a little easier. 
Money Matters
The first thing the Baeumlers thought about were their finances. As much as they hoped the resort reno would be a success, they had to accept the notion that it could fail and if it did, could they afford the risk?
"I think from a parent perspective we wanted to make sure it was the right time financially," says Sarah. "Could we recover from this if the project didn't work? Do we have enough years ahead of us to work and recuperate any losses to get back on track?"
Family Matters
Once they figured out the money angle, the next step was to discuss the idea with the children. The Baeumlers felt it was vital that everyone understood the implications of such a move, what it would mean, and how it would affect their lives. And they all had to be on board. At the time, their four children – Quentyn, Charlotte, Lincoln and Josephine (Jojo) – were 12, 10, six and four-years-old, respectively. "Our children were part of the whole process from day one," says Sarah. "If we were committing to doing something like this, it was going to be a family decision."
Because they were being asked to uproot their lives, the Beaumlers wanted the kids to understand the implications.
"For each child, they were at a different point in their lives," explains Sarah. "At four and six, Josephine and Lincoln were up for anything. For Quentyn and Charlotte, we looked at the window of opportunity, since neither were yet in high school. They were both at an age when a project like this would help shape them, to be invested, to meet new people and understand cultural differences. Obviously, there were questions about friends and schools, but we said we will take it as a family one day at a time and figure it out. Family will be the support system."
Health Matters
Moving from a city where drug stores are open 24/7 and walk-in clinics abound, to a small island with fewer modern conveniences, Sarah says she wanted to be prepared in the event her children got sick. 
"I probably worried about health more than Bryan," she laughs. "I packed a lot of children's medicine. I didn't know how accessible it would be. On the island, everything comes by boat. You can't run to Shoppers Drug Mart at midnight. That was my comfort. At least for a month, if anyone was sick, I could help. We even packed an EpiPen since we may have had an allergy we didn't have at home."
Time Matters
If time is on your side, then take it, advises Sarah. Be organized and do your research, everything from schools and banking, to the culture, laws, rules and regulations. But some things can't be known until you are actually living in the new country. For example, the Baeumlers moved to the island in March during the middle of the school year. At first, the children were home-schooled, with a lot of support from their teachers back in Ontario. By September, the children were enrolled in local schools. 
"I think you can research as much as you want," says Sarah, "but it's very different when you are living there. It takes longer than you think when you're in a new country. We needed to put down roots as a family and acclimatize. It was the best thing we could have done. Even opening up a bank account when you first arrive – it took us a few weeks. People think you can do it right away but if you have the ability to give yourself some time, that will be your saviour."
The Takeaway
"I think a lot of people's friends and parents say, 'I don't think you should go'. In this case, we trusted our gut and we included our children. Seeing it through their eyes now, we see how much they have taken away from it. Nothing can prepare you for that, seeing it through your children's eyes, for them to see how incredible it is to travel and how small the world really is. We would do it again in a heartbeat."