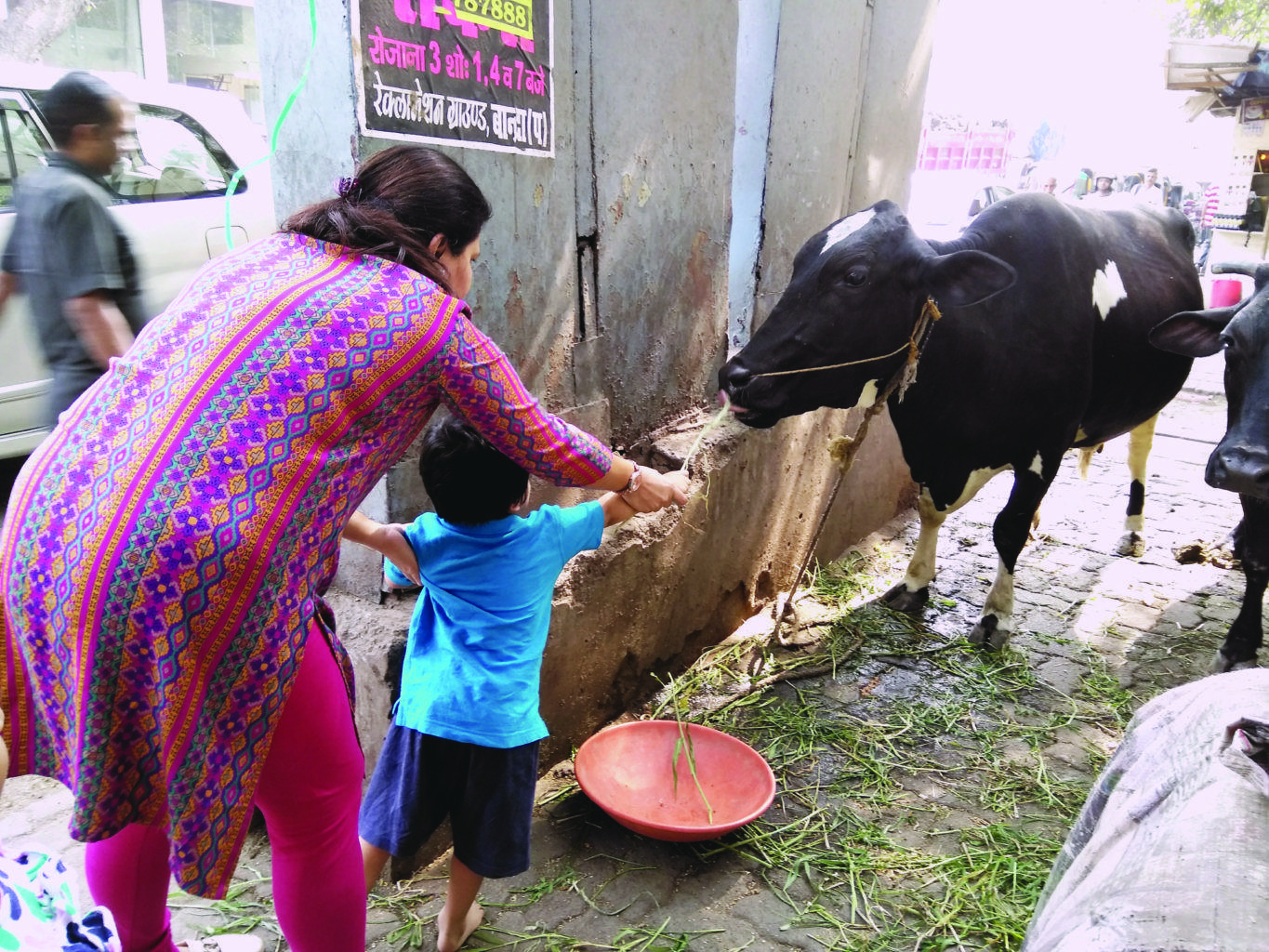 Going back home
By Kinjal Dagli-Shah
One of the first things we planned when our daughter was born six years ago was a trip to India, the country of her origin. At nine months old, she met all of our extended family and spent time in the homes in Mumbai that my husband and I were raised in. We also celebrated her first birthday there, a grand affair with 100 guests. Expectedly, she doesn't remember those moments with her own memory but she knows them because we have several photos to help her relive the days.
We did a repeat trip when our son was born three years later. At the time, our daughter had grown to an age where she could make memories and formed attachments to people and places. She also came back with a wonderful fluency in our first language, and is able to still converse in it when required.
Trips that connect children with their own culture and familiarize them with their roots play an important role in giving them a sense of identity. As parents, my husband and I believe in the importance of giving our kids an opportunity to get to know their heritage, and develop a sense of pride in it. Our goal is to make them feel comfortable in their skin, and help them view the unique combination of Indo-Canadian culture as a matter of good fortune.
Many parents in Canada seem to agree with this and take the effort to travel with their children to their countries of origin. Daysi Campoverde took her kids to Ecuador a few years ago. "My husband and I are both Ecuadorian. I was born there and still have family there while my husband was born here but all his family lives there. We decided to go because my husband took paternity leave when our second son was born and we decided that we would never have an opportunity like it again," recalls the mother of two from Vaughan. "My older son was 3 while the younger one was just 7 months old. It was tough for my older son to communicate with his cousins because he didn't speak any Spanish but kids are kids and playing is a universal language."
However, Campoverde recalls how the differences between Canada and Ecuador served as an eye-opener for them, especially their older son who was able to understand a few things. "It was strange for him to see kids living on the streets, or selling items on the side of the road to help feed their families. There is also police everywhere so it was a bit of a shock for him," said Campoverde, adding that the beautiful scenery made for some pretty memories. "The kids had never seen mountains before and the place where I'm from is mostly mountainous. We also ate delicious local dishes and partook in lovely home-grown food. It was awesome."
In fact, the trip gave Campoverde and her husband a chance to immerse in their culture and see facets of the country that they had never seen before. "We travelled a lot because my husband and I are from different parts of the country so we both got to experience new things."
For Paula Gouveia, a trip to her home city of Ponta Delgada on the Sao Miguel Island in Portugal 10 years ago has been the highlight of her memories with her children. "I am Portuguese and my husband is Canadian. He didn't really want to go so my kids and I decided to go on our own. At the time I was 29 years old and my older son was 7 while the younger one was just a year old," recalled Gouveia, a Toronto mother of two. Gouveia also took the opportunity to think of the trip as a dedication to her mother who had passed on. "My mother never got around to going back prior to passing away so it was a decision to honour her memory. I had some of my mother's family there and I wanted to meet them. The experience was incredible. I really felt like I was home. I felt like I did when I lived with my mother before she died and it felt so natural."
Gouveia would love to experience it again "in a heartbeat" and is planning another trip back to Portugal with her children in the next year or two. "We still look at the pictures and I love talking about the memories with them. My older son remembers some things but not as much as I would like. I take the time to remind him of things we did and experienced on the trip. This is also why I would like to go back now. They are 17 and 11 years old now so they would make and cherish their own memories and remember them forever."
Kinjal Dagli-Shah is a journalist and a writer who loves the smell of coffee and freshly rained-on earth. She lives in Stouffville, Ont. with her husband and children.