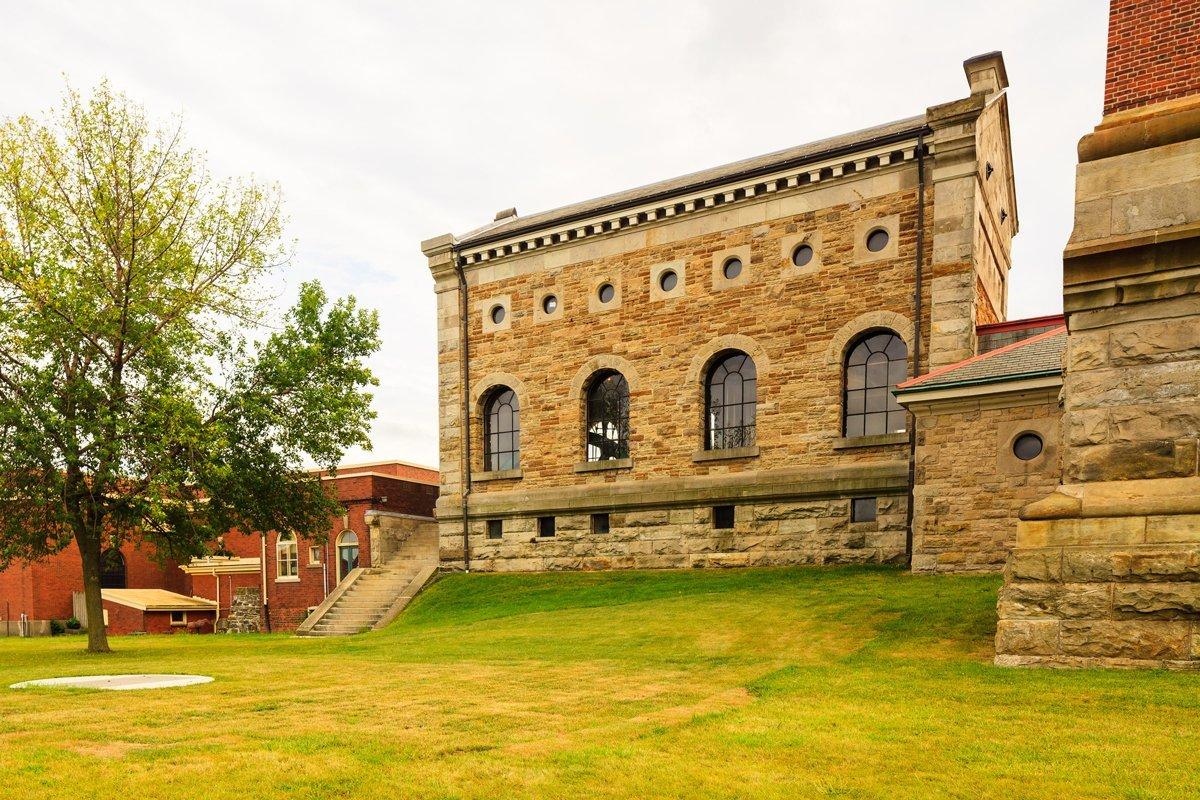 Family fun – There's lots going on at the Hamilton Museum of Steam and Technology
If you're looking for something fun to do with your family this summer, the Hamilton Museum of Steam and Technology is a great place to visit. Located on Woodward Avenue by Queen Elizabeth Way, this historic landmark is the oldest building in Hamilton, and home to the oldest stationary steam engines in Canada.
The Hamilton Museum dates back to Canada's Industrial Revolution. The stone building and sophisticated steam engines were built in the late 1850s to address Hamilton's contaminated water issues that plagued the area and spread diseases such as cholera. During the planning phase, the politicians and visionaries of the time wanted a water-treatment system that would proclaim Hamilton as one of Canada's most prominent and forward-thinking cities.
Thomas Keefer, a well-known Canadian engineer, designed the state-of-the-art 70-tonne, two-cylinder steam engine. Once completed and fully operational, each steam engine could pump over 227,124 litres of fresh water per hour to the city's main reservoir.
The Victorian-era stone building that housed the steam engines was constructed by local stonemason George Worthington, and is equally magnificent. The Hamilton Waterworks, also called Hamilton Waterworks Pumping Station, was officially opened on Sept. 18, 1860, by Edward VII, Prince of Wales during his Canadian royal tour. Today, the original building that houses the Hamilton steam museum is a designated historical landmark and a tribute to the city's remarkable past. The fully restored building and steam engines pay homage to the region's innovation during Canada's industrial revolution.
There is plenty to do at the Hamilton Museum of Steam and Technology. You can watch a daily demonstration of the steam engines in motion and learn more about the history and design of the oldest building in Hamilton and the uniquely designed steam engines. Take a guided tour with a knowledgeable interpreter, offered daily, or take your own independent tour around the facility. During your walk, enjoy the many exhibits highlighting the magnificence of the steam engines' design and function. There are several interchanging and permanent exhibits throughout the museum featuring the dynamic history of Hamilton's famous water system.
The museum also offers many special events and drop-in activities for families. Take a ride on the miniature train with the Golden Horseshoe Live Steamers during Live Steamer Days that run from May to September. Enjoy watching your kids create their own project or craft during scheduled drop-in activity sessions. For a one-of-a-kind experience, book your time to host a birthday party or other social gathering with friends and family at the oldest building or drop into the daily workshop to create your own project.
After you finish your tour, visit the museum's gift shop where you will find a variety of toys, souvenirs and project kits for kids of all ages.
To learn more, visit the Hamilton Museum of Steam and Technology website: hamilton.ca/steammuseum