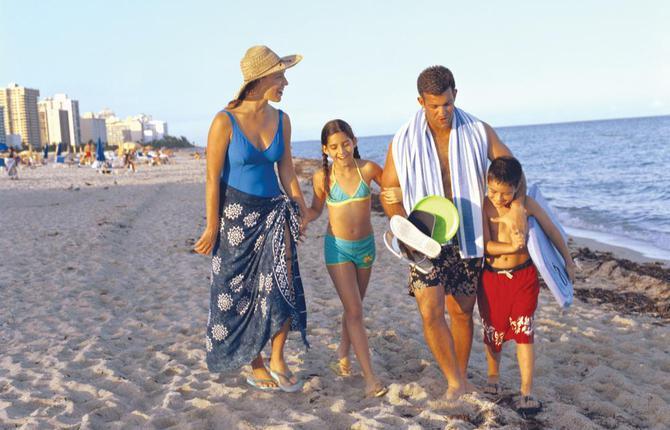 Enjoy recession-driven travel deals
Travellers are finding the silver lining of the current economic climate is the availability of some incredible travel values. Hotel, airfare and vacation package prices are all down significantly from last year, helping to make travel more affordable than it has been in years.
You can spend the same amount and get more – for example, choosing to extend a vacation or trading up your hotel choice – or you can pocket the savings.
With a little planning, even the most budget-conscious can find affordable trips this fall and winter. Tim MacDonald, general manager of Expedia, offers some advice for ways to get the most value out of your next vacation:
PLAN AHEAD AND BOOK WITH CONFIDENCE
In many cases, scheduling travel in advance helps you secure the lowest airfare and hotel rates. Though there's always a chance for last-minute sales, waiting could increase the likelihood that you will pay higher prices. This frequently happens during peak times, like the winter holidays, when there are fewer options for flights and hotel rooms.
While airlines and hotels may charge penalties, Expedia has eliminated change and cancel fees for hotels, cruises, car rental and most flight reservations. With fewer change and cancel fees to worry about, travellers have the flexibility they need to book in advance with confidence.
Book together – Booking airfare and hotel accommodations at the same time not only simplifies the vacation planning process, but also can help substantially reduce the overall costs of vacation travel.
"Booking travel together is one of the easiest ways to save money and get the most value when planning a trip. That's because when you bundle your air travel and hotel together and book them at the same time, Expedia.com is able to pass substantial savings onto you," says MacDonald. "Last year Expedia.com customers saved $248 million by booking their air travel and hotels together."
TRADE UP
Although some people may be looking to scale back travel plans or follow a vacation budget more closely than in the past, for others there are opportunities to get more for their money this year. For roughly the price of a three-star hotel stay last year, travellers can now book at a four-star hotel. In fact, the average daily rate of a four-star hotel is $143 per night, 22 percent lower than the average for 2008.
"We're seeing incredible values for luxury hotel properties this year," says MacDonald. "For some travellers, this may be their chance to stretch their dollars and upgrade to hotels that have previously been out of their price range."
BE FLEXIBLE AND TRY SOMETHING NEW
Take time to look for current travel deals to help choose a vacation destination. Look for exclusive special values and promotional rates to popular destinations including Mexico, Las Vegas, New York City and Hawaii, as well as deals on all-inclusive resorts and cruises. All-inclusive options have always been good values because they include meals and many activities in the upfront price. What's more, this year the average daily rates for all-inclusive properties are even lower than last year – for instance, average daily rates for all-inclusive resorts in the Bahamas are 16 per cent lower this year from last year.
Research activities in advance – Sticking to a travel budget can sometimes be difficult when factoring in activities, so be sure to research activities and attractions before your trip to identify these costs in advance. In addition, booking activities in advance ensures you won't miss out on attractions, events and activities that sell out. Virtually all vacation destinations also offer inexpensive and free attractions, like city parks, cultural festivals and museums. Taking advantage of a mix of free and paid activities can help you get the most out of your vacation for a reasonable price.
KNOW BEFORE YOU GO
Thoroughly researching vacation destinations including available public transportation or local tipping customs can help avoid any unexpected costs. You may be able to avoid the expense of a rental car by identifying public transportation options or by selecting a hotel that provides free transportation. If you do need a a rental car, make your reservation early, and consider adding it to a flight or hotel booking to help secure the best price. In fact, adding a rental car to your air travel or hotel booking could mean savings of up to 30 percent off typical prices. For more information visit www.expedia.com or www.expedia.ca (ARA)