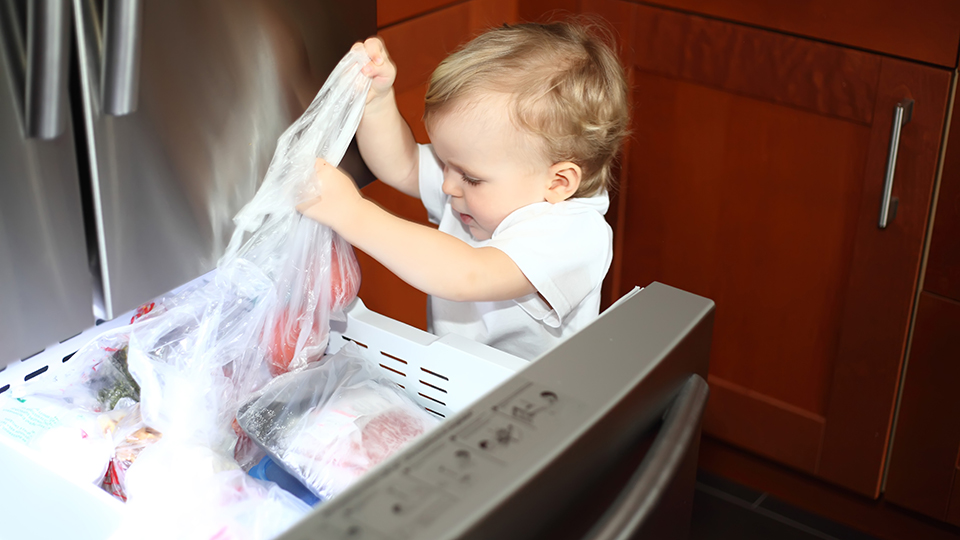 Curious hands: Childproofing
There is no question coming home with a newborn is an exciting and busy time.
But it also means a whole new set of responsibilities, including babyproofing your home for the baby and you.
While newborns spend most of their time in their crib rather than crawling around the house – you and baby may still be exposed to hazards. So, start by making sure your home is safe for you. After all, you will have a special bundle of joy in your arms and that slippery floor, and that loose carpet that you used to trip over is the last thing you want to worry about or fall over with the baby in your arms.
Instead, consider using nonslip pads under those area rugs or even removing them altogether.
Toronto's David Drutz of Kiddie Proofers has become an authority within the realm of child safety and baby proofing. "You don't want to go overboard, but parents have to understand that baby proofing is about giving parents peace of mind and, most importantly, making their home indoors and out safer."
And safer is the key.
SafeHome.org, is an American organization that researches, reviews and compares the best in home safety product solutions. According to their 2022 Annual Childproofing Report, it states that 4 out of 10 parents believed a child's injury could have been avoided had they taken proper childproofing precautions in and around the home.
Drutz says we still hear about those tragic accidents of untethered furniture or televisions, etc., falling on a child even today.
Although there are many tools for today's parents, from safety gates, cabinet and door locks, and more, getting a home consultation from a safety provider might provide the solutions to fit your needs as your toddler becomes increasingly curious and mobile.
SafeHome.org shares the following tips on how to keep your newborn's environment comfortable and safe from hazards:
Have a safe crib area
– clear heavy objects, artwork, or mobile objects that could potentially fall on your child and cause an injury.
Keep diapers out of reach
– if you use disposable diapers, cover them with your baby's clothing. If your child is able to reach and pick at the diaper, they could suffocate if they tear off pieces of the plastic liner and swallow them.
Install smoke and carbon monoxide detectors
– in or near your baby's room so you can be aware of any hazards in the nursery.
Beware of unintentional suffocation
– while every parent wants their baby to feel warm and cosy when sleeping, use smaller blankets, or add one layer of clothing to your baby for bedtime.
Childproofing your home doesn't have to be a daunting task. According to SafeHome.org they suggest starting with one area of the house and gradually working your way to the others as you make progress."
For a room-by-room guide, see safehome.org/resources/childproofing-guide/ or kiddieproofers.com