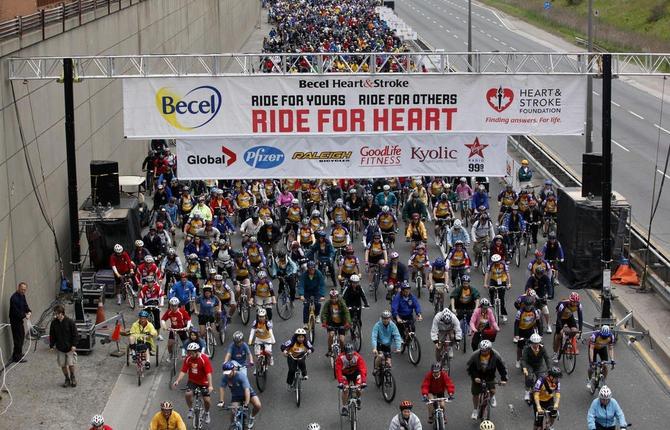 Teens help charities
Amanda Belzowski, 11, and her family raised $22,118.36 with their lemonade stand and cookie counter for the Heart and Stroke Foundation of Ontario's Annual Becel Heart & Stroke Ride for Heart in June. Since 1999, Amanda's lemonade stand has raised more than $102,000 for the foundation. This year's funds bring her total to $124,118.36.
More than 13,000 Torontonians pedalled together along the Gardiner Expressway and up the Don Valley Parkway, raising over $3 million in the 22nd Annual Becel Heart & Stroke Ride for Heart.
Outstanding leadership honoured
Bilaal Rajan, 12, of Richmond Hill won a spot in the Build-A-Bear Workshop Huggable Heroes class of 2009. Rajan joins 12 people from the U.S. and Canada being honoured for demonstrating outstanding leadership, dedication and compassion. Rajan founded "Hands for Help" to heighten awareness of youth issues and raise funds for children in need.

As a Huggable Hero, he is part of a group whose causes include helping animals and combating hunger, supporting military troops, raising funds and awareness for medical conditions and disabilities, and helping children, countries and communities in need. Collectively, the 2009 Huggable Heroes class has raised funds and collected items valued at more than $16 million.

Rajan will participate in ceremonies July 22-24 in Missouri. He will also receive $10,000 U.S. ($7,500 in an educational scholarship and $2,500 from the Build-A-Bear Workshop Foundation to be donated to the charity of his choice).