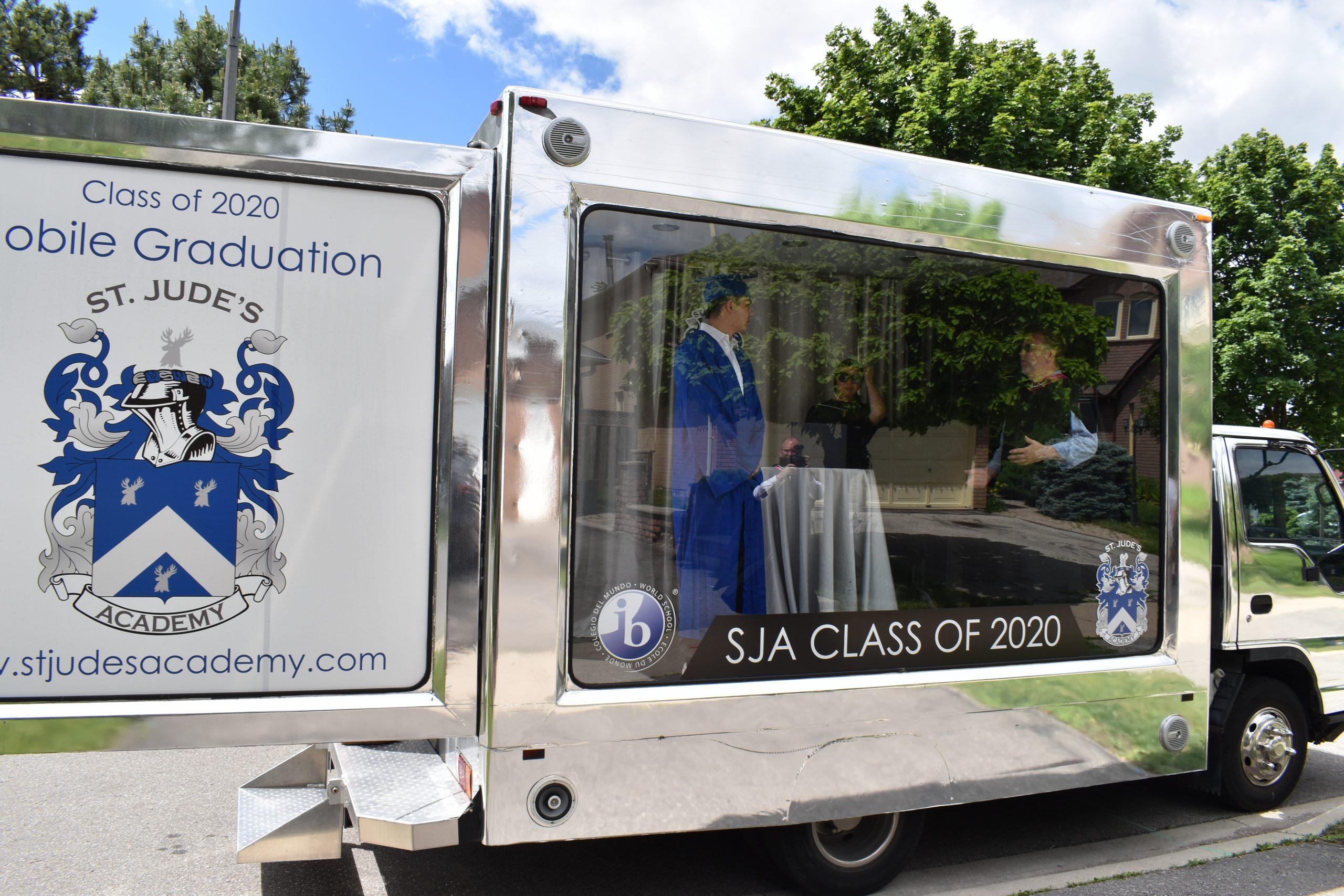 St. Jude's Academy Celebrates the Achievements of Our Grade 12 Graduates
Earlier this month, graduates of St. Jude's Academy received a special delivery – a box containing a Grad memory book, a hoodie, other items and a cap and gown. They were told to expect a surprise and to wear their cap and gown.
They awoke to find a lawn sign and a visit from the St. Jude's Graduate Mobile Truck. Director of Admissions and Strategic Marketing Communications, Ann Harvey explained, "We visited each graduate, took pictures with the music Pomp and Circumstance playing in the background and gave them the experience of accepting their Diploma on stage."
The Founder, Head of School, faculty and staff were also present to help make this a special moment one to remember. But the surprises did not end there. On June 19, they held an online ceremony where the video of all the grads accepting their Diplomas on the mobile stage were shown – parents, students and faculty and staff were able to experience this achievement together.
Congratulations to the 2020 St. Jude's Academy graduates!