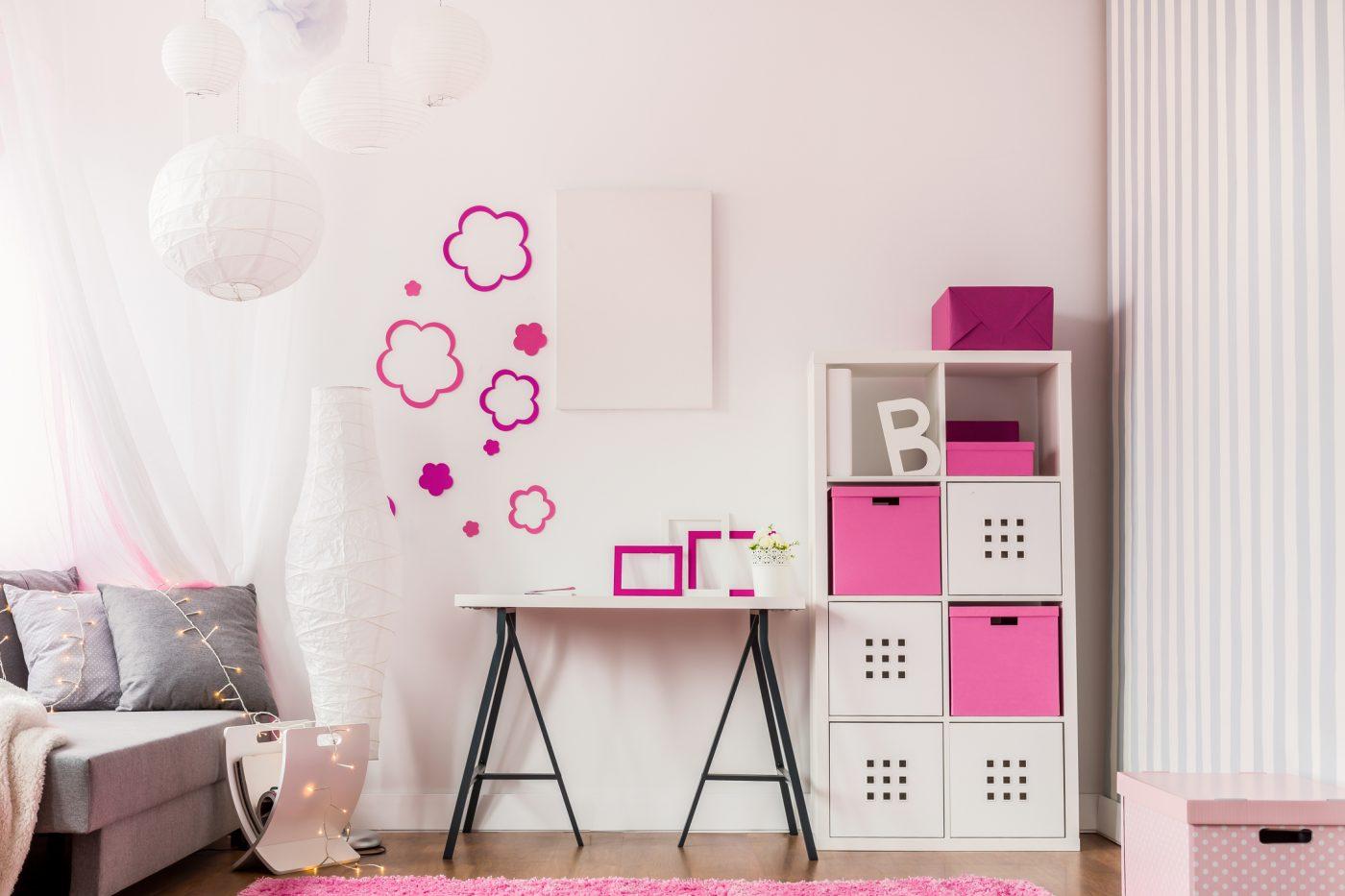 Simple bedroom makeover for housebound tweens
By Jane Muller
Get your tween off line and into the real world with the prospect of a bedroom makeover. The first step might be to tidy up and possibly purge some stuff but after that the creativity can flow.
Refreshing a space can be as easy as rearranging furniture. There might a chair, stool or small table in another room that could be swapped out and find a new home and a reinvented function. 
That old armoire that once housed a television can become a dresser with the addition of a shelf or two. Make it like new with a coat of paint. Choose environmentally friendly paint with no volatile organic compounds (VOCs) so the project can be completed indoors without creating unpleasant and unhealthy odours. A chair can become a bedside table, as can a stack of big books or a wooden crate. 
Inspiration
Pass these ideas along: Give yourself a lift every day with a positive, fun and inspirational message framed on your wall. Think of a few words that will put you in a great frame of mind and write them in cool lettering on a piece of firm paper. Go with black lettering on white paper or add colour and sparkle to match your room's décor. Repurpose a picture frame or a piece of cardboard cut into an interesting shape and mount your message. A chalkboard will work well too, making it easy to change your message when the mood strikes. "Be the joy".
Insider
Annie Sloan, the creator of Chalk Paint gets credit for suggesting a paint job for the inside of drawers. Use up paint leftovers and delight yourself every time you open a drawer. Of course you'll need to empty the drawer, wipe it clean and make things neat when putting them away in the freshly painted drawer. Maybe it's the motivation needed to tackle those messy drawers.
All out
Paint is a makeover basic whether it's applied to a ceiling, walls, accent wall or furnishings. Do what you can with what you've got so that you don't have to go out to a store. If you do go out, you'll find retailers like Home Depot are taking physical distancing seriously.