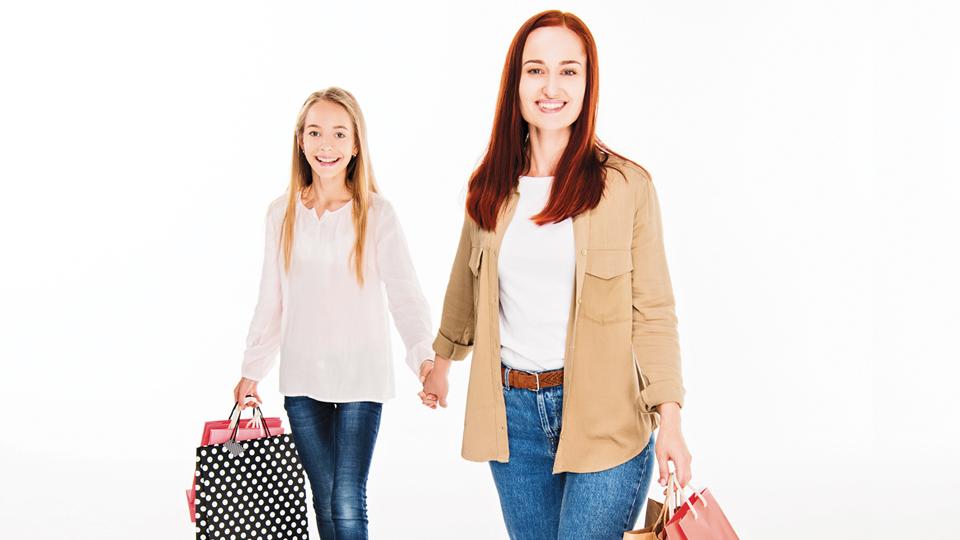 Fashion Fit: When and how to buy your daughter's first bra
As a parent, you often wish time could slow down or freeze altogether, especially when it comes to hoping your children will grow up a little slower. One day you're celebrating your daughter's first steps or her first day of school and the next, you're taking her bra shopping.
Whether you feel excited, anxious or unsure of what to expect from this new journey, bra shopping with your daughter will be an important parent and daughter experience — strengthening your bond and preparing you both for future adult conversations.
Here are some questions that may linger before and after your discussion with your daughter about her first bra.
When should I initiate the conversation with my daughter?
Although the average age for girls to get their first bra is 11, your daughter may need one at a younger or older age. Around this age range, it's not strange to bring up a conversation about bras even if you notice her body isn't experiencing any changes yet. It's likely her classroom or friends are already discussing bras, but we recommend you keep your conversations light and casual. For example, it's always great to share your personal experiences, such as telling your daughter when you purchased your first bra and how the experience was. It's important to normalize the conversation and give her the ability to ask any questions without making her feel embarrassed about her body changes.
Is there anything I should do to prepare my daughter before our shopping trip?
On the day before your shopping trip, your daughter may have some questions or concerns about bra shopping in a public mall. If she feels shy about the prospect of being measured by a sales associate, you can quickly measure her at home instead with a simple guide such as our Apricotton size guide. If she's still not feeling her best about shopping in public, then you can shop online together for new bras. Shopping online can be worrisome because of the sizing, but some stores like Apricotton will offer free exchanges or returns for a stress-free shopping experience!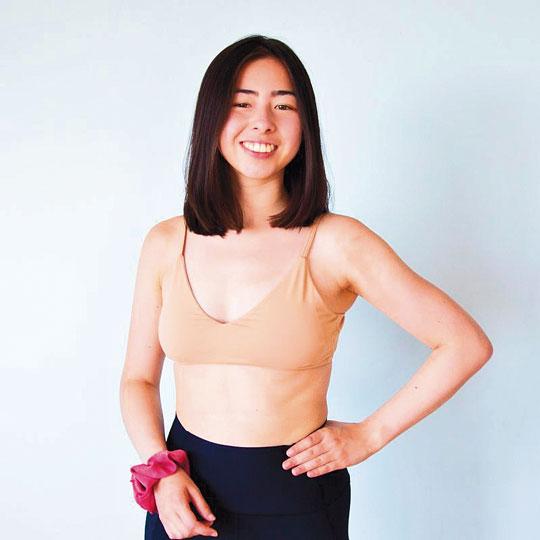 We're ready to go out and shop for bras now… any final tips?
Our biggest tip is to have fun! Bra shopping doesn't have to be intimidating for you or your daughter. You can ask her if she wants to bring a friend or another family member along to support her on her journey. While you're browsing, ask her what designs and colours she likes – always keeping an open mind and providing her with guidance when needed.
If you both tirelessly spend hours at the mall without finding the perfect first bra, then Apricotton has your back. Our bras are specifically designed for teen girls and are made for comfort and style. We recommend our Perfect Bra as a great first introduction, as the bra comes with removable cup padding, adjustable and hideable straps, and the bra can simply be pulled over her head like a t-shirt – not intimidating or confusing at all!
This blog was co-written by Apricotton, an online tween and teen bra brand that designs bras with features specifically for growing girls. They've started a movement to guide girls and improve their confidence during puberty by offering older sister advice that empowers girls to achieve and feel their best during this sensitive life stage. If you have any comments or questions or want to learn more about Apricotton, contact them through their website's contact form or Instagram!