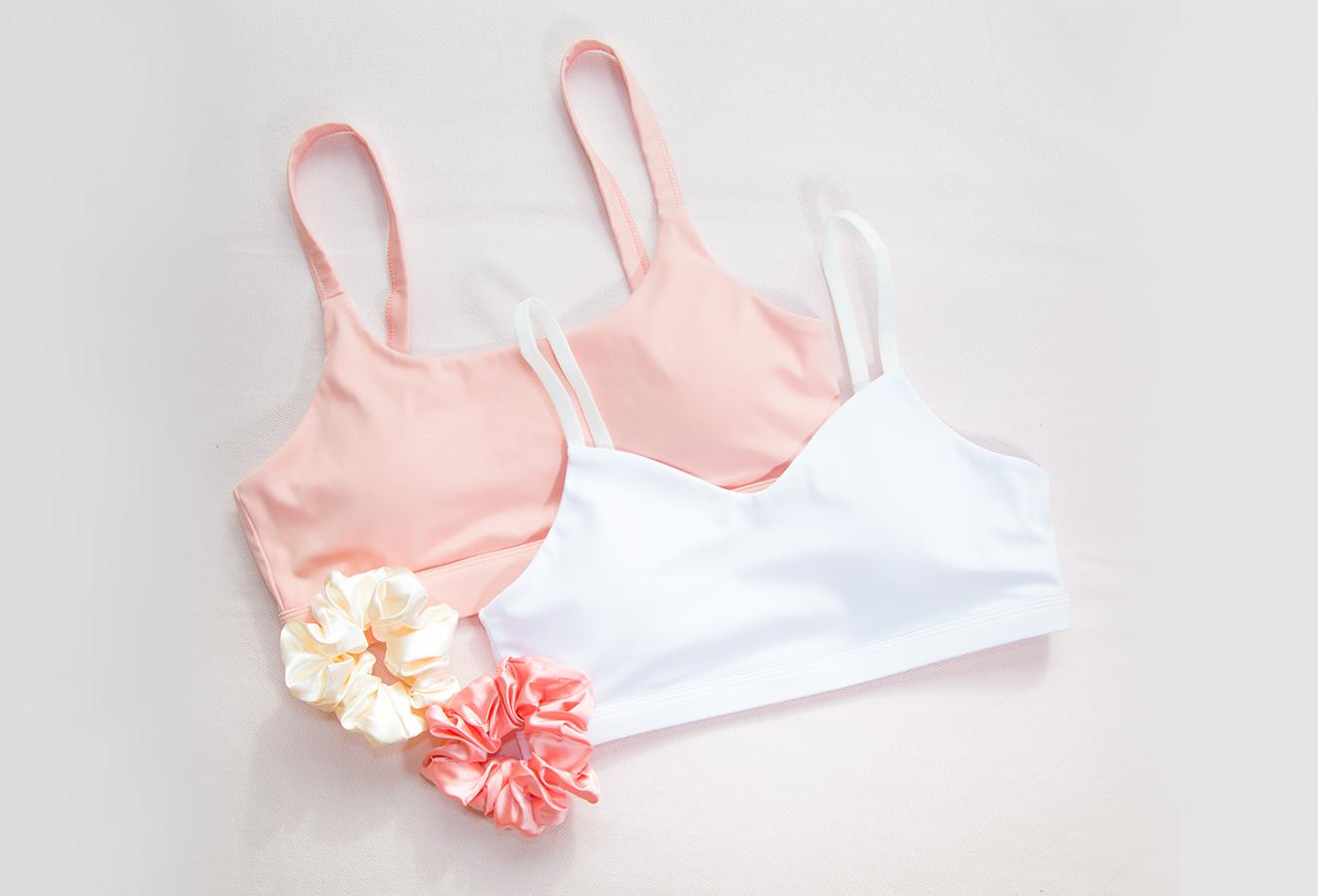 4 Helpful Questions to Ask When Looking for the Perfect Bra
By: Anika In't Hout from Apricotton
There are so many options to buy, from the pink frilly bras at lingerie stores to the basic white bras at department stores. Even though there are many bra options, it's essential to know that not all bras are created equal. So then, how do you find the perfect bra for you? What should you look at when bra shopping? Here are four helpful questions to ask yourself to make sure you're getting the perfect bra for you. 
Does this bra fit correctly? 
Having a bra that fits properly is important. If the bra is too big, your boobs won't have enough support and bounce around. If it's too small, though, it will feel tight and hurt your boobs. So, how do you tell if a bra fits well? Well, if there's a gap between the cup and your breast, the band rides up on your back, the cups are wrinkly, your shoulders are sore, or your straps keep falling, then it's too big, and you need to go down a size. On the other hand, if a bulge forms above the top of the cup, the cup doesn't cover the whole breast or the back of the bra cuts into your body, then chances are that it's too small. Finding a bra that fits perfectly – tighter than usual for support but not so tight that you're in pain – makes all the difference.  
Is this bra supportive?  
When buying a bra, it needs to be both supportive and comfortable. If the straps, band and cups give you support and keep everything in place when you try it on, then it's a winner. If it just feels like no matter how many bras you try, nothing is working, don't stick to one size. As manufacturing and materials are all different, there is no universal size system for all bras. That's why if you're struggling to find supportive bras, try on a few different sizes and styles to find that perfect bra for you. 
Is this bra comfortable?  
You also want your bra to be comfortable. As you will be wearing this bra regularly, you need to make sure that it's not itchy or irritating on your skin. So, getting a bra made of spandex, nylon, cotton, silk or rayon fibres is your best bet. If you're shopping in a store, you can tell what fibres a bra is made of on its tag or in the product description if you're shopping online. If you're not sure if the fabric is right for you, test it by putting the bra against a sensitive part of your skin, like your neck or cheek and rubbing it to see if you feel itchy or uncomfortable. If made of a comfortable material that doesn't irritate your skin, then it's the perfect bra for you. 
Does this bra suit your style? 
While fit, support and fabric are all important, what you like can play a big part in picking the right bra. There are so many different styles, colours and designs of bras out there, so getting one you want to wear is important. If you would rather people not know you're wearing a bra, you can get a bra with thinner straps or a criss-cross design to hide your straps better.  
Why buy Apricotton? 
While it might seem stressful to find that perfect bra for you, the good news is that Apricotton has got you covered. Their bras check off all the boxes. They have a stretchy elastic waistband, removable padding, and adjustable straps so that they grow as you grow. Their soft and stretchy fabric coupled with hideable straps ensure that your bra does not show under any top. So, don't wait. Get your perfect bra today. 
This blog was co-written by Apricotton, an online tween and teen bra brand that designs bras with features specifically for growing girls. They've started a movement to guide girls and improve their confidence during puberty by offering older sister advice that empowers girls to achieve and feel their best during this sensitive life stage. If you have any comments or questions or want to learn more about Apricotton, contact them through their website's contact form or Instagram!