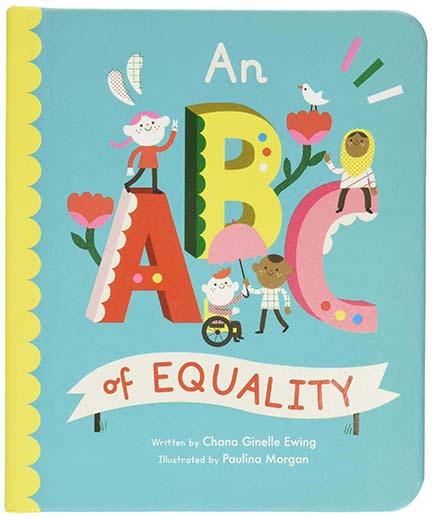 What's under the covers this month

By Maria Isabel Sanchez Vegara
Maria Isabel Sanchez Vegara adds Elton John to her collection of Little People, Big Dreams. The biography of a little boy named Reggie, who learned to play his grandma's piano as an escape. He aspired to become a musician who now is the world-famous Elton John.
Ages – 4+ Publisher – Frances Lincoln Children's Books Pgs. – 32 Price: $18.99 HC CDN

By Donna Amey Bhatt
How to Spot a Mom beautifully describes everything a mom is—the value of a mom, from her unique skills to extraordinary talents. Mom is not "Just a Mom", she may be the boss mom or athletic mom, the artsy mom and even the online mom.
Ages – 5-8 Publisher – Wide Eyed Edition Pgs. – 32 Price: $17.99 CDN HC

By Chana Ginelle Ewing
An ABC of Equality is a best-selling book that introduces children to concepts surrounding social justice. Each right-hand page features a brightly decorated letter accompanied by an empowering slogan.
Ages – 0-2 Publisher – Frances Lincoln Children's Book Pgs. – 56 Price: $19.99 CDN

By Regina Luttrell and Karen McGrath
This book will help you understand the characteristics of Gen Z's to communicate with them in positive, productive ways. Parents, educators, and employers will be able to harness the boundless potential of this young generation, preparing them for home, school, and work environments that play to their strengths and positively impact the world.
Ages – All ages Publisher – Rowman & Littlefield Publishers Pages 199 Price: $45.83

By Maria Isabel Sanchez Vegara
The most important thing you can teach your child that's not taught in school is, "do what feels right to you and love yourself for who you are." The words of Ru Paul's mom. Like all Maria Isabel Sanchez Vegara books, it inspires you and teaches you that to love yourself is to do what you love.
Ages – 4+ Publisher – Frances Lincoln Children's Books Pgs. – 32 Price: $18.99 HC CDN

By Chris Skinner
Captain Cake—Meet the Candy Crew is book 1 of 5 – There's a new crew in town, and the characters are made of cakes, candy and vegetables. Each crew member has their own superpowers and sets out on missions. A very colourful, adventurous, easy-to-read book. Join the crew on their spaceship and into space and see how they get along, building friendships using their unique superpowers to complete missions.
Ages – All Publisher – Marshall Cavendish International Pgs- 96 Price: $12.99