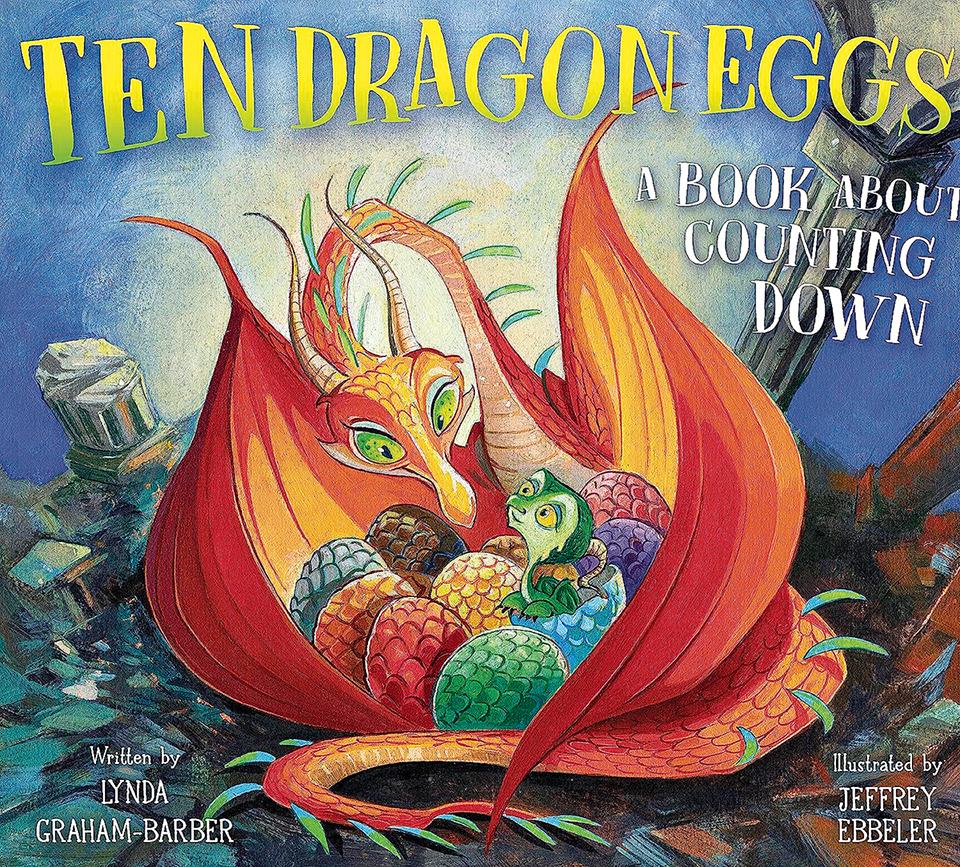 What's under the covers in September 2023
Ten Dragon Eggs – A book about Count Down
By Lynda Graham-Barber & Illustrated by Jeffery Ebbeler
Ten colourful eggs are waiting to hatch in Mama Dragon's nest, and she needs our help! Shim-shim-shimmy shout! It's time for the baby draglings to emerge! Join Mama Dragon as each of her draglings jiggles, thumps, and KER-ACKS their way into existence. Taking a closer look at each little dragling as they hatch will delight young readers. With plenty of personality and humor, this book is ideal for celebrating families. Ages: 2-5 Published by: Peachtree. Pages: 40. Price: $24.99 HC
Banana Dream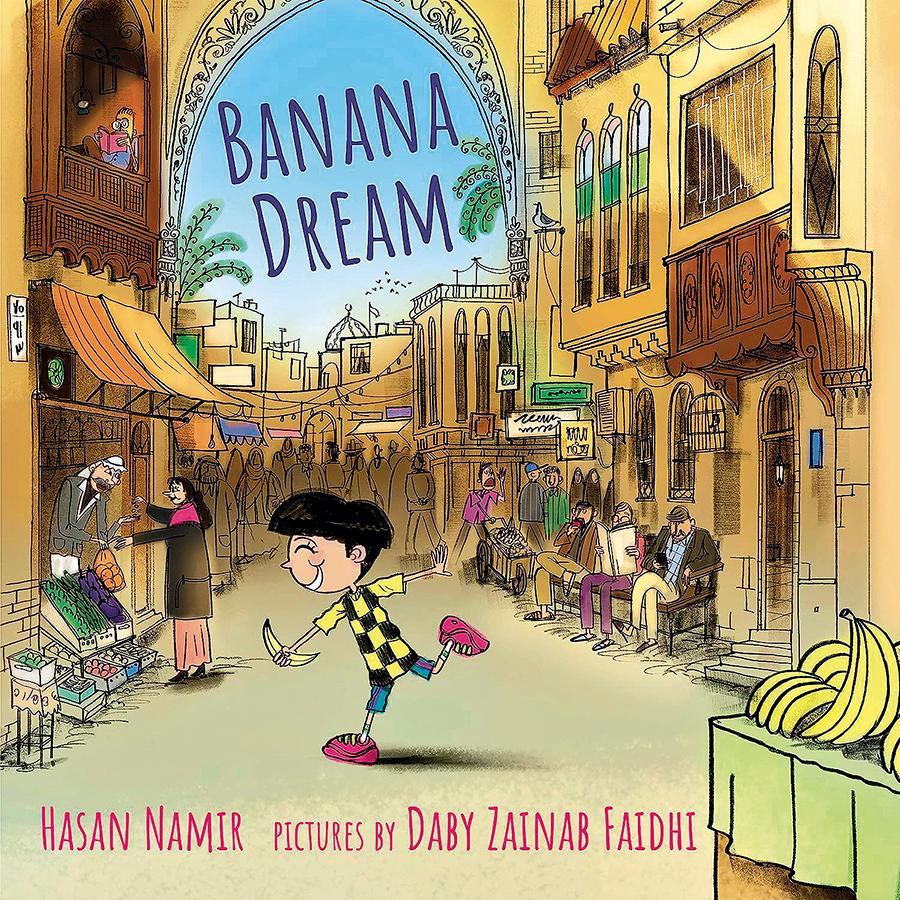 By Hasan Namir & Illustrated by Daby Zainab Faidhi
As a child growing up in Iraq after the Gulf War, Mooz had a hard time accepting the name he was given, which meant "banana". Despite his classmates teasing him about it, he is extremely proud of himself when he learns the story behind it. There is only one thing he wishes for now, and that is to taste a banana – an unlikely dream in a time when many countries are not trading with Iraq, where bananas are not a common sight. Ages: 4-8 Published by: Neal Porter Books Pages: 32 Price: $24.99 HC
BOOM!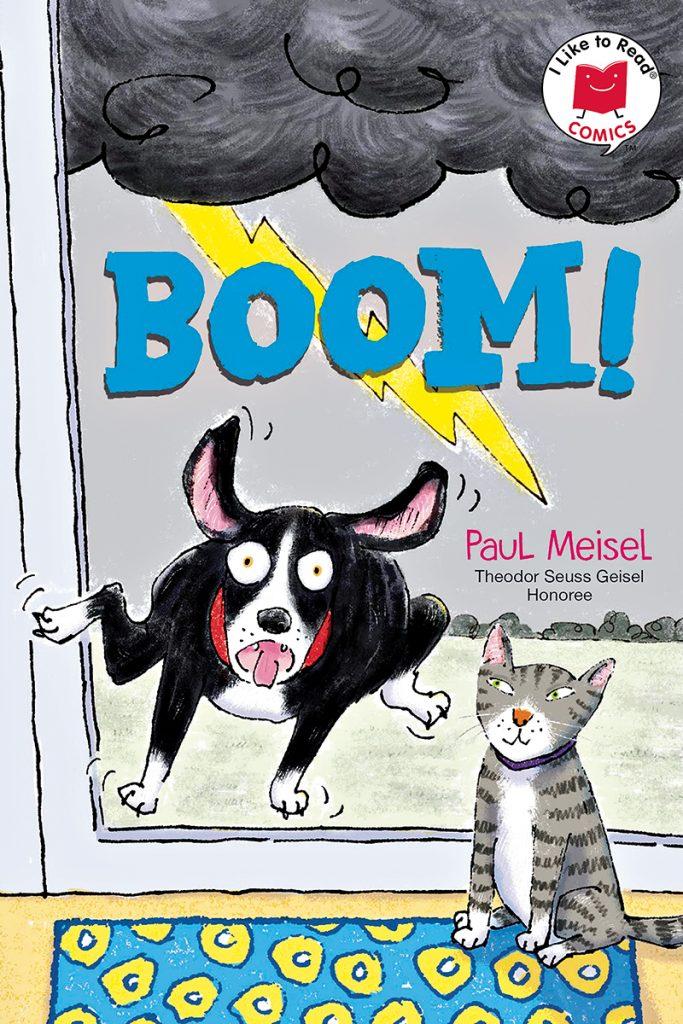 By Paul Meisel..
Thunderstorms, panicky dogs, and a nonchalant cat. A peaceful night is interrupted by a BOOM! Thunderstorm hits. While Cat plays with toys, Dog frantically searches for the perfect hiding place. A silly nighttime adventures. Easy-to-read text, energetic, cartoon-style artwork make for an engaging story filled with personality and visual humor. Comics lovers can now share the fun with their kids, students, siblings, and younger friends who are learning to read! Age: 4-8. Published by: Holiday House. Pages: 40. Price: $19.99 HC
The Double Trouble Society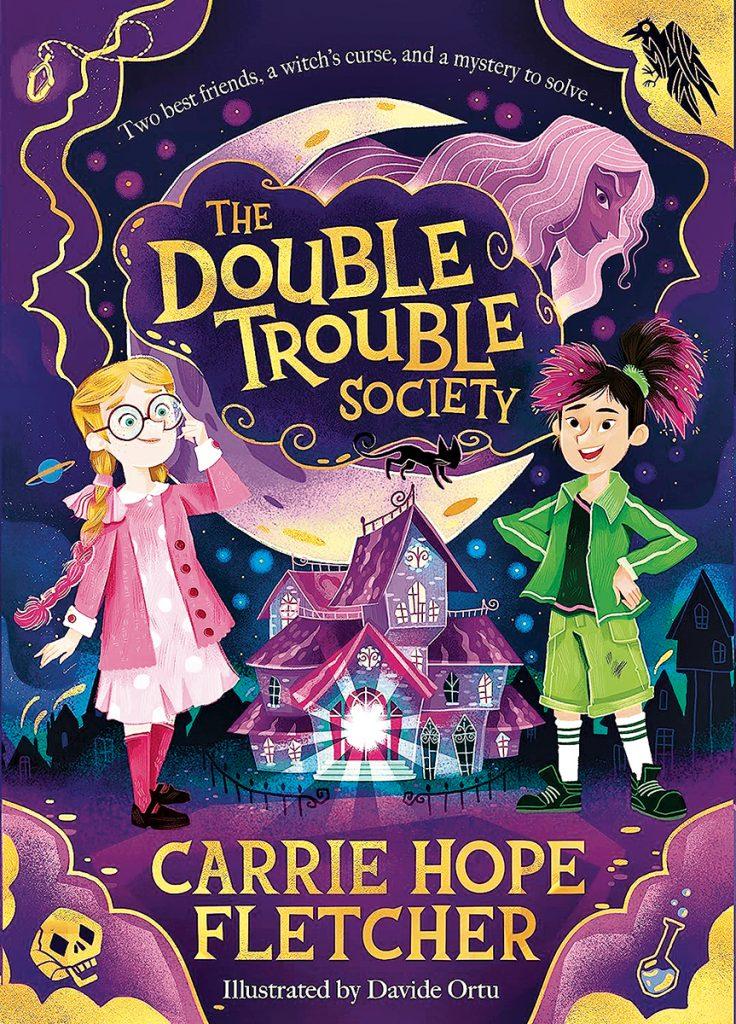 By Carrie Hope Fletcher & Illustrated by Davide Ortu.
A haunted house, a witch's curse, and two best friends. It is said that children born on Friday 13th are immune to evil spirits. Despite believing that was true, Ivy and Maggie checked under their bed every night for monsters. Ivy and Maggie have been best friends since they were born at the same minute twelve years earlier. Crowood Peak is officially the most boring town in the world. That is, until children mysteriously start disappearing, and no adults seem to notice. All the evidence points to the old mansion next door with strange green lights in the windows. Can the Double Trouble Society (Ivy and Maggie) solve the mystery? Ages: 9-10 Published by: Puffin Pages: 260 Price: $20.75 HC
The Unofficial Hocus Pocus Cookbook for Kids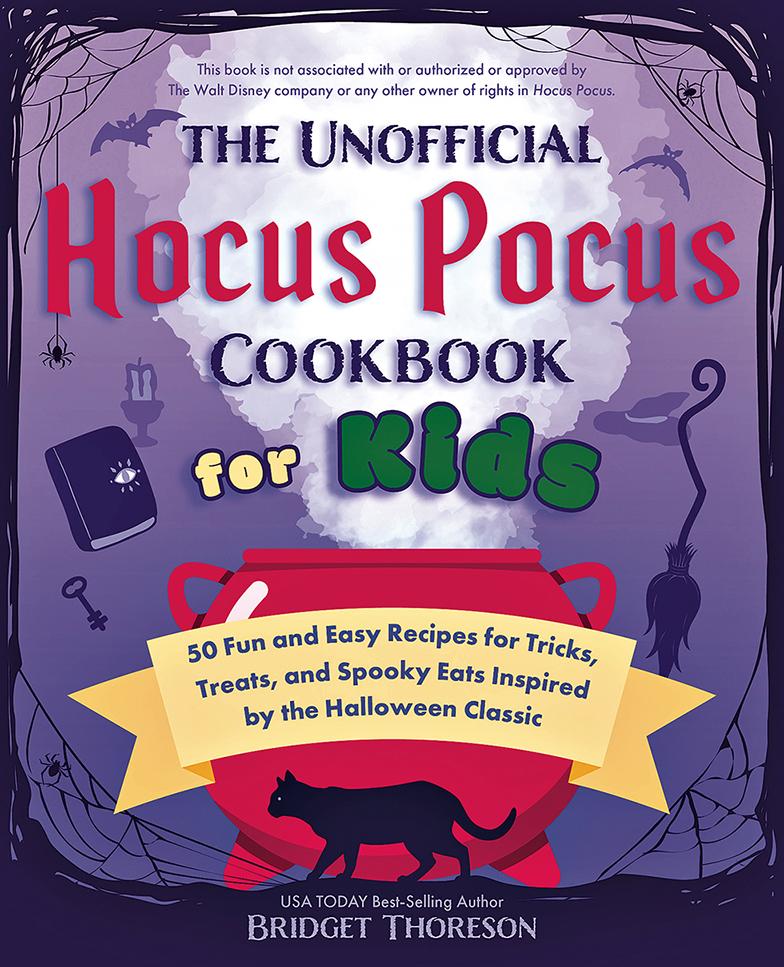 By Bridget Thoreson
Get ready for Halloween with this kid-friendly follow-up to the USA Today best-selling Hocus Pocus Cookbook. The Sanderson Sisters invite you to create your own "torture chamber" and prepare some spellbinding treats in this first Hocus Pocus cookbook for kids. Featuring over 50 easy-to-follow recipes inspired by the two movies, these kid-friendly recipes are perfect for All Hallow's Eve, Salem Scare Fest, or any occasion. With the help of a parent, young witches and wizards will learn to brew meals such as, Magical "Mac"-xima n' Cheese, Harvest Vegetable Pizza, "A Good Zombie" Toast, Life Potion Punch, Fully Charged Crystal Candy and more! Ages: 10+ Published by: Bloom Books for Young. Readers Pages: 128. Price: 24.95
The Unofficial Wednesday Cookbook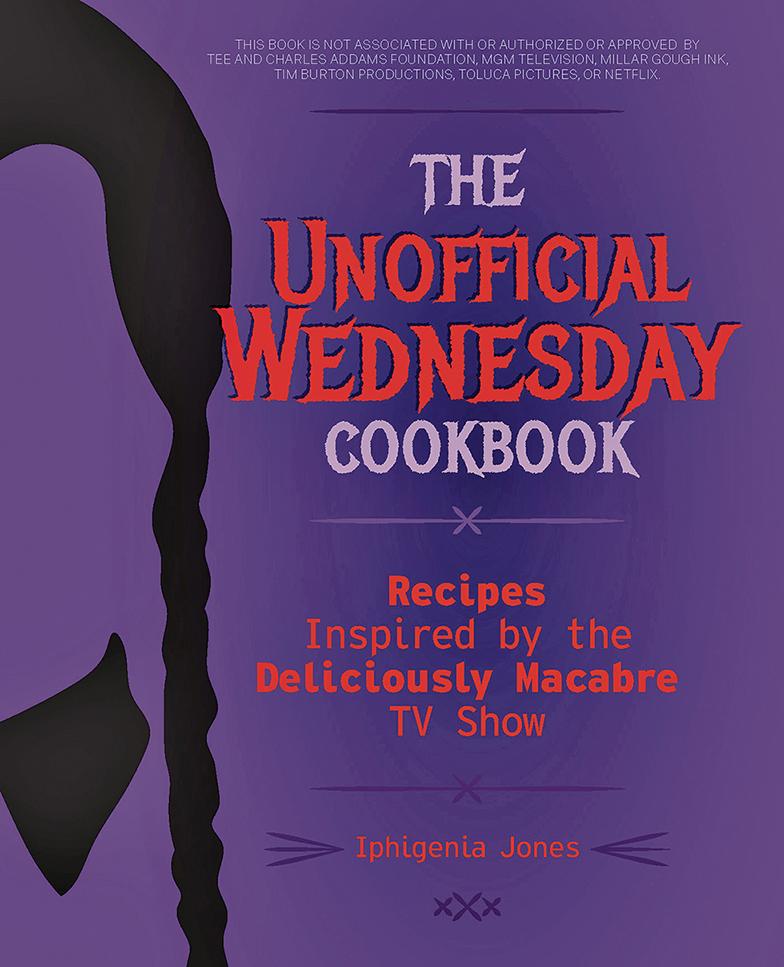 By Iphigenia Jones
66 deliciously dark and twisted recipes inspired by the hit Netflix show. The wonderful, weird world of Wednesday awaits you. Wednesday Addams's double braids and murderous ways have captured the hearts of millions since 1938. With the first-ever unofficial Wednesday cookbook created by fans for fans, you can embark on her latest adventure. You'll find delicious recipes inspired by your favourite goth girl's quirky family, macabre adventures, gothic authors, and murderous schemes. Here are some frightfully fantastic recipes: Taxidermied Mushrooms, Gorgonzola and Pear Salad, Spaghetti al Nero, Death by Chocolate Birthday Cake, and more! Ages: All Published by: Ulysses Press Page: 144 Price: $26.95