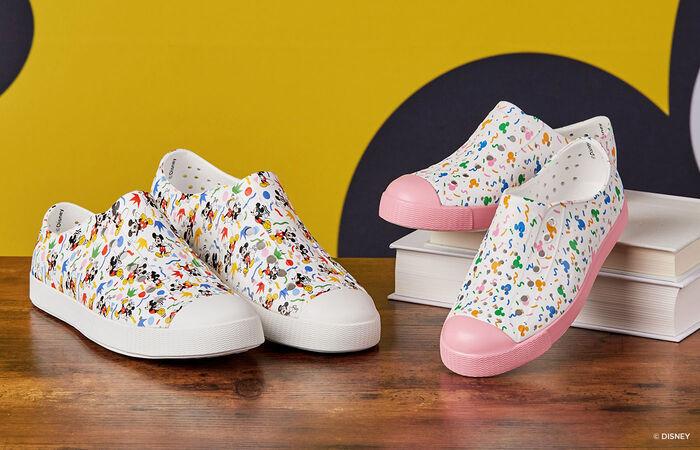 Native Shoes – X Disney
Founded in 2009, Native Shoes combines innovation, creativity, and curiosity. This brand was created from innovating bio-based materials, animal-free design, and recycling well-loved shoes via the Native Shoes Remix™ Project. Their purpose is to make it easy for all to "Live Lightly", every step of the way.
Launched in April, the Disney x Native Shoes collection is for the whole family. Inspired by playfulness, creativity, and nostalgia. Available in nine iconic prints across five classic styles. As with all Native Shoes styles, the Disney collection is fully recyclable. Through a unique grinding process, previously worn silhouettes are broken down and turned into new products from seating to playgrounds. To date, Native Shoes has recycled more than 30, 000 + shoes.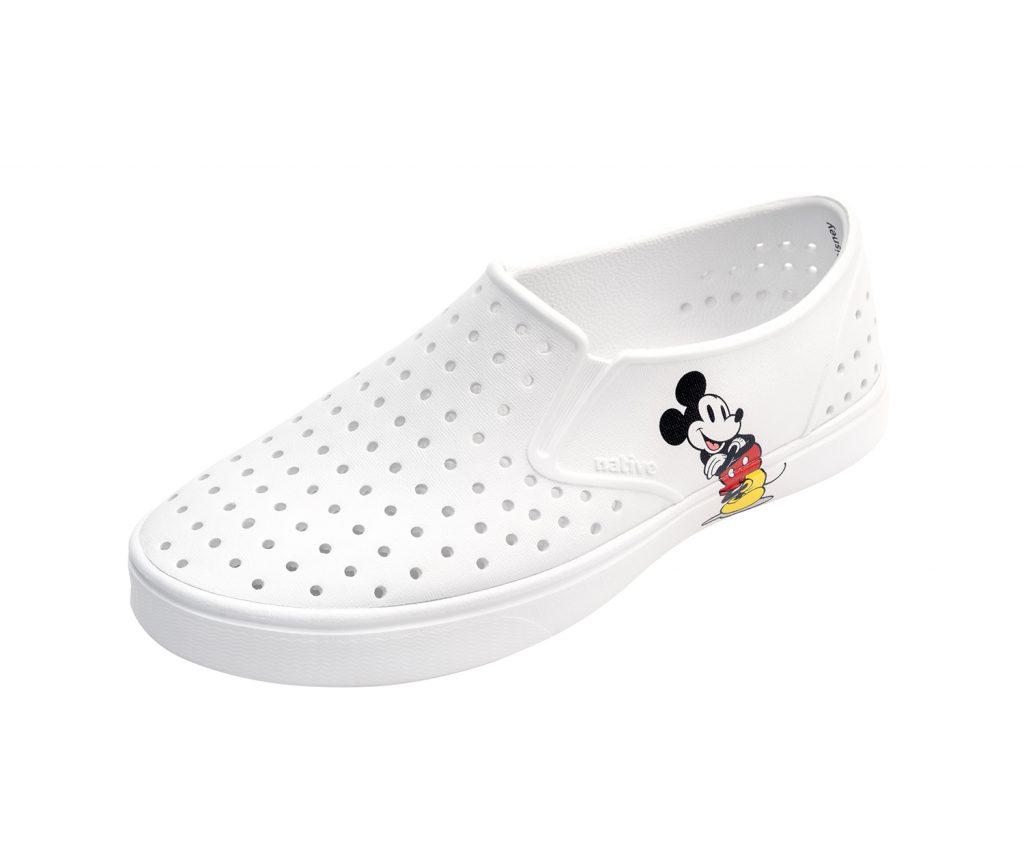 1. Standing Mickey Shell White Adult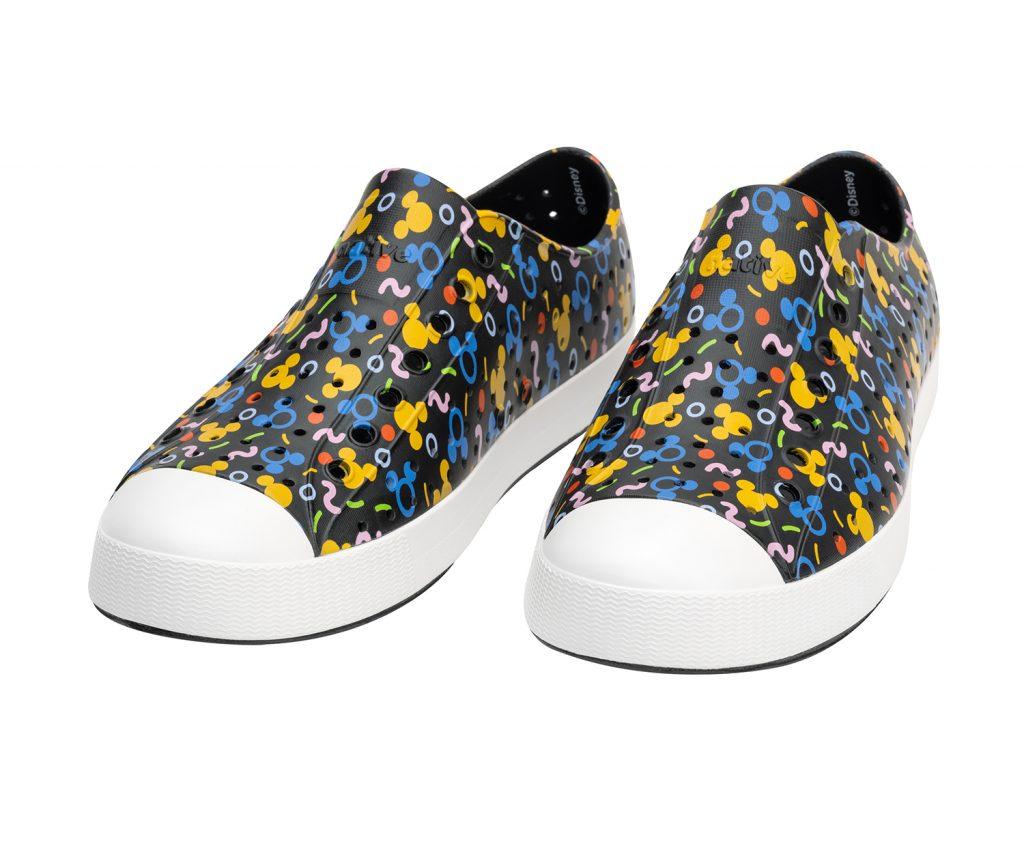 2. Jiffy Black Adult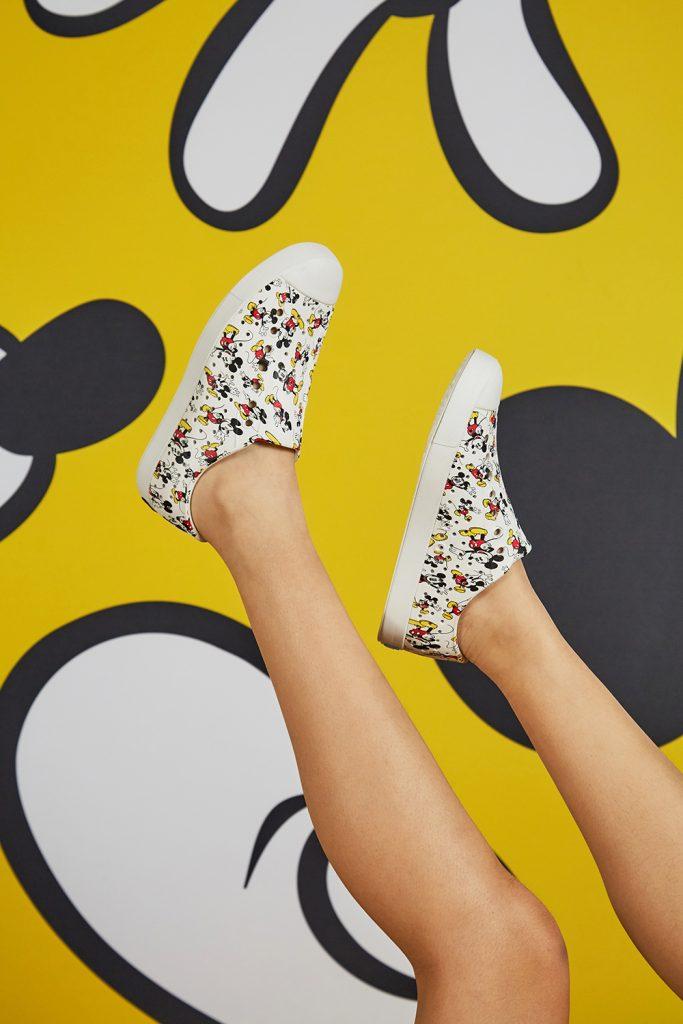 3. Native Shoe Disney White Kids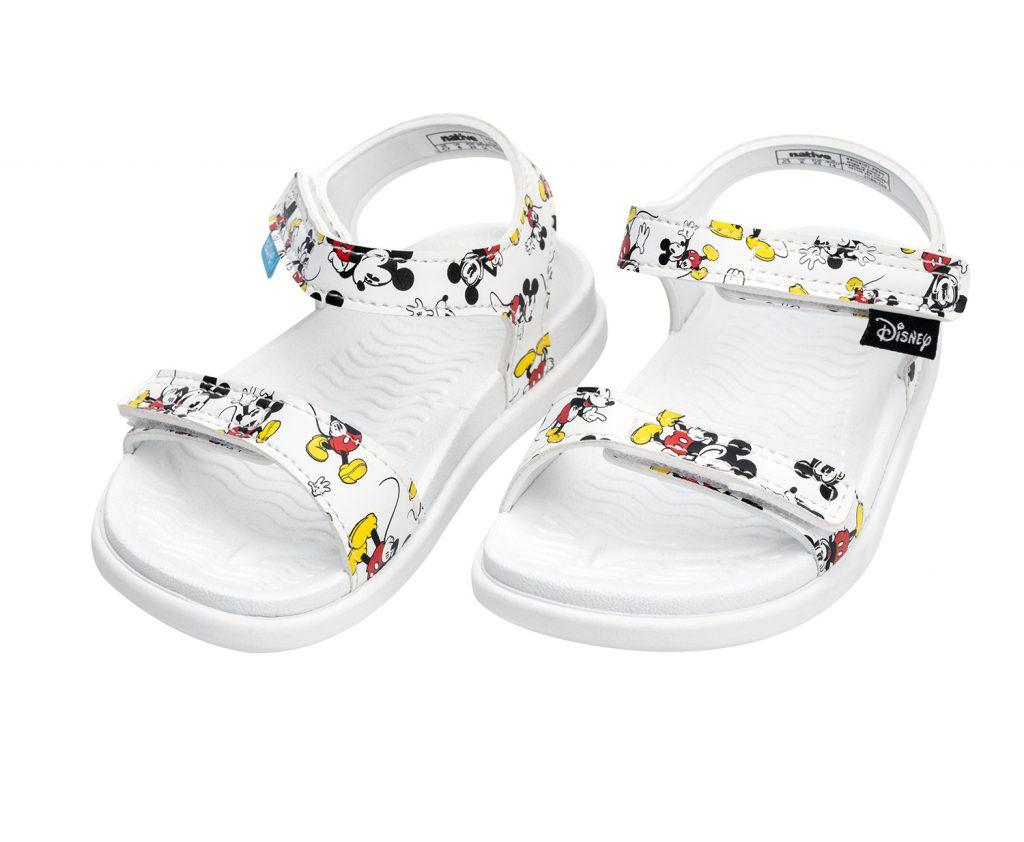 4. Shell White Mickey All over print sandal Kids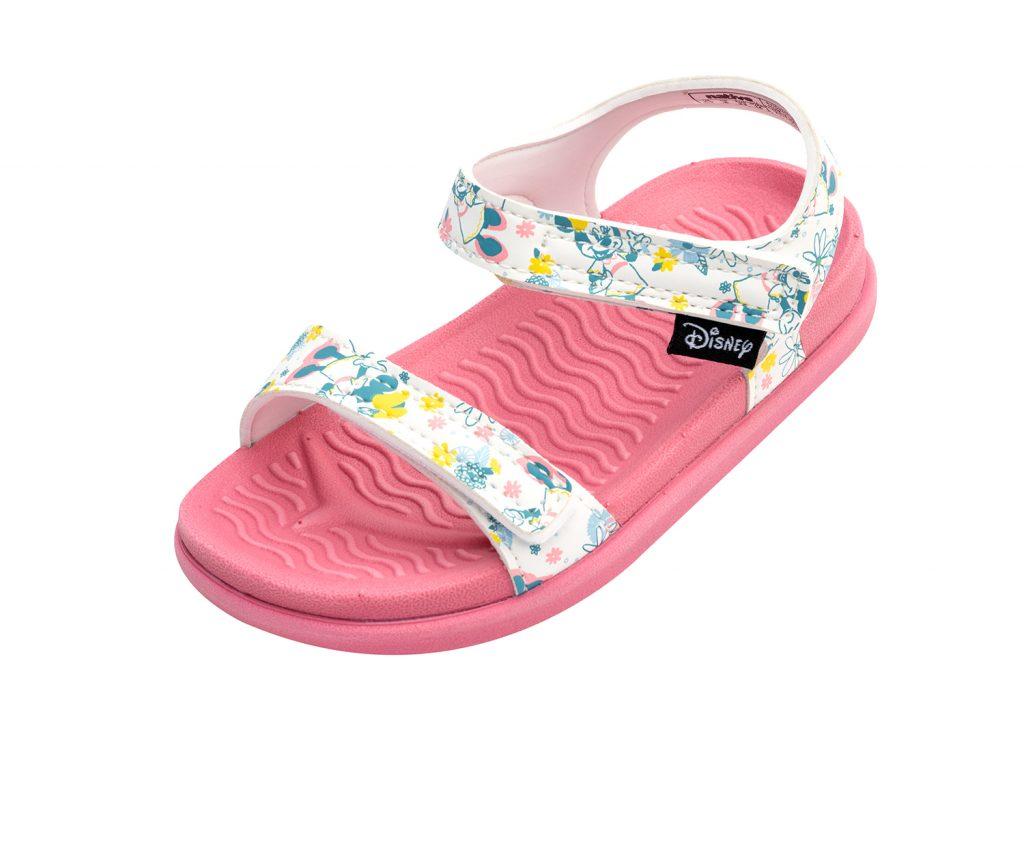 5. Fairy Tale Minnie Shell White Clover Pink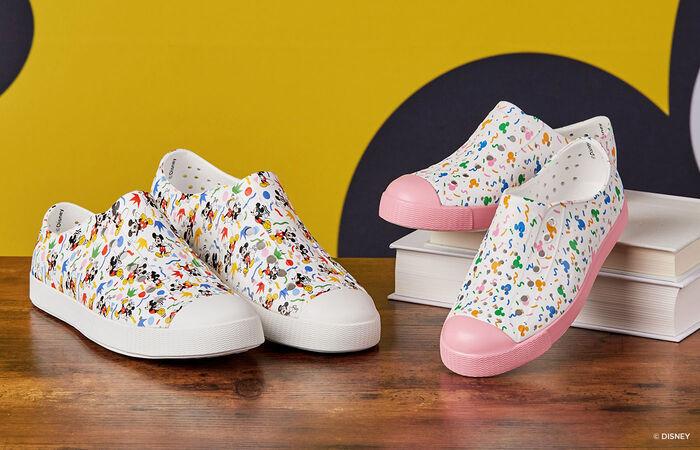 6. Jefferson White Adult and Kid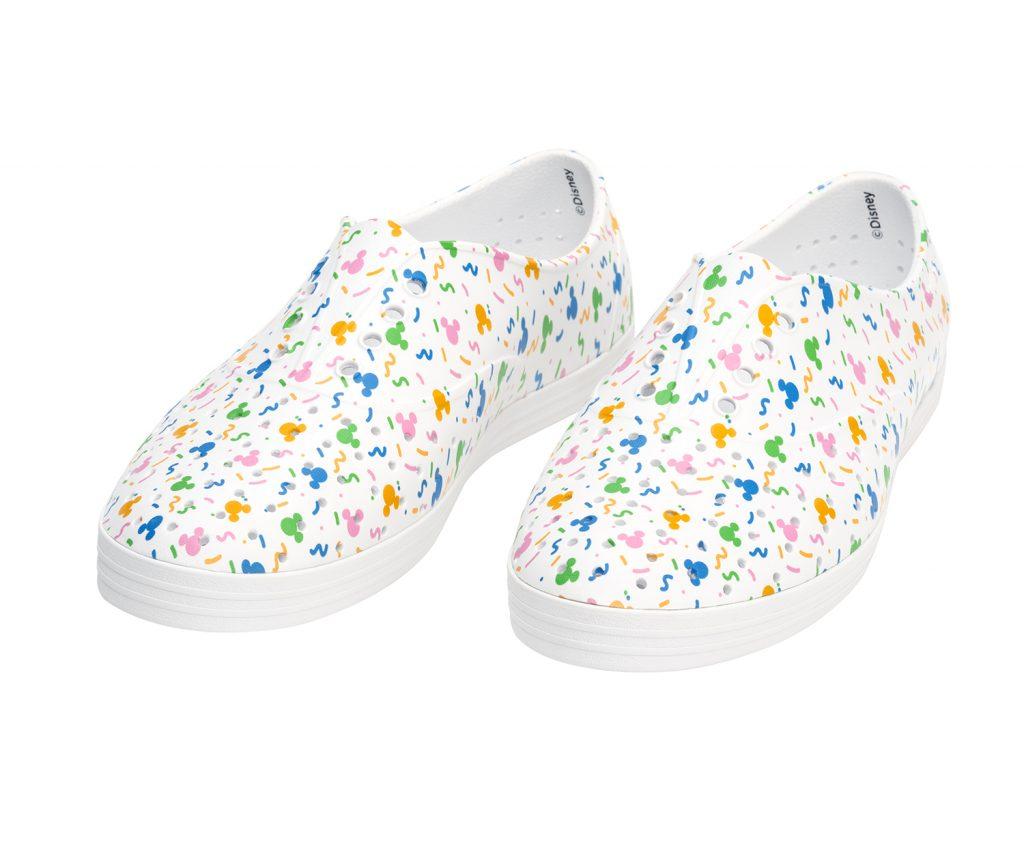 7. Shell White Pastel Rad Confetti Adult
Prices start at $52.00 and Up CDN ($45.00 and Up USA)