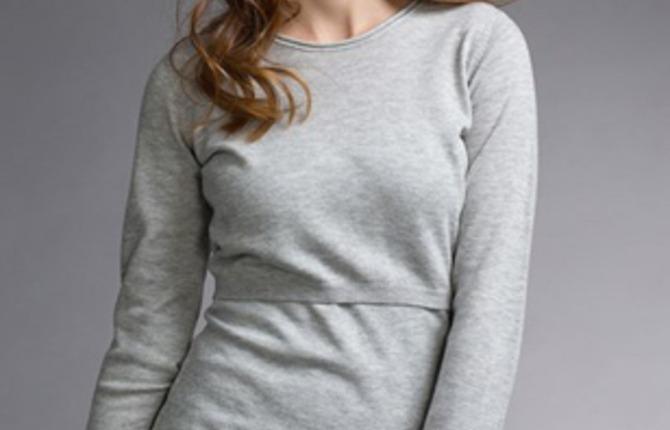 Mom Stuff for a new year
By Christine Davis
From J. Crew to hand-crafted leather, this product round-up will help the dedicated shopper usher in the New Year.
Boob maternity/nursing sweater
Expecting and nursing mothers can bundle up in sweater weather in style. Offering double function for pregnancy and nursing, this soft wool sweater stretches over a pregnant belly and lifts from the empire waist for easy access when nursing. $139. Available at shop.boobdesign.com.
Mini Babybel book
Mini Babybel may be the most versatile cheese in the world, going from lunchbox snack to main course masterpiece without breaking a sweat on its red wax shell. Cooks can create delicious Babybel-based dishes, following the 25 recipes found in an adorable Mini Babybel-shaped book, that are sure to please everyone. $14.99.
Chaheati Heated Chair Add-On
Turn any chair into a heated seat with the Chaheati Heated Chair Add-On. Perfect for camping and kids' sporting events, the cordless, battery-powered chair slip-on offers safe, low-voltage heating that's lightweight and portable. $79.99. Available at www.chaheati.com.
Leather bowls
Celebrate your third anniversary with an uncommon leather gift for your husband. Hand sewn black and brown leather bowls by Four Robins are the perfect addition to a desk or drawer because they're small enough to fit anywhere and are a great landing space for keys and coins. $24. Available at www.fourrobins.com
J.Crew Pajama Set in Polka-Dot Flannel
You won't feel bad about spending the day in your pajamas when they're as cute as these red and white polka-dot pjs from J. Crew. Soft flannel will keep you warm all winter. $120. Available at J.Crew, www.jcrew.com.
J.Crew Abstract Fair Isle Sweater
Fun and fashionable, the Abstract Fair Isle Sweater from J.Crew pays homage to one of this season's hottest trends – the Nordic look. Keep warm on the coldest winter days whether you're at work or play. $114. Available at J.Crew, www.jcrew.com.
Hunter Original SuedeMoustache Bucket Bag
This suede bucket bag features a neon screenprint in the distinctive Hunter moustache detail taken from the toe of the Original Tall boot. The bright colour extends to the shoulder strap, providing a much-needed pop of colour during the dreary winter months. $250. Available at ca.hunterboots.com
Hunter Original Moustache Sweater
This Merino wool sweater will keep you warm and fashionable with blocks of contrast colour over the body and extending to the arms. The boxy silhouette is finished with ribbed details. $150. Available at ca.hunterboots.com.
Stratamark
Stretch marks be gone with Stratamark. Easily applied to all areas of the skin, including exposed and sensitive areas, Stratamark is suitable for pregnant women, breastfeeding mothers, children and those with sensitive skin. It's recommended to be used during the second and third trimesters of pregnancy, followed by 60 to 90 days after birth to prevent stretch marks during pregnancy. Also suitable for treating existing stretch marks. $69.99. Available at Shoppers Drug Mart stores.
Tru-Align Body System
Relieve pain and improve posture, flexibility and spinal alignment by targeting key points along the body and creating a stable platform for gravity to gently, yet effectively, do its job. The Tru-Align Body System maps your body shape and sets the pads in the correct positions to relax your joints and find their natural shape while lying on them. $495. Available at http://www.kacelia.com.
MEC Jackets
Bundle up and brave the cold with warm and fashionable jackets and coats. MEC Chamelia 2 in 1 Jacket protects you from the elements with a mid-thigh waterproof breathable trench that also offers a removable liner. Perfect for commuters. $229. Available at MEC and mec.ca.
You'll be even warmer in the MEC Limelight Parka. This insulated, slim parka flatters with angled chevron quilting and keeps you warm with a collar separate from the hood. Two-way zip offers freedom to move and fleece-lined pockets keep hands warm too. $325. Available at MEC and mec.ca.
Primal Pit Paste
Kill the odour of sweat without harsh chemicals. These all-natural products actually work. Available in jars or sticks, the products don't contain any fragrances, just pure essential oils that create scents such as lavender. Also available in kid-pleasing scents such as orange creamsicle. $8.95 – $10.95. Available at www.primalpaste.com.