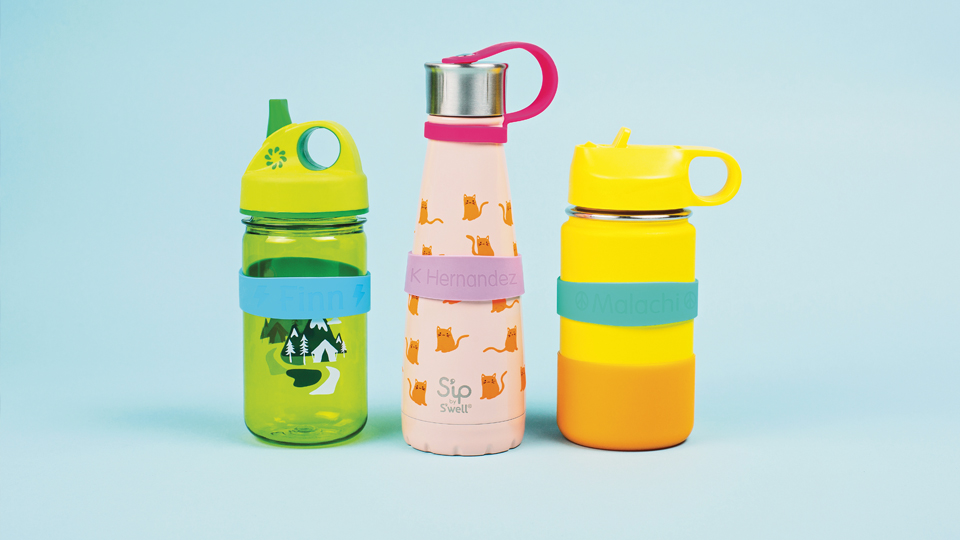 Mabel's Labels: Get Your Kids Camp Ready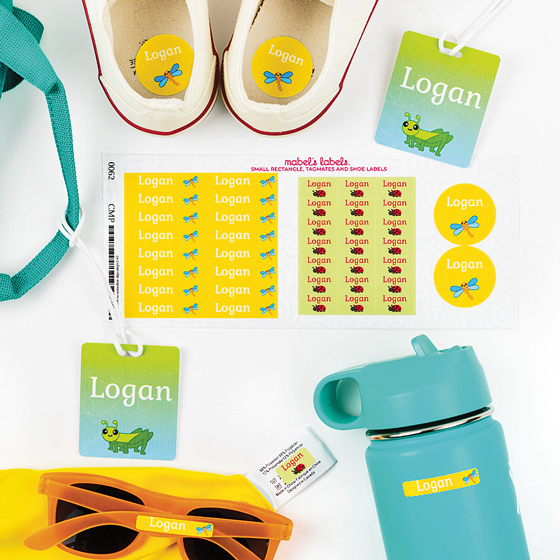 Day Camp Label Pack – $22.50
Designed specifically for kids headed off to day camp! The Value Pack of durable waterproof labels and tags comes with everything you'll need to prevent mix-ups and lost items. You will want to ensure that your child's sports gear, backpacks, and clothes arrive home for reuse, and to save you time and money to replace them. Includes 39 labels and 2 tags.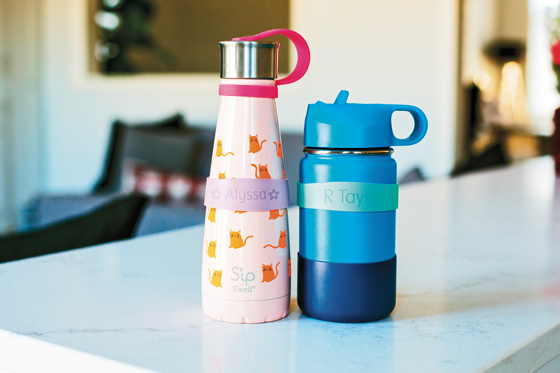 New Water Bottle Bands – $14.24 for 2
Silicone bands can be used to personalize your water bottles. They're easy to put on and endlessly reusable. They easily stretch and fit snuggly over most bottles. No worries about bottle mix-up at school camps, sports, and other activities. Available in 2, 3, or 4 pack.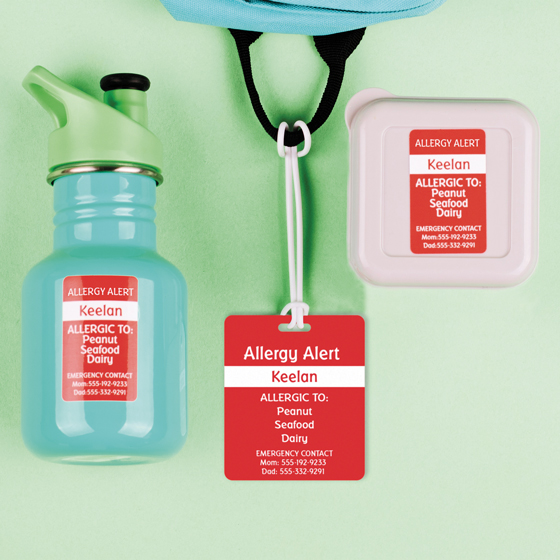 Medical Alert Label Pack – $26
Medical Alert Label Pack is perfect for those who have allergies or any other medical condition. Personalized and customizable, these labels are waterproof, washable, and ultra-durable. Dishwasher safe so no worries of peeling off or fading. Tags are ideal for lunch boxes, backpacks, travel gear and anything else that goes with your child. Includes 8 labels and 2 tags.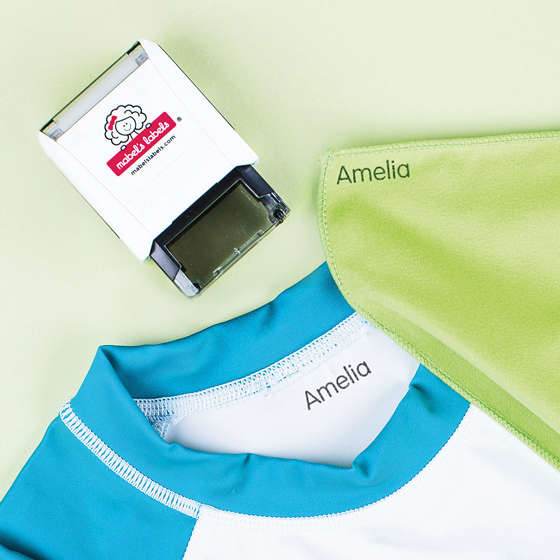 Mini Clothing Stamp – $31
Personalized mini clothing stamps can be used on clothing, socks, towels and more. This stamp is convenient to carry around for labeling fabrics on-the-go. Personalize the stamp with a name, press it and forget worrying about mix-ups and lost items at daycare, school, and camp. Preloaded with ink that is washable for approximately 40 washes.
Sleepaway Camp Label Pack – $41
Waterproof labels and tags for everything going to sleepaway camp! These overnight camp labels are a must-have summer item for identifying everything from clothing and footwear to swim gear, life jackets, and more! Includes 112 labels and 2 tags.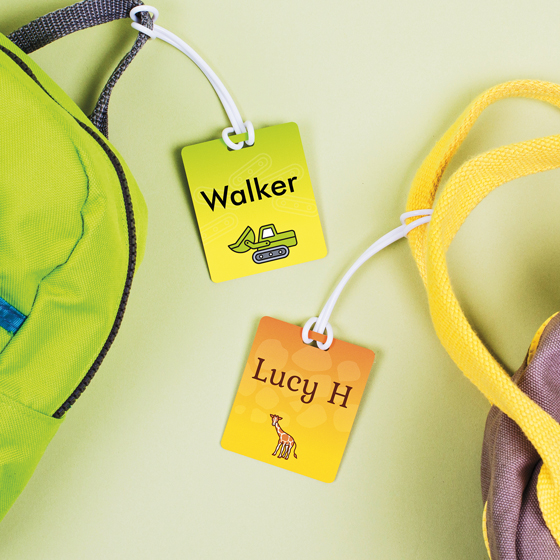 Personalized Plastic Bag Tags – $12 for 2
The best way to keep kids' backpacks, overnight bags, and luggage from getting mixed-up. Customize your tag so that you or your child will easily recognize it. Personalize them with your child's name and or other important information to make their bag hard to lose. Made of thick plastic for durability and waterproofed. Available in 2, 4, and 6 packs.