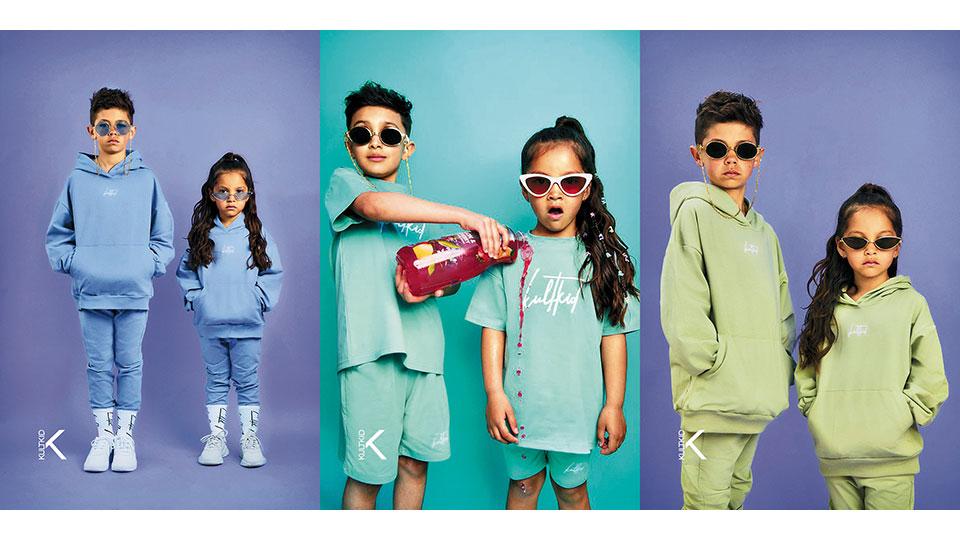 Kultkid clothing Rated One of the Best Brands, hands down!
KULTKID was born from a father's desire to make cool, trendy clothing for his children, so he created his own designs.
What inspired him?
What most of us always thought. Dull out-of-date clothing for kids.
It's a brand with a mission
Kultkid donates 5% of its profits to feed impoverished children and families.
What else do they offer?
Kultkid Accessories are also available that include shirts, beanies, caps, and backpacks, which are some of the accessories available.
What's Their Style?
Combining urban street culture, runways, celebrities, and influencers into streetwear clothing, KULTKIDS is making kids ten and under the coolest mini street style stars. No one can deny that kids dressed as adults are not only cute, but cool! KultKid clothing are genderless, oversized fitting basics which include tees, tanks, shorts, jumpsuits, sweats, and much more, in a rainbow of bright and neutral colours that are sure to fit every child's style.
This brand is here today and here to stay; Kultkid designs are minimalistic and timeless.
But it doesn't end there, and this is what I love about them.
KultKid also invented Resistain®, a liquid-repellent fabric that repels all liquids, including juices, smoothies, soups, sauces, milkshakes, and ice cream, along with some simple things like rain and water.
Regardless of how many times you wash them, all items, from hats to socks, are designed with comfort and durability in mind.

Fans of the Brand
Favoured by Eva Longoria, Shay Mitchell, Christina Milian, Perez Hilton, Allison Holker & Stephen 'tWitch' boss, Natalie Halcrow, Amber Rose, Letoya Luckett, and Bay Bieber – Justin Bieber's sister.
How Much and Where do I shop for them? Not Far!
Clothing and accessories can be purchased worldwide online at kultkid.com pricing ranges from $5-$76.