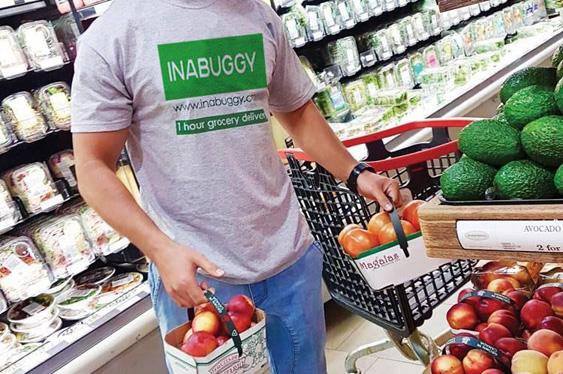 Get groceries now
The arrival of a new baby is a thrilling time for mothers, but can be overwhelming, making simple, everyday tasks such as grocery shopping and cooking, a burden.
To help ease the stresses of motherhood, Inabuggy, formerly InstaBuggy, offers a helping hand by delivering groceries, baby food, vitamins, diapers and more to their doorstep. The service, available online or through the app, offers in-store pricing and the convenience of delivery in as little as one hour.
The service, which has personal shoppers pick, pack and deliver groceries, helps mothers spend more time with their family while ensuring quality and freshness. If an item's out of stock, the shoppers contact the customer from the store to find a suitable replacement.
Inabuggy is different than other grocery delivery services because it delivers from a variety of stores, rather than just one, including Costco – with no membership required – Sobey's, Urban Fresh, M&M Food Market and Rexall Pharma Plus.
There's no minimum order and the service, including picking, packing and delivery is $19.98. Additional stores are $9.99 each.