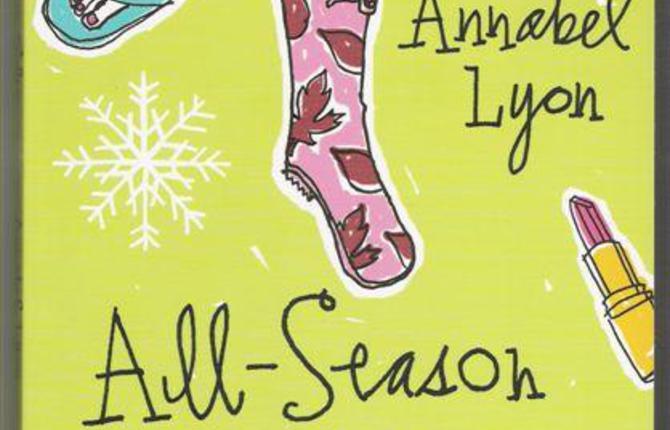 Fun with fictional families
The dynamics of family life present many opportunities for drama and turbulence. There can also be some hilarious moments as the following stories show.
Gail Banning has put her fictional family Out on a Limb (Key Porter Books, $11.95). Rosie's family is in a quandary when they receive notice that their apartment building is to be torn down. They have had no luck finding another apartment they can afford (both parents are doctoral students) when a general clean-out of closets reveals their great-grandfather's will, showing that they are now the owners of a large tree-house on the family estate. Because an old quarrel divided the family, they have never met great, great-aunt Lydia, the owner of the estate, but Rosie's parents decide the treehouse will at least get them through the summer. Since they are all experienced campers, they have no qualms about an outdoor toilet and cooking on a camp stove. Even though no opposition seems to come from the big house, strange offerings are left at the treehouse; a shredded bouquet, fragments of a letter that seems to be in code and then signs saying Keep Out appear. Rosie starts spying on the big house but discovers nothing by the time school starts.
Hoping to make friends at the new school, Rosie is vague about where she lives and is horrified to discover that everyone believes she lives in the big house.  By not contradicting the rumour she finds herself spinning a complicated web of lies that finally forces her to confront great, great-aunt Lydia.  The consequences, both surprising and heart-warming, bring this comic novel to a very satisfactory conclusion.
Annabel Lyon's All-Season Edie (Orca Books, $8.95) also has a complicated family problem to solve. Edie's parents and her Grandmother are very worried about Grandpa's failing memory but Edie thinks she knows how to help. She has always suspected that her grandmother is a witch. Since that makes her at least one-quarter witch, she heads to the library looking for a spell to make Grandpa well. When interesting co-incidences convince Edie that her practice spells are working, she decides it's time to turn her talents on Grandpa.  Edie's lighthearted adventures teaching herself magic, learning to co-exist with her "perfect" sister and trying to cope at school, all related in her quirky first-person voice, are juxtaposed with grimmer hints that Grandpa's  condition is deteriorating. In the end, Edie realizes her magic won't work, but in her valiant attempts to reverse the inevitable she comes over as a bright, interesting 11-year-old struggling with the life lessons we all have to learn.
In Jeanne Birdsall's The Penderwicks On Gardam Street (Alfred A. Knopf, $19.99), a motherless quartet teams up to "save Daddy." Aunt Claire has decided that it is time for her brother to start dating, but the children aren't so sure this is a good idea. The eldest, 12-year-old Rosalind, recruits her friend Anna (who has a perfectly good mother but whose father has had many wives) to subvert Aunt Claire's plan by arranging dates for him with "awful" women. But Dad, who is no dummy, claims to be seeing Marianne  Dashwood, a woman of great "sensibility." In the meantime the younger sisters, Jane, Sky and Batty, are finding consolation and guidance for their various little problems from the young widow who has just moved next door with her two-year-old son. An adult reader can quickly guess where all this is leading. For readers 8 to 13, the story unfolds in a satisfying series of every day, family situations that show these characters to be warm, loving, funny and very natural. This is a charming story.
Kit Pearson's A Perfect Gentle Knight (Puffin Canada, $20) is also about a family of motherless children. The Bells, however, are a little more troubled than the Penderwicks. Their father, a university professor, has retreated to his den, mourning his wife by burying himself in the book he is writing. The eldest, Sebastian, holds the family together by creating a game based on the Arthurian stories with himself as Sir Lancelot. At first this makes the other children feel safe, but Corrie, the story's protagonist, now eleven, is getting worried. The six-year-old twins are running wild, her older sister Roz , now in junior high, no longer helps around the house, and Sebastian is becoming very odd. He seems to believe that he is actually the reincarnation of Sir Lancelot.
When Corrie's new school friend Meredith begins asking very pointed questions, Corrie knows something must be done. If only Aunt Maud would come back, but something or someone alienated her aunt several years before. All Corrie knows for sure is that all this is too much for her to handle. Slower-paced and darker than the previous titles, Pearson's novel explores this book-loving family's journey from grief to a precarious balance. By the end they can all feel hopeful about the future.
And when you are looking for satisfying family stories don't forget Hilary McKay's delightfully eccentric but warm and loving Casson family. Previously reviewed but well worth another mention, their five adventures beginning with Saffy's Angel  and ending with Forever Rose are available in paperback from McArthur and Company.