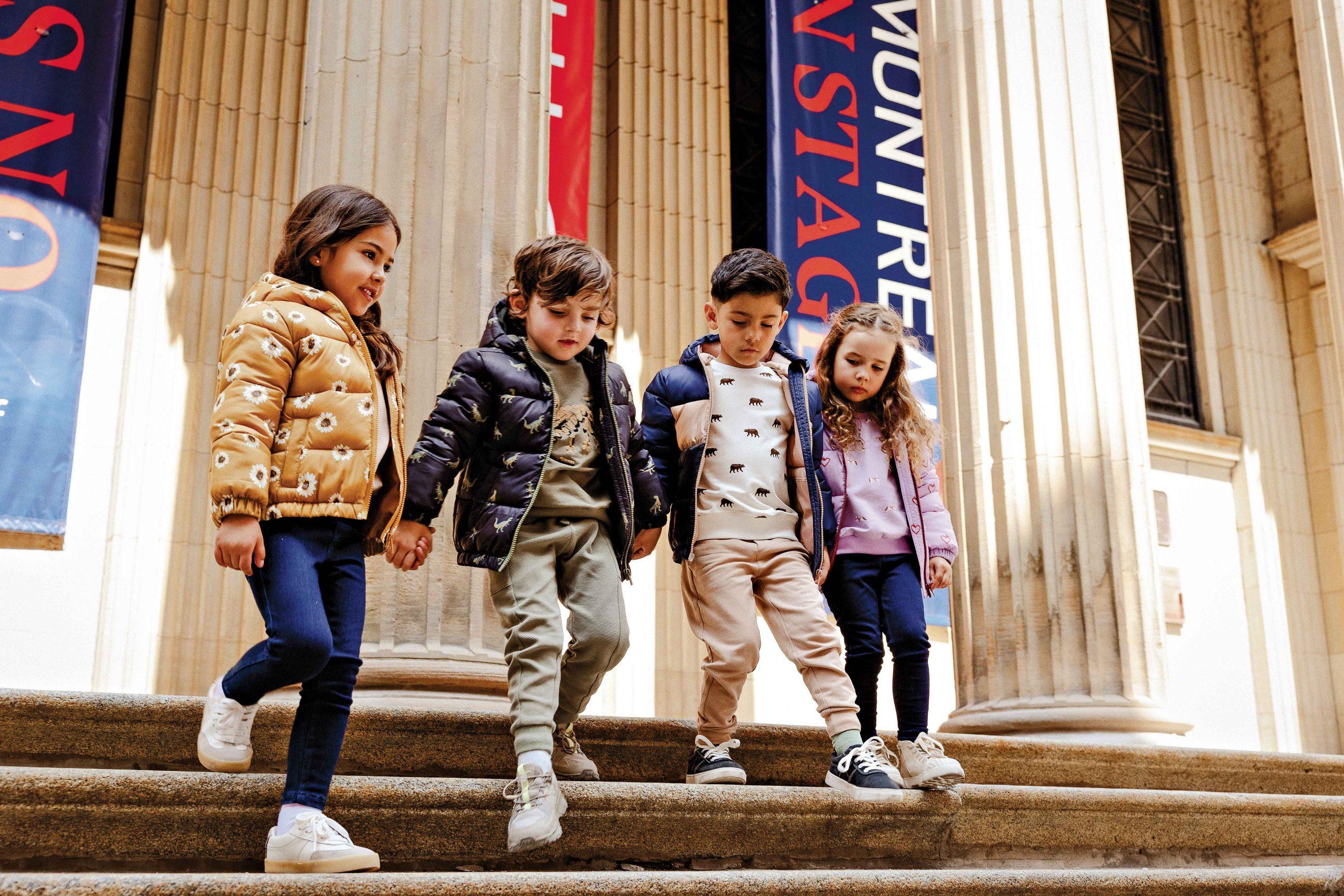 Fall Fashion by MILES THE LABEL
Designed in Montreal, one of Canada's fashion capitals, Miles values are playful, cool, comfortable, friendly, and sustainable.
Miles creates fun, comfortable clothing for kids inspired by the vibrant and diverse communities that line Montreal's Main Street. You can expect soft, nostalgic pieces, playful designs and unique styles that celebrate the unique personalities of each kid.
With Miles, we focus on creating the best clothes that are made for kid life, but it's time to move past just looking good. In addition to creating good products for children, we want to focus on doing good as well. While we will continue making clothing they love, we have become more aware of the impact our work has on the environment. Our goal is to enhance environmental sustainability and introduce a more conscious approach to fashion to the next generation.
Tri Fossil Chenille Embroidered Sweatshirt $42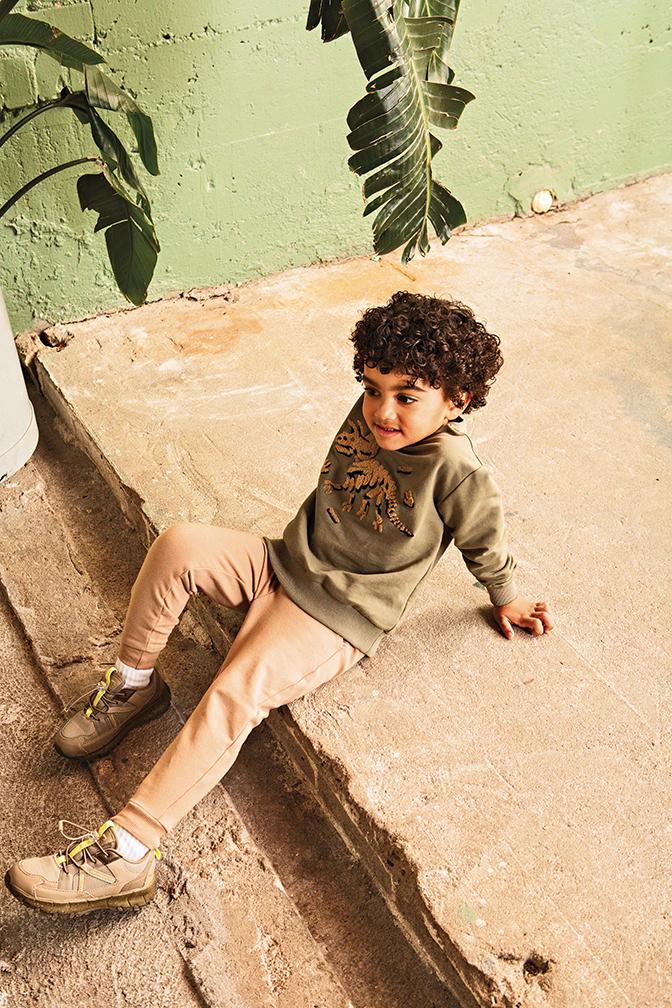 Miles Rex Light Grey Mix $32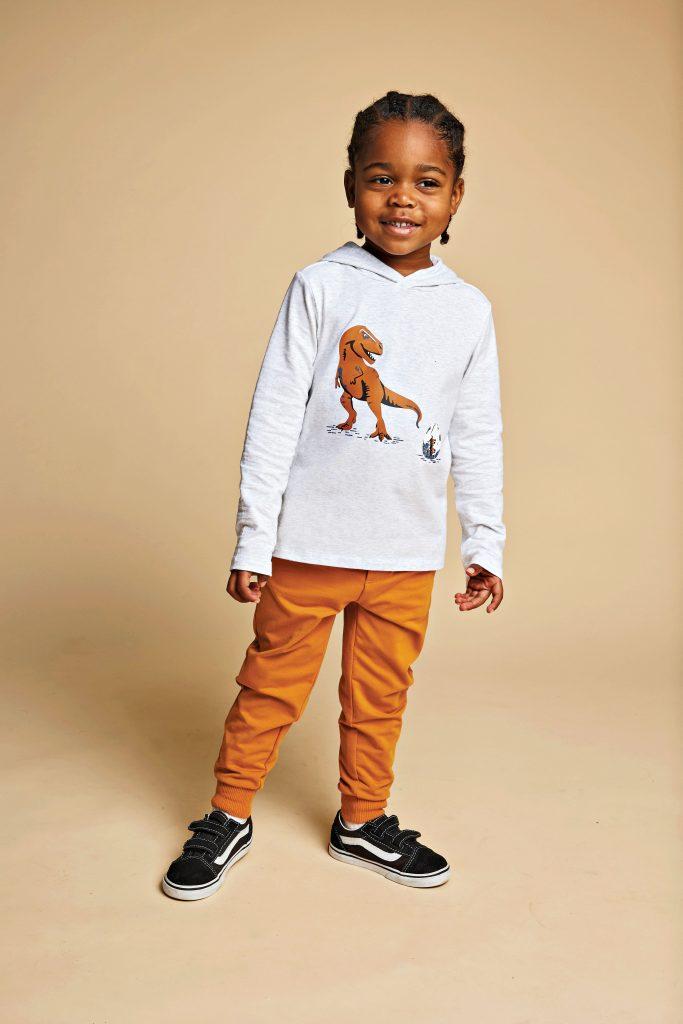 Lasso Heart Print on Dijon Terry Dress $42 | Filly Print on Orchid Sweatshirt $38 | Filly Print on Orchid Leggings $24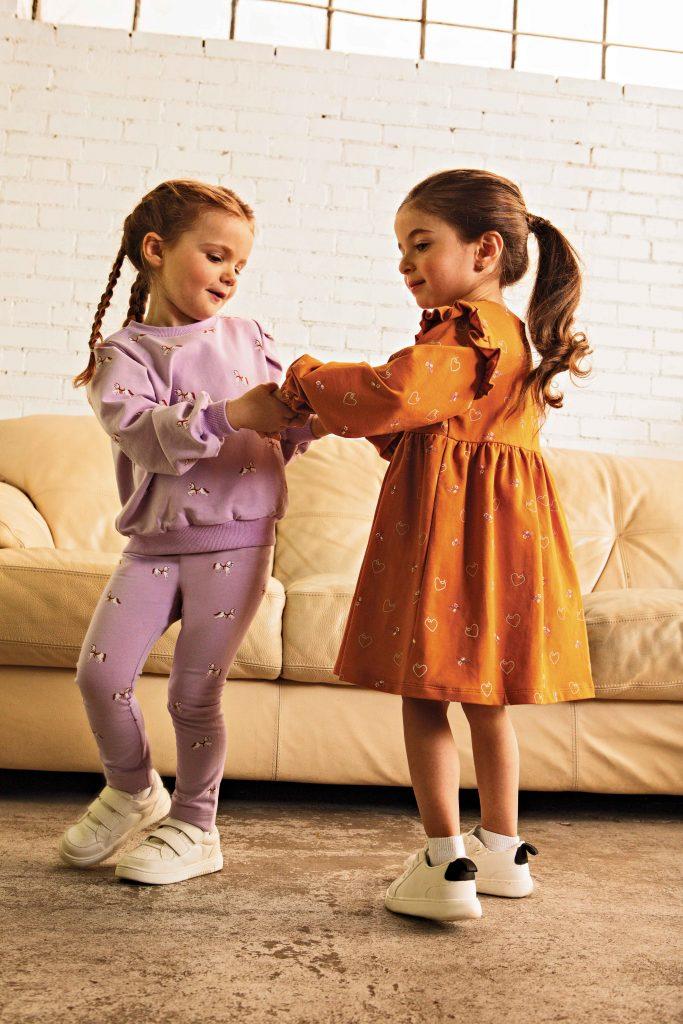 Burgundy Half Button Sweatshirt $42 and Burgundy Joggers $32 | Ballerina Print on Rose Sweatshirt $40 and Terry Leggings $24 | Black Stretch Denim $48 and Hooded Black Satin Bomber $75 | Ballerina Slipper Dress $4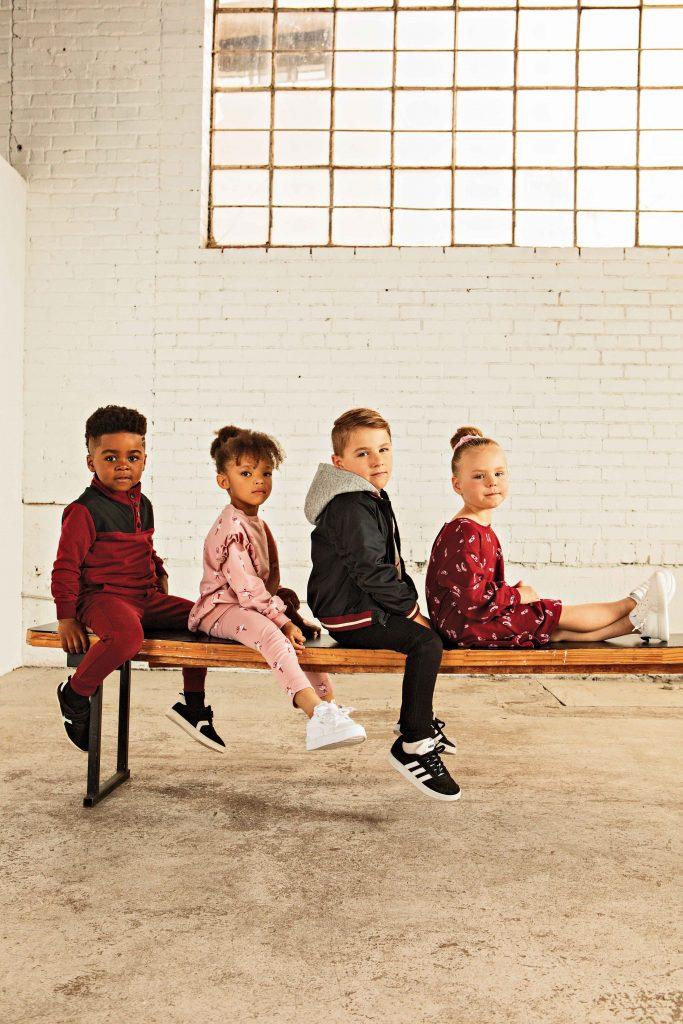 Sunflower Print on Dijon Hooded Packable $75 | T-Rex Print on Black Hooded Packable $75 | Navy Colour Block Hooded Packable $75 | Heart Print on Orchid Hooded Packable $75