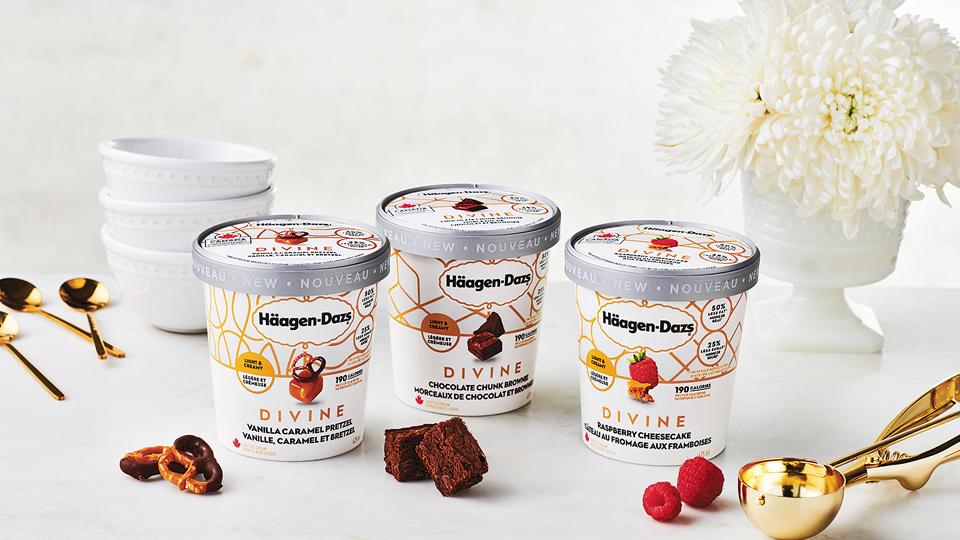 August Cool Things
The Devine Collection by Häagen-Dazs
The Häagen-Dazs Devine Collection features the same creamy richness. Made with 100% dairy and only 200 calories – with 50% less fat and 25% less sugar – in three mouth-watering flavours. Chocolate Chunk Brownie, Raspberry Cheesecake and Vanilla Caramel Pretzel. Dessert is no longer off limits. Price $6.99 per 475ml Tub available at retailers across Canada.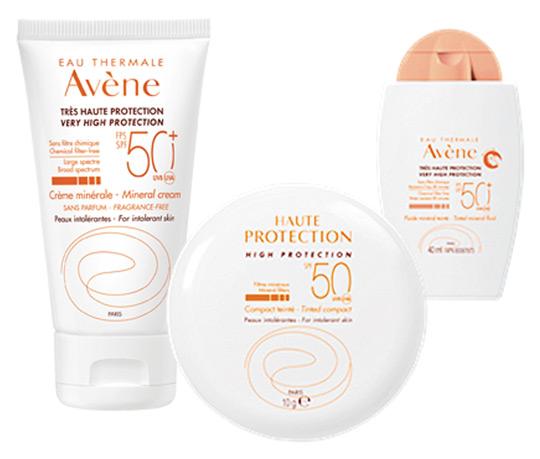 Eau Thermale Avéne
Did you know that spending extended periods in front of a screen causes your skin to be exposed to more blue light, which has the potential to damage our skin? Now, you can protect yourself indoors and outdoors all year round with the Water Thermale Avéne Mineral line. In addition to protecting from UVA and UVB, the mineral line contains no chemical filters and is 100% photo-stable for over four hours. Water and sweat-resistant.
Price $33.00 CDN available in all pharmacies across Canada, online at Shoppers Drug Mart and well.ca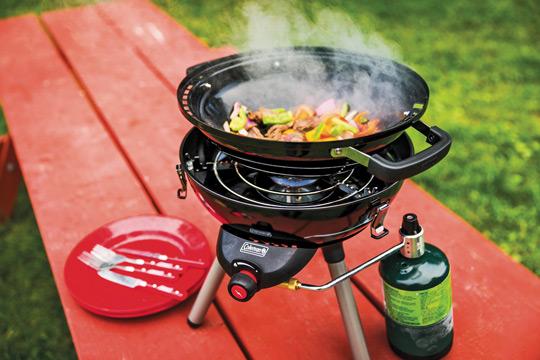 Portable Cooking System 4-In-1 By Coleman
Providing four interchangeable surfaces for indoor and outdoor cooking, Coleman's 4-in-1 Portable Cooking System offers a versatile outdoor cooking solution. The reversible griddle, stove insert, and wok allow you to cook different foods with the ultra-portable and compact size. Instastart™ ignition provides easy, matchless lighting. The grill has up to 7,000 BTUs of power and 100 square feet of grilling area. A removable water pan catches cooking grease and is easy to clean, while the lid locks for safe transportation.
$129.97 Available at Walmart.ca and Costco.ca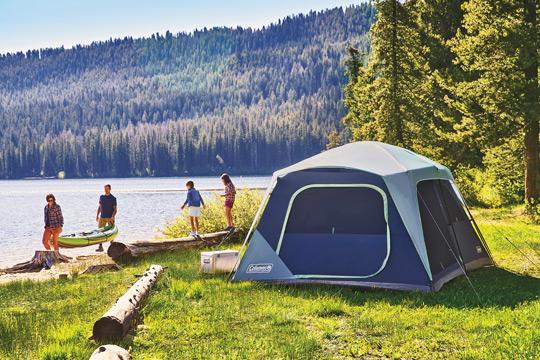 Colman Tents
There are several styles and sizes of Coleman tents. In addition to the 4 person Colman Skydome Full Fly Vestibule Tent, the Dark Room Skydome Tent for 6 – Person and the Skylodge 10 – person tent is also offered in 8-12 person sizes. There is a WeatherTec™ system in every style that helps prevent water from entering. Quick set up so you can start to relax. Frames built to withstand winds of up to 35 mph. They are large enough to fit even a queen-sized air bed in their smallest style. $149.99 – $429.99 available at Canadian Tire, Costco.ca, Cabela's Canada check store for styles.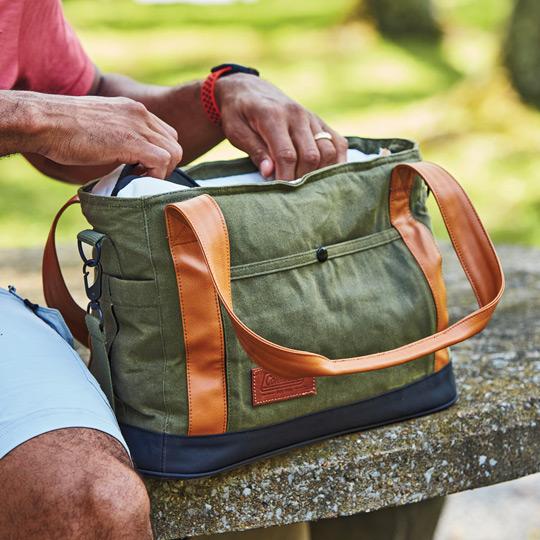 Banyan Collection™ 24-can Soft Cooler Tote
You'll love bringing the stylish new 1920 Collection™ 24-Can Soft Cooler Tote with you to the beach, park, or to the next barbecue. Keeping in line with Coleman's legacy, this soft cooler features a waxed canvas exterior that resists dirt and water, along with faux leather accents that prevent scratches. Food and drinks can be stored for up to 24 hours.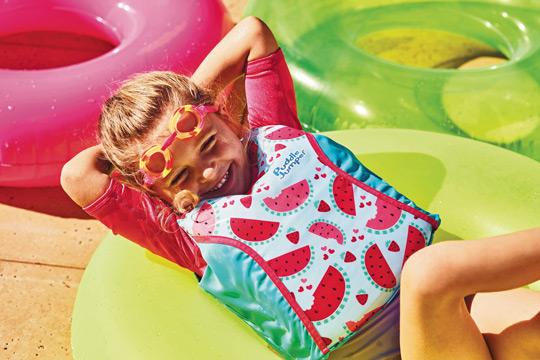 Stearns Puddle Jumper 2-in-1 Vest and Rash Guard
The safety of a child is always the most important consideration when playing outside. For children (33 to 55 pounds) who are particularly active, this vest has a built-in rash guard for extra protection in and around the water. Stearns PFDs are specifically designed to be comfortable, breathable, have a good range of motion, offer swimmer strength, provide UPF 50+ UV protection, and block 93% of UVA and UVB rays. The arm covers measure 10 inches. Stearns Puddle Jumper product has been ANSI/CAN/UL-certified. Price $49.99 Select styles Available at Canadian Tire and Costco